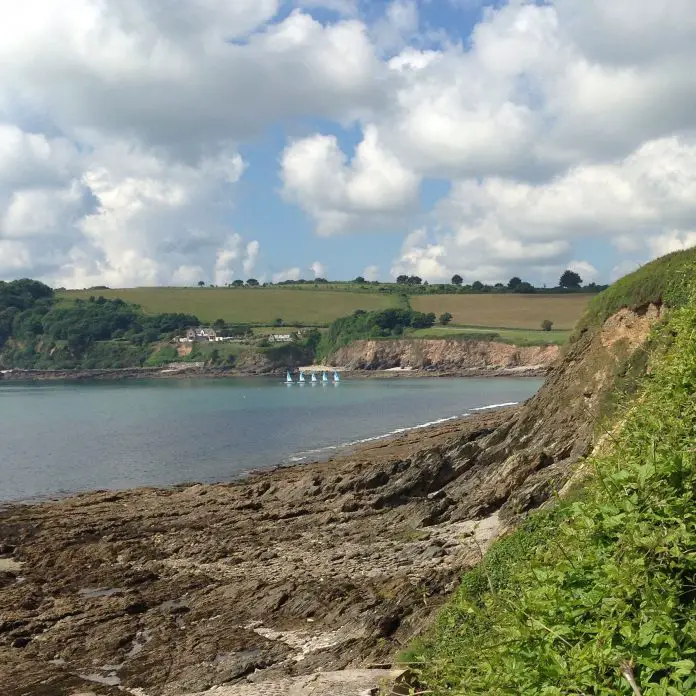 After attending the Tiverton Literary Festival in my hometown in Devon and as Devon is the nearest UK county to Cornwall, having never really explored the seaside part of the south Cornish coast, I bundled my father into our car and we took off down the M5/A30 past Exeter to Falmouth.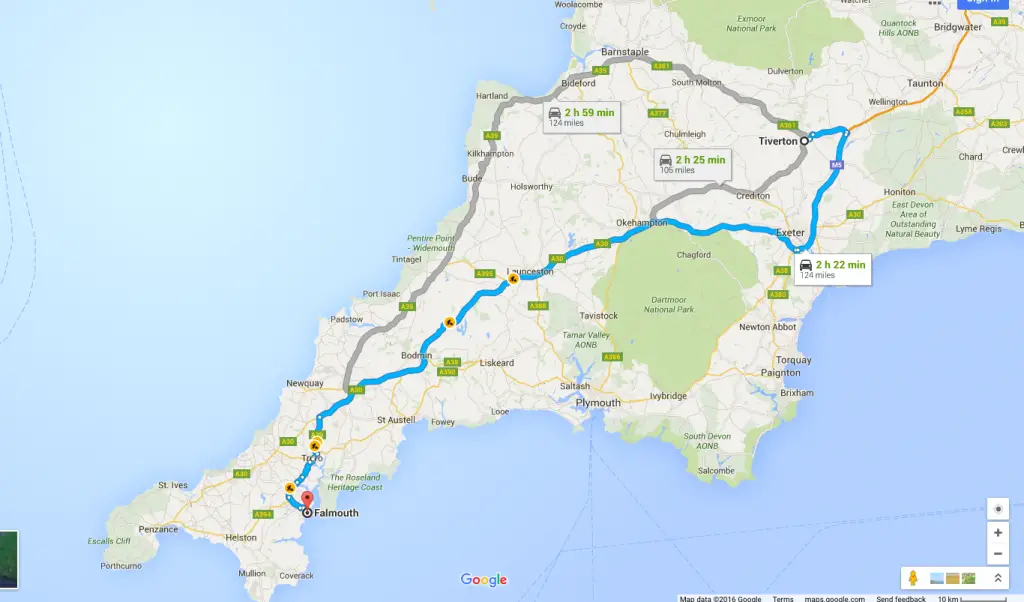 As you can see, it takes approx. 2.5 hours to reach Falmouth, but it's a picturesque drive skirting the north of Dartmoor National Park and across Bodmin Moor.
Where to stay in Falmouth
There are plenty of hotels and B&B's to choose from, as well as self-catering options all catering to the size of your group (solo traveller, family, couples, groups) and your budget.  My father and I chose the self-catering option for three nights; Falmouth Bay Holiday Apartments.  With a fully equipped kitchen and spacious two-bedroomed place, it was perfect for a short or even long stay.Normally rented on a weekly basis, I was able to negotiate with the friendly owners and its location – about a 7 min walk to Gyllyngvase Beach – was perfect.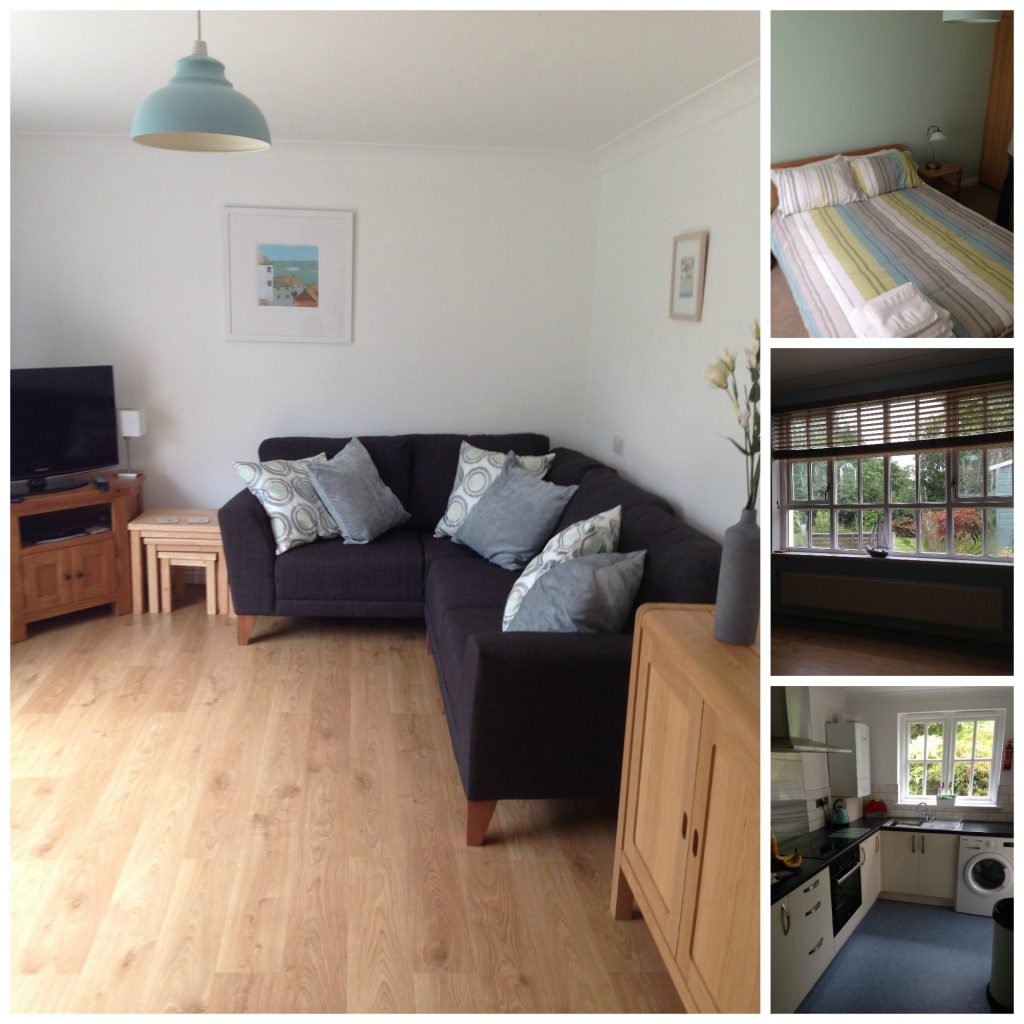 What made it even nicer was the Welcome Pack on arrival.  No need to worry about where to find the local supermarket.  They also left fresh milk in the fridge, along with Cornish Clotted cream, scones and jam to make the famous Cream Tea!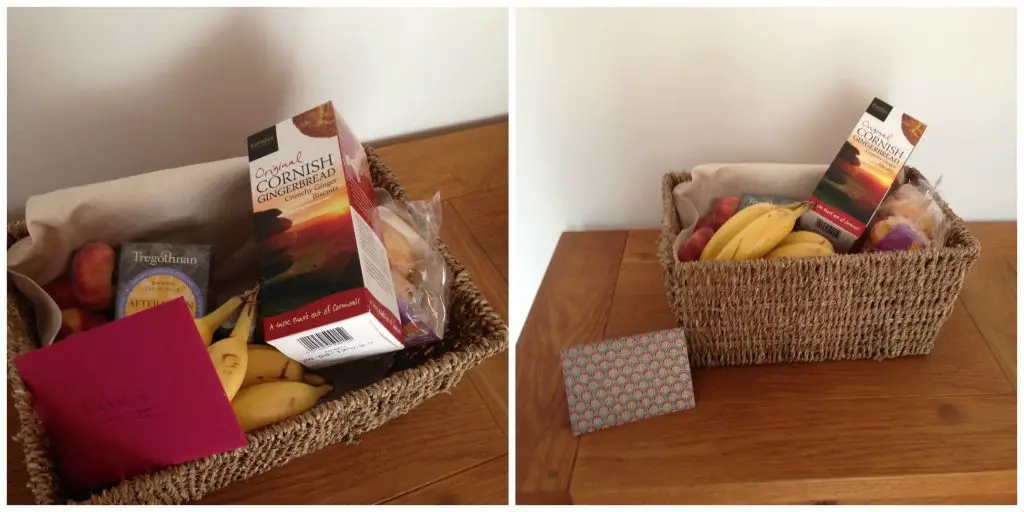 What to do in Falmouth
Tourist Attractions
The National Maritime Museum of Cornwall is located by the harbour of Falmouth.  Created in 1992 and with its impressive new building built in 1996, there are exhibitions galore such as the Viking Voyagers, plus 15 galleries over 5 floors, showcasing the maritime of the past, present and future of the UK.  It's great for kids too, with their Viking and Dragons Playzone.  This make the National Maritime Museum of Cornwall a good option for the wet days that you're bound to have!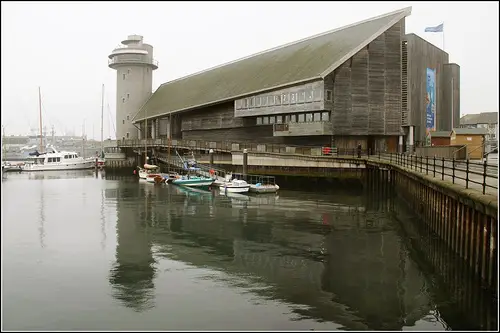 Pendennis Castle – located on the headland – has protected Falmouth and Cornwall from foreign invasion since Tudor times.  Built in Henry VIII's reign, it was also used extensively during World War One. Great coastal views, tours of the castle, a First World War exhibition and occasional live reenactments in the summer months, this makes for a great day or afternoon trip.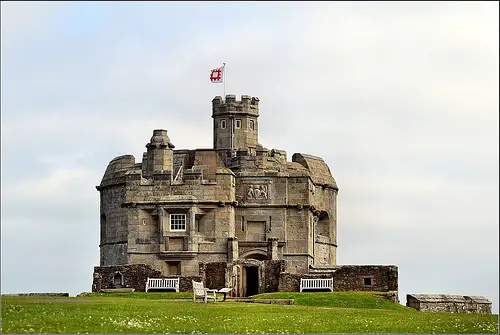 For me, however, the highlight of my trip was merely wandering the streets of Falmouth and finding the quirky shops such as this second hand bookshop/pub: the Beerwolves Books. I was in my element!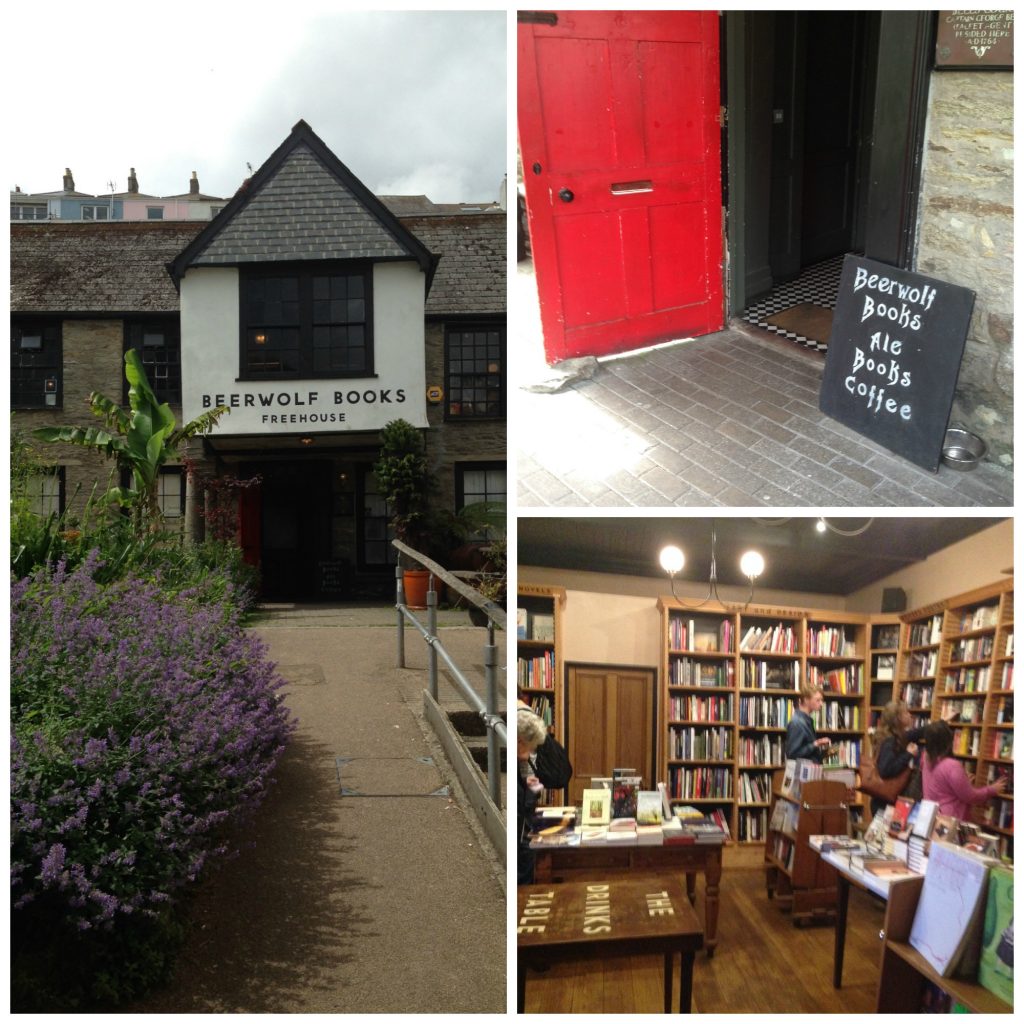 Or how about this very English scene?

The coastal paths, beach (even on a cloudy day) and beach huts all made for lovely walking and moody inspiration.  Whilst it might not be possible for all but the hardy person to brave the waters, it's still wonderful to stand and gaze out at the view. I'm almost tempted to move down (if I have a spare million pounds to buy a house with a view).
Beach huts are a strange British phenomena.  They became popular around most of the British coastline around the early part of the twentieth century, mainly because the bathing huts where men and women changed separately and walked straight into the water were becoming cumbersome to keep lugging into the water.  The beach hut was a great way to combat this; get changed in private, go into the sea.  In fact, the initial beach huts were the abandoned bathing machines with their wheels removed and placed on land!
Nowadays beach huts can be rented or owned and as they are becoming very fashionable now, ranging in cost from £6,000 to £35,000 to buy!  That really is saying something, considering there are by-laws that state you cannot sleep overnight in them.  They range in size, but the average one is 8′ x 12′ (feet) with a height of 6′ 9" (feet and inches) and most people have bottled gas stoves inside to make themselves that very British cup of tea whilst huddling in a blanket or towel because it's too cold to go inside the water.
However, if I had some spare money, I would certainly consider renting one for a short period of time.  I like the idea of them and could happily stay on one all day, writing away.
I loved Falmouth and would go back in a flash.  I hope to visit again one day.
Pin for later