Way back in 2014 when I first started researching for Rough Guides, I had the opportunity to visit Symi, a small island with a lot of Venetian and Neoclassical architecture, in the Dodecanese chain of Greek islands.  Since then I've had the opportunity to return and see what's changed and take a look at the hotels.
Symi island – Greece: where is it?
As you can see from the above map, Symi is very near the Turkish coast.  This makes it popular with visiting yachts during high season, especially at the weekend.  It's also very near to the large Dodecanese island of Rhodes, making it a popular day trip destination. However to really make the most of Symi, I suggest staying for at least two night to see the island properly.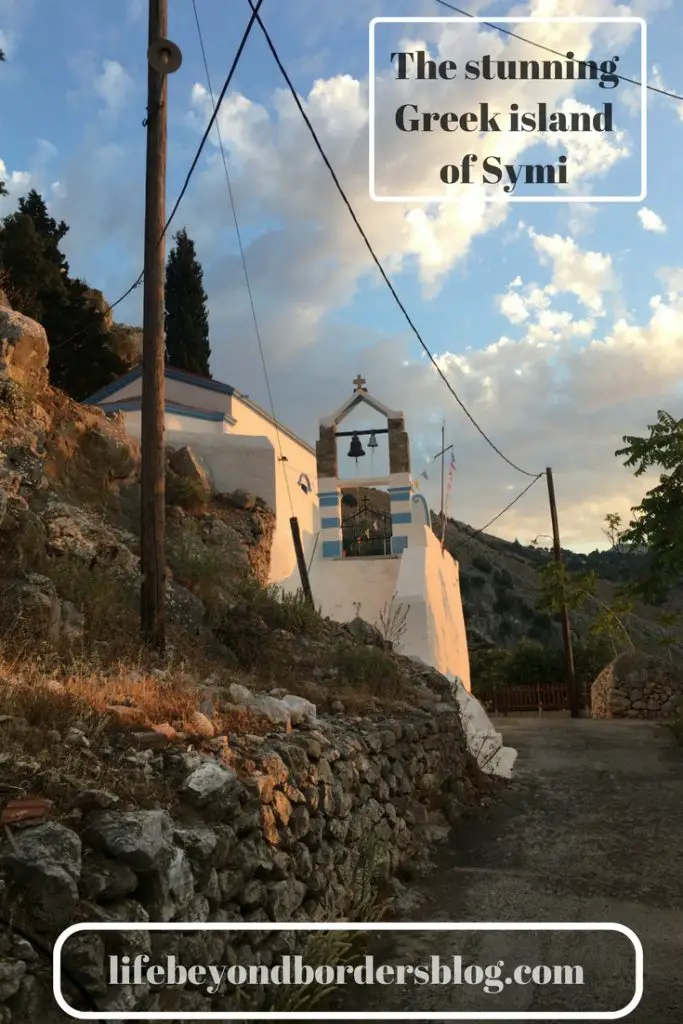 Symi Island Greece
The island of Symi is really divided into two: the Harbour that you'll arrive into by ferry or catamaran (no airport on this tiny island) with its amazing views and architecture, then the Hora at the tip of the island that once again offers stunning views down to the sea and harbour area.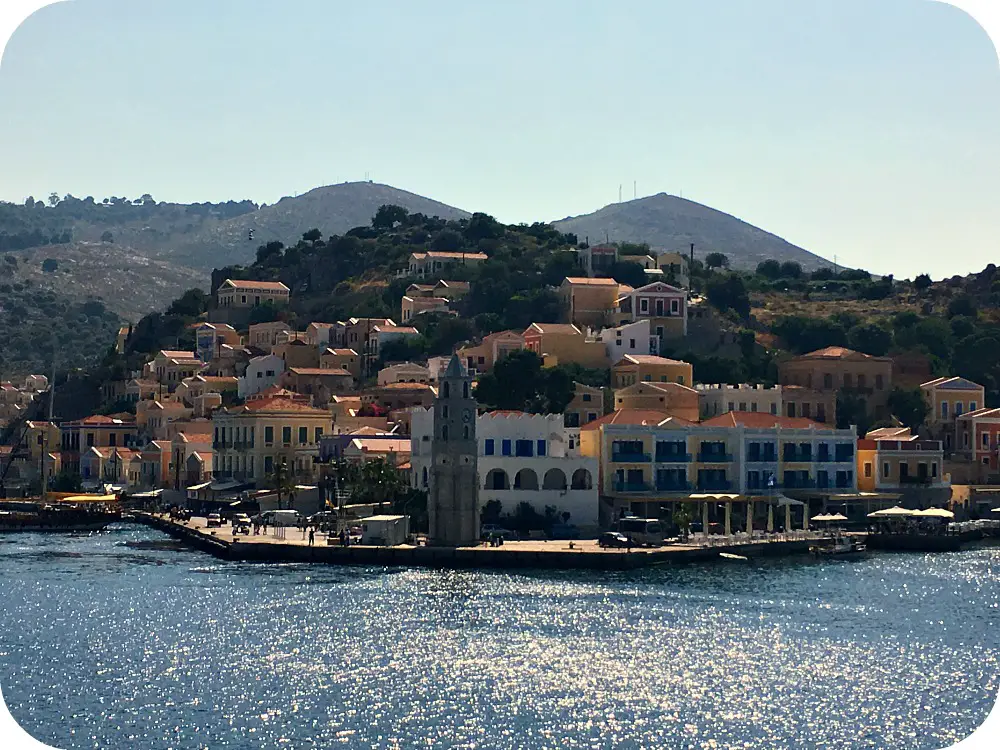 Personally I love staying in the Hora and walking down to the Harbour…it's a long walk back up the 'Kali Strata' – a set of steps (disputed in exact number, but people say anything between 250 and 365) leading to and from the Harbour and Hora – that used to be little more than a goat's track.  I either thumb a lift back up with a motor bike (this is a small Greek island after all), or take a taxi.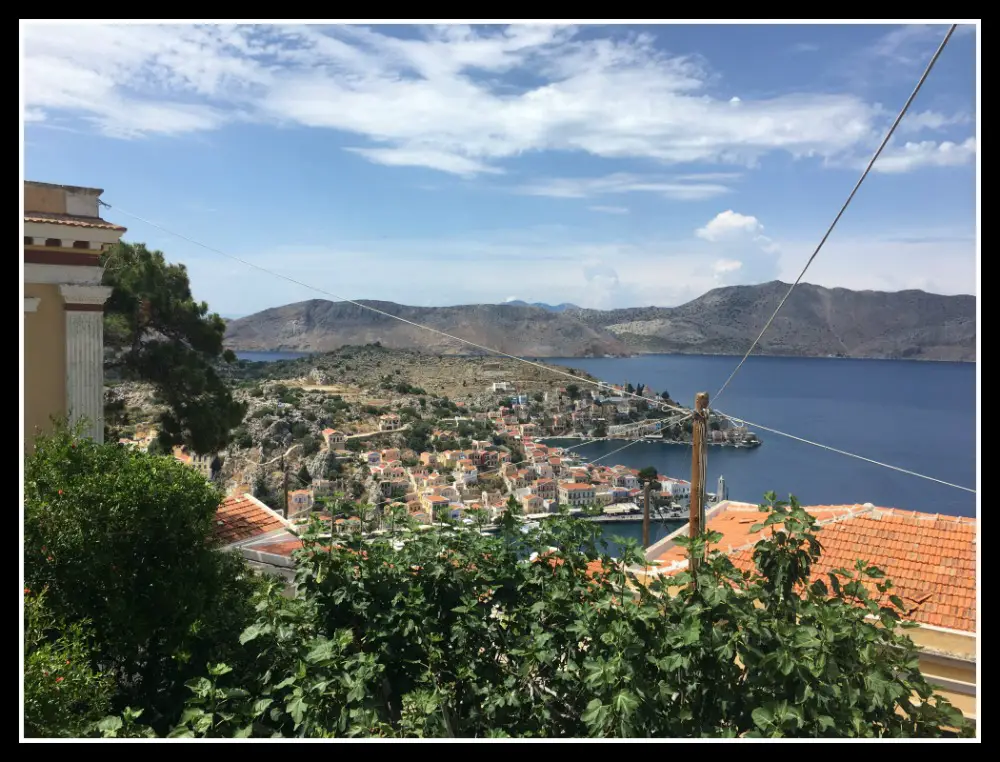 Let's not forget Pedhi Beach – the other side of the island from the Harbour – where you can take a good book and just laze on the sand (one of not many sandy stretches on the island), then lunch at a local taverna afterwards.
Where to stay on Symi island Greece
Symi Thea Hotel
I was really lucky to be afforded the opportunity to stay at the family run Symi Thea Hotel, just set back a little way down in the Harbour, or Gialos as it's know. It helped me realise that staying down in the Harbour can be just as appealing as staying up in the higher town.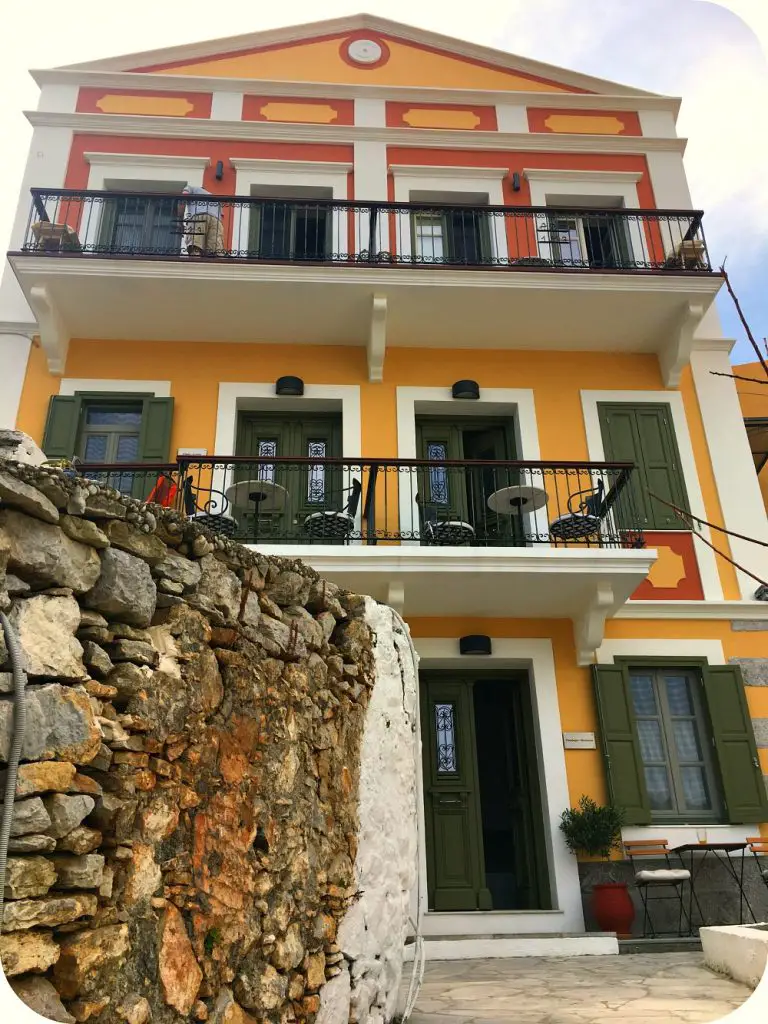 A hotel is a hotel, right?  Well, yes – if you're staying in an impersonal chain hotel.  But as I hope you've already seen; Symi is not a 'chain hotel' destination.  With all that gorgeous Neoclassical architecture around, you can bet your life that any hotel you stay in will be pretty special.
To me, what makes the Symi Thea stand out is that it only offers five suites – and they're all very tastefully done out, and being only five means that the attention to detail and service is personal and of a high standard.  Here you are assured of quality.
The Chatzistratis family own and run the Symi Thea Hotel with a lot of love and care. Son Panagiotis (just call him 'Panos) happily greets you from your ferry and takes you to the hotel, showing you around, whilst his mum also gets her 'hands dirty' by taking charge of the daily room cleans and housekeeping 'duties.'
When you come to Symi Thea, you're greeted and treated like a family member – this is a Greek family running the place after all, so you're assured of the philoxenia that Greece and the Greeks are so famous for and, delightfully, comes so naturally to them (no being nice to you purely because they're calculating the size of their tip!)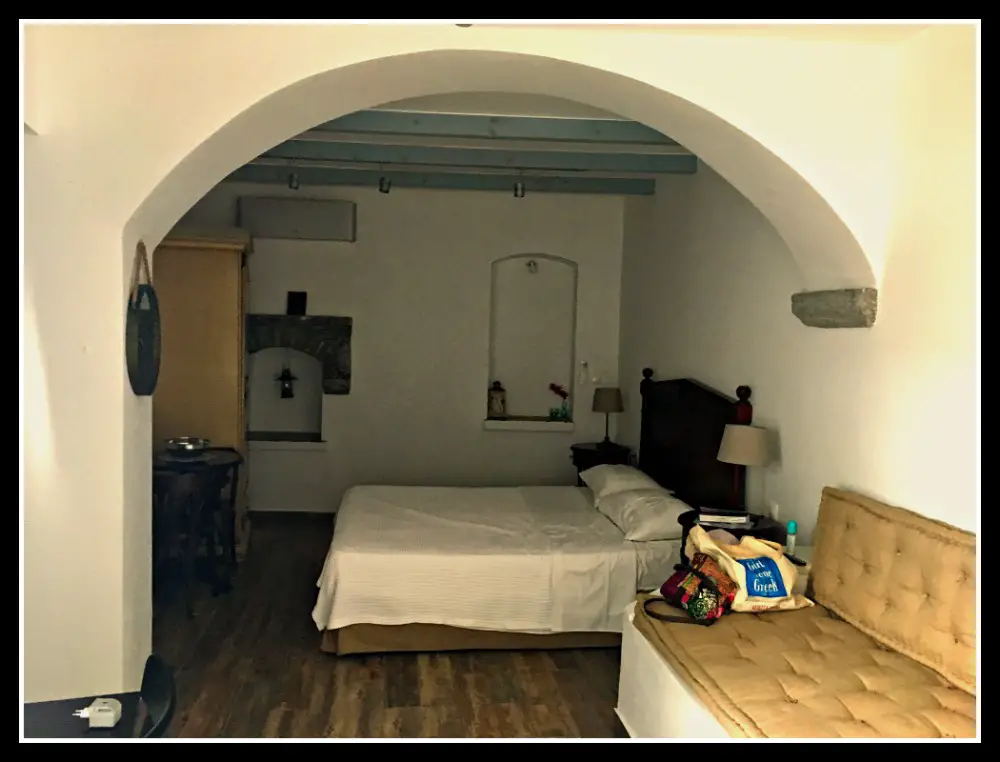 Facilities of Hotel Thea – Symi island Greece: a quick glance
Housed in a renovated neo-classical building reminiscent of the island
All original features restored where possible
Oak flooring throughout
Monsoon showers / specially designed toiliteries
High speed Wi-Fi in every room plus TV
Basic breakfast provided in each room every morning (the rooms are apartments in style with their own fridge and kettle)
Balcony or patio – all with harbour views
Bathrobe and slippers
Hairdryer
In-room safe
Welcome Pack and Welcome Drink
Collection and Drop Off to ferry
To me, the charm was the originality of the building and features, and the welcome received by the Chatzistratis family.  Will I go back and stay?  For sure!  I certainly hope I get the chance to.  I hope I've tempted you with a Symi stay at the Symi Thea Hotel.
PIN for later