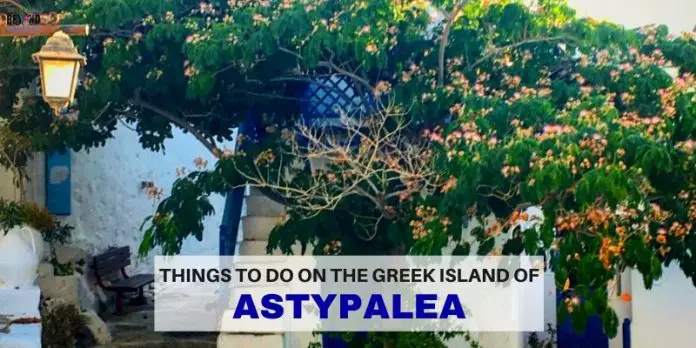 As part of my research for the guidebook company Rough Guides, I am lucky to be able to discover places off the beaten track.  One of those is in the Dodecanese chain of the Greek islands, a small island called Astypalea.
The lesser known Greek island of Astypalea, at 114 sq km (44 sq m) in area and with only roughly 1,500 permanent inhabitants, gets more visitors in the high season of the summer months than actual locals.
Astypalea – Real Greece
Shaped like a butterfly and named after the nymph who caught the eye of Poseidon, God of the Sea (I don't know if the nymph was shaped like a butterfly herself, or even if she was one – but let's move on): the great thing about Astypalea is that there's no package tourism here – making it a brilliant draw for independent travellers and people wishing to experience a real Greek island holiday.
Why come to Astypalea?
The fact it doesn't attract package holiday crowds (due to lack of package holiday hotels and even though it has an airport, it's so tiny and can only accommodate propellor aircrafts, plus pretty infrequent and sporadic ferry connections), makes it even more appealing to the adventurous amongst you.  Just because it offers approx. 2 ferries a week from main islands like Rhodes or Kos – and one a week all the way from Piraeus – shouldn't detract you from visiting this little gem.
Let's take a look at some of the reasons why I'd recommend coming.

Chora of Astypalea
Most Greek islands have what's referred to as a Chora.  This is a small 'town' (not in the sense that you or I would term a town), sometimes the capital and it's usually located at the top of the island, offering 365 degree views of the island and sea surrounding it.  If you're lucky, you'll find a kastro (castle) as well.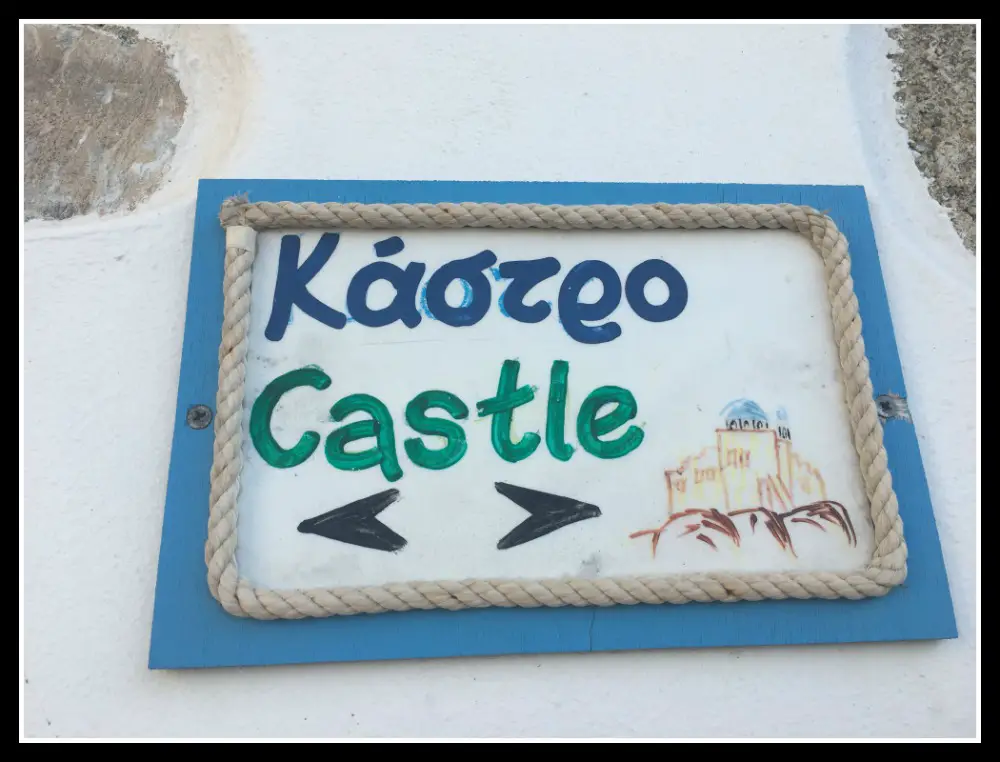 In Astypalea's case, I would strongly advocate coming to the island even if you just visit the chora and its kastro.  The walk to the kastro – built in 1207 by the Venetian Querini family – takes you through the bustling main town; past tourist shops, eight abandoned yet still in good shape red-roofed windmills that look proud and stately, the ubiquitous kafenio where the elderly Greek men sit outside and stare obviously at you – but not in a creepy or intrusive way – and then the windy ascent; my favourite part.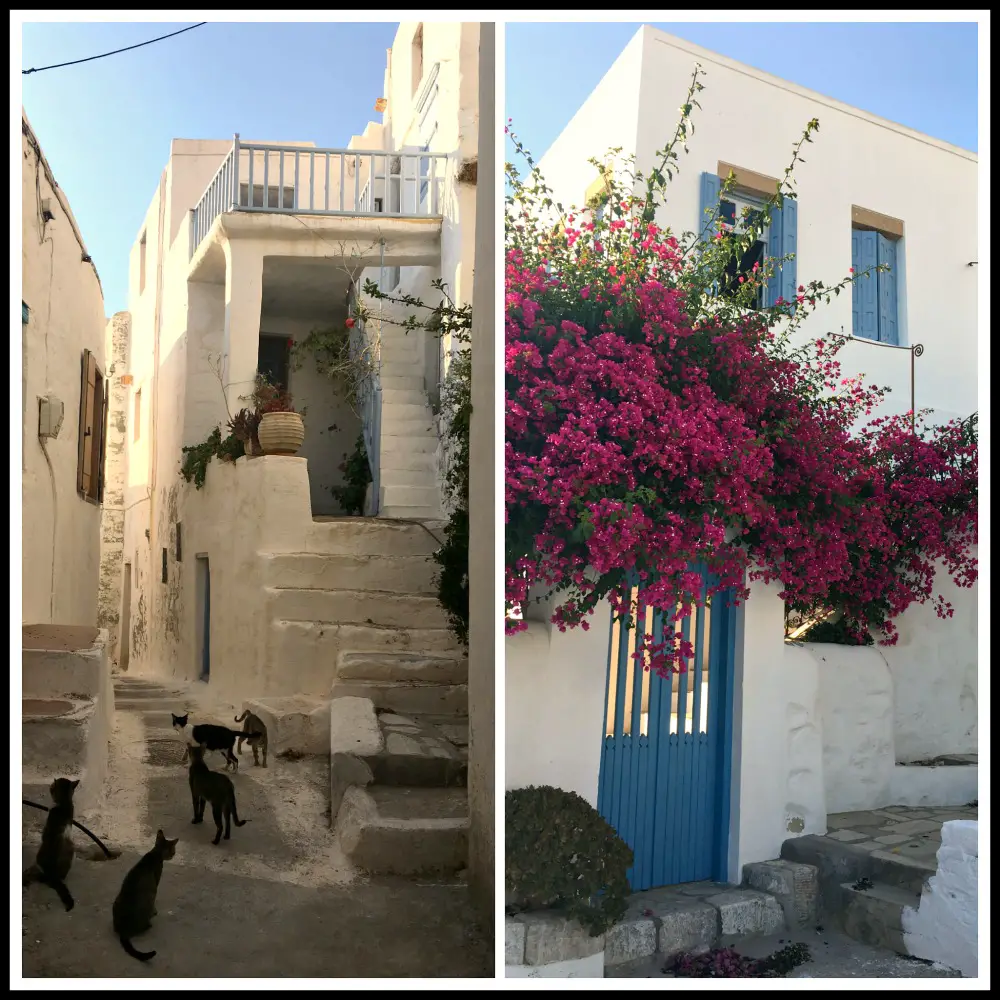 It's here you'll start the uphill climb to the castle through small alleyways, houses drenched in bougainvillea and prettily painted doors and shutters.
It's great to get lost, actually, and just marvel at the typical Greek scene.
For more Greek island scenes, head to my Instagram account.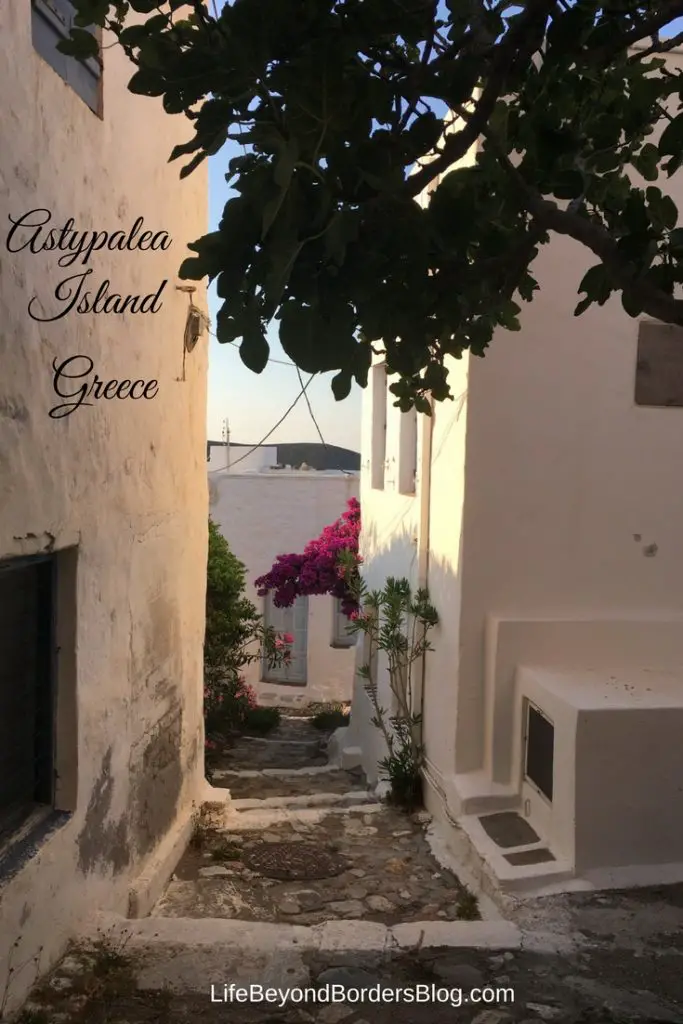 Kastro of Astypalea
So once you've found your way to the top of the Chora, you'll not be able to miss the kastro (castle).  Little more than a ruin, it's free entry through a huge wooden door and has 'official' opening times, but as this is Greece, it's pretty much left open during daylight hours, and I found the best time of day to go there was at dusk – before sunset; great light for photography and a much cooler time of day to walk up.
Astypalea's kastro is unique in that it didn't have battlements, it consisted of stacked up facades of private houses.  And well into the 20th century, people lived inside these walls, but gradual depopulation and finally, in 1956 a massive earthquake meant the castle became a mere shell.
Even so, the views out across the sea are spectacular, and the Church of Evangelismos stands proudly intact within the walls.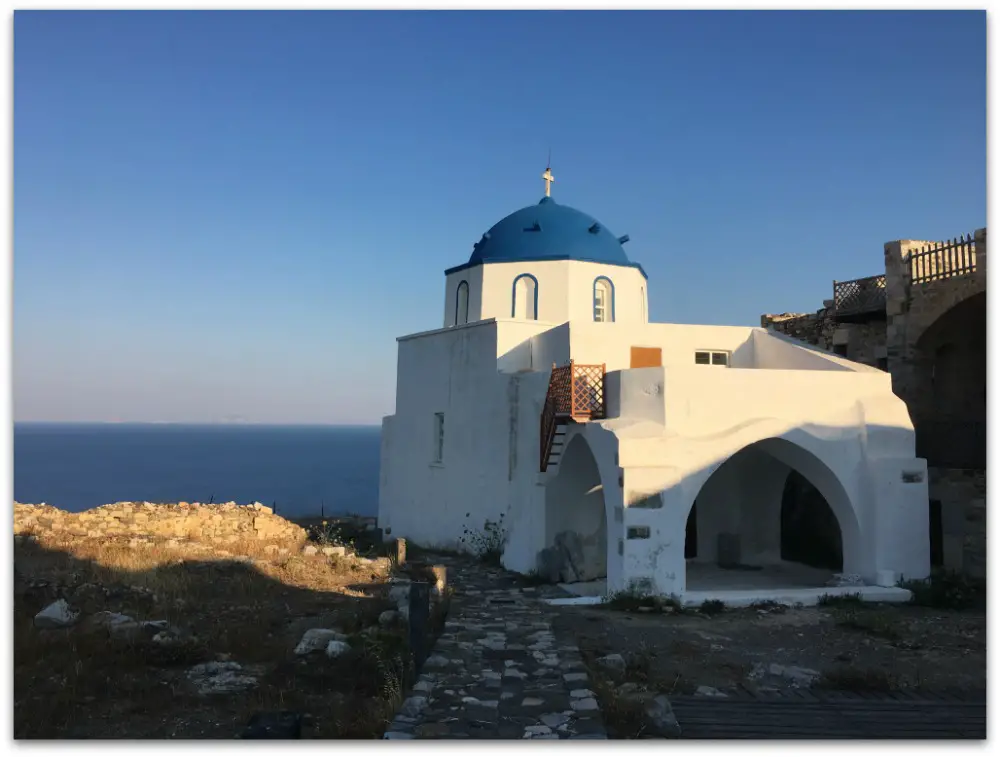 Well worth a visit.
Livadi
A 15 minute walk (so the guidebooks say – but I'd hitch a ride with a local on a moped if I were you – the walk back is uphill) from the Chora and you come to the pretty resort village of Livadi.  The pebbly beach makes for lovely bathing, plus it's the Chora's quieter neighbour, albeit not necessarily as aesthetically pleasing.  Still, there are a couple of luxury choices of places to stay such as the Kalderimi Hotel – located on a hill with sweeping views of the area, or the Pylaia Boutique Hotel, on the road from Chora to Livadi with small bungalows spilling down the hillside.
There are numerous places to eat in Livadi itself, and it's great to while away the hours swimming, eating and drinking frappe.  A true Greek summer lifestyle.
In the other direction from the Chora you'll find the unremarkable, slightly concrete Pera Yialos with a tiny uncommercial harbour, but it does offer the sumptuous, and affordable, Stampalia Studios – with gorgeous, comfortable CocoMat bedding and terraces with sea views.
Astypalea really doesn't have much else to do except explore numerous beaches.  There's only one main paved road running not even the entire length of the island.  Locals are friendly…as I ate my lunch at the taverna in Livadi, the owner obviously took a shine to me:
The orange umbrella and blue bed on the beach is mine.  Just go and use it rather than pay for one, then when you've finished, I tell my 'usband to take care of kids – I take you back to Chora on back of bike.
To my mind, it's the perfect get away island to experience Greek hospitality in its truest form.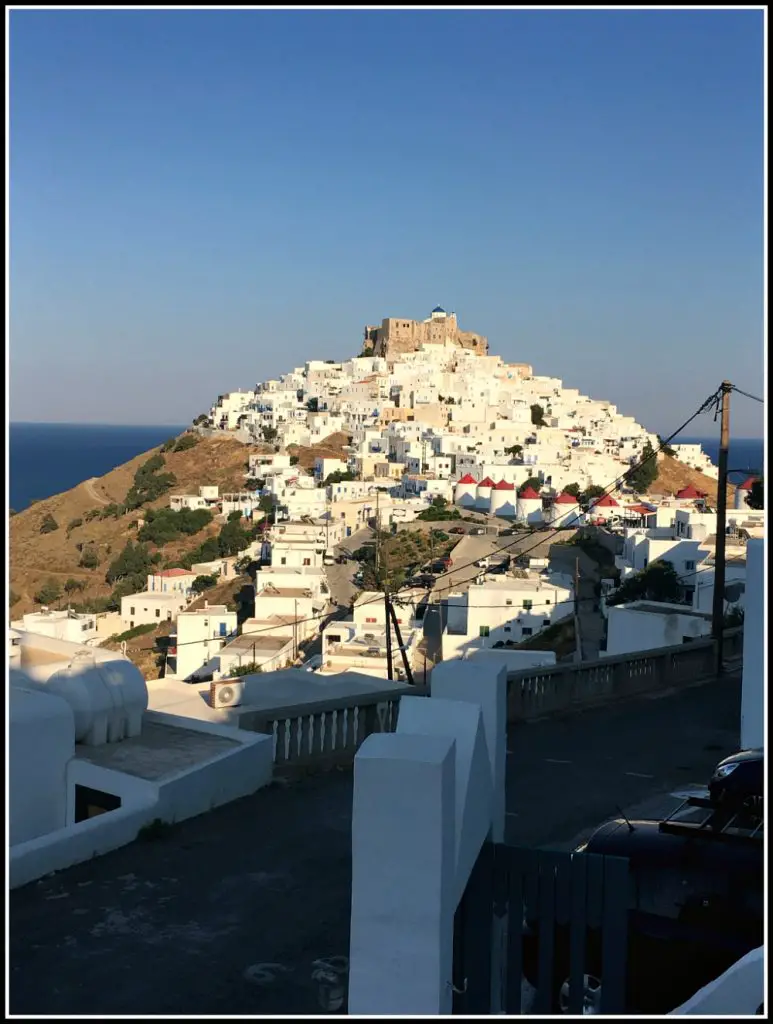 I was a guest at the Astypalea Palace Hotel – a 9 suite accommodation, one with private pool and honeymoon suite – that spills from the hillside just outside of the Chora with gorgeous sea, Chora and kastro views.
PIN for later