If you're visiting Seattle and are in need of some nature (not that Seattle doesn't have wonderful surrounds), take a trip using Kenmore Air out to the San Juan Islands – the archipelago of islands just North West of Seattle in the Salish Sea.
Here I show you the top things to do in the San Juan Islands.
**I was hosted in the San Juan islands – all opinions remain my own**
Top Things to do in the San Juan Islands – San Juan island
Friday Harbor is the County Seat of the San Juan Islands and has a year round population of approximately 8,000.  It's a national park with over 250 species of wild birds including eagles and the only national historical park on the whole of the island chain with coastal hiking paths, I was sure San Juan Island would offer a lot.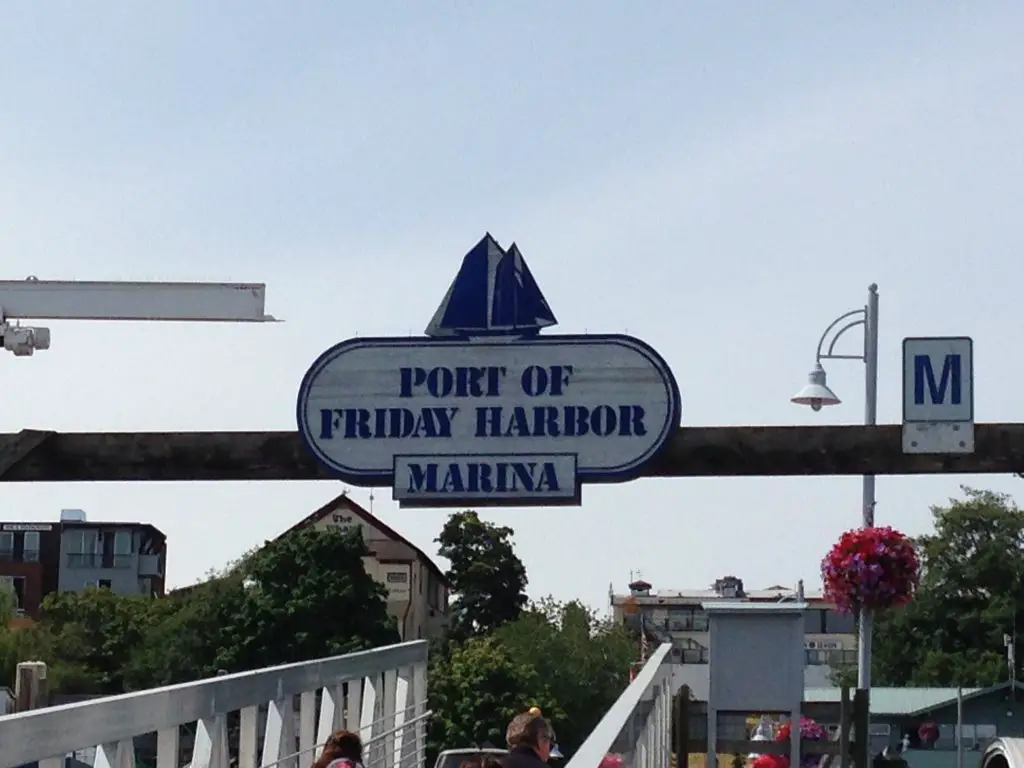 Popeye the Seal on San Juan Island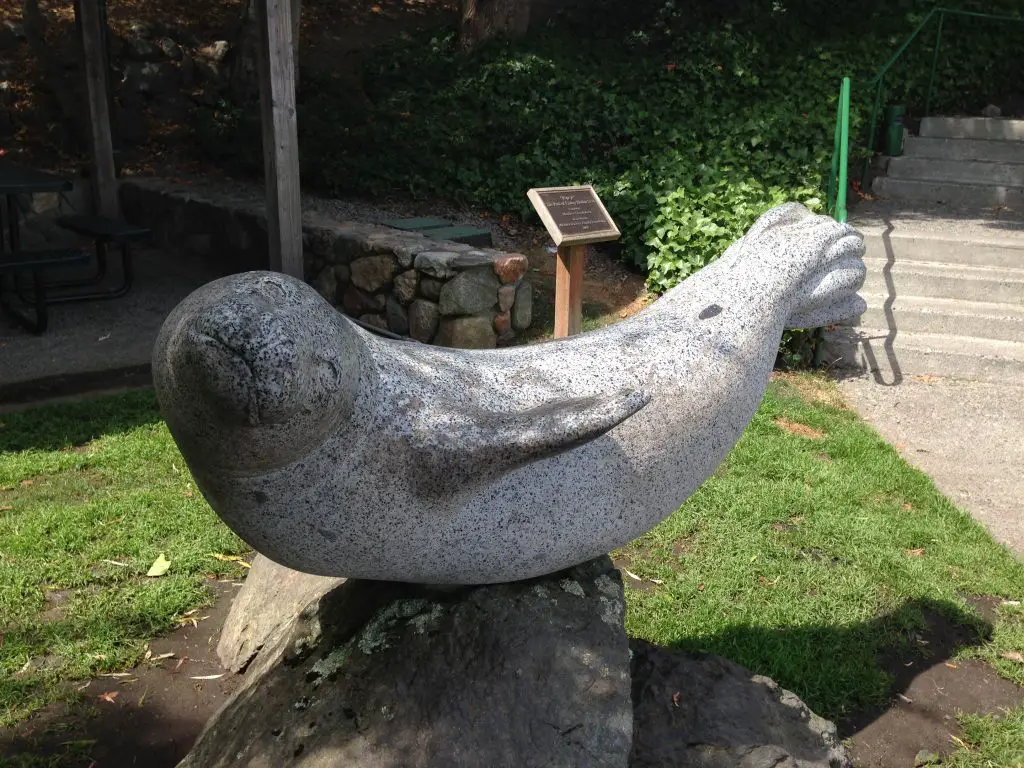 Popeye one-eyed seal that has been a frequent visitor to Friday Harbor Marina since 1995. In her honour, a granite statue has been erected in Fairweather Park, just opposite the main entrance to the dock.
She usually shows up when Friday Harbor Seafood Market opens, I guess hoping for fish.  Alas I didn't see her that day (the seafood market was closed)
Top Things to do in the San Juan islands – U.S. and England at war, over a pig??
Pressures had been building between Britain and the U.S. over possession of the San Juan Island group since 1846 when the Treaty of Oregon left ownership unclear.
In 1859 an American soldier shot a pig belonging to the British on land belonging to the British on the island – thus came the "Pig War" crisis, at the height of which more than 500 U.S. soldiers and three British warships were nose to nose on the island's southern shore, 10 miles from Victoria, B.C.,iCanada  Fortunately, officials on both sides quickly restored calm and the nations agreed to a joint military occupation of the island until the boundary could be decided.
They remained in their respective 'camps' (English and American) on different sides of the island (English: North on the shores of Garrison Bay and American: South end of the island) and lived in peace for 12 years until Kaiser Wilhelm I of Germany, as arbitrator, awarded the islands to the U.S.
Visiting both Camps on San Juan island are quite interesting.
American Camp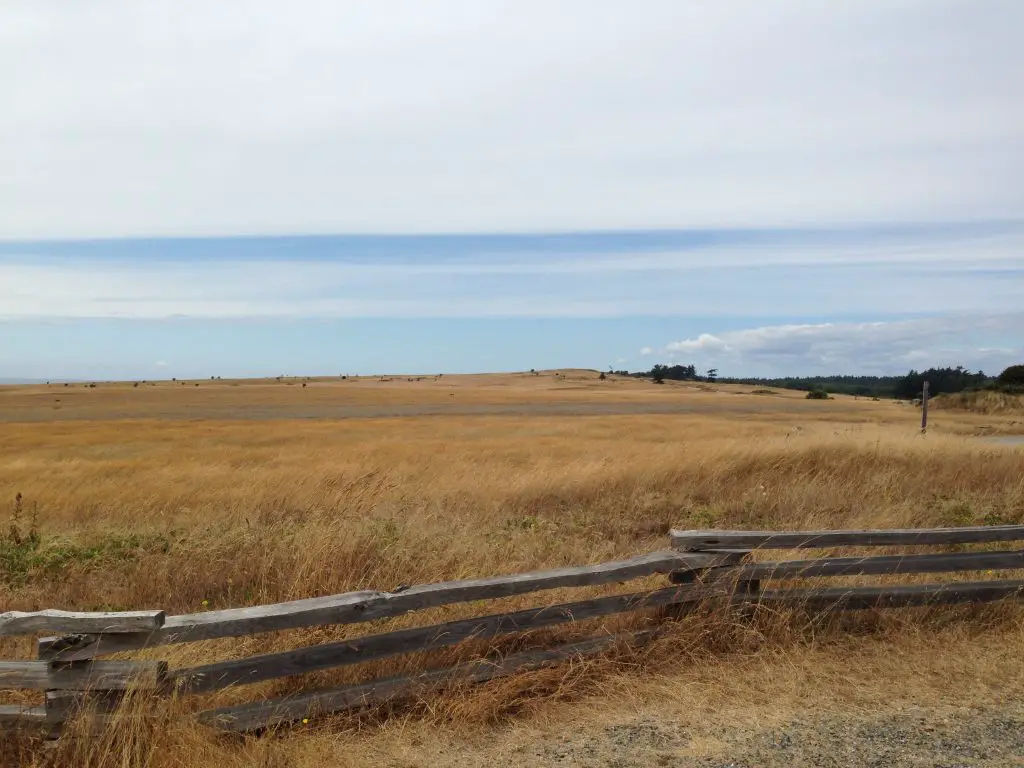 It's possible to hike here and take a look at the Visitors Centre. But after having seen where the English had their camp, it was easy to see why the Americans were pretty fed up.
Barren, vast prairie on large stretches of farmland, offering no shelter from the elements, -life must have been tough.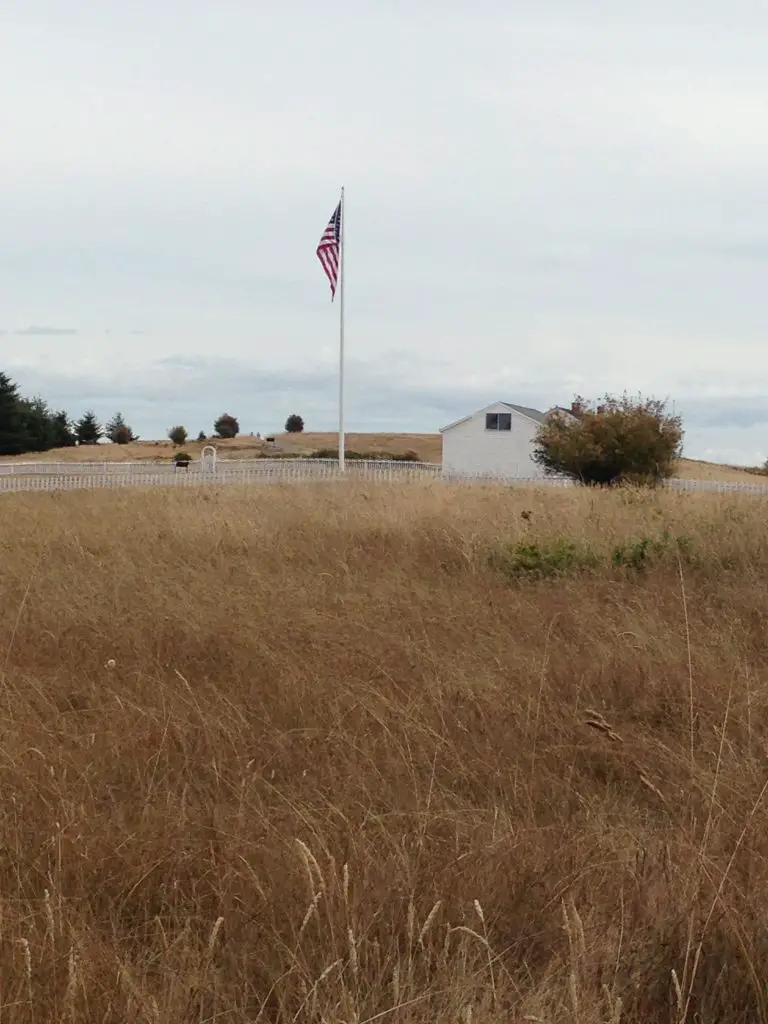 English Camp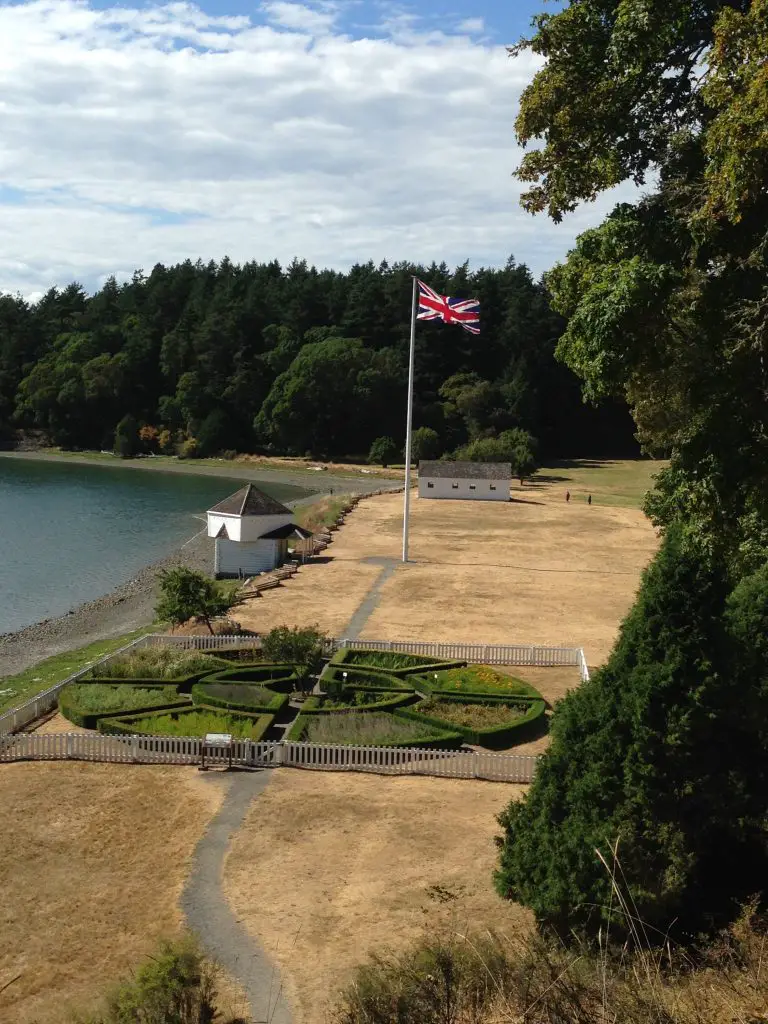 In contract, formal gardens, lush woodland, a cemetery and a Visitor's Centre with a variety of hikes on offer (from easy to strenuous), I fell in love with this place in an instant.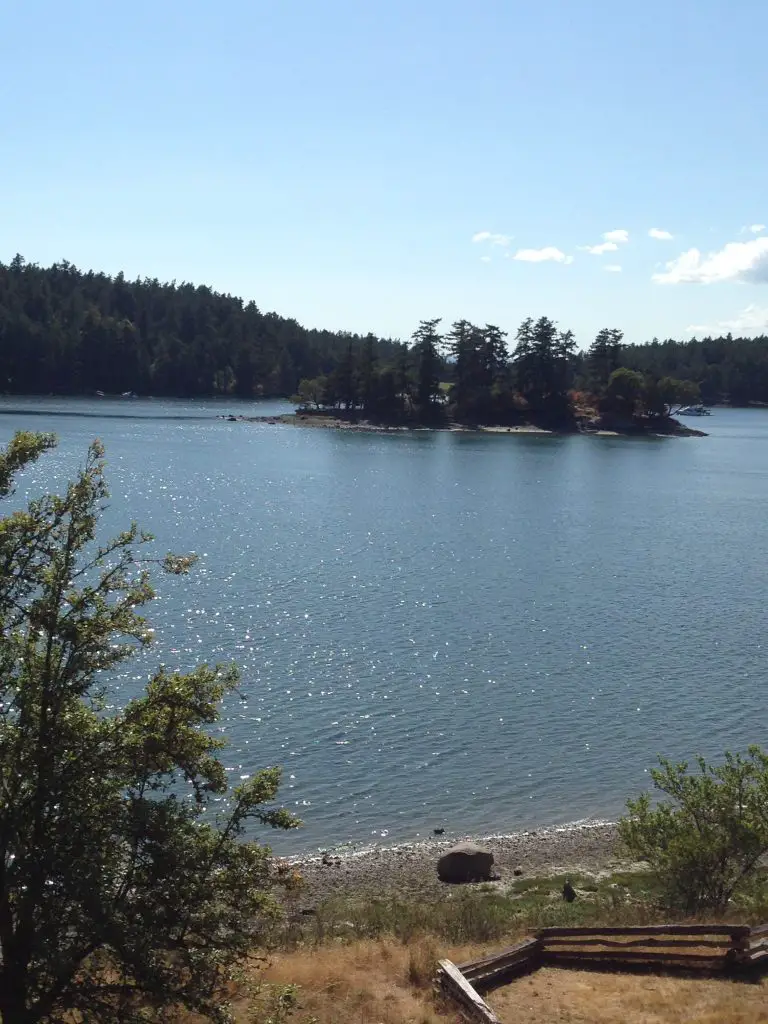 Various activities take place here:
Every Saturday from June to August, park rangers and volunteers re-create some of the skills of civilian and military life back then
One weekend in July, a re-enactment of what life was like on the camp takes place
More things to do in the San Juan islands
Whale watching is a very popular pastime. I won't say too much about it here as you can read more from my Whale Watching Off San Juan Island article.
The Pelindaba Lavender Farm was one of my favourite places to visit.  Lavender as far as the eye could see – purple everywhere. It's possible to see this beautiful flower growing and purchase many products; from Lavender Honey to house cleaning and pet products.   I particularly loved using my Lavender Room and Pillow spray.  I never realised the healing effects of such a product.
Where to stay on the San Juan islands
Whilst there are any number of B&B options, as you're out in nature, glamping is very popular in the San Juan islands and something I'd highly recommend you do.  My favourites: Leanto on Orcas island – a superb location in the woods for all the hikes you may want to take around Orcas island. 
Lakedale Resort on San Juan Island is a dedicated resort for glamping and also cabins with large shower facilities and also hosts weddings.  Less rustic – think 'Dirty Dancing' style but just as enjoyable.
PIN for later