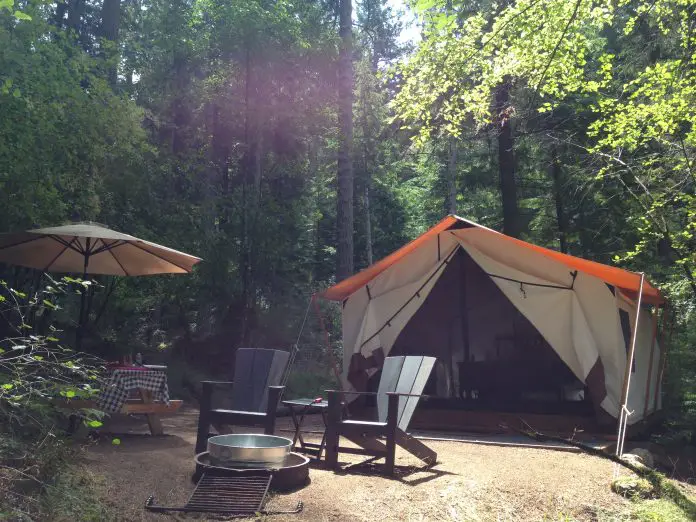 My next stop on the San Juan Islands chain was Orcas Island.  Shaped like an upside down horseshoe, at 57 square miles Orcas is bigger than San Juan Island, but less populated.  It's rural, hilly and stunning, housing the 5,252 acre Moran State Park, making it a beautiful holiday spot and adventurous for hikers, or rent a car from Orcas Island Rental Cars and be assured of clear roads (except for the odd deer, and a lot of tourists in the summer months).
I took the short flight from San Juan Island to Orcas by Kenmore Air again, this time on a wheel plane.  These planes can hold more people – up to 10 – and allow more baggage: 50lbs/23kgs TOTAL per person.  They can be checked into the 'hold' and don't necessarily have to go into the aircraft cabin with you, unlike on a float plane.
Wanderlust Glamping
Moran State Park's 5,252 acres lends itself out to camping and with five freshwater lakes, it makes a beautiful spot to stay.  After having had such a great experience glamping with Lakedale Resort on San Juan Island, I decided to also glamp in Moran with Wanderlust Camps (now re-named Leanto).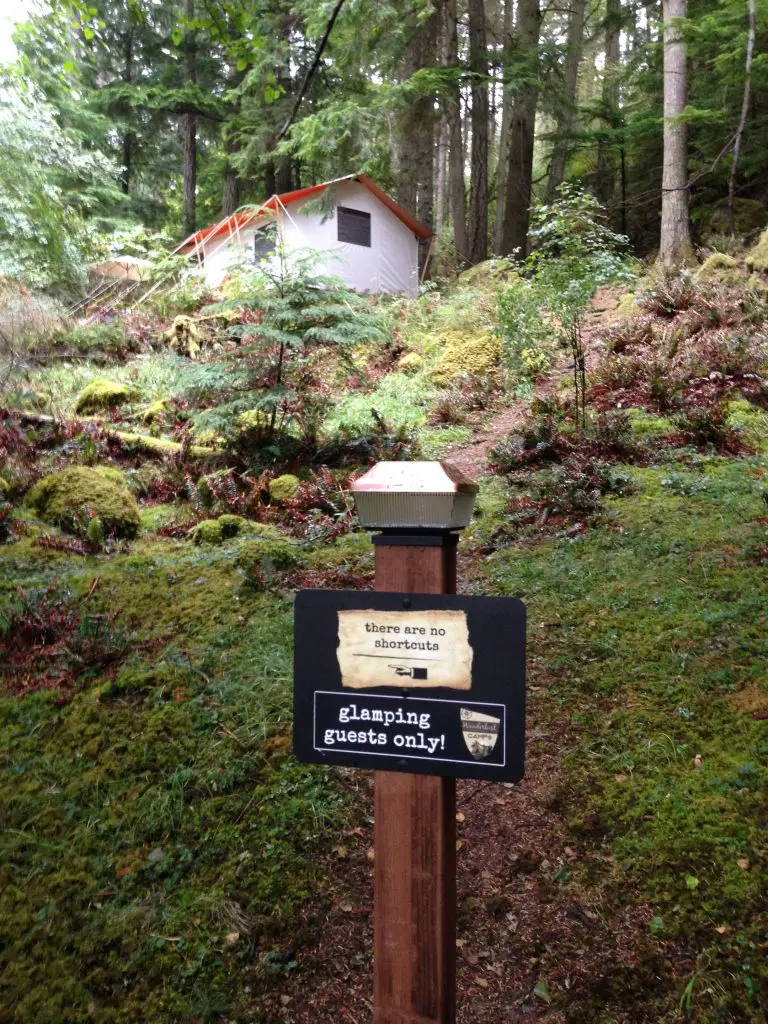 Wanderlust Camps
Operating in a different manner to Lakedale resort, Wanderlust Camps have erected glamping sites in Vagabond Lodge, Hood River, Oregon and seven glamp tents in Moran State Park, where I stayed.  The difference is, they have erected their canvas cabins in the camp ground – no specific resort with activities laid on for children, etc.  It's more private as it's a more 'wild' experience.  The tents are very well spread out, and as there are so few of them and located away from other tent campers, it made for a very peaceful experience.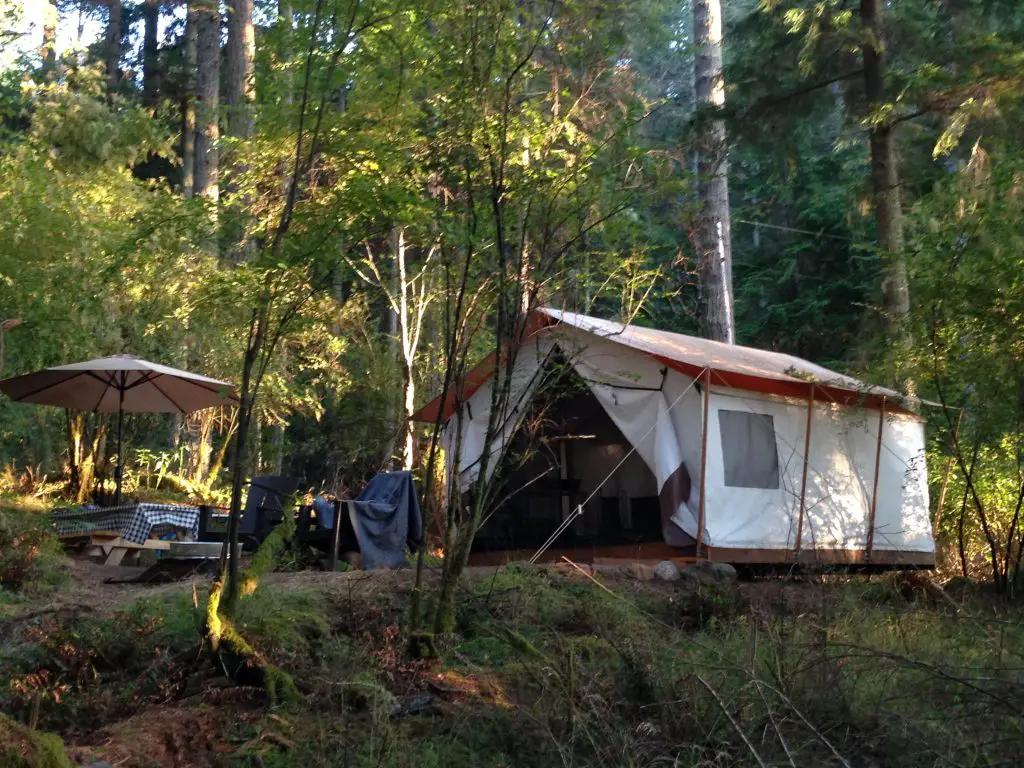 Washrooms are located at the entrance to the tent site, and are shared with other campers.
Wanderlust Glamping – Cost
The 'experience' (as I like to refer to it) costs from $129.99 plus tax – rates increasing in high season.
My Wanderlust glamping experience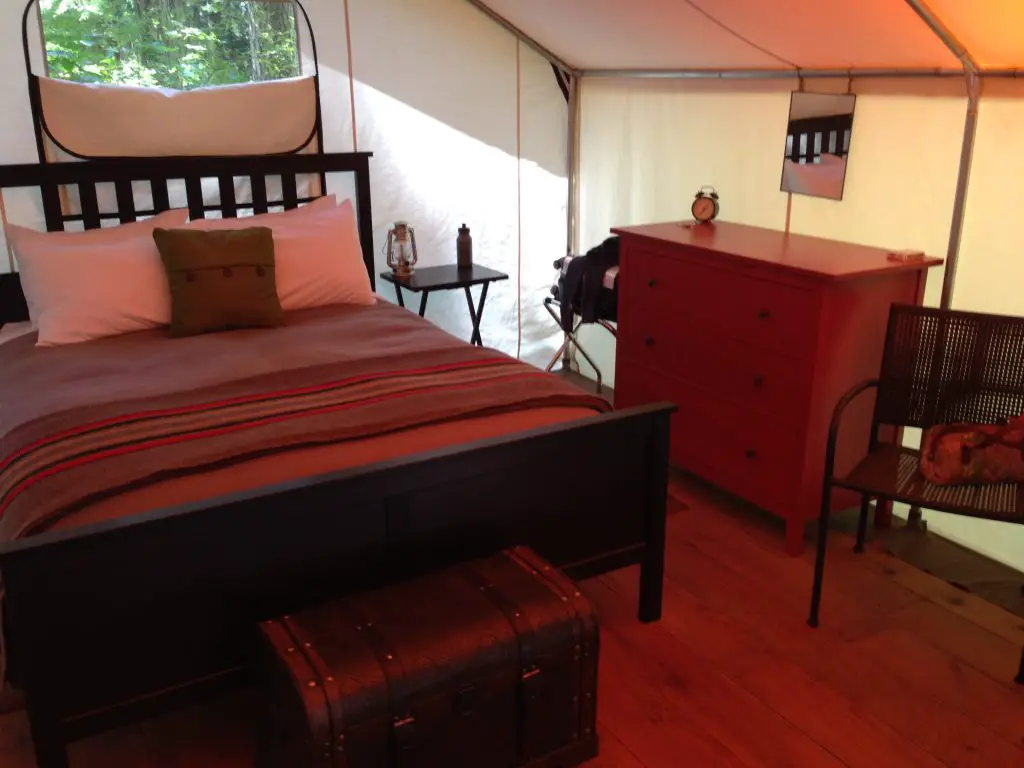 I stayed two nights at the Wanderlust Campsite within Moran State Park.    I was lucky enough to be given one night for free.   As the location is slightly more remote, you are assured complete silence and darkness once the sun goes down. Sitting outside my tent amongst the trees, reading and lighting the floating candles afforded a great atmosphere; relaxing and at peace.  By 9:30pm I was tucked up in bed, listening to the birds calling, the owls hooting and the wind rustling in the trees.  I drifted off to sleep – to be awoken the next morning with rain pattering on the canvas!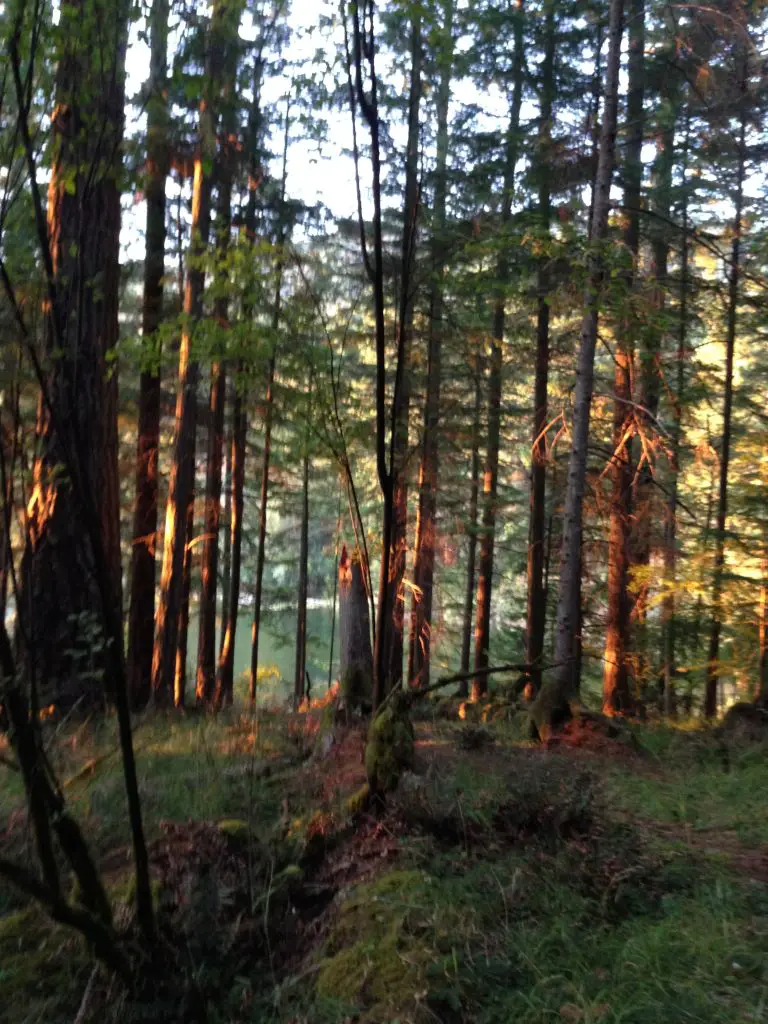 That was OK – I spend most of the morning snuggled up in the duvet, listening to the sounds of the forests, reading and feeling excited…after all, I was in the middle of woodland in a double bed and wrapped in a feather duvet!  I didn't feel the need to jump up immediately and do something with my day…so I let go and relaxed.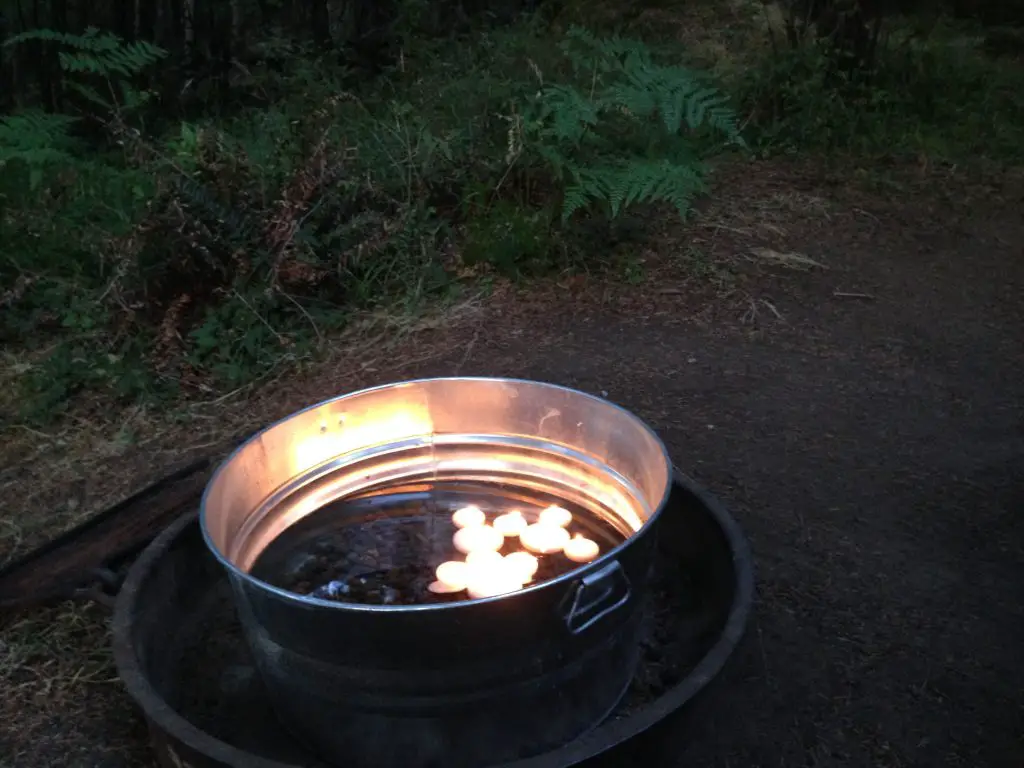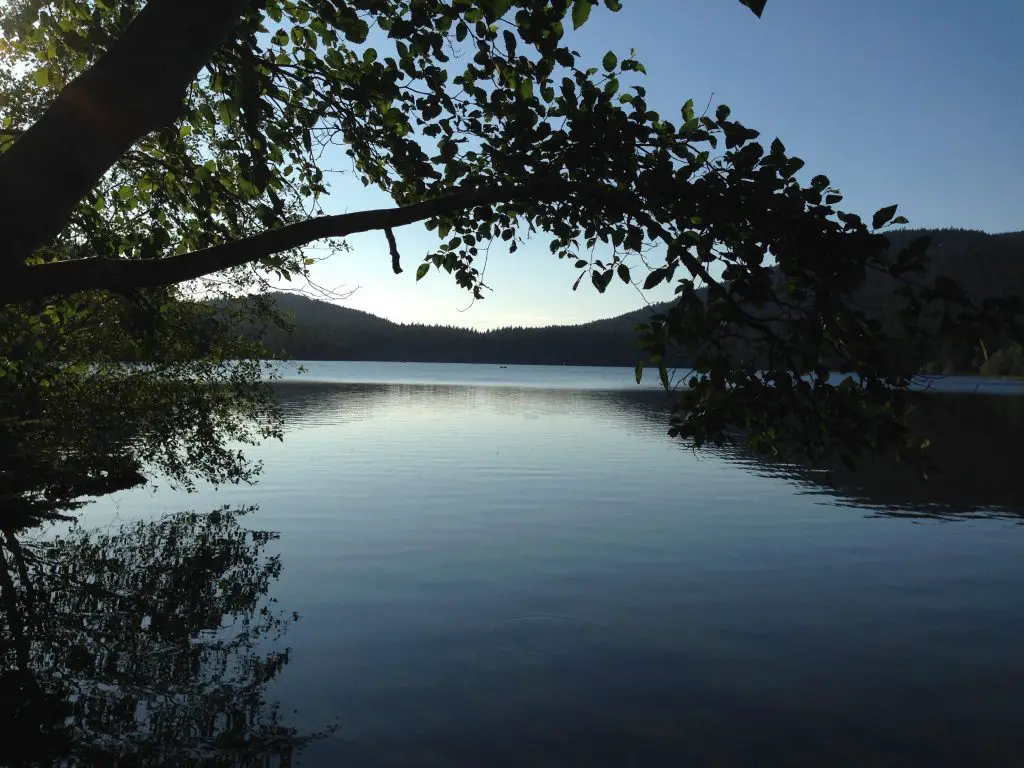 Notes about Wanderlust
Their campsite are not resort style.  Expect a more 'camping' style experience
Everything is included; from wet hand wipes, towels, flashlights,  shampoo, conditioner and shower gel, charcoal for the fire (when I stayed, there was a fire ban so I had floating candles instead)
They operate campsites in Oregon and Washington State.  Check their website for more information
**A special thanks to Wanderlust and San Juan Visitors Bureau who arranged for me to have one night free of charge. As always, all thoughts and opinions remain my own, despite any complimentary services received.**