Whilst on the San Juan islands near Seattle and being a huge fan of anything 'purple' I was  delighted to have the opportunity to visit the Pelindaba Lavender Farm.
The San Juan Islands Visitors Bureau had it all planned out –  this was one of the best spots on the island of San Juan.
Originally posted in AUG 2015. Revised and updated in FEB 2020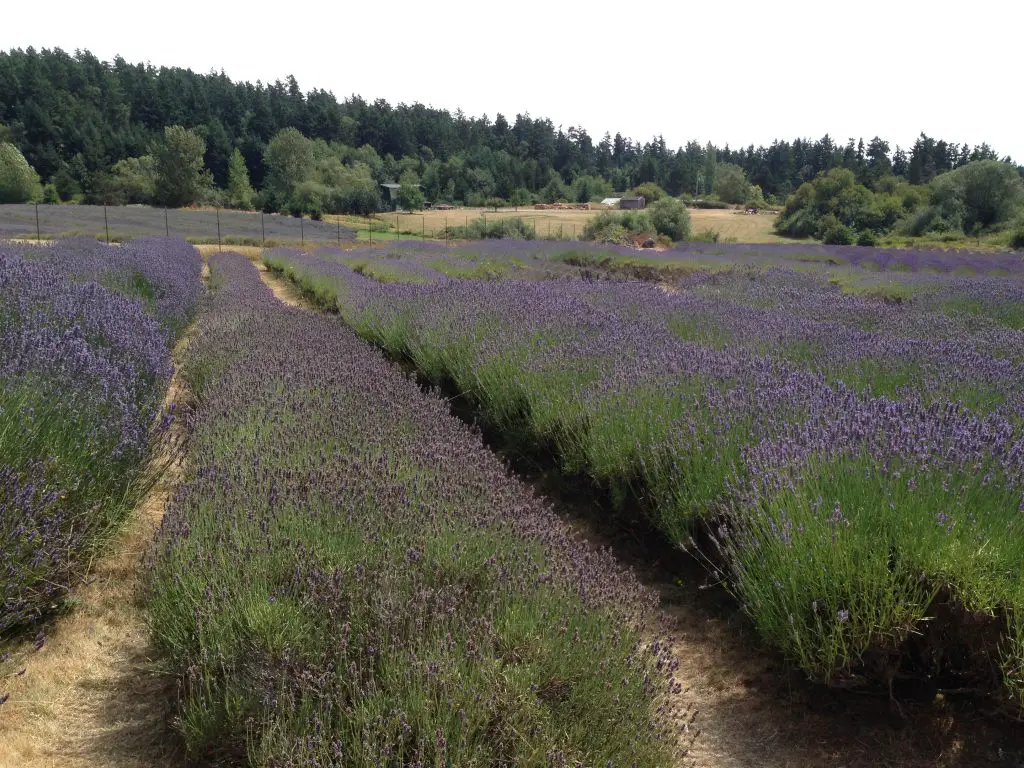 Pelindaba Lavender Farm – What's in a name?
Pelindaba is a Zulu word that translates to "Place Of Great Gatherings."  The founder and owner of the farm – Stephen Robins – is of South African heritage, hence the name.  The Lavender Farm was created in its original form in 1998, mainly by removing old buildings and cultivating a crop on the land to "enhance the beauty of the landscape."
By 1999, approx 2500 lavender 'starts' were planted, and too – thus significantly improving the landscape.  The farm grew from here until in 2001, it was opened to the public: swathes of fields of purple, bees pollinating and lavender bushes blowing in the breeze – quite a remarkable site.
A fuller timeline and history of the farm can be found here.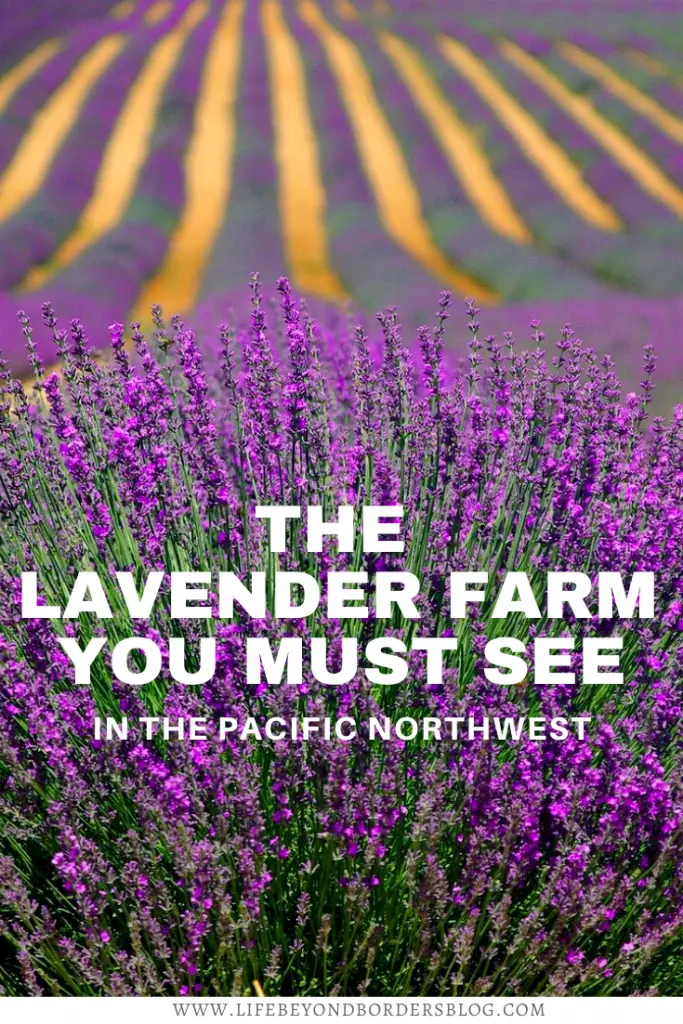 Activities at Pelindaba Lavender Farm in the Pacific Northwest
Because Pelindaba is a place of great gatherings, this is also reflected in the activities on offer: book readings, musical and theatrical events and film evenings, to name but a few.  It offers light lunches and suppers and is a place for both locals and visitors alike to mingle amongst an aesthetically calming and beautiful setting.
To quote the website:
In short — Pelindaba has become a self-sustaining open space preservation model that successfully harnesses mutually compatible farming, manufacturing, marketing and agritourism activities that are as environmentally sound and enhancing as they are economically viable.
Lavender as a product
Lavender has a variety of uses, ranging from perfume, decorative settings, a culinary hereto therapeutic properties such as an antiseptic, a natural sedative (helps calm you when you're ready for bed…put a few drops on your pillow or better still, buy a lavender pillow) and even a mosquito repellent.  
Here
you can read all about the various uses of lavender.
The farm offers a variety of lavender products – including lavender ice cream, lavender lemonade and lavender dog biscuits.
Yes, those that know me well will know I couldn't leave the farm without purchasing a variety of goods – thus weighting my case even more.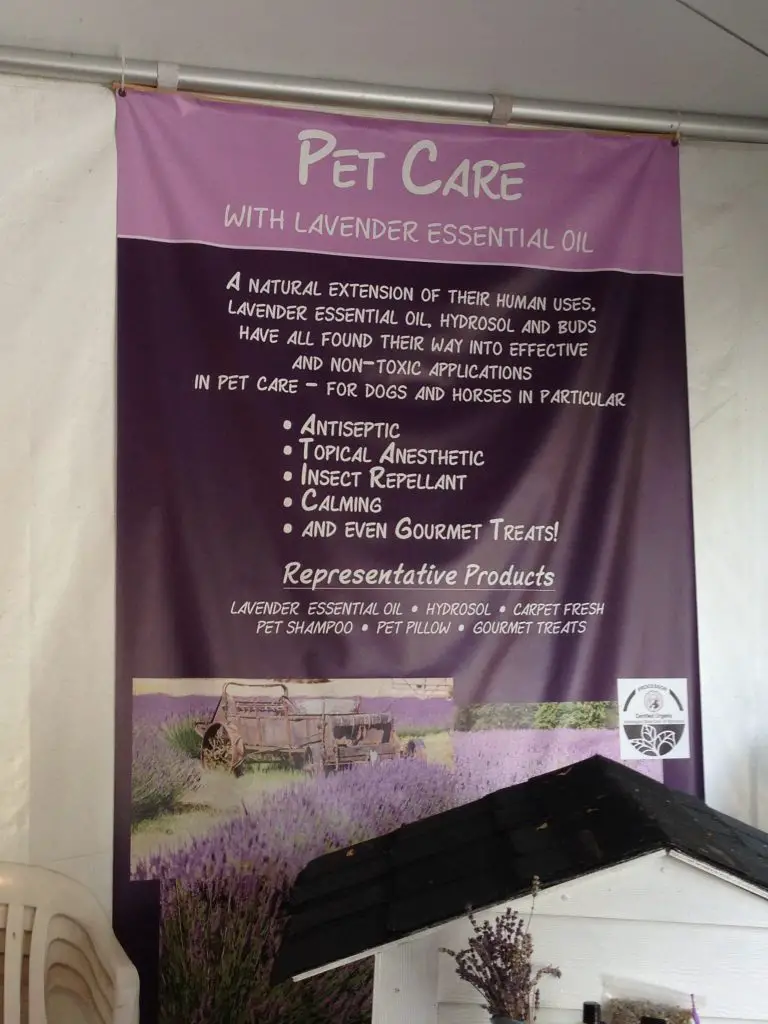 Pelindaba Lavender Farm is peaceful
You might think a visit to a lavender farm sounds somewhat boring – trust me, it isn't.  The environment was peaceful, calming (even before smelling the plants and products) and soothing to the mind and spirit.  And its location on San Juan Island made it even more special – miles upon miles of purple.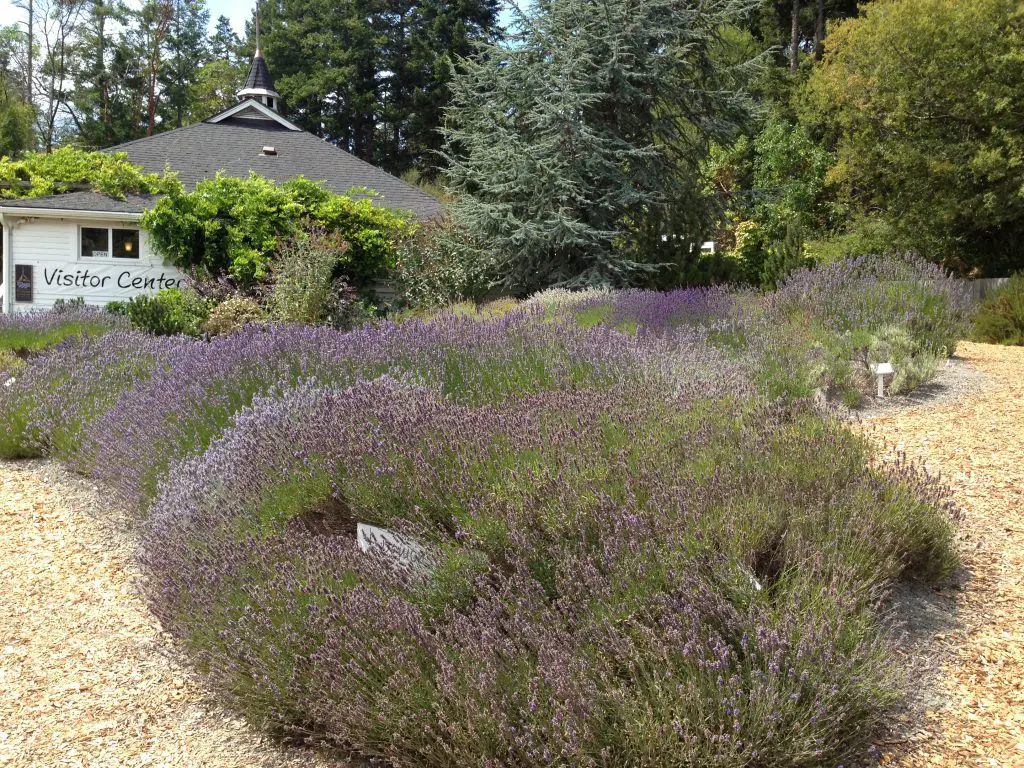 Where to stay in the San Juan Islands
When you're visiting the San Juan islands in the Pacific Northwest to experience all it has to offer, including whale watching, I'd suggest you go glamorous camping. Glamping in the San Juan Islands, especially on Orcas island is the best way to experience nature at its best and put that mosquito repellent to good use.
Pelindaba Lavender Farm Facts
You can purchase products for: the kitchen, personal care, therapeutic care, for outdoors, for the Home, for floral decoration, candles, for pets, jewellery, books, artwork
Pelindaba now has a number of places that stocks their products throughout Washington State, California and Hawaii as well as Arizona
It's possible to hire out the farm for weddings and events (what a beautiful idea!)
My thanks to Barbara Marrett of the San Juan Islands Visitors Bureau for introducing me to this beautiful place.  When you come to the San Juans, be sure to get in touch with the Visitors Bureau for ideas of where to visit.
PIN for later