Much has been written about my love of Rhodes, it's been well documented on this blog. It's one of my favourite Greek islands, not least due to the famous Old Town. Complete with cobbled streets and countless medieval monuments, the town has earned the accolade of becoming a UNESCO site and is, in my opinion, one of the true gems of the Dodecanese Islands.  It is, as Mary Poppins would say, "Picture Perfect".
Take a look at luxury hotels in Rhodes Old Town to get an idea of where to treat yourself to a stay.  And if you're not sure of what to pack when coming to Rhodes, or, indeed, any Greek island, have a look at my Greek island all round packing list to help you.
Need a free downloadable print copy? Print here.
Recently I had the pleasure of speaking to Hype Magazine about my favourite things to do and see in Rhodes Town – from historical walking tours to the region's culinary hotspots. You can find the full interview on their site, or carry on reading to discover a few of my own personal highlights below.  I really enjoyed showing them around one of my favourite Greek island's.
Rhodes Old Town – Greece
If a traveller only has a few days in Rhodes Town, what would you say is one thing he or she absolutely shouldn't miss the chance to visit, see or do?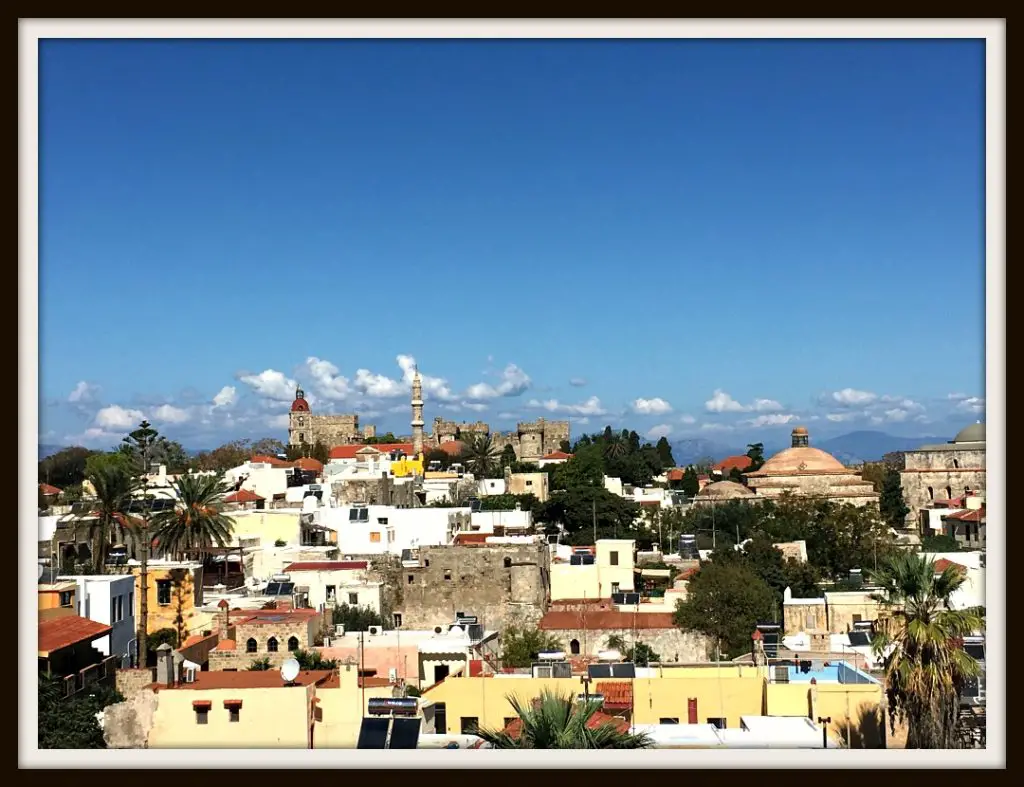 A walk around the castle moat – it takes around 45 minutes to complete the circuit and is free. You enter it through a tunnel from the Old Town walls and as you stroll, expect to find cannons and a plethora of flora and fauna as you go around. You'll be welcomed by palm trees, butterflies, purple bougainvillaea, and numerous birds – it's truly beautiful.
Culturally, are there any places or events you'd recommend to really immerse yourself in the local culture of Rhodes Old Town?
Just by wandering the streets and alleys of Rhodes Old Town and allowing yourself to get lost. The streets were deliberately designed that way to once confuse pirates – which is a story within itself. You can always ask a friendly local the way, but take trainers! Those cobbles can be tough on the feet.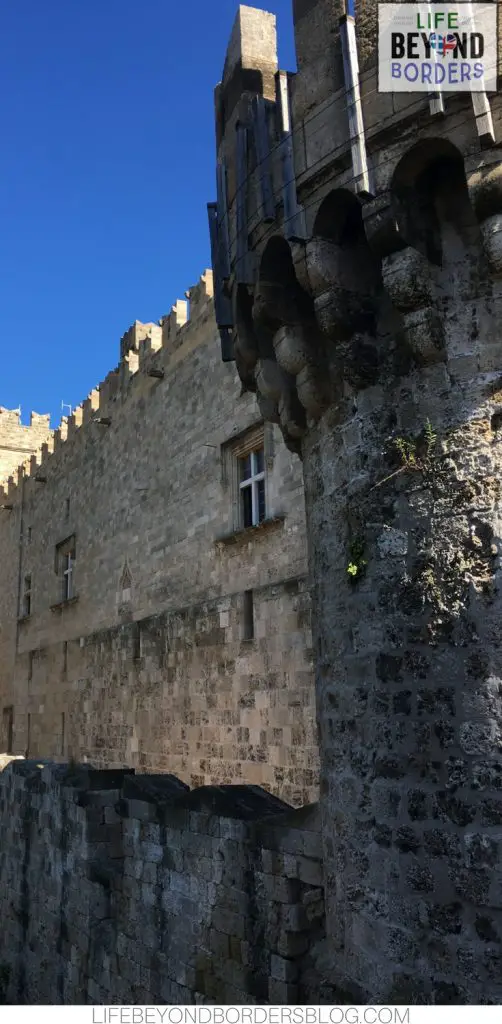 Expect to see ancient archways, doorways, and as mentioned previously, Old Town Rhodes is one of the oldest living European Old Towns, you can expect to hear and glimpse the chatter of daily life emerging from doorways, or the latest Greek soap opera on the TV. Cats in Greece are everywhere, no less so in the Medieval Old Town. I love coming across a cat sunning itself on the ancient walls or streets.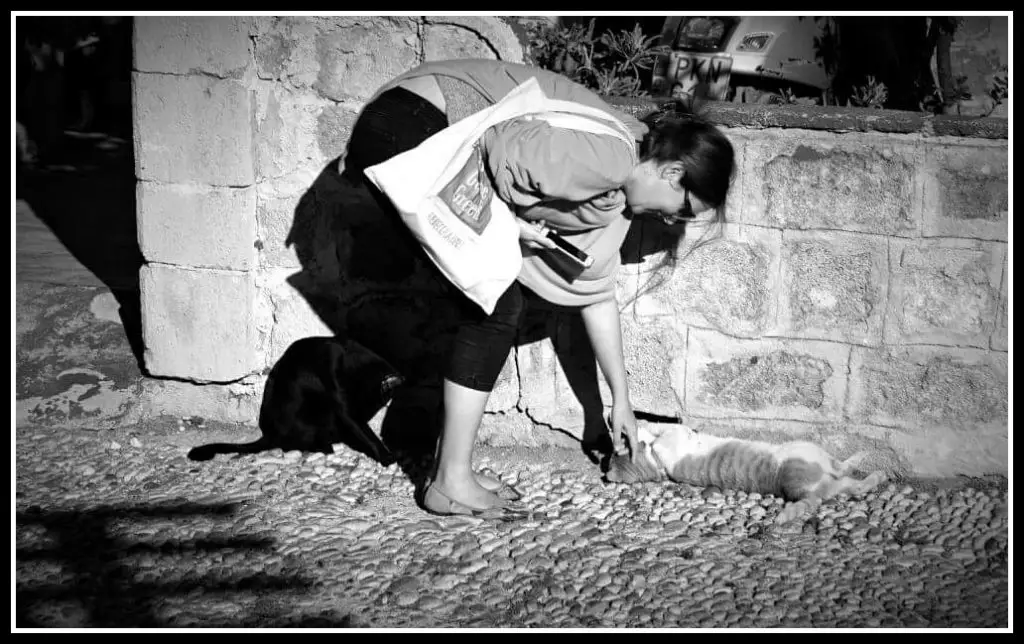 PIN for later