Greece isn't so big on Christmas – Easter is their big celebration. But Greece does do Christmas lights and every year, in some form or another, in Athens –  Syntagma Square is the place you'll see them.   Occasionally they'll have live music to welcome in Christmas in Greece.
In 2013 Greece decorated their squares throughout the country with boats, to represent the strong seafaring nation that they are .  It was particularly poignant in that year as the economy reached a crisis point – boats represent a meaning to the Greeks; hope.  The symbol was that 'Greece sails forever'.  More can be read about the interesting message here.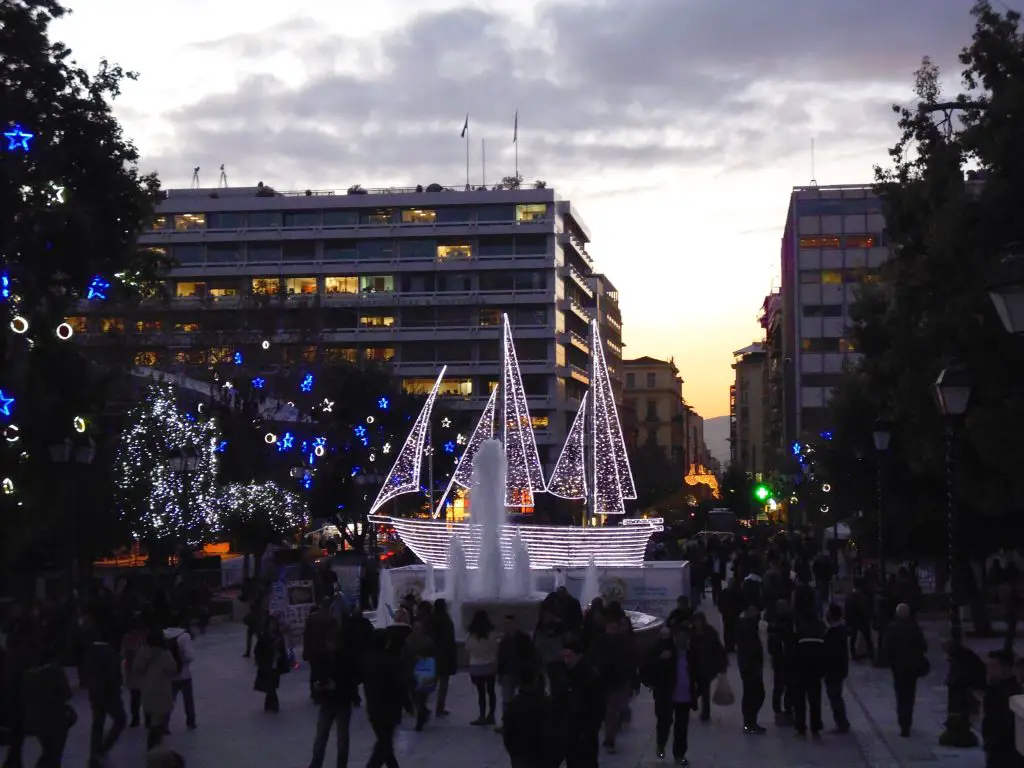 It's been some time since there's been a tree in Syntagma Square at Christmas.  There are a variety of reasons for this – one being that due to general unrest, there have been problems in the centre during the first few days of December, and the decorations suffered as a result.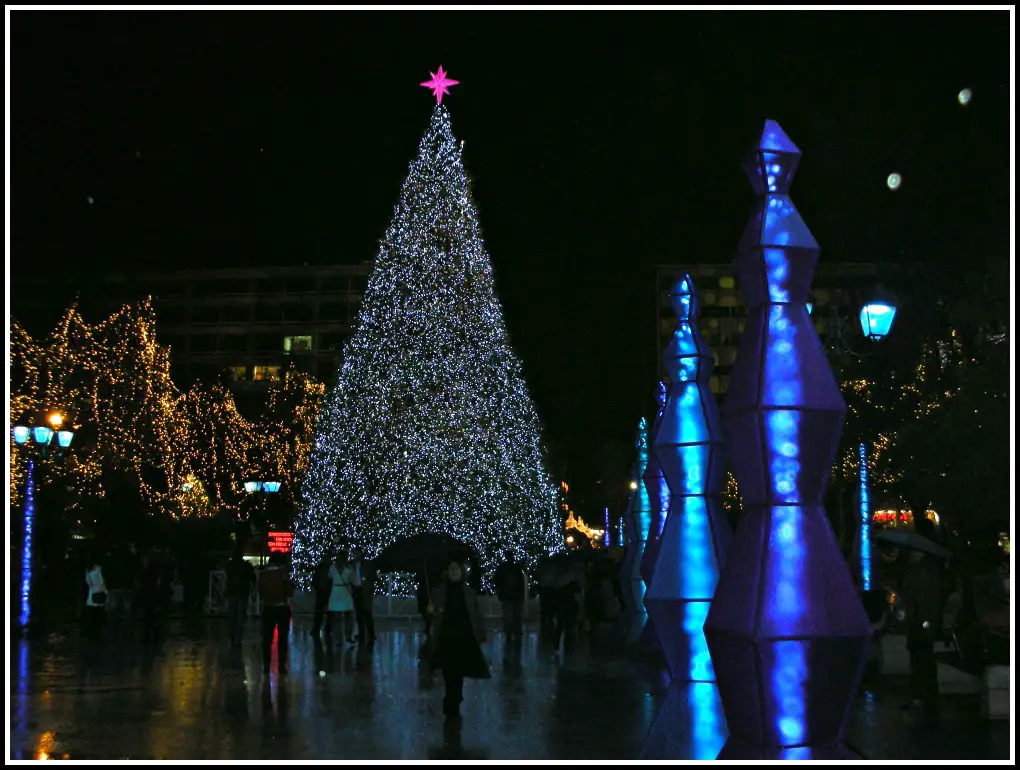 The years have culminated for very harsh times for the Greek people.  I know it's a small gesture, but let's hope the tree and beautiful way Syntagma has been lit up may at least go some way to giving some joy to the people – at least for a small period of time.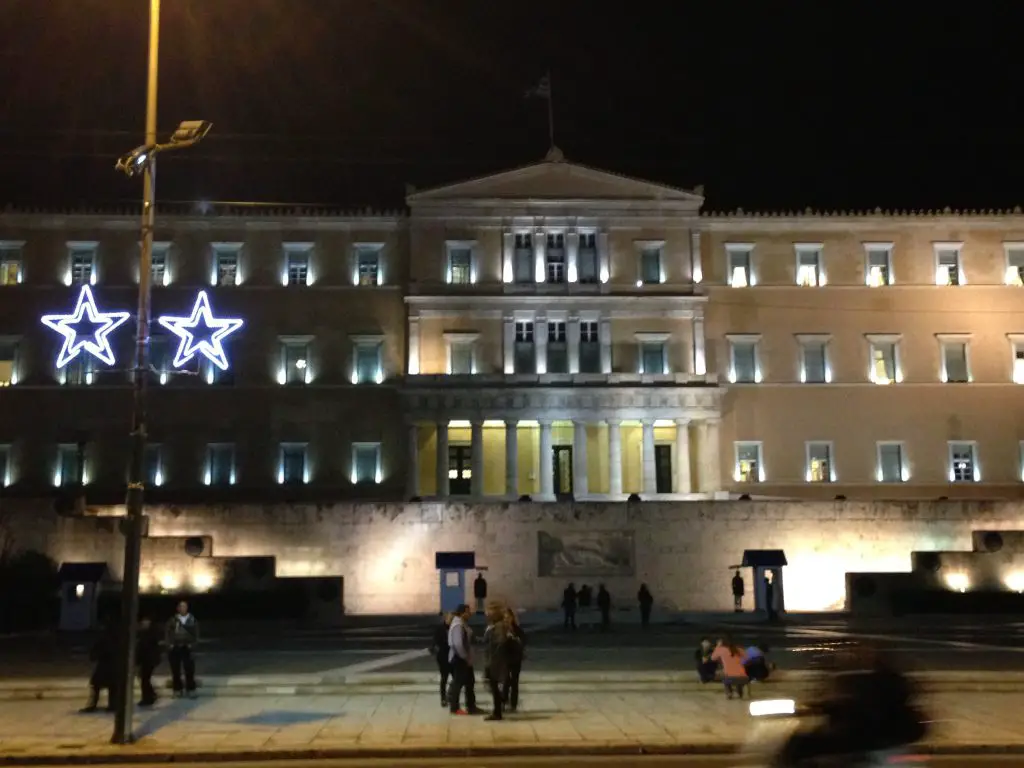 PIN for later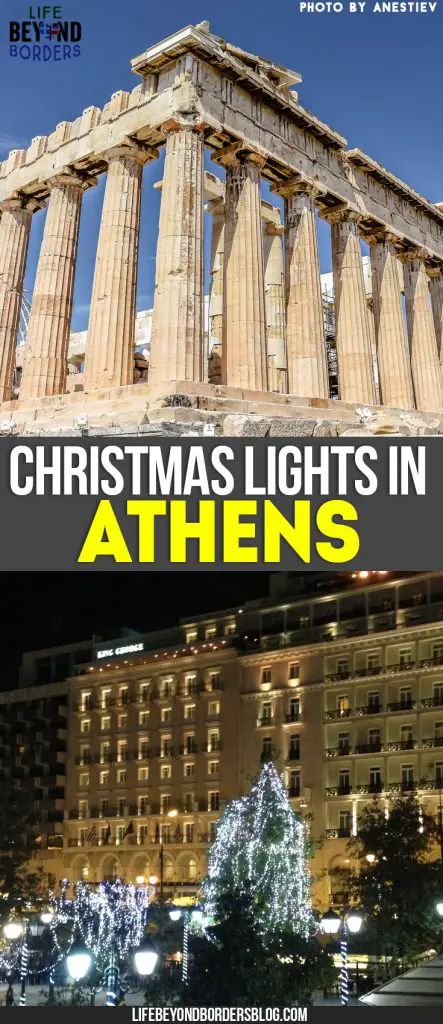 **This post was originally published in NOV15. It has been completely updated and re-posted in DEC17**