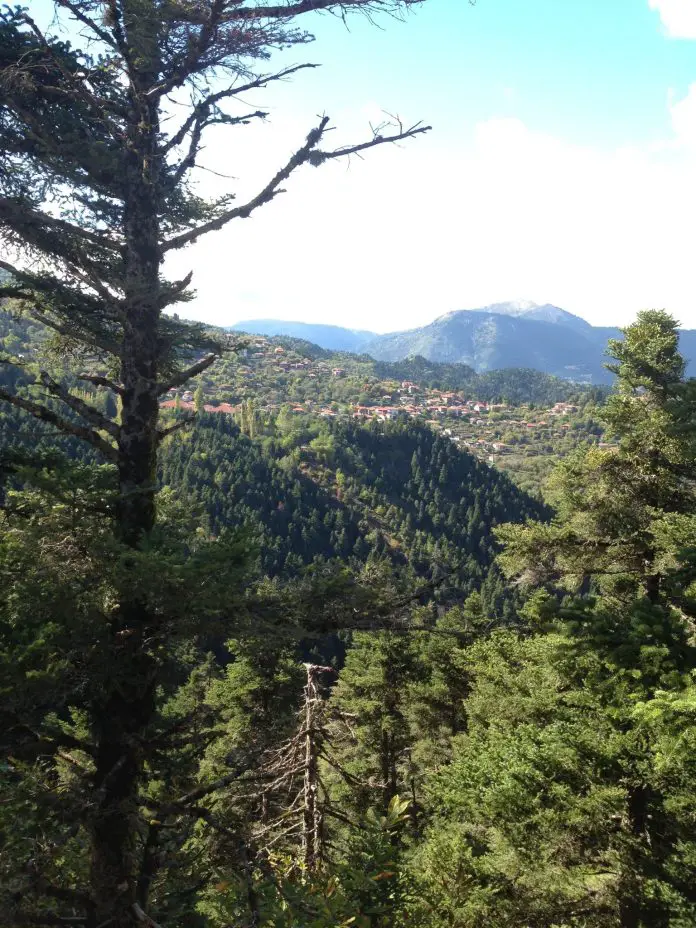 I've already written what a weekend in Nafpaktos, central Greece was like: relaxing, stunning scenery and only about a three hour drive from Athens.  That same weekend, Go Nafpaktia offered the Travel Bloggers Greece the opportunity to listen to live jazz in the area known as Orini Nafpaktia: a lush, verdant mountainous region surrounding the town of Nafpaktia.
Orini Nafpaktia – the area
This region of the western mainland of Greece has an abundance of small villages steeped in tradition, hiking trails, biking routes and a lot of natural sites such as beautiful waterfalls and also,the beautiful Kakavos Gorge.
The weekend we visited, however, wasn't to partake in these lovely activities. Instead we were offered the chance to do something much more quirky: pick chestnuts and listen to jazz in the forest surrounding and arranged for the guests of the beautiful Crystal Mountain Hotel (site in Greek) – located in the village of Ano Chora…see TripAdvisor for unbiased reviews of the hotel and booking.
Jazz and Chestnuts
After parking up along the mountain road (just on the side of the road I might add, no specific parking space) we followed the sound of music (jazz, not Julie Andrews singing her heart out with "The Hills Are Alive") curiously and eventually, after fighting back bracken and mud, a clearing opened up – and a surprise greeted us!

Yes, that's right: jazz playing, people having fun, horseback rides, chestnut picking, lots to eat (chestnut soup, burgers, hot dogs, homemade pickles and cheeses) – a real community spirit!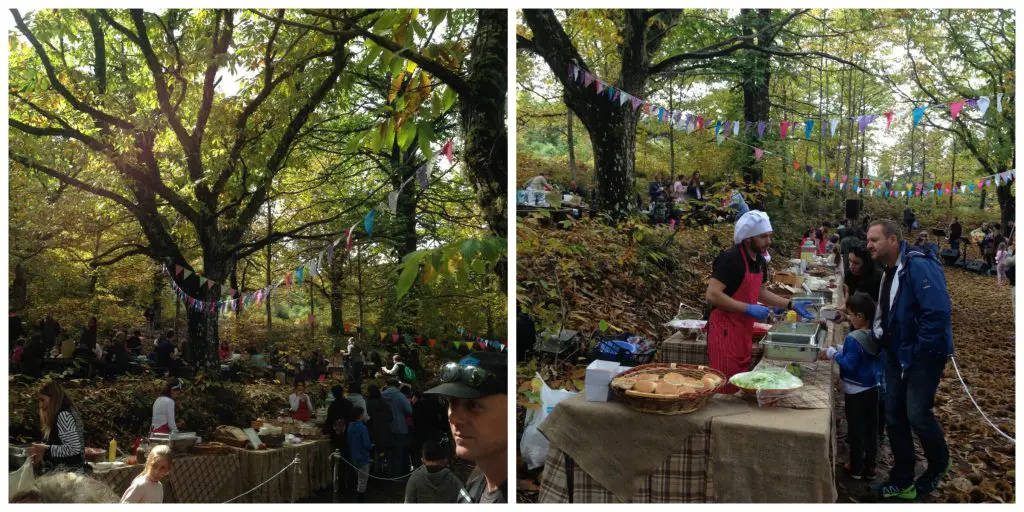 As you can imagine – and see – the Travel Bloggers Greece had a great time; getting to know the locals, a couple of people went horseback riding, and we all stuffed our faces!
The Crystal Mountain hotel organises events every weekend throughout the month of October for its guests and people around the community.  The previous weekend had been a mushroom picking event, when wild mushrooms were in season.  Their Facebook page lists all their events (in Greek) and the hotel has numerous facilities for children (a mountain biking area, for example – well supervised).
After this, as the sounds of jazz drifted away behind us – we took a small hike in the forest.
Hiking the forest of Orini Nafpaktia
I couldn't believe how lush and verdant the area is!  When one thinks of Greece, I don't think you'd immediately equate it with such greenness.  Be prepared to be surprised.
As the jazz music gave way to rushing water, we soon understood why; the waterfall below.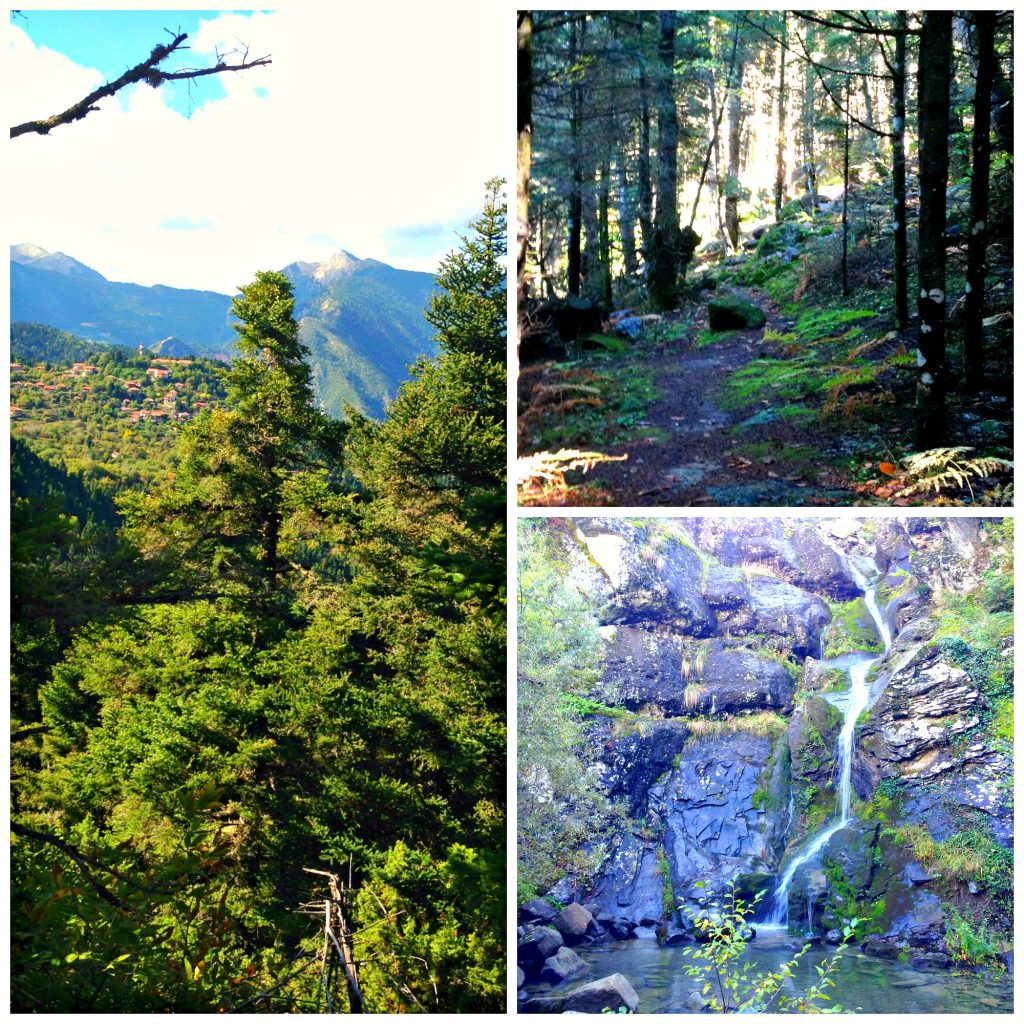 As we climbed down to it, working up our appetite knowing that the climb back up would be steep – we still marvelled at the scenery around us.  You wouldn't think you were in Greece!
I would highly recommend a visit to Orini Nafpaktia region of Greece – and Nafpaktos too.  You can do as much or as little as you wish – and don't forget to look out for any random local events in the forest around you! (Giving a whole new meaning to Little Red Riding Hood).
---