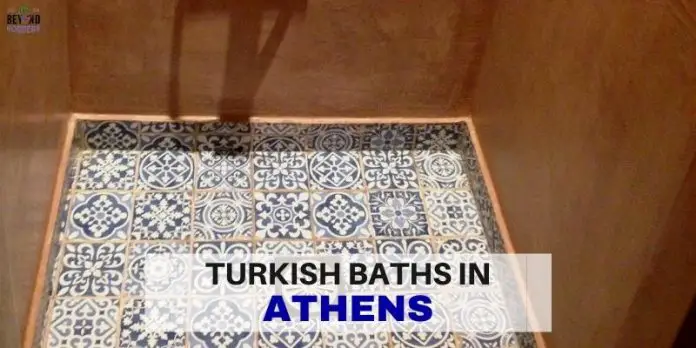 Turkish Baths are not a new phenomena.  According to Wikipedia, Turkish Baths:
…[are] a place of public bathing associated with the Islamic world
With Greece's history, it is no surprise to know that modern day Turkish Baths have sprung up, especially around Athens.
Al Hammam is a traditional Turkish Bath experience in the centre of Athens, right near the Acropolis in the buzzing Plaka neighbourhood – the perfect place to visit after a day's sightseeing.
Disclosure: the treatments were offered for free for an honest and frank review of the experience.  Please note despite this, all thoughts and opinions remain my own.
See more things to do when visiting Athens on a city break:
Turkish Baths – Athens: What and where is Al Hammam?
Al Hammam Turkish Baths are also located in Chania, Crete and in the Plaka district of Athens.  Actually, more towards the Anafiotika neighbourhood, literally under the Acropolis, so imagine the views from the rooftop terrace where one can sip tea and eat Turkish treats after your experience?  It's literally a 100 metre walk from the museum Bath House of the Winds.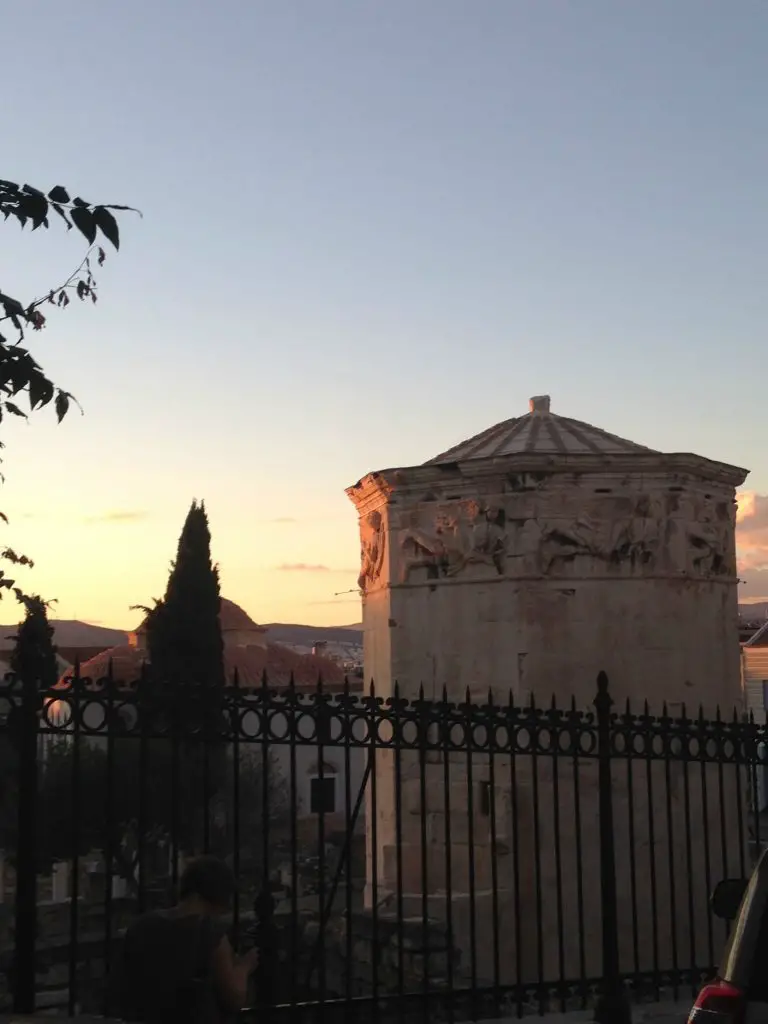 They offer a variety of packages and treatments that can be found on their website. The one hour experience I had was called the Al Hammam.  This included:
30 minutes sitting in the Hammam followed by;
15 minute body exfoliation with a kese glove
15 minute hair wash
15 minute olive soap bubble massage
Imagine how you felt coming out of that!  Afterwards, you could sit on the terrace with those magnificent Acropolis views I mentioned, sipping tea and eating treats.  But I'm getting ahead of myself.
What's an Al Hammam Turkish Bath treatment like?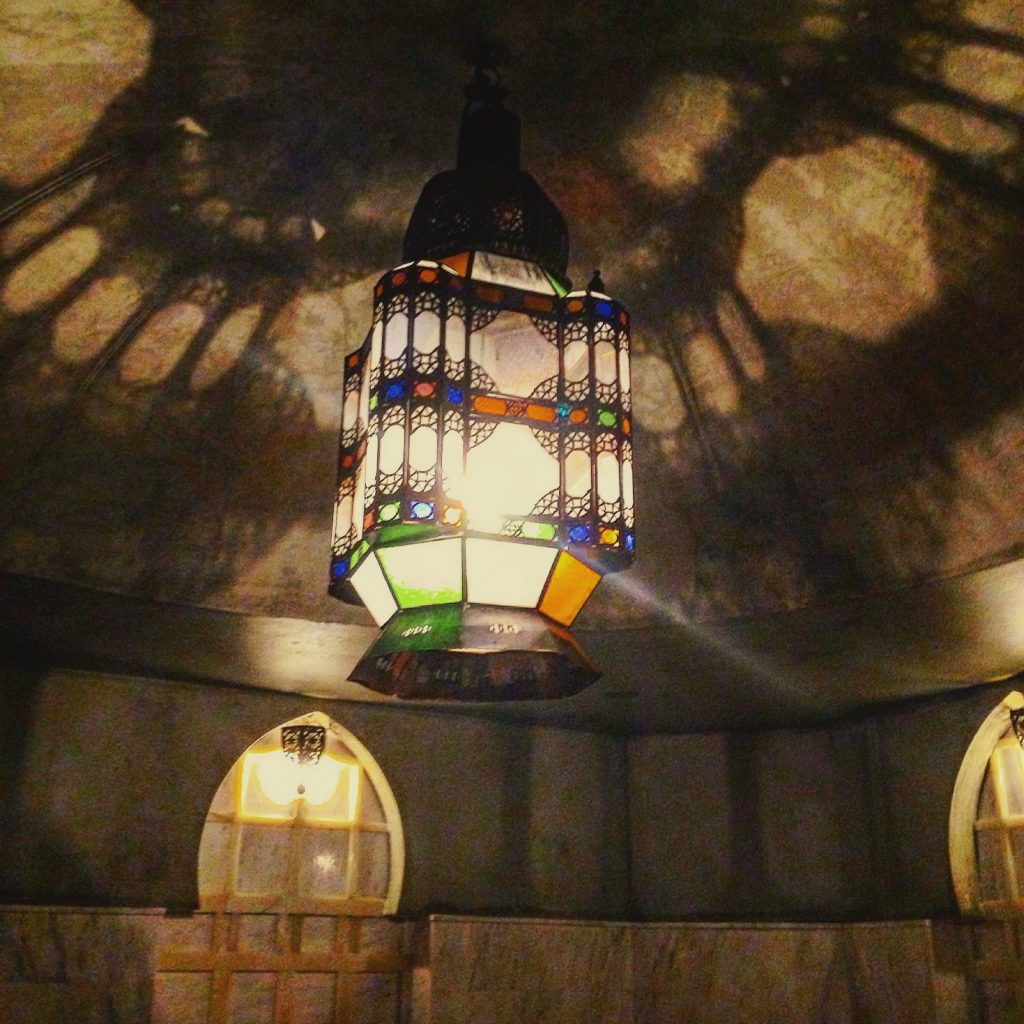 First you sit in the Hammam 'mist' room.  After changing in the (rather small) changing rooms into either disposable underwear (if you're happy to go topless), or swimsuit (like me), then you enter the marbled, humid, steamy room and sit around, basically like a sauna and getting hot and sweaty.  But it's larger than a sauna; it's circular and as you gradually get hotter and hotter, you can fill up a bowl of cold water and pour it over you.
I'll be honest though.  The steam filled the room quickly and together with the heat, I did start to feel a little claustrophobic and mildly panicky, but not to worry- it's perfectly OK to step outside of the room to cool down a little, relax more.  And besides, it's only 30 minutes total.  But if you're new to the Hamam sauna experience, just be aware it does get hot and steamy.  More so than an ordinary sauna.
2. Next you lay on the slabs of marble tables.
Olive oil soap is mixed and spread over you with a kese glove, and you're literally covered from head to toe in bubbles,  massaged and oh boy, do you feel like you could fall asleep combined with the heat and massage.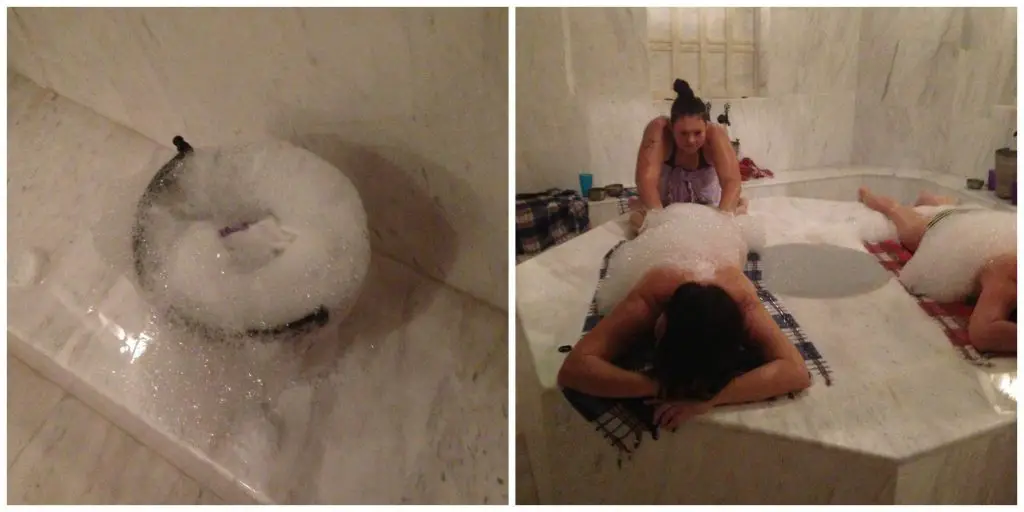 3. Next, a cold sharp shock awaits you (but you are warned).  The girls massaging you tip cold water on you to wash off the soapy bubbles on your body and hair.  This serves to also raise the blood pressure as it's significantly lowered and you need to be careful.
4. And then it's off to the showers to get dressed and sit out, relaxing on the terrace.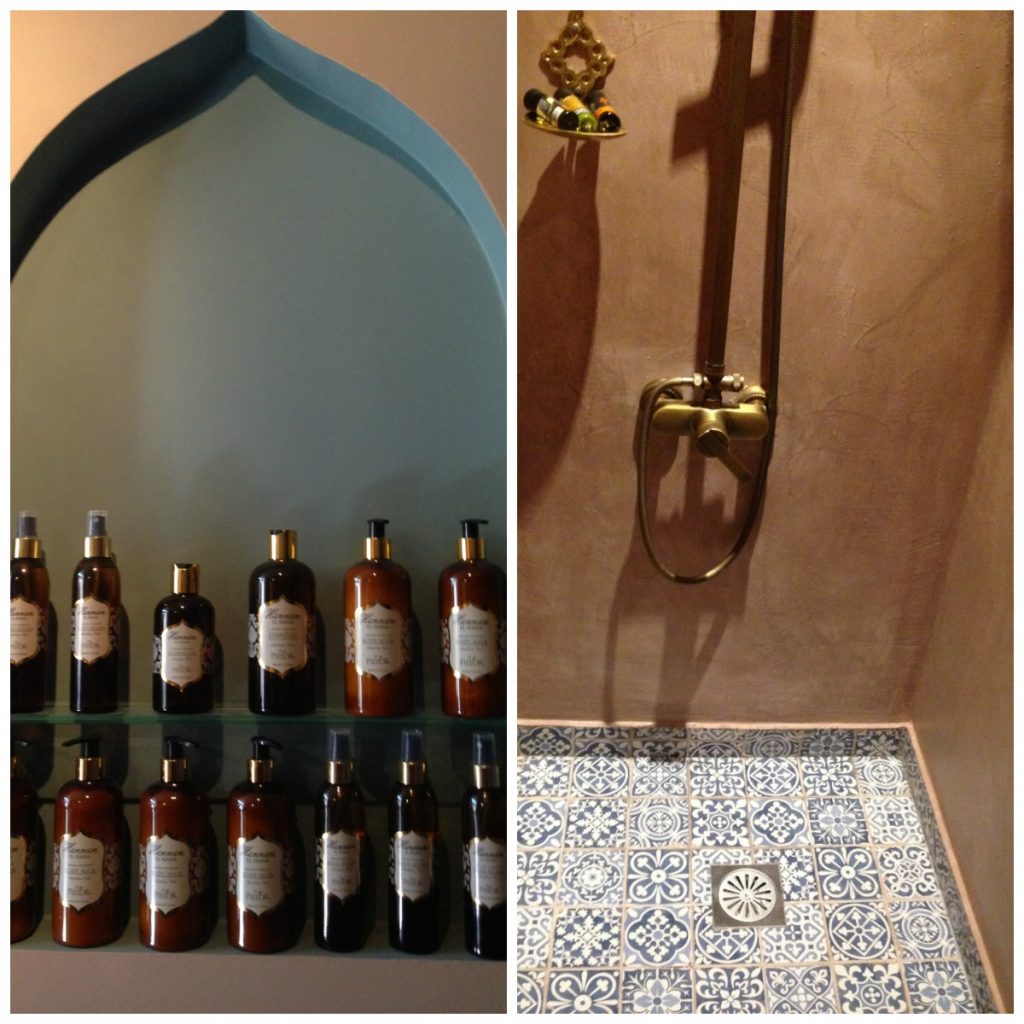 Al Hammam Turkish Baths Athens – Facts
The one hour 15 min Al Hammam treatment costs EURO €49.00
Address: 16 Tripodon & Ragava St, Plaka, Athens
Tel: 0030 211 012 9099
They also offer the opportunity to book out the Hammam for 2 hours for groups of 2 – 6 people
A range of massages are on offer; from Tai, Indian Head, Foot to Athletic and many others
Also manicures, pedicures, waxing and eyebrow shaping
Tip: Don't drink alcohol before you go, and drink plenty of water that's on offer there – you'll literally be sweating out toxins
Thank you – Al Hammam Athens for this wonderful experience.
PIN for later