The Travel Bloggers Greece's second day in Zakynthos saw us visiting a traditional olive oil factory and an amazing private boat tour to the Keri Caves.
**For an idea of what to pack when visiting a Greek island, see my Greek island all round packing list – perfect for any time of the year.**
Aristeon Ecological Olive Press – Zakynthos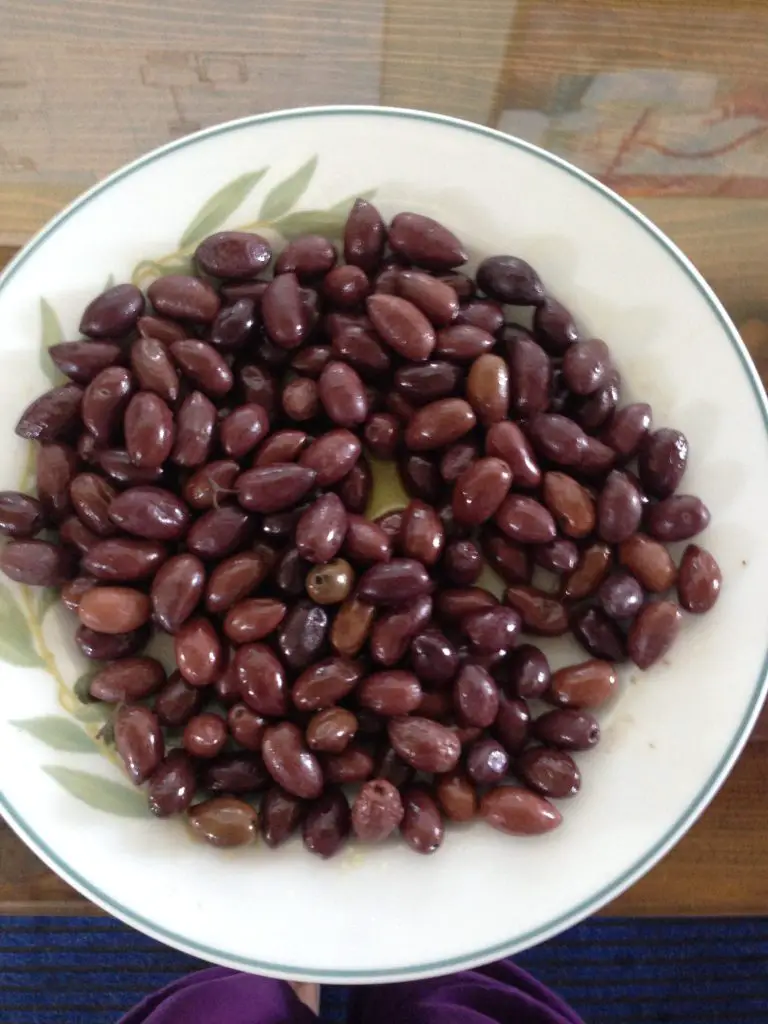 Located near Lithakia Village, this family business started operation in 1850 and the current factory is only four years old. I never thought olives could be so interesting to be honest!  Did you know there are over two million olive trees on Zakynthos and that in the harvest season (October to February), they are gathered from the trees in the 'traditional way' – that means people putting a net on the ground and beating the tree with long wooden sticks, getting the olives to fall in the net!
They're then put into hessian sacks and taken to the factory where they're processed.  Leaves and branches are separated from the  olives and these are mashed for 45 minutes to a fine pulp.  The 'first generation' olive oil is made on the premises (some with lemon and orange mixed in too – it's delicious!) – but I also discovered that the pulp is sent to the Peloponnese can often be used to make 'second pressed olive oil.'  This is not the 'real deal' and is often the cheaper oil you'll see in the supermarkets. Trust me, there is a difference in taste!
Nothing goes to waste
Even the stones are ground and used as heating oil on the island!  Our host at ZanteHotels4U told us that a 140 square metre home can be heated for €7 a day with the ground stones!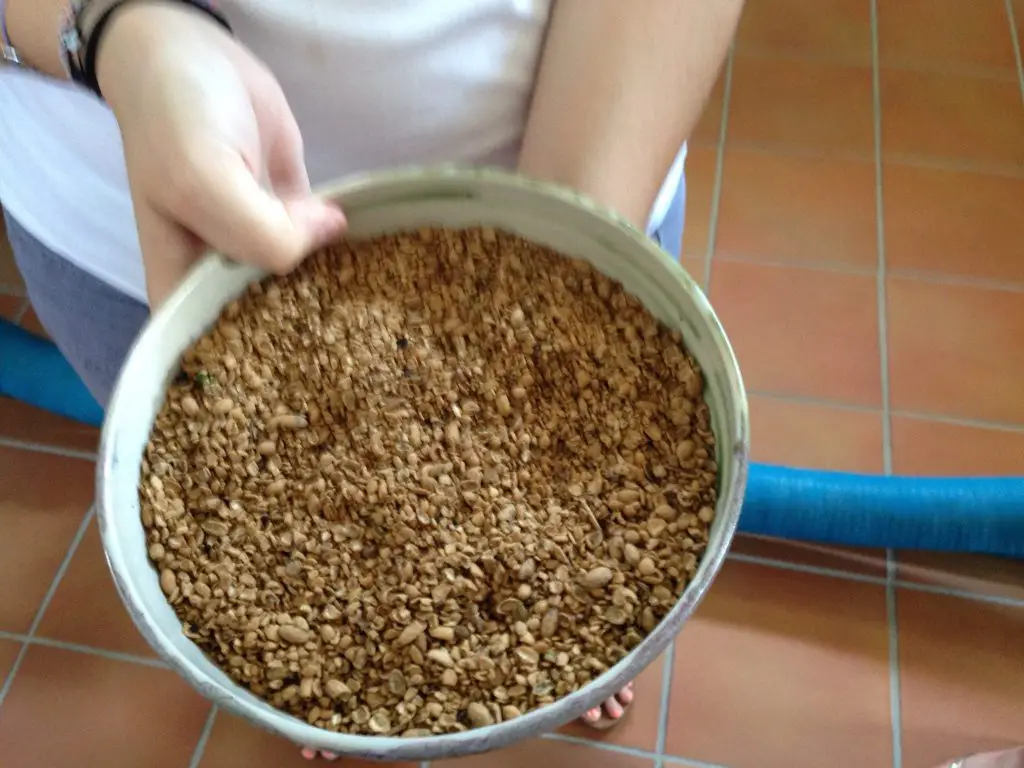 Beaches, Turtles and Caves – Zakynthos
**For your free download for recommended Greek island packing list, click here.**
And then onwards to Oasis Beach, Marathonisi Island (where the famous caretta caretta (turtles) lay their eggs in breeding season) and the Keri Caves.
What lay in store for us travel bloggers? Our very easy on the eye 'Captain' Stamatis showed us around for the afternoon in the mini-speedboat.
First we went caretta-caretta spotting (turtles), and we saw a large one.  To be honest, it upset me somewhat as there were too many other boats around this poor creature who probably felt crowded and scared, but travel blogger My Greece My Travels wrote a very good post about the turtle experience and how to respect them.  Do head over to read it.
We spent some time relaxing on Oasis Beach (secluded, only reached by boat) and as it got busy with yet more boats, Stamatis whisked us away to Marathonisi Island.
A word of warning: Don't spend long in these spots, neither have much shade, especially the island as it's where the turtles lay their eggs and any form of putting an umbrella in the sand could potentially hit and break a buried egg.
And then the highlight of the day: Keri Caves.
WOW! This is amazing!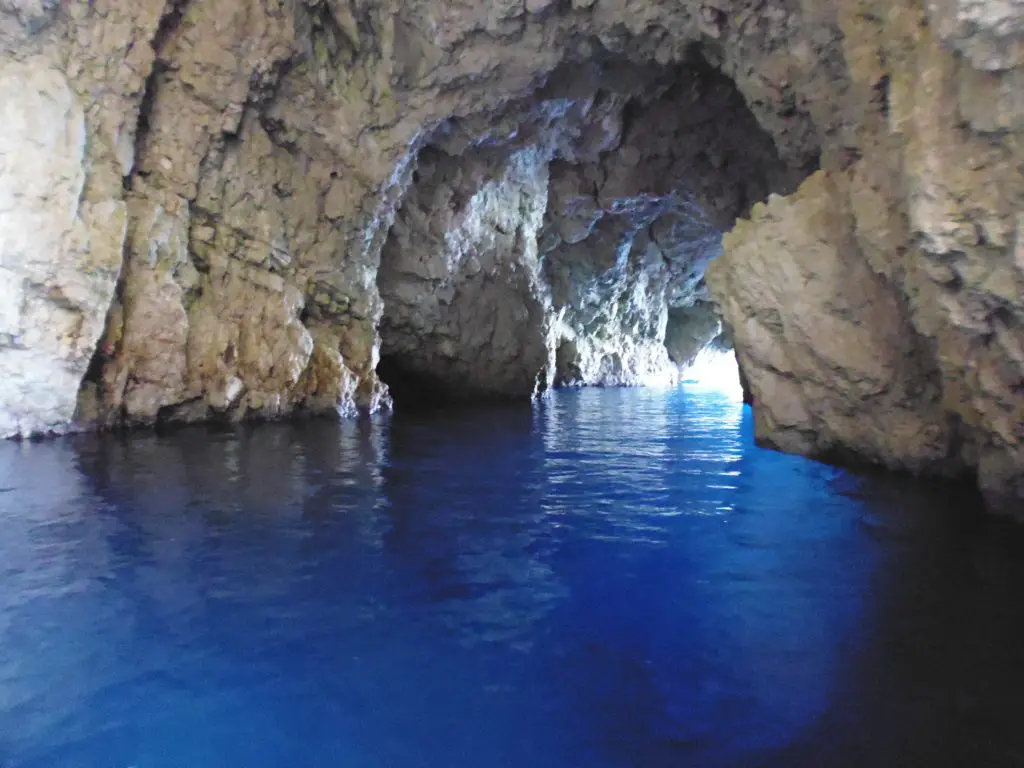 We kept repeating.  And I'm sure Stamatis was chuckling to himself as every time we rounded a corner, there were more
Ohhhh's and Ahhh's!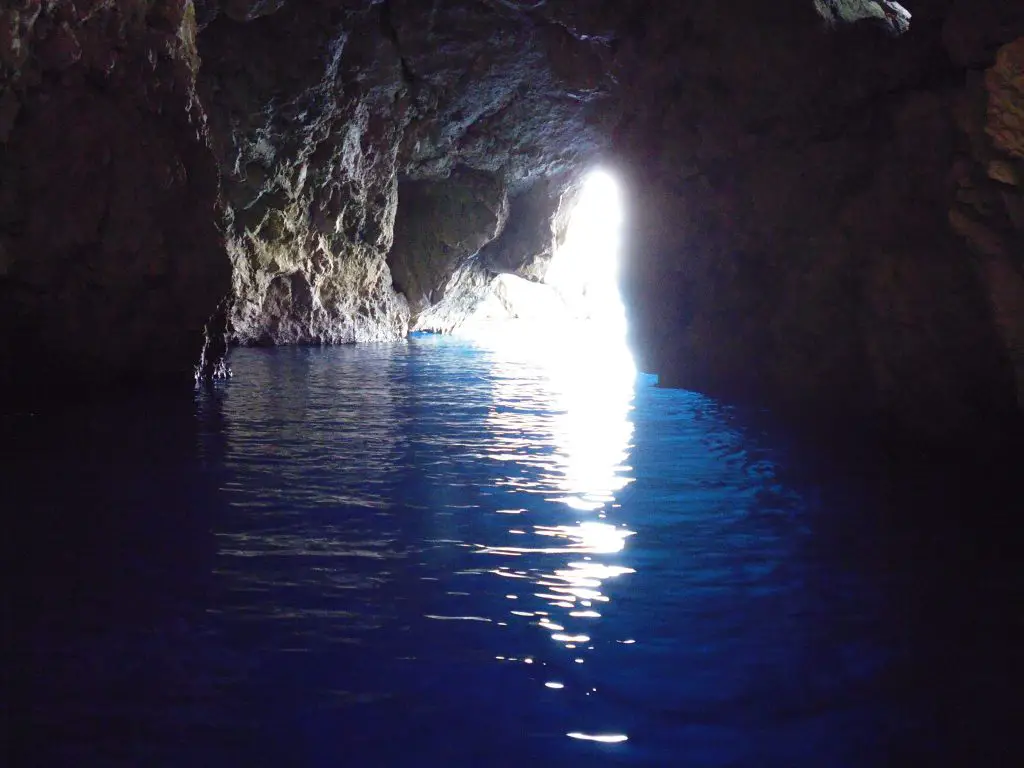 See for yourself: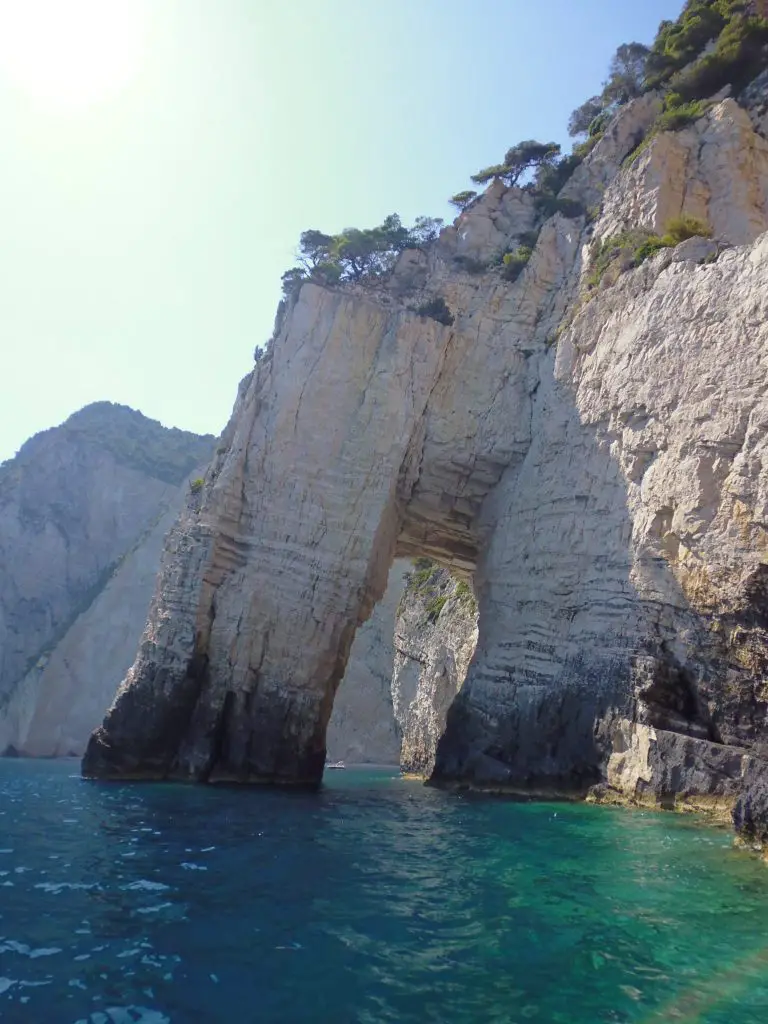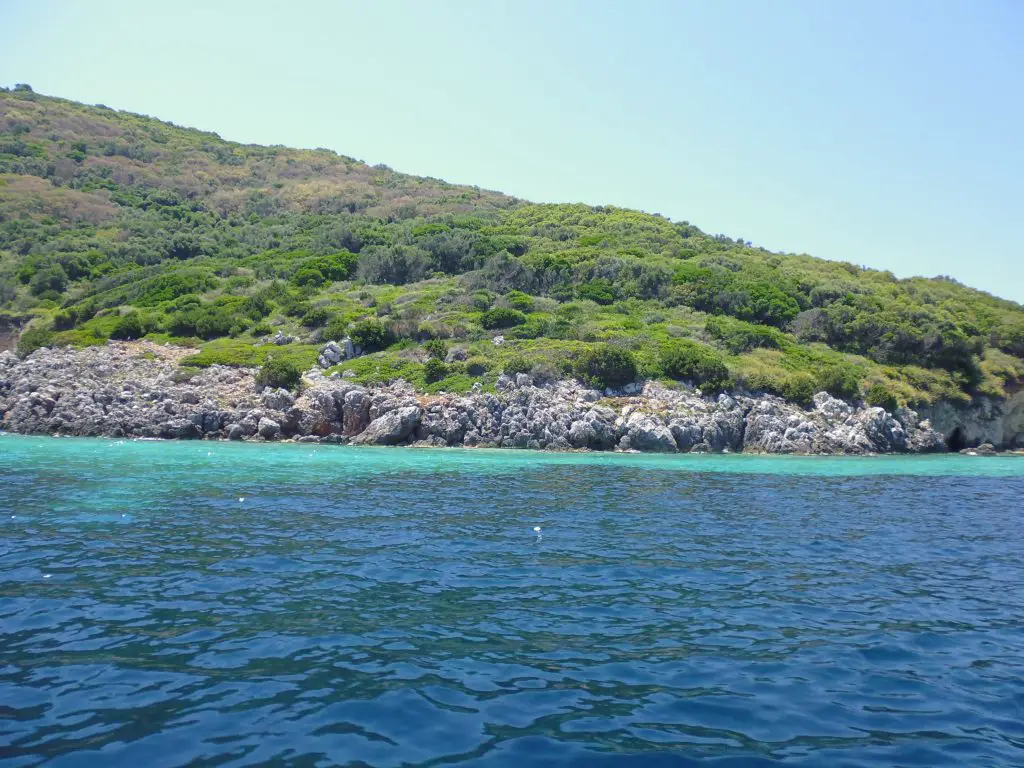 Notes:
Boats can be rented for €150 a day – it's (apparently) not necessary to have a guide with you, they're easy enough to operate (this is what I'm told – I didn't try it myself, and wouldn't want to to be honest.
For an extra €30 you can have someone with you to drive the boat.  Both prices (€150 without driver or €180 with driver) are for 6-7 hours rental.
***A special thanks to Zante Hotels 4 U for hosting us during our stay in Zakynthos. They can organise all tours and accommodation.  Contact them via email: [email protected] or call: 0030 26950 29700 or via their website.  As always, all thoughts and opinions remain my own, despite any complimentary services received.***
PIN for later