Everybody imagines Greece as being a sun and sand destination with Greek islands the only place to head to.  Indeed, I have shared an Insiders Guide to the Greek islands to help you choose. But off season travel in Greece should also not be missed.
There will be some affiliate links in it that mean if you choose to purchase anything, I will receive a small amount of commission.
If you choose to visit Greece at the start of the year, you'll come across a weather phenomenon referred to as Alkyonides.  But what do I mean by Alkyonides days?
Alkyonides Days weather phenomenon – Why visit Greece in the winter
It's thought that Greece has over 250 days a year of sunshine with mild temperatures throughout (but the winters can get a bit chilly).
Every year, about January & February, temperatures can reach up to 20 degrees Celsius.  This phenomenon is often shortened to simply "Alkyonides." Sitting in cafes drinking coffee, people will remark on the high temperatures;  "Ahhhh, Alkyonides" accompanied with a knowing nod.  In fact, sitting having coffee in a cafe is exactly where I first heard this term.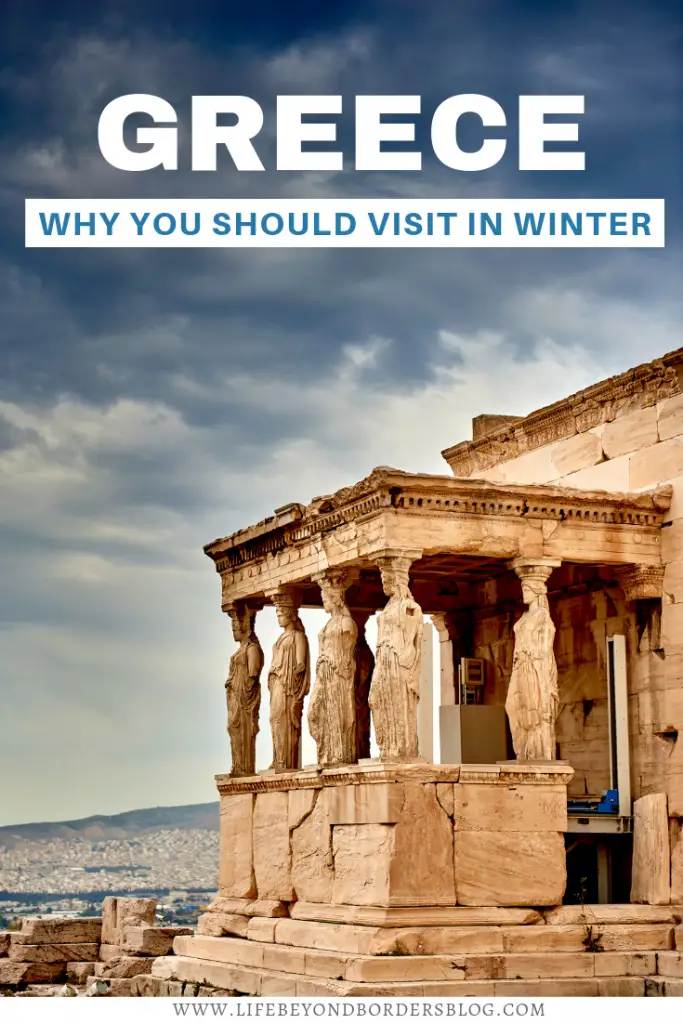 The Mythology of Alykonides
Several myths abound about the phenomenon of the Alkyonides Days, but the most common is the story of Alcyone, the daughter of Aeolus – Greek god of the wind.
Alcyone was the devoted wife of Ceyx, King of the Thessaly region in central Greece. He ruled his kingdom as a fair man and both he and his wife were admired by gods and mortals alike, both for their physical beauty and deep love.
Zeus wasn't happy with this though and decided to punish the couple who he deemed as arrogant – how dare they compare themselves to gods!
He plunged King Ceyx's ship into a storm, and he drowned. Alcyone was so distraught that she threw herself into the sea and also drowned, determined to join her husband in the land of the dead.
In a change of heart, profoundly affected by the tragic fate of the couple and their wonderful love for one another, Zeus transformed the couple into halcyon birds (kingfishers), yet condemned them to give birth in the winter.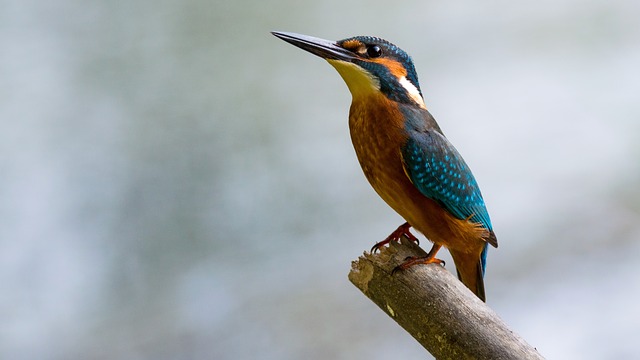 "What's this got to do with unseasonably warm days in February in Greece?" one might ask.   Read on…
Visit Greece in winter – Alkyonides Islands
The waves rushed into the rocks and destroyed Alcyone's nest and eggs, hence Zeus ordered the winds to stop and the sun to shine for fifteen days in the heart of the winter  for Alcyone to safely lay her eggs.
There are some small rocky islands in the Corinthian Gulf, very close to Athens and named after these mythological daughters.  Every year, birds can be seen flocking to these islands, usually a few days before the weather heats up.  The witness of these birds flocking to the Alkyonides Islands usually indicates a spell of warmer weather…the islands are particularly warm.  Could Zeus have created these islands as a safe haven from the original rocks?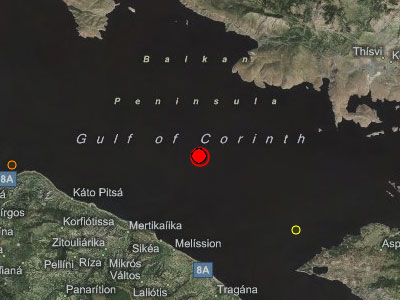 So there you have it.  Even the weather in Greece can stem from mythology – and it's worth visiting Greece in the winter/beginning of any year where, as you've seen, for a certain amount of days and for an interesting reason, the weather can reach 20 degrees Celcius.  This is the myth of the Alkyonides Days in Greece, and why the country is a great off peak destination, weather ise.
Did you know about the Alkyonides Days and islands? Have you experienced winter in Greece in January/February and felt the weather is unseasonably warm?  Global warming? Yes – but it's also nice to think of the myth too.
PIN for later