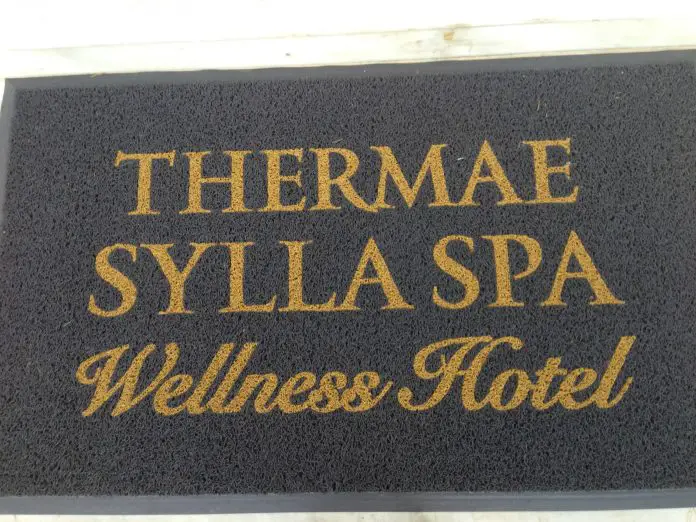 When one thinks of a holiday in Greece, immediately sun and Greek islands spring to mind.  Did you know that Greece is also popular for its thermal springs?  Thermal Tourism was actually the first type of tourism in Greece and has been operating for over 120 years, the Cycladic Island of Kythnos with its thermal springs being popular with the Romans and King Otto.
I'd been to a thermal spa before in Greece – back in 2012 I visited the Greek spa town of Edipsos on the island of Evia to get away for my birthday.  I wrote about it, and my Athenian spa experience of spas, here.  The weekend of 15th January 2016 was the one year anniversary of the creation of Travel Bloggers Greece.  To celebrate this achievement, our founders had organised a 2 night stay / weekend celebration at the Therma Sylla Spa in the same spa town I'd frequented 4 years previously.  What better way to celebrate?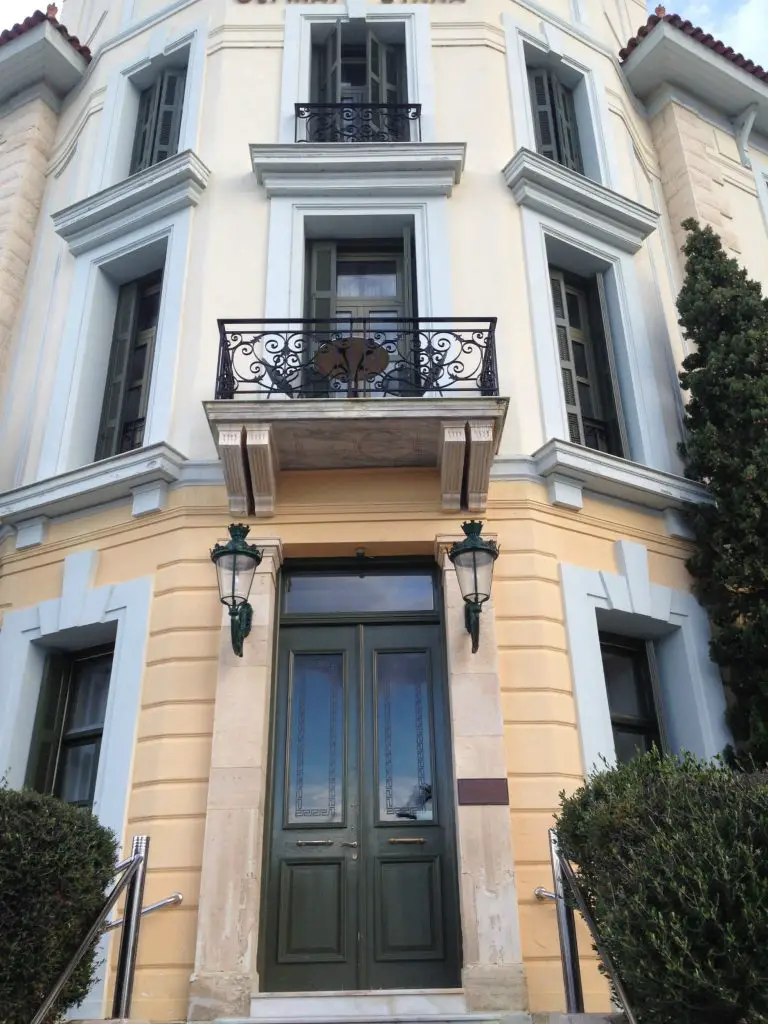 Travelling to Therma Sylla Spa
The spa/hotel is located on the Greek island of Evia.  It's possible to take a public bus – KTEL – from Terminal B, Lission St, Athens (nearest Metro – Kato Patissia on the Green line).  There are three buses a day – 4 on a Friday and more in the summer.  The journey takes about 3 hours total, including a 10 minute stop and 25 minute boat ride from the small port of Arkitsa to Edipsos (where you can actually then collect your luggage and walk along the promenade to the hotel).  The price of the bus ticket one way is €15.30 and the ferry ticket is approx. €3.00.
And – to my surprise, KTEL buses (the Greek long distance buses) now have Wi-fi on board!  Not that it's always great to have one's head buried in their phones or laptops – you'd miss out on the great scenery.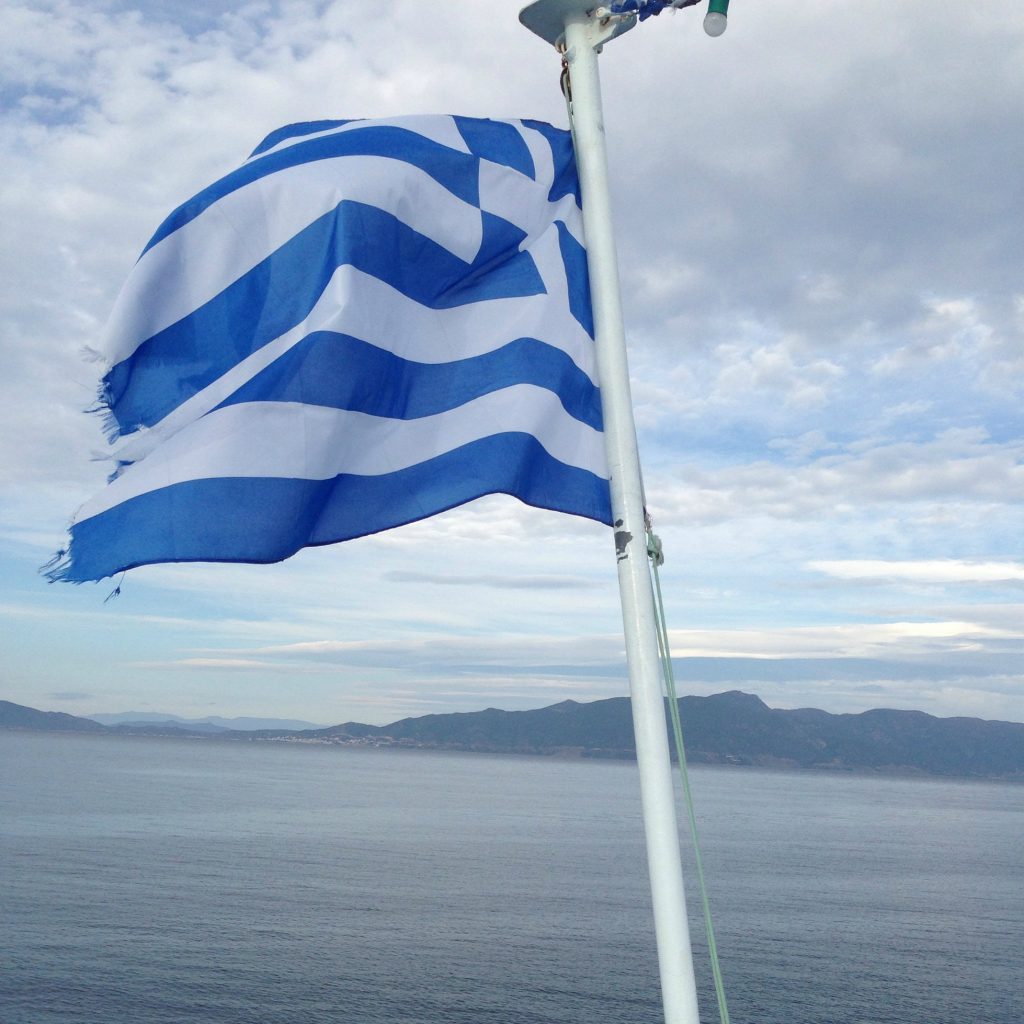 Therma Sylla Spa Hotel
As Voula Karatziou – Anastasopoulou, the Hotel's P.R Manager informed us:
We are a spa with a hotel, not a hotel with a spa attached.
This means the emphasis is on the spa itself and the treatments provided.  Of course, the hotel is of 5* standard. Indeed, both Winston Churchill and Greta Garbo have been honoured guests at the hotel during its time.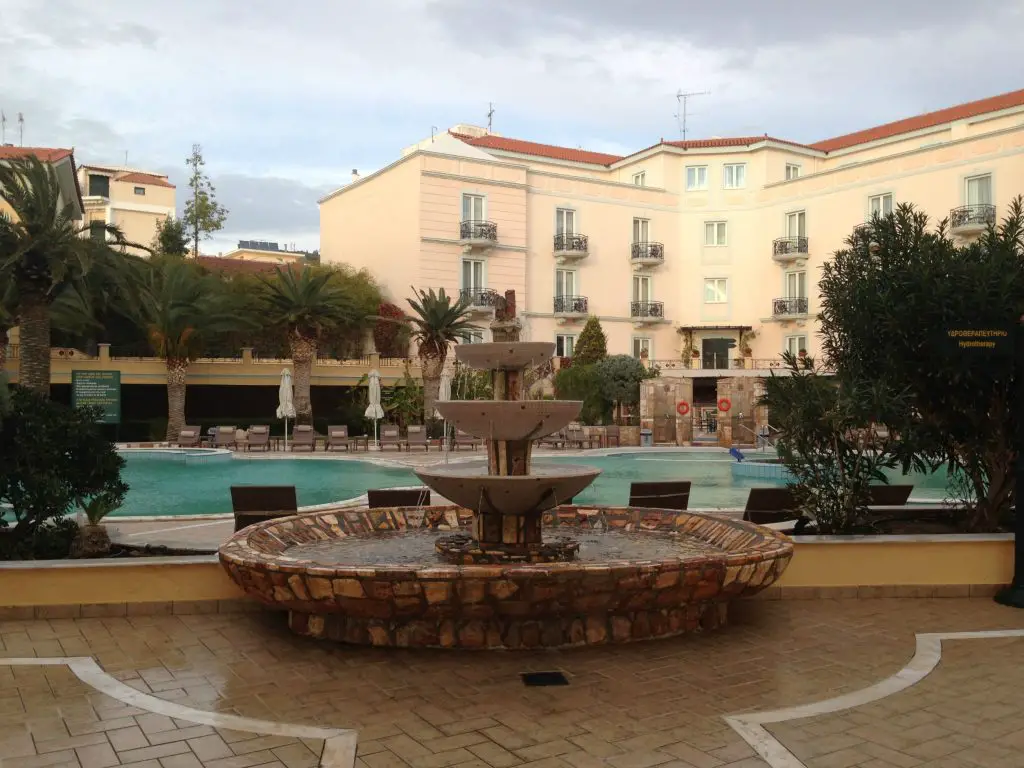 Outdoor pool
The outdoor pool is half thermal, half salt water and retains a year round temperature of 32-34 degrees C. This means that even in the cool autumn and downright cold winter months, you can even swim outside!  It's emptied every night and the pool is cleaned, giving you piece of mind of the cleanliness of the pool.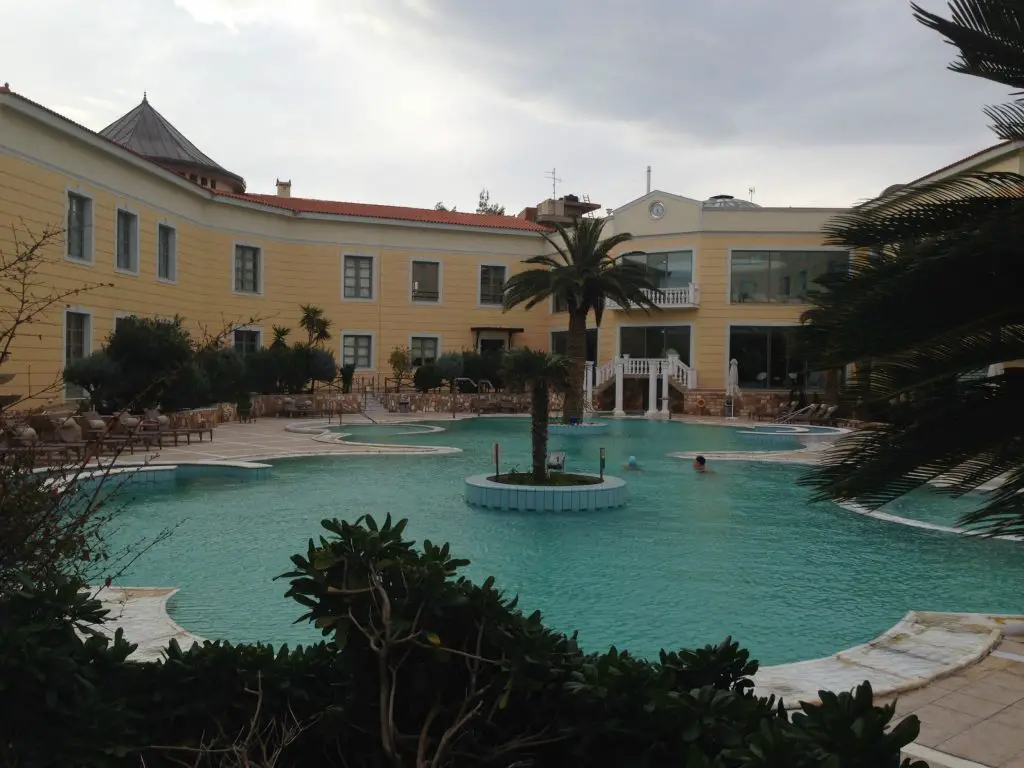 Indoor pool
If the idea of swimming outside in winter doesn't appeal – then head to the indoor pool.  This is 100% thermal water and maintains a year round temperature of 33-34 degrees C.  Children from the age of 15 and above can use it, so if you come with small kids, the outdoor pool is the one to use whilst couples can relax in the knowledge that the indoor pool with be a haven of relaxation and peace.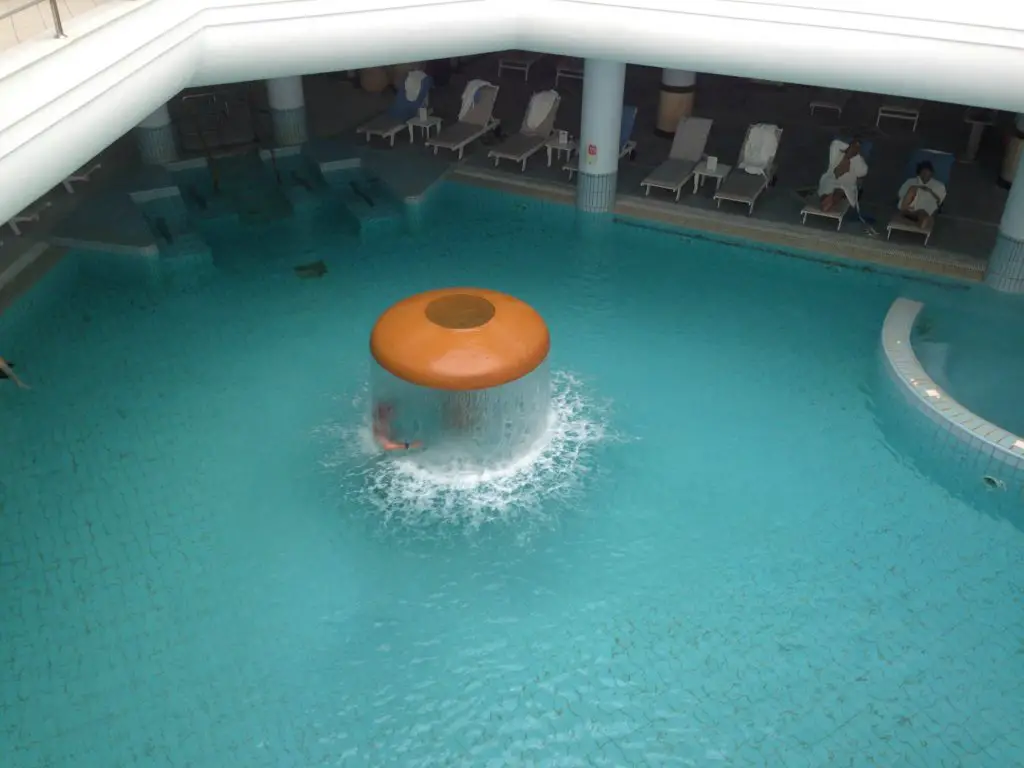 This pool is located within the spa area where a variety of Wellness & Relaxation and Therapeutic treatments are available (separate blog post to follow). The quality of the water found in Edipsos is considered to be the top three in the world! You can imagine how your skin and hair feels after a few days swimming in this pool!
Travel Bloggers Greece Celebrations
As mentioned, we were here to celebrate the one year anniversary of the existence of Travel Bloggers Greece – a group of travel bloggers who blog about Greece and who have come together with the aim to co-ordinate our expertise (SEO? Google Analytics?  Photography? Helping you find your writing voice?) and share ideas. It works well as we are a small team that co-ordinates and co-operates and does not believe in competition.
Our first night we had a delicious welcome meal with the team:
After our meeting the following day where we discussed ideas, swapped tips and evaluated our performance, then the relaxation at the spa started!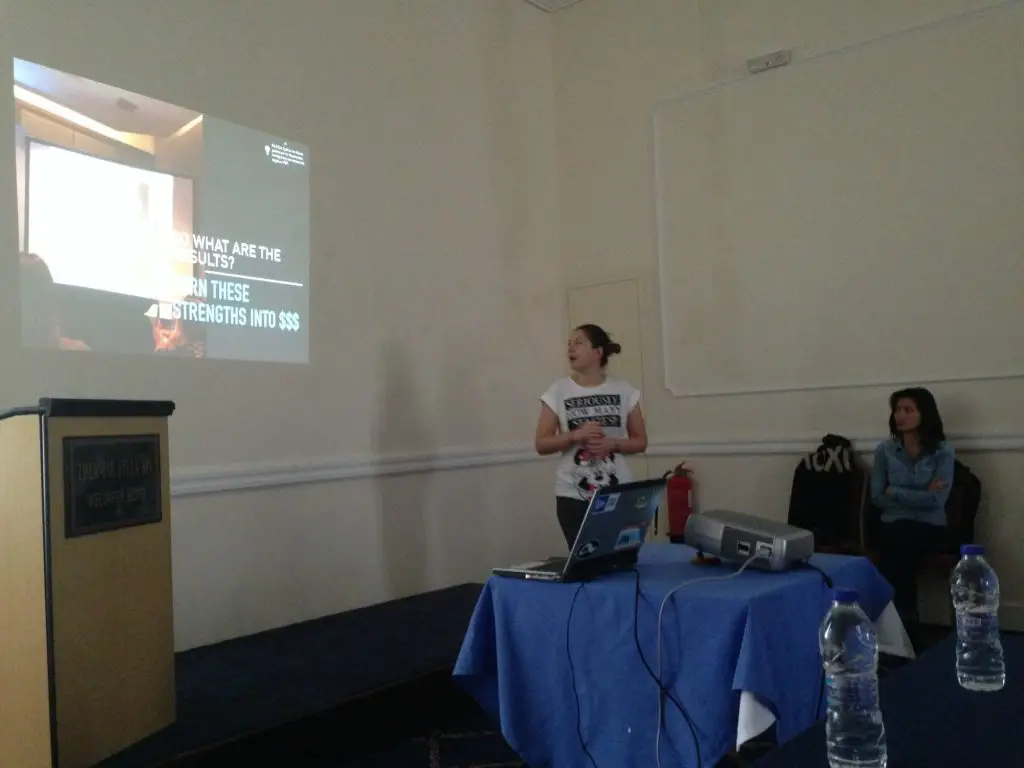 Final celebration meal
On our last evening – we were dressed up to the nines in our finery and the hotel, once again, provided a 5 * dinner with local wines, as well as a celebration cake.
Overall comments
**As always, all thoughts and opinions remain my own, despite any complimentary services received.** Refer to Thermae Sylla Spa Wellness Hotel's website for prices and special offers.
I was surprised to learn that high season for the hotel is in the summer.  This is an ideal place to visit in the winter months and in fact, I would highly recommend it.   Most of the tourists, previously, have been internal, i.e.: Greek tourists.  But the staff speak impeccable English and the ease of reaching  Thermae Sylla Spa either by public transport or car from Athens and the fact it's not far to travel makes this an ideal get away for inbound international tourists.  Couples, particularly, will like it.  What are you waiting for?
**Thanks to Thermae Sylla Spa for hosting and making the weekend memorable for us – and for Travel Bloggers Greece for arranging this experience.**