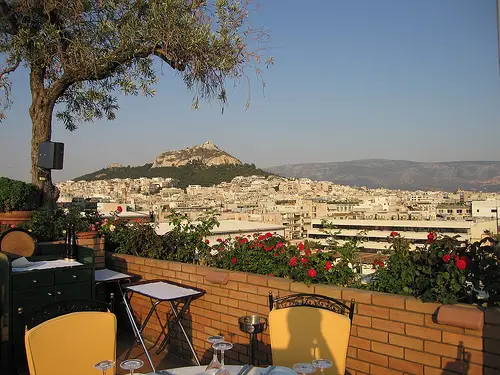 The Olive Garden is located in the Titania Hotel,  a rather ordinary hotel in a not particularly excellent area of Athens, if I'm honest.
However! Don't let its immediate location put you off.  Even though the hotel itself is a stones throw from Omonia Square, which although one of the oldest squares in Athens, these days isn't particularly safe at night…it's also well located for the National Archeological Museum, the Acropolis and Monastiraki.
I was pleased to meet a friend for coffee and a bite to eat at the Olive Garden, I'd never been there before and most coffee shops I frequent aren't normally attached to a hotel.  This made a nice change.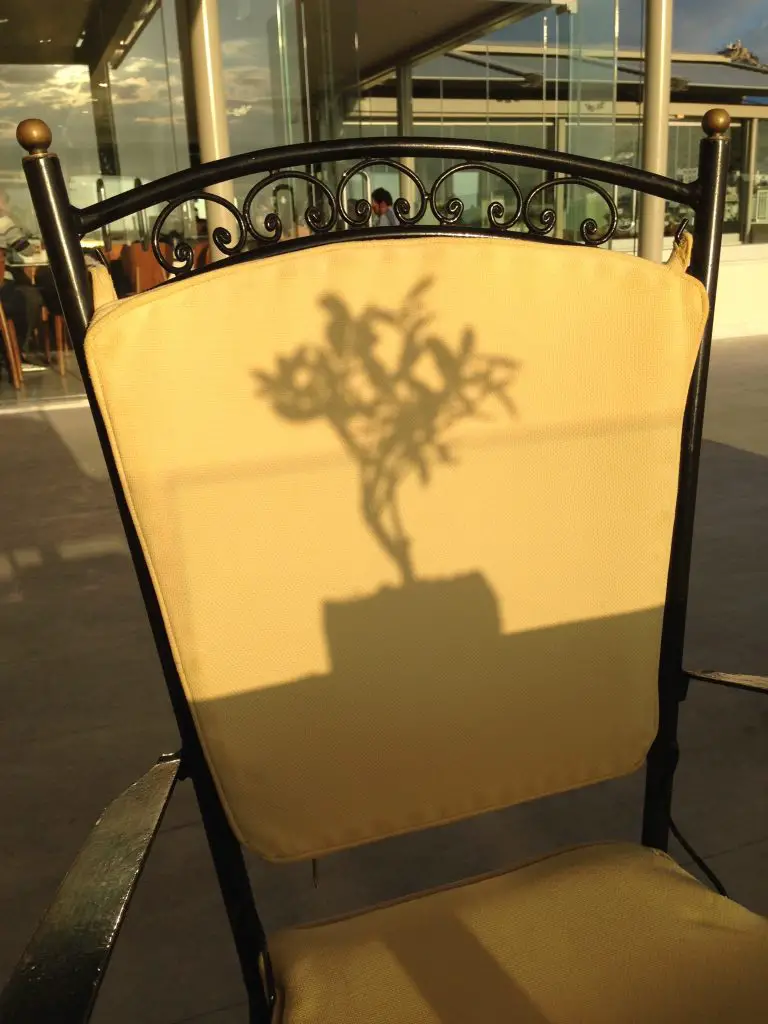 Ambiance
Located on the roof garden, The Olive Garden offers a virtual 360 degree view of Athens: the Acropolis and Mount Lycabettus with the three mountains that keep their eye on the capital visible; Imittos, Pendeli and Parnitha.  You can also see as far as the port of Piraeus.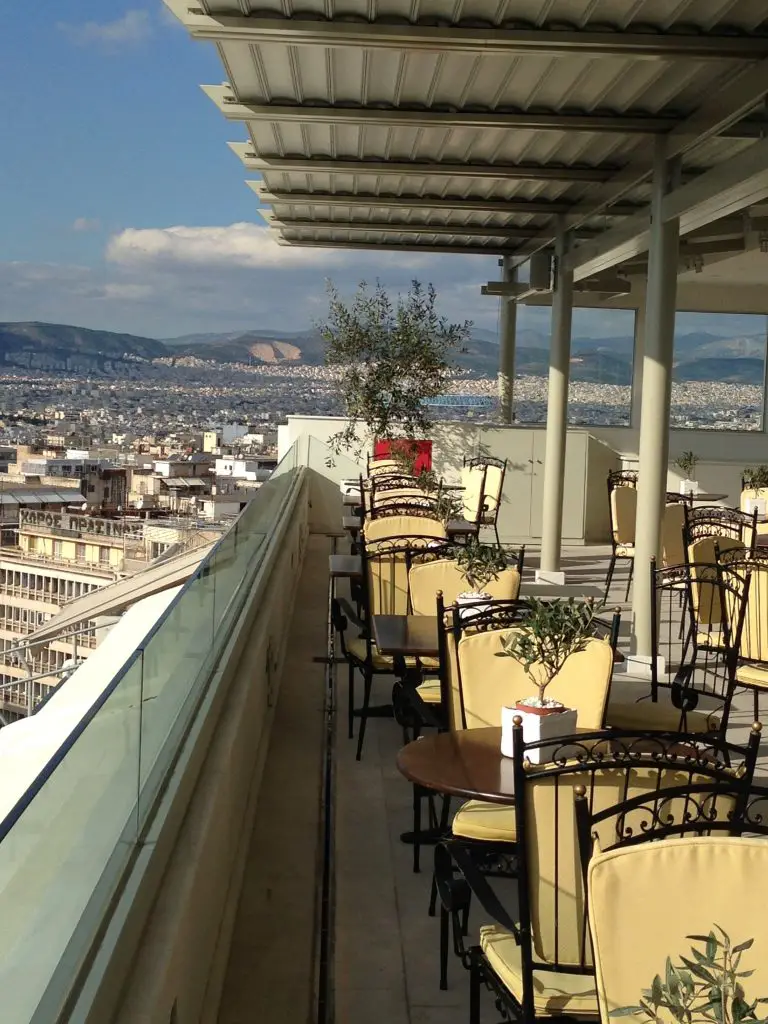 Gastronomy
Their menu is comprehensive: salads, pastas, main meals (a choice of steak, duck, chicken, pork or fish dishes), a small range for children and, of course, desserts.  It's also possible to go and sit and have an unhurried coffee, the famous Greek frappe and not be rushed…soak up the view.  Their menu and elegant environment it's served in has won several awards.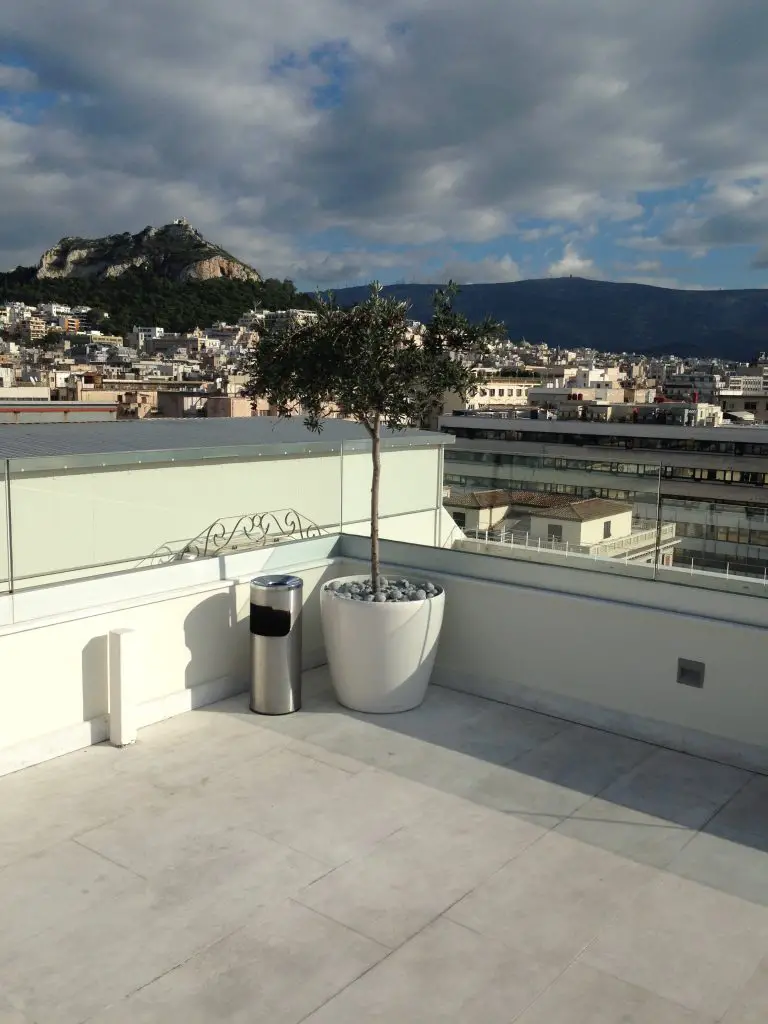 Facts
The Olive Garden can be found at Titania Hotel, Panepistimiou 52 , Athens, 106 78, Greece.
Nearest metro is Panepistimiou (on the Red Line).
Even if you're not staying at the Titania (and to be honest, there are nicer hotels in Athens), do head to the Olive Garden at least for a coffee.  You can stay a while, soaking up the vista.
Featured image Photo by The Eggplant