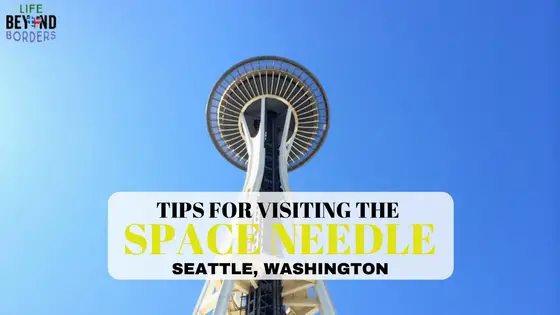 By far Seattle's most famous and recognisable building, at 605 ft The Space Needle is the 6th tallest building in Seattle and is an iconic landmark. Built for the 1962 World's Fair that was held in Seattle, (The World Fair is an annual exhibition that showcase 'achievements of nations'.  Quite what achievements I am unsure…but it can be considered a time for 'cultural exchange' and 'nation branding' – showing off the best of your nation), no trip to the city is complete without a visit to the Space Needle, so obviously I had to visit.  I hopped on a Rapid Ride bus from where I was staying – the local bus service – to the Seattle Centre, and within 40 minutes I was ready for lift off.  Here are some tips for visiting the iconic Space Needle in Seattle.
**Will contain affiliate links which means I get a small amount of commission if you choose to book anything by clicking on the links – at no cost to you**
Tips for visiting the Space Needle, Seattle: Tickets and prices
I seriously recommend you buy your tickets online in advance and either print out a copy of it beforehand (it will have a barcode) or if you've an iPhone or Android, just have the barcode read as you go through.  It saves you waiting in line to buy a ticket, (and the lines are long).  You can book which time you wish to go in increments of half an hour.  The Observation Deck is open from 08:00 – 00:00
I booked mine for 14:30 (2:30pm).  Youths (aged 4-12yrs) have ticket prices starting at $11.00, Regulars (aged 13-64yrs) have ticket prices starting at $18.00 and Seniors (aged 65+) start at $16.00.  The price depends on the time of day you wish to go.  As I wanted to go at 14:30 (2:30pm), the price of my ticket was $24.00 – obviously it was a popular time of the day, but I didn't mind.
The Space Needle in Seattle – Lift off!
I hopped off the bus and strolled through the Seattle Centre.  It's a huge park with various activities going on, especially as was the school holiday. For example, as I made my way over to the Needle I encountered a group of kids having a guitar lesson with a teacher.
As I'd pre-booked my tickets, I went straight to the queue for my 'lift off' time and joined the others waiting.  At the designated time, we were ushered into one of the three lifts around the structure.  Note: The lifts (elevators) are outside of the building and have windows, so you get to see everything!  Stand at the back if you're a little afraid.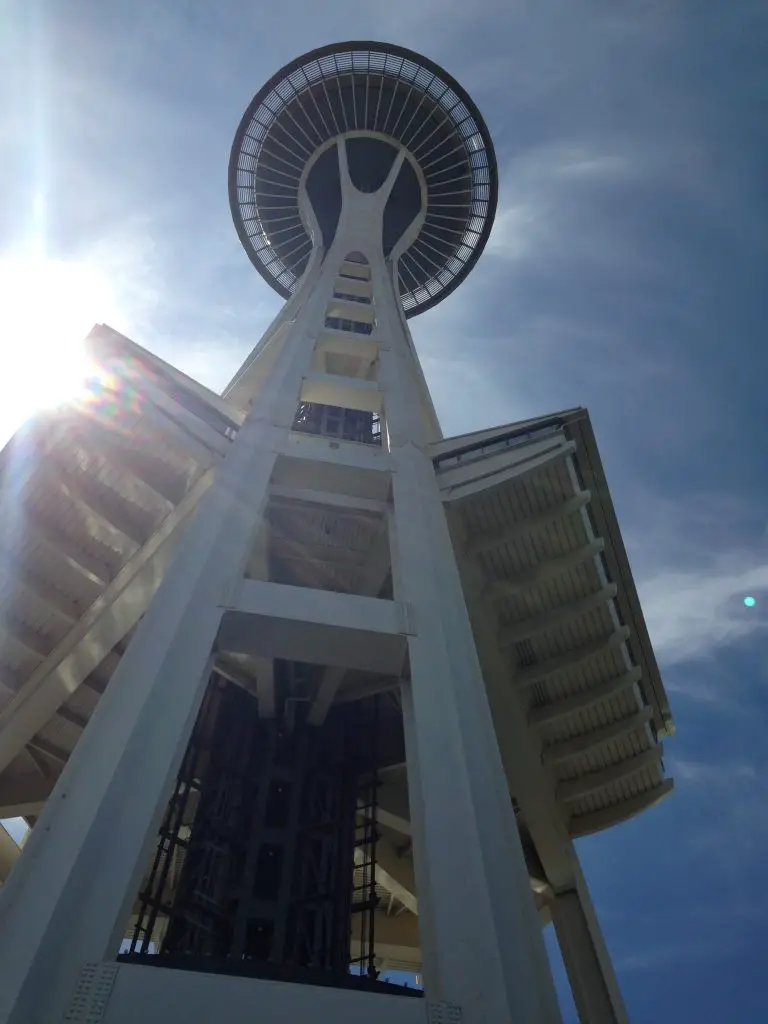 The elevator travels at 10 miles per hour and it takes 41 seconds to shoot up to the Observation Deck located at 520 feet. There is a cafe at the top and you're allowed as much time as you like to wander around and take in the sites of Seattle, Mount Rainer and beyond – including the Puget Sound.
Looking for places to stay on your Seattle visit? Take a look at a range of hotels.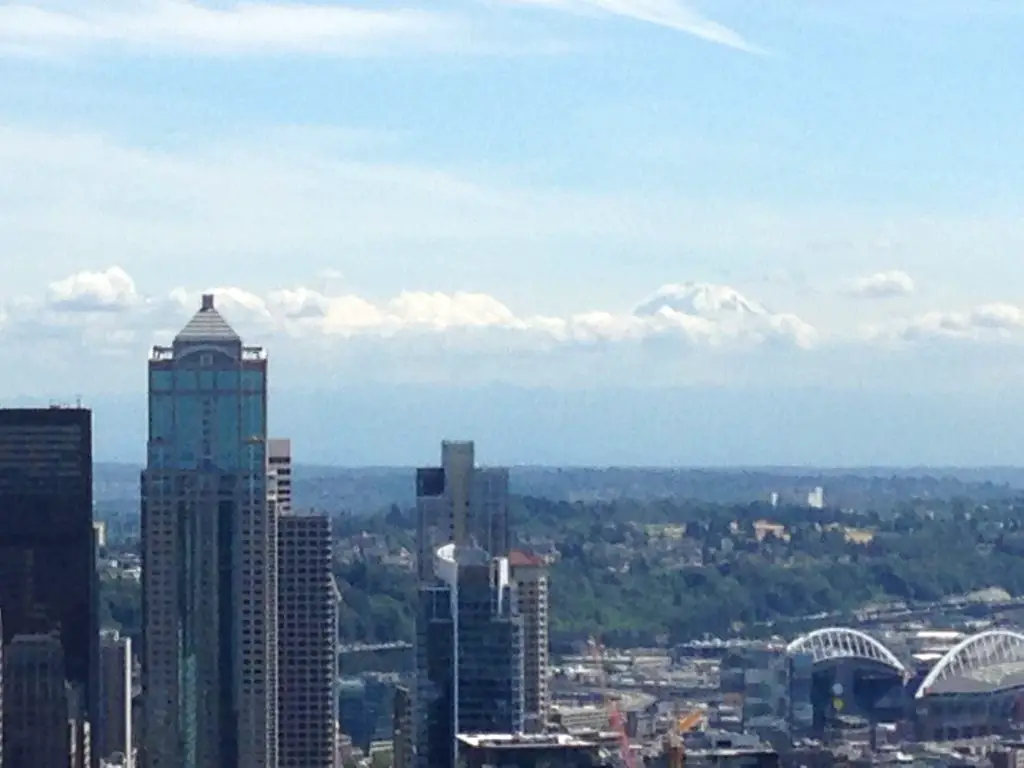 Spectacular is not a word to do it justice.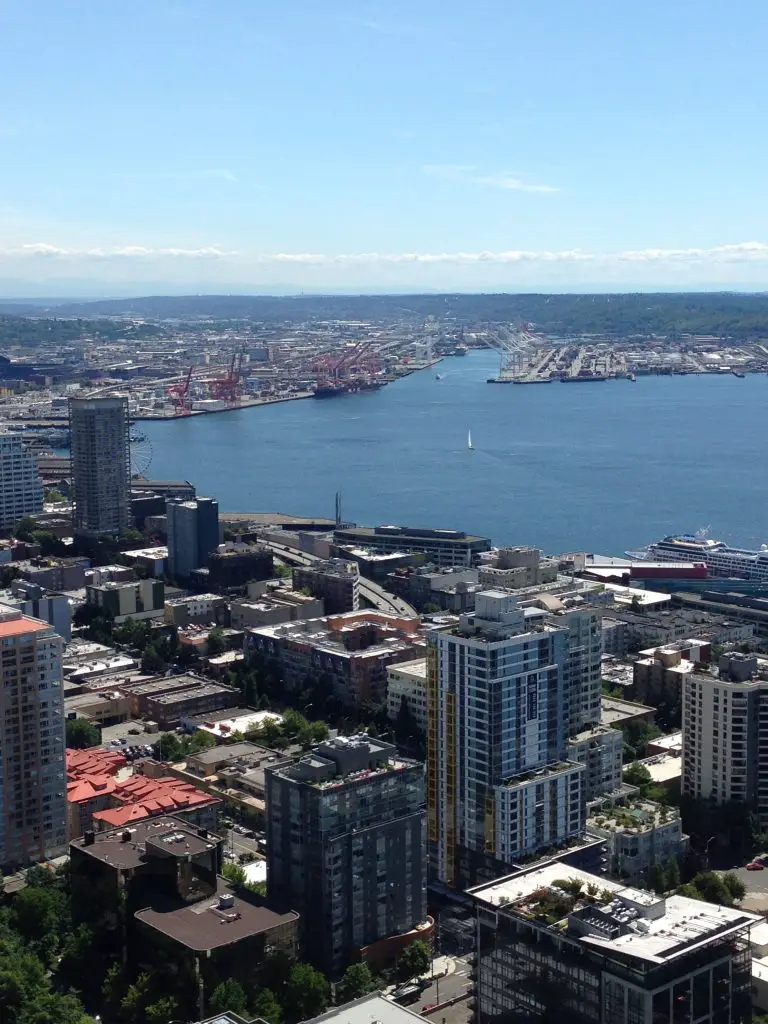 Tips for visiting the Space Needle, Seattle: Observation Deck
I spent about 45 minutes up there – taking many photos and just sitting, admiring the views.  The outside walkway around the deck is concreted, but it's only been like that for about 20 years.  Before, it was just a metal grating,  which sounds scary – I think they concreted it because people thought it was clever to drop coins through it – which obviously is not so clever if a coin is dropping from 520 ft to someone below.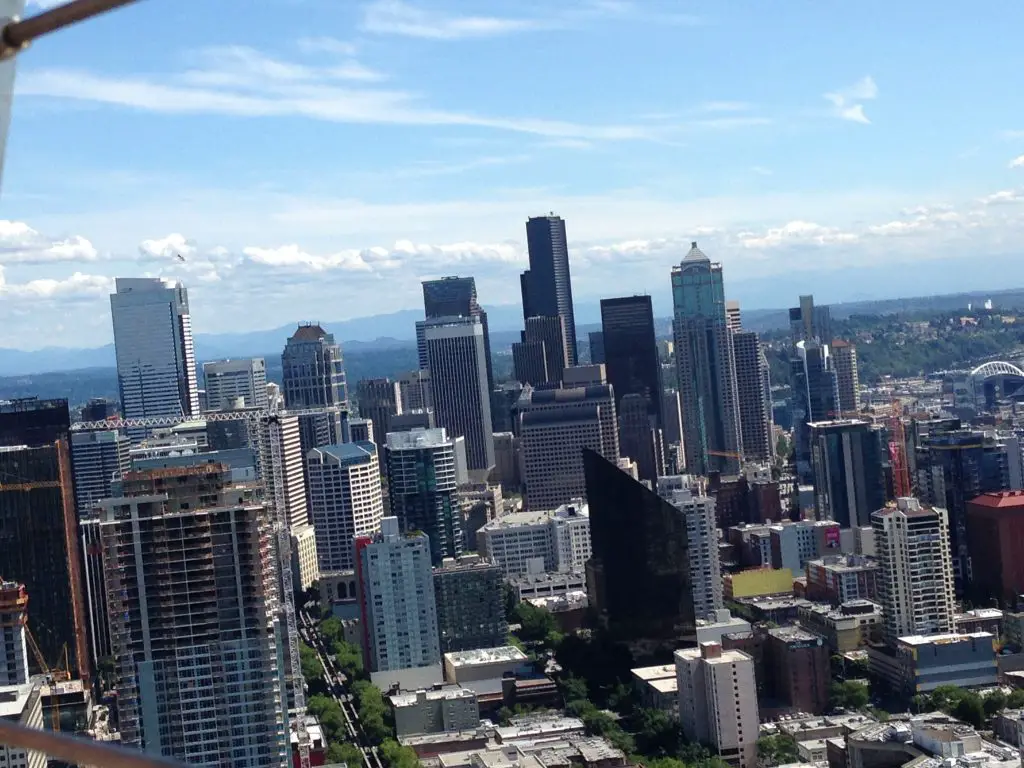 There wasn't much of a queue to come back down in the lifts – and cleverly you exit at the gift shop.  Yes, I couldn't resist buying a Space Needle sweatshirt.
Fun Facts you'll find out when you visit the Space Needle in Seattle
It only took 7 months to build (April – December 1961)
Over 20,000 people use the lifts/elevators daily to go to the Observation Deck
The Sky City Restaurant (at 500ft) rotates
On windy days, the lifts/elevators slow down to 5mph
It can withstand winds of up to 200mph
Final thought on visiting the Space Needle – Seattle
When I travel, I usually like to try to steer clear of typical tourist attractions, but feel this is not one to be missed…be sure you don't too.
PIN for later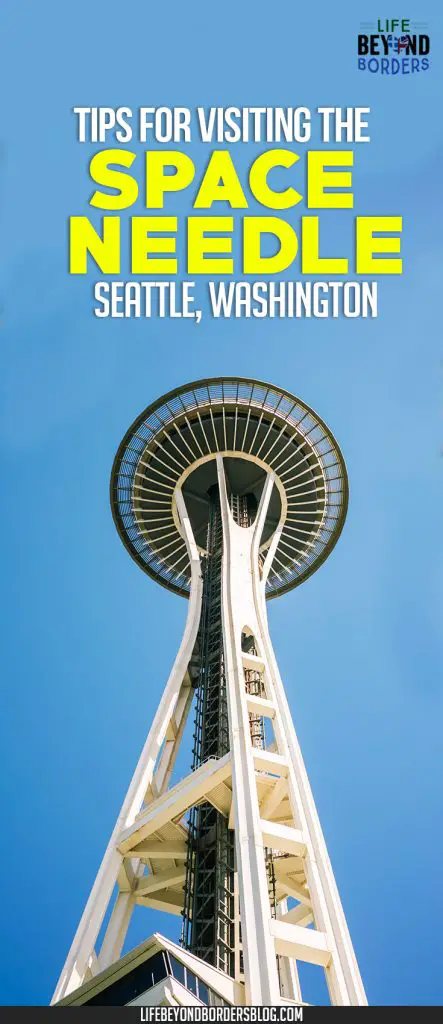 Header image © Pixabay