When I visited Seattle I decided to fly with Icelandair as their flight had a very convenient stop over package in Iceland.  Let's have a look at my Icelandair review and see if they're worth using a Transatlantic flight route.
This post will have affiliate links throughout, meaning if you choose to buy anything, I will receive a small amount of commission at no extra cost to you
Icelandair Review – from Europe to the U.S.
I chose to fly from London via Reykjavik to Seattle on Icelandair not only because they were the cheapest (less than £1000 for a return ticket including stopover in high season), but also because the route was actually quicker, and I also had a chance to stretch my legs during the 2.5 hr transit.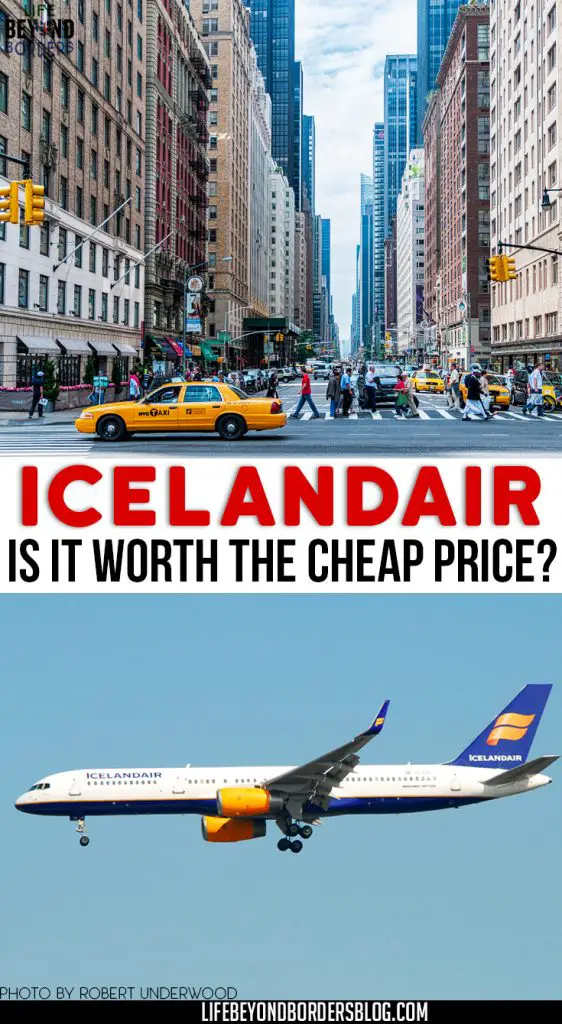 Icelandair Review – Crew were a fan of Girl Gone Greek
Many of you will know I've written my debut novel Girl Gone Greek – now an award-winning script too (it's been receiving really good reviews on Amazon – head on over and buy if you haven't done so yet).  This Icelandair cabin crew member on the LGW to Reykjavik flight, despite being busy, took an interest in the novel and was happy to pose for a photo…my book's going international!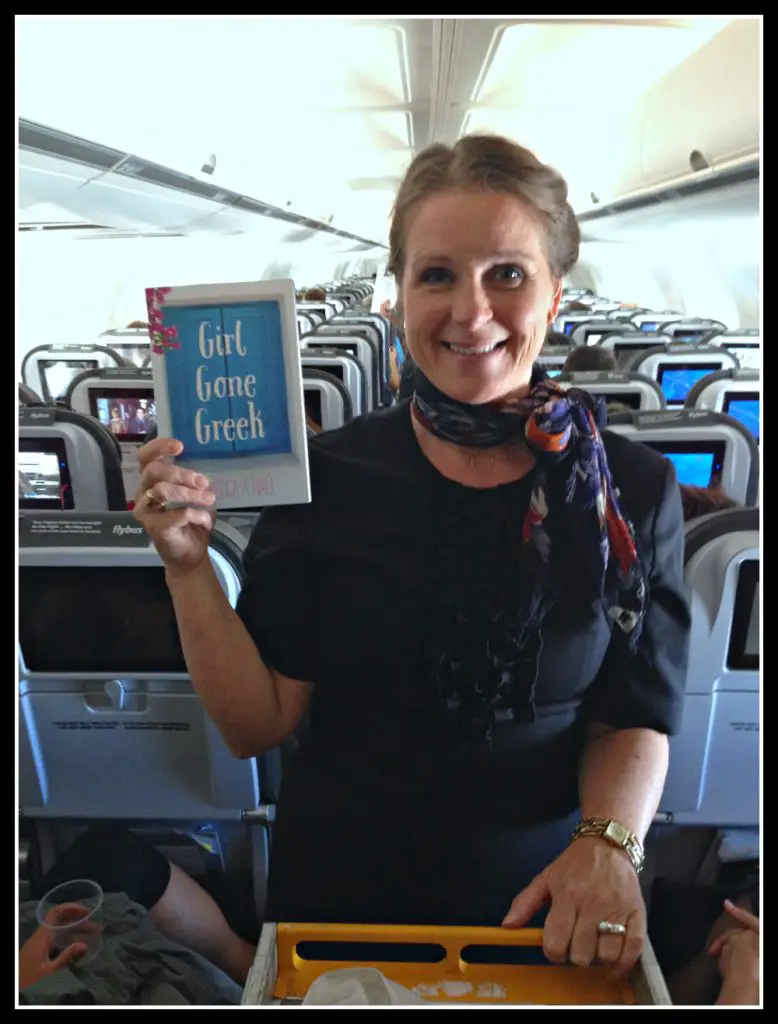 Icelandair review – The flight
From London to Reykjavik the flight was only three hours; just as you're starting to get bored, the plane touches down in a pretty chilly and grey Iceland.  The two hour connection gave me enough time to get some food and stretch my legs. On Icelandair, all food must be paid for – even on long haul flights.  I noted many people took their own food on the short leg.  This was allowed, or at least not frowned upon. And then it was time to board my Reykjavik – Seattle flight.



Icelandair route – some interesting nerdy bits
At only seven hours, this is a relatively short flight to go to the U.S. west coast.  Here comes the mathematical bit:  It's short because as we're travelling from Iceland – already far north, the aircraft goes over the Great Circle route, and you don't need to be a mathematical genius to know that the nearer the top of a circle one travels, the less distance it is (when it comes to maths, I am no genius so please excuse my crudity at the explanation).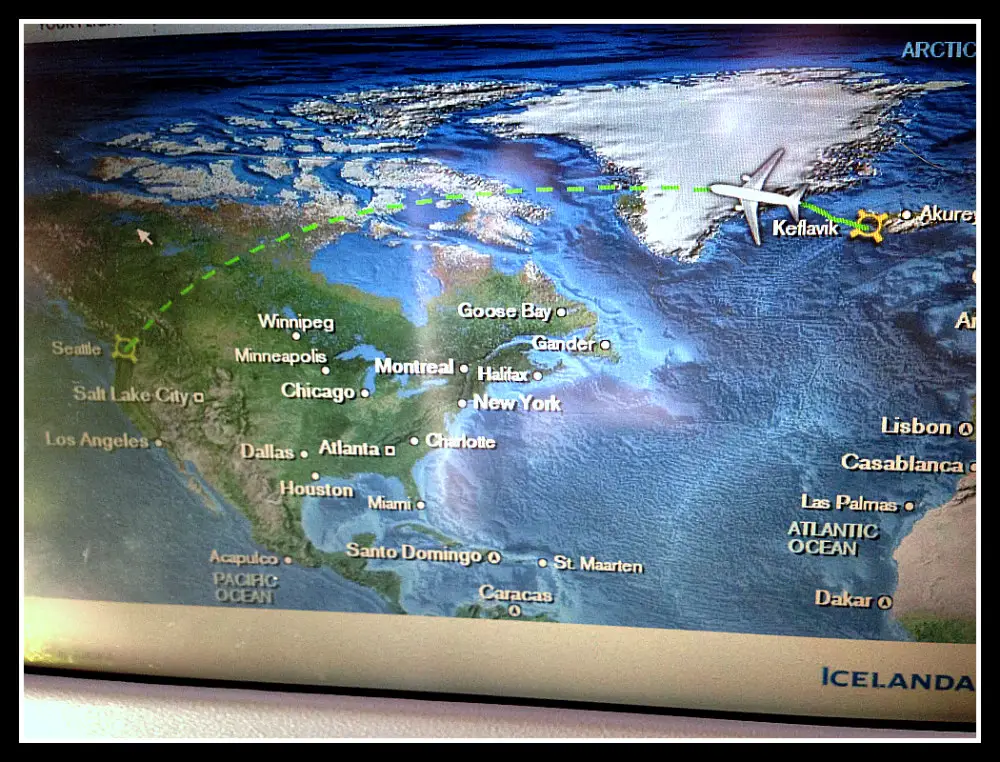 It meant we travelled over Greenland and as you can see, got some pretty spectacular pictures.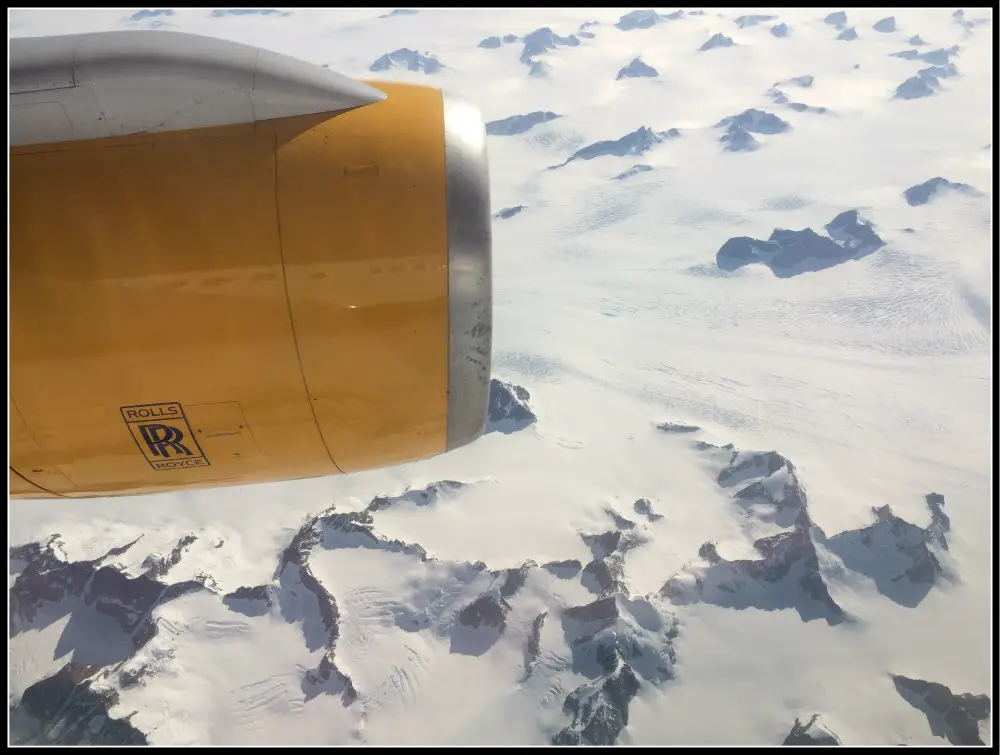 Icelandair review: Films on board
Another thing to add: they have a great range of films and TV programmes, both on their long and short haul.  I was particularly happy because I got to view the second in the films of "The Hunger Games" – that whiled away a couple of hours.
Icelandair Review – food on board and cost
I relented in the end and purchased a Thai green curry for ISK 1950 (Icelandic Krona – equates to €13 or £9.52).  I know, I know – it's quite expensive for what it is, but a long flight makes you hungry, it didn't taste too bad and they get away with charging you less of the airline ticket (but yes, make it up in charging economy passengers for food).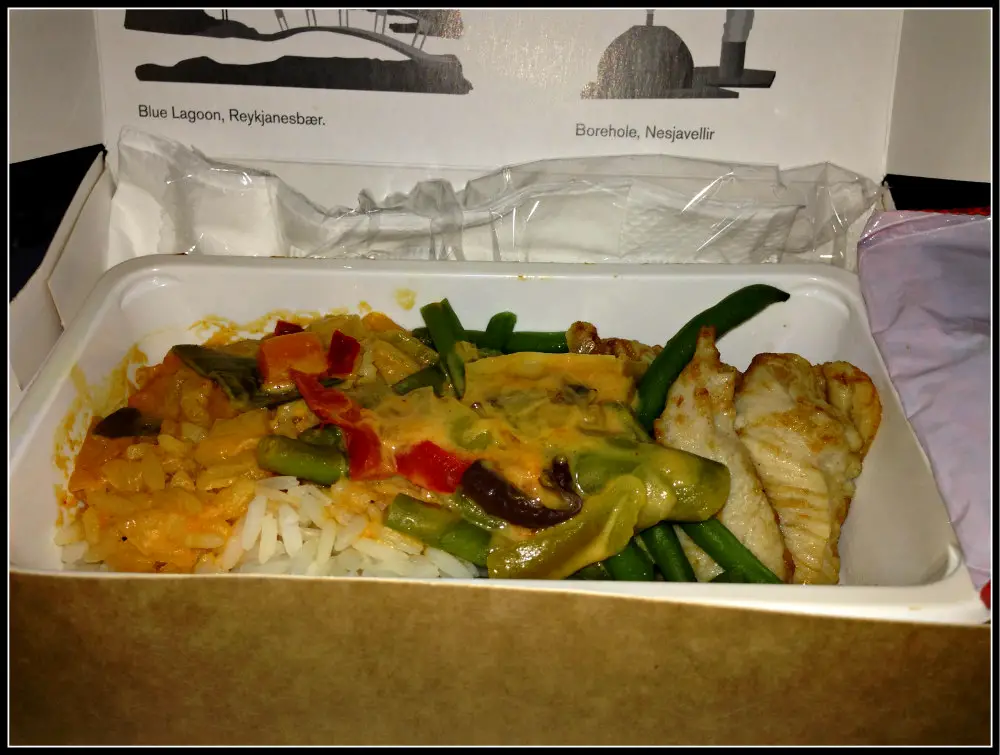 Icelandair Review: Upgrade bid
Icelandair is one of the airlines that may contact you, if there's room in the cabin, to bid for an upgrade either to their Premium Economy (no charges for meals there), or Business class (definitely no charges there either).
They will email you if there's room and offer you the opportunity to bid.  You can choose how much you want to pay and there's a little strength indicator that let's you know the likelihood of you getting upgraded based on how much you've said you're willing to pay.  I indicated my bid for the KEF-SEA flight, but alas it wasn't accepted.  I was told 24 hours in advance so had plenty of notice, therefore just checked in as normal.
It's possible to check-in online with Icelandair, except if you originate from Madrid for some reason.
Icelandair review – flying budget to the USA – Conclusion
Since my trip in 2015, airlines such as Norwegian and WOW – Icelandair's rival in Reykjavik – have upped their game and are offering some fantastic deals. Having never flown on these airlines, I can't compare.  I do know, however, from reading other reviews about WOW, for example – there are some things that need to be considered before buying tickets on them, namely the dreaded 'added extras', as with most cheap airlines. Icelandair spells any added extras out very very clearly and does offer a tiered system ie: only hand baggage fares or whether meals are included in the cost of a flight or not. They also offer the opportunity to break your journey to or from Iceland for no extra cost.  I took advantage of this on the way back – come and explore the viking country of Iceland with me.
Issues with Icelandair
My only issue I had with booking with Icelandair is that they did not accept debit cards, only credit cards.  I had one, but I found this very strange.  Even after calling their local office to me (London), they said their system was 'not set up' for debit cards.  Lucky I had a credit card then. Have you flown Icelandair – or even (now defunct) WOW or Norwegian to/from the States to Europe? What's your experience been? Share in the Comments.
PIN for later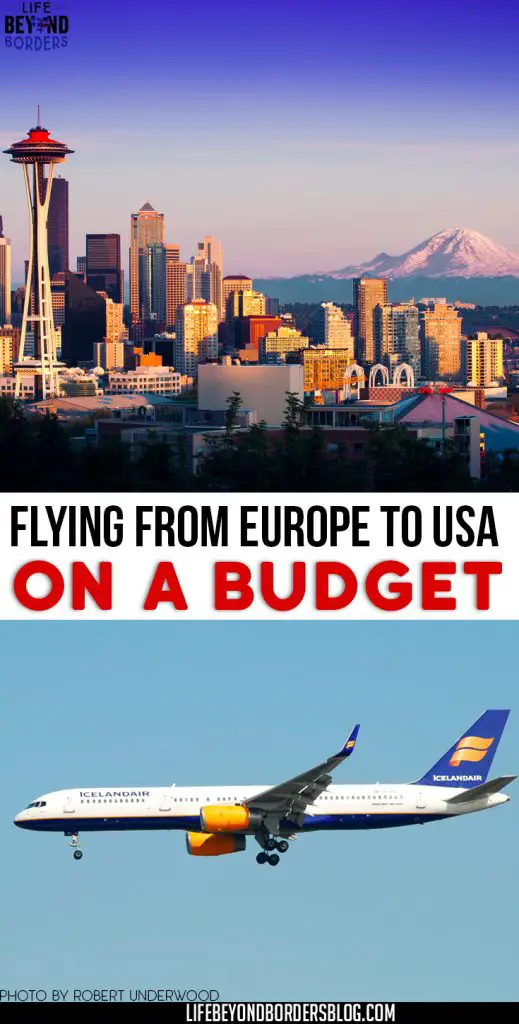 Header image © Robert Underwood