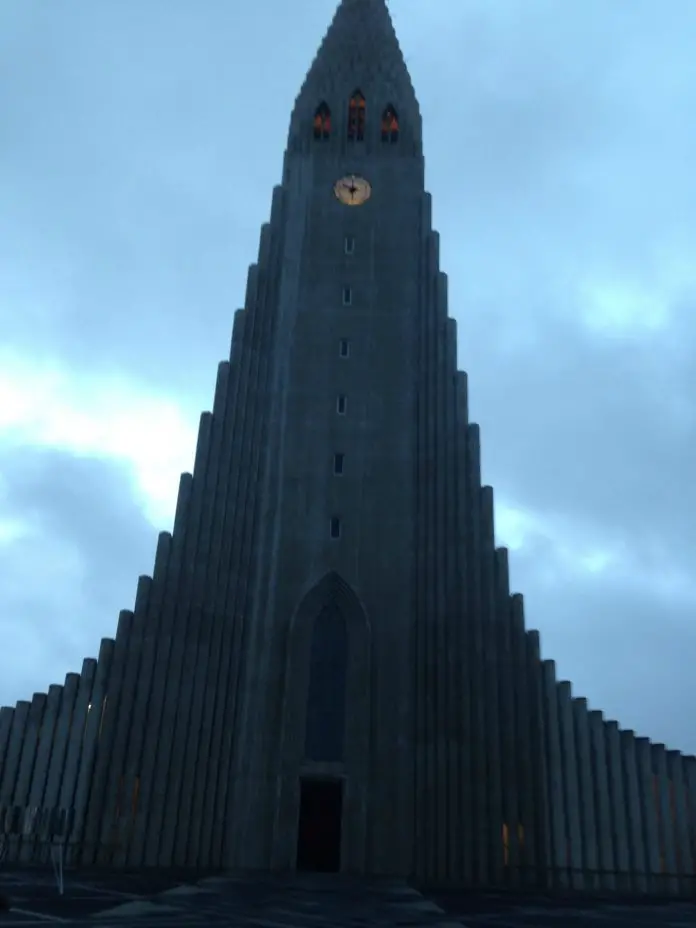 Northern lights, hardy ponies, hot springs, glaciers and active volcanoes all experienced under 24 hour daylight (or 24 hour darkness, depending on the time of year you visit), that's the Viking country of Iceland for you.
Tours in Iceland
There are many outdoor excursions in Iceland you can undertake.  They range from glacier hiking, scuba diving in Þingvallavatn, the largest natural lake in Iceland and located exactly where the U.S. and European continental ridges meet, to horse-riding along the sands of Húsey in the east of the country—past reindeer grazing and seals lazing under the midnight sun.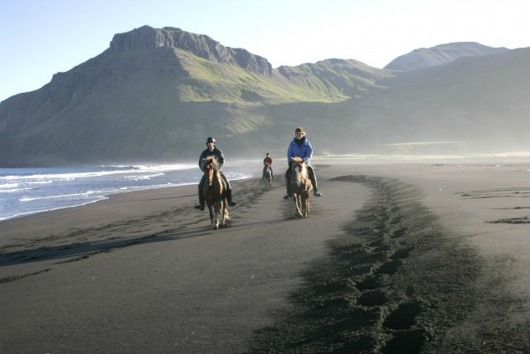 How about visiting the dark sands of Reynisfjara Beach, approx. 180km southeast of the capital—Reykjavik—offering the visitor an atmospheric, almost creepy encounter of titanic rocks looming over you. Legend has it that they're the petrified remains of trolls who stayed outside too long and the sunlight caught them. And let's not forget the various bird and whale-watching tours. In fact, I'll have to make a journey back one day to be sure to experience more excursions in Iceland.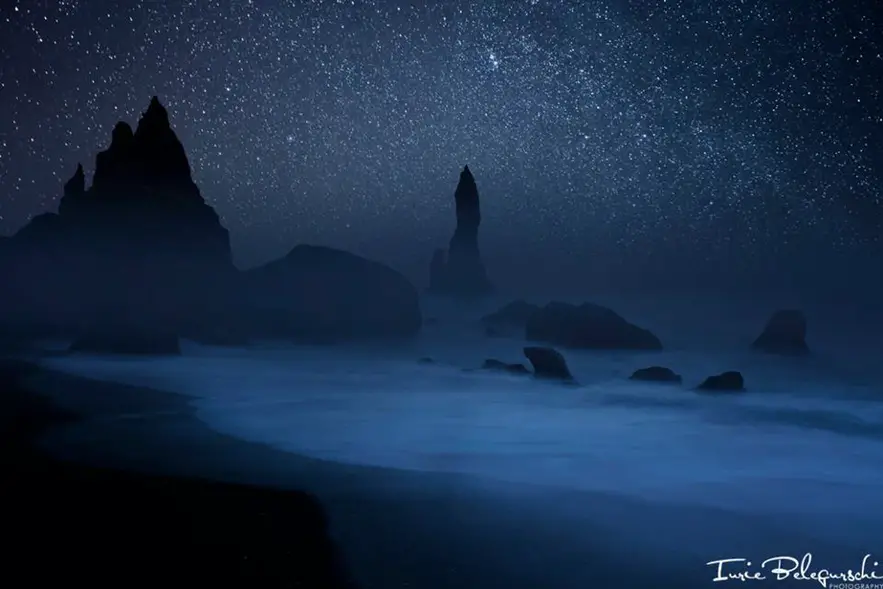 Reykjavik
The world's northernmost capital city offers the visitor various things to do such as the famous landmark that is the Lutheran church of Hallgrimskirkja. Located on top of Skolavorduhaed hill—one of the main shopping thoroughfares, if you choose to climb to the top of the church you'll be rewarded with a bird's eye view of the city and beyond.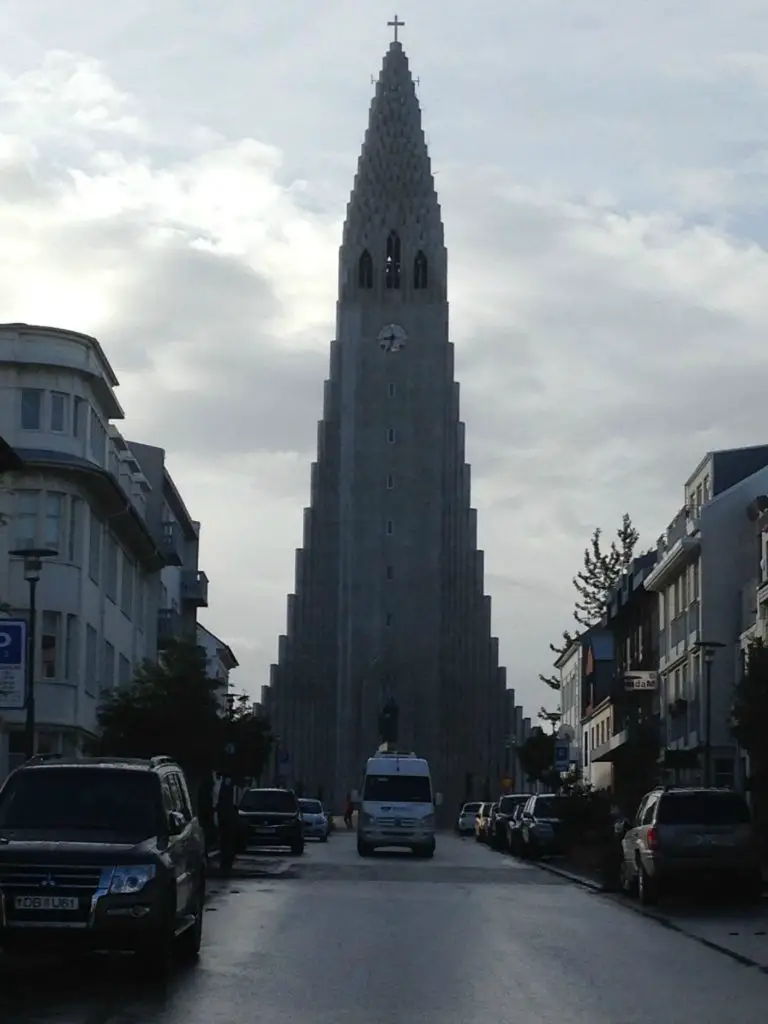 If you're looking to buy authentic goods, at the weekend flea market—located in the harbour area—you can buy hand knitted woolen jumpers, something of a must should you visit this northernmost European country during the winter months.
When I visited this majestic country in 2015 on a short stopover from the U.S., something of a more artistic nature caught my eye; the street art that adorns the walls in Reykjavik.
Street art in Reykjavik
I like to try to find alternative tours when I visit cities around the globe, alas my stop in Iceland was too short that I didn't have time. What little time I did have didn't stop me from wandering the streets to explore and discover my own street art.   The lion is a particularly interesting one for me because it came at a time when there was the (rightly so) huge outcry about the hunting and killing of Cecil the Lion. I wondered if this mural had anything to do with it.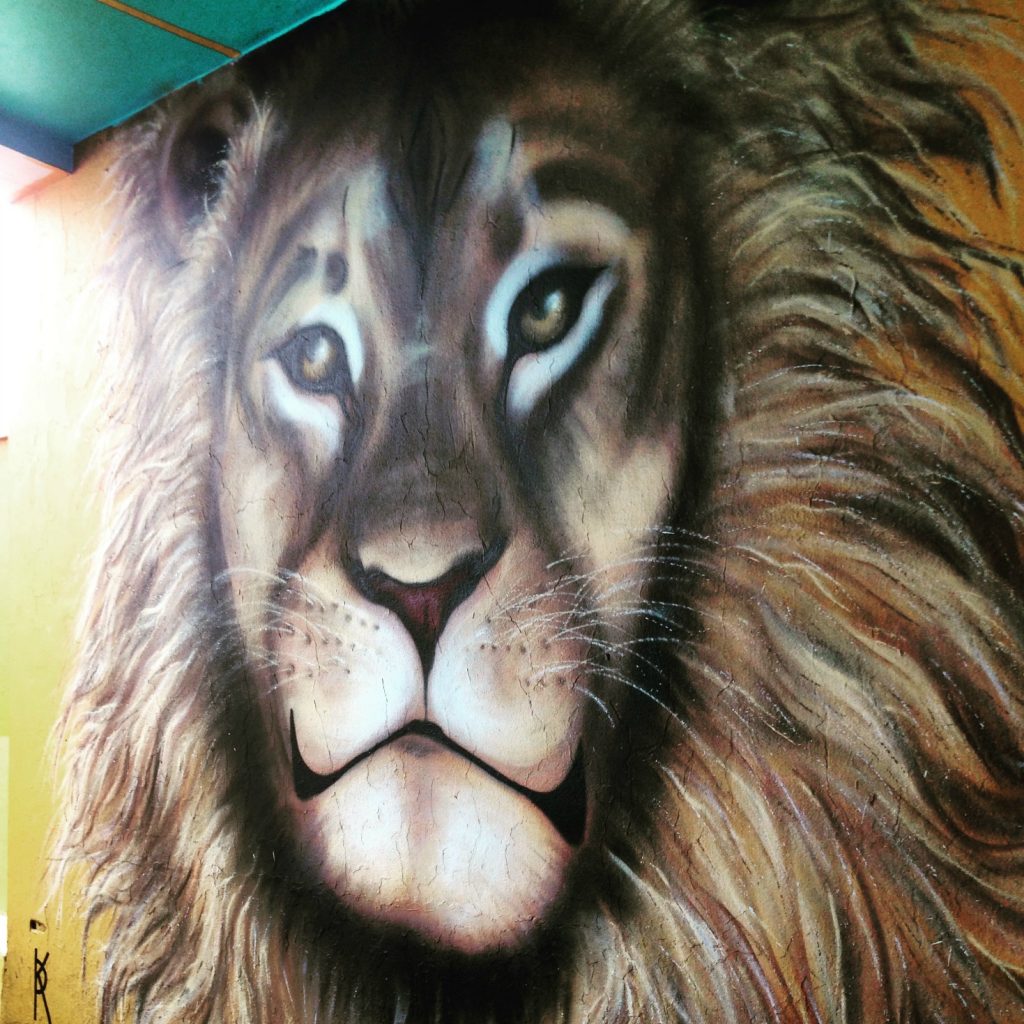 Strictly speaking, graffiti of any form on any public property such as public buildings, benches and lampposts is considered vandalism and is a punishable offence. However, street art is legal, with the consent of the owner of the building, whether that be public or private.
Much of the street art is commissioned by organizations. In the autumn of 2015, for example, the Iceland Airwaves music festival saw international musicians collaborate with Urban Nation, the Berlin museum for urban contemporary art, to bring even more murals designed by local and international artists.
As with anywhere, a lot of 'street art' can also actually be quite ugly. Reykjavik Street Art Tours offer 1.5 to 2 hour tours around this city's ever burgeoning scene.   On a tour such as this, you'll be able to make your mind up for yourself if you think anything's worthy of the label 'street art.'
Alternative Icelandic food
Fish
Being an island stuck right out in the mid-Atlantic, naturally Iceland is popular for its seafood. You can expect to see items such as dried cod or haddock—almost a 'fish jerky' or (extremely!) salted cod, cod tongues (Gellus)—the fleshy triangular muscle above and under the tongue which, apparently, can either be served in a more appealing way as a gratin (with a cheesy sauce), or, the more adventurous of you might want to try it just boiled.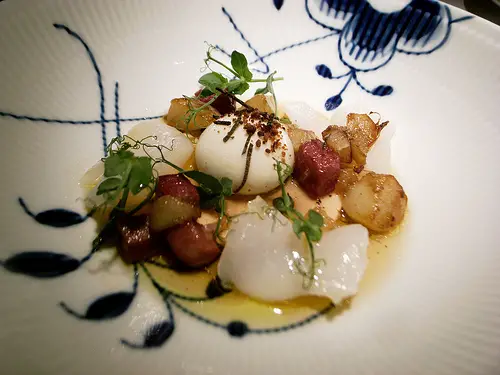 You'll notice popularity in cod dishes. If your culinary taste buds want to be stretched, you have the option of trying shark, whale blubber, fish stomach (almost like the Scottish haggis as it's stuffed with liver and sometimes rye) and fishballs.
If you're somewhat squeamish and an animal lover, steer clear of minke whalemeat. As the Minke whale is not considered an endangered species, it is eaten—either raw or cooked. Apparently it's a red meat and tastes similar to beef. I personally don't think I'll be trying that, purely on principle!
Meat
If you're a meat lover, you're in for a treat in Iceland too, for it's not just fish that they specialize in. There are oddities such as Sheep's Head. It tastes exactly like mutton (because, being from a sheep, that it what it is in essence), however in Iceland, the presentation somewhat throws people off trying it—literally a whole head; tongue, eyes, etc. still in tact. It's a specialty, hence can be bought at any supermarket in the frozen food section, or pre-cooked in some groceries.   Apparently, the most delicious part is the cheek and tongue.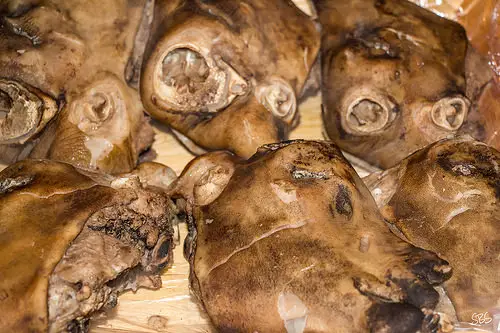 Having never tied it, I can't comment. I was one of those people put off seeing a whole head of an animal in front of me!
Or how about Sour Ram's Testicles?   Not so much a common meat nowadays, in the past Iceland used to be a relatively poor country, so people would make use of all the animal, including eating all of it. It was preserved in order to keep for longer, hence the 'sour' part.
Read more about alternative Icelandic cuisine.
---
Have I tempted you to visit Iceland, what with its dramatic scenery, excursions, cuisine and basically, a country far removed from any you'll ever visit.
Have you visited Iceland?   Do leave your comments.