Penang in Malaysia could be the answer to your quest for an affordable mini-break from Kuala Lumpur. If you book two to three weeks in advance you can get a relatively cheap flight and, once there, a world of sightseeing and beach-life awaits.
**This post is a guest post and contains sponsored links**
There's a lot of choice when it comes to accommodation, with both luxury and economy hotels available alongside numerous hip backpackers' hostels in historic Georgetown. The Batu Ferringhi area, for example, is dotted with upmarket options and is close to the sea. Here, then, is a mini-guide for things to do in Penang, Malaysia.
Things to do in Penang: Getting Around
Although Malaysian cabs are cheaper than those in Singapore, why waste money when there's the Rapid bus system to use? It will take you to most of the major tourist areas and is cheap, leaving you to save your cash for meals out or excursions. If you're feeling adventurous, you could rent a bicycle, which is a popular way of getting around the area.
Things to do in Penang: Planning Your Trip
If you're looking for tourist information there are three centres in Penang, one in Lebuh Pantai and one in Lebuh Light. These handy information points can provide you with brochures and advice on where to go, as well as letting you know about current festivals and events taking place in Penang, during the duration of your stay.
Things to do in Penang: Historical Attractions
Penang is a fascinating melting pot of Eastern and Western cultures and you'll see this reflected in the various sights of its capital, Old Georgetown. This UNESCO World Cultural Heritage site offers glimpses of its colonial past and is dotted with Chinese shop lots, clan houses and old mansions. There are numerous temples to explore, including the Kek Lok Si Temple, which is over 100 years old and features a seven-tiered pagoda, while being set in amongst stunning landscaped gardens. The Cheong Fatt Tze Mansion, a fine example of 18th and 19th century Chinese architecture, is another 'must see'.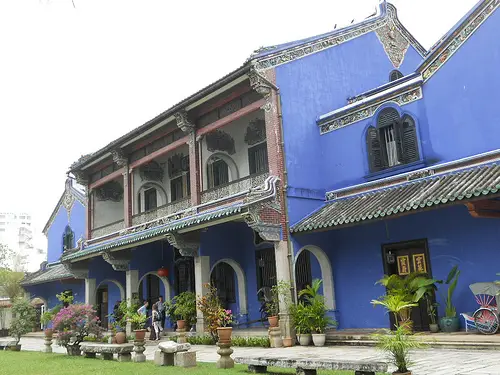 Things to do in Penang: Natural Attractions
There are plenty of natural attractions to enjoy in Penang. The Bird Park, with its 50-acre stretch of habitat, houses over 300 species of birds including pelicans, flamingos and storks. It's also home to wildlife such as deer and tortoises. If you're looking for a place to hike or walk, the Bukit Mertajam Recreational Forest, which is dotted with streams, ponds and campsites, is a lovely place to spend an afternoon. Simply take in the scenery or spend the afternoon cooling off with a dip in a small waterfall.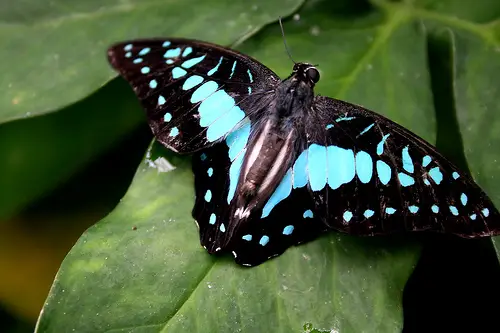 The Penang Butterfly Farm, in Batu Ferringhi, is another spot to add to your list. It's located in the Teluk Bahang hills and boasts a kaleidoscope of colours in the form of its 4000-strong butterfly collection. You can also take one of the regular boat trips to the picturesque island of Langkawi, complete with paddy field and jungle landscape and beautiful beaches.
Things to do in Penang: Eating Out
If you want to eat delicious local food, head to one of the big hawker centres, such as CF Hawker, which has an array of stalls serving up steaming bowls of Penang Assam Laska or Wanton Mee, all at affordable prices. If you want to really treat yourself, however, there are plenty of options for that too, such as the Farquhar Mansion Penang in Georgetown, which offers fine dining and international cuisine such as pistachio-crusted lamb rack and flourless chocolate mousse cake.
Things to do in Penang: Nightlife
Penang nightlife is varied and eclectic. For casual drinks and affordable food, head to one of the beach bars and enjoy a relaxed atmosphere and piquant mix of clientele. There are also numerous rooftop cocktail bars and pubs. If you're looking for some dance action then Upper Penang Road is where you'll find an array of neon-lit clubs and trendy bars. Penang also has a thriving music scene so check out the Hard Rock Café, where local performers regularly play live, or head to the Reggae Mansion for chilled out tunes.
I hope you've enjoyed this guide of things to do in Penang.  Do you have any of your own to add?
PIN for later