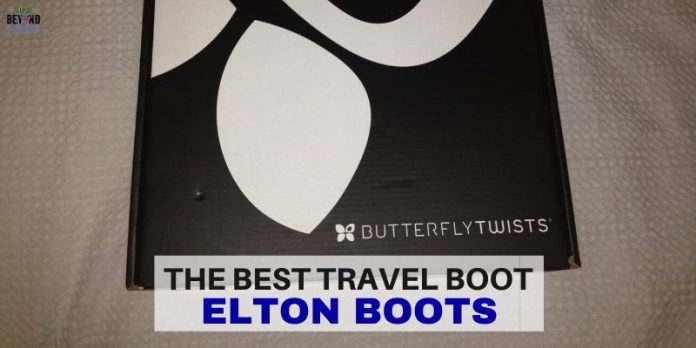 I've written about Butterfly Twist shoes before.  Last time I was given a pair of Madison Twist boot-like trainers to trial out by this English company.  They're still going strong and are very comfortable.  I'm impressed because it's got to a stage that in the winter, I've been wearing them every day and they're still lasting well.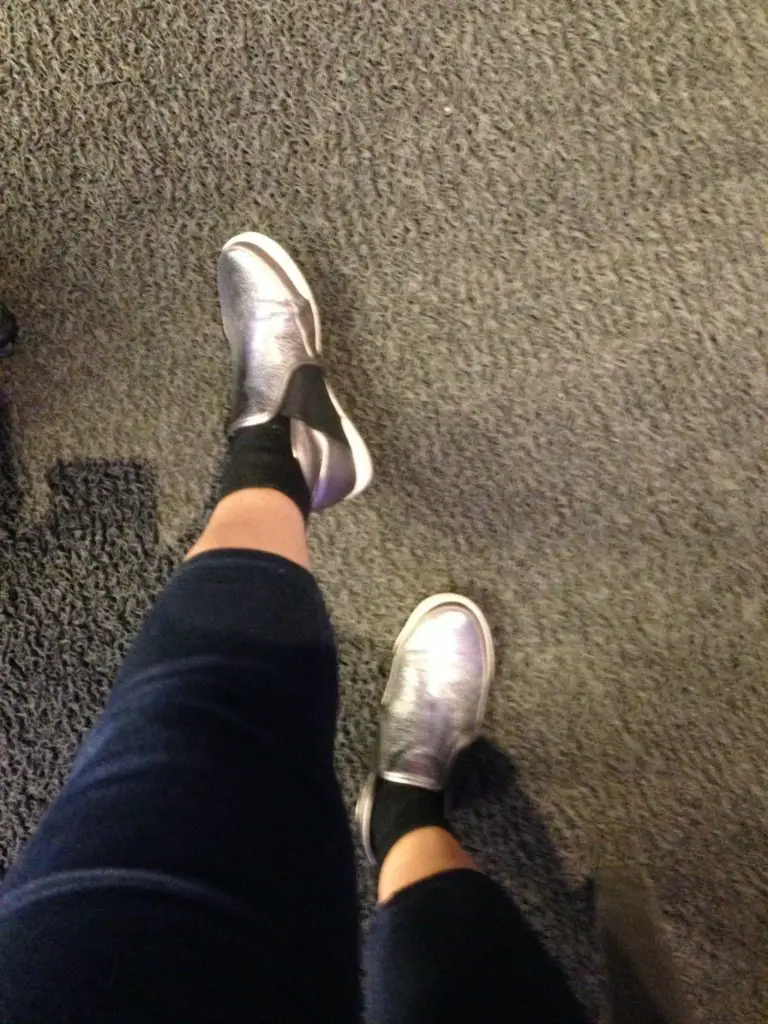 As winter really set in, Butterfly Twist asked if I'd like to trial out their wellies.  Of course! After all, it's the season for wellington boots and as their last product converted me to become a fan of theirs, why not have a go with the wellies?
**Disclosure: I received my wellies direct from Butterfly Twist's head office in the UK to trial out. As always, despite this, my opinion remains my own.**
Butterfly Twist wellies
As you'll have seen from my last post, the company offers practical and comfortable women's shoes that are also fashionable and stylish.  This isn't surprising, given the unique way that the Butterfly Twist creators – two brothers and their two oldest school friends – came to empathise with women and their plight with looking good in the shoe department.  Let's just say it entailed the four young men wearing stilettos.  Intrigued?  Read more!
Types of wellies
But back to the wellington boots on offer.
Butterfly Twist offers two types of wellies:
After looking at their Womens' Wellies page on their site, I felt a little spoilt for choice, so I went away and made a check list:
1) Did I want something just for the country walks? Well, whilst my family lives in the country and I visit regularly, I didn't really want to restrict myself.  I wanted some wellies that'd be all purpose.
2) I'm really fond of bright and vibrant colours.  No problems there, both are colourful.
Both wellies have a variety of colours…and the best bit?  A knitted textile cuff at the top in a combination of colours for an added bit of style.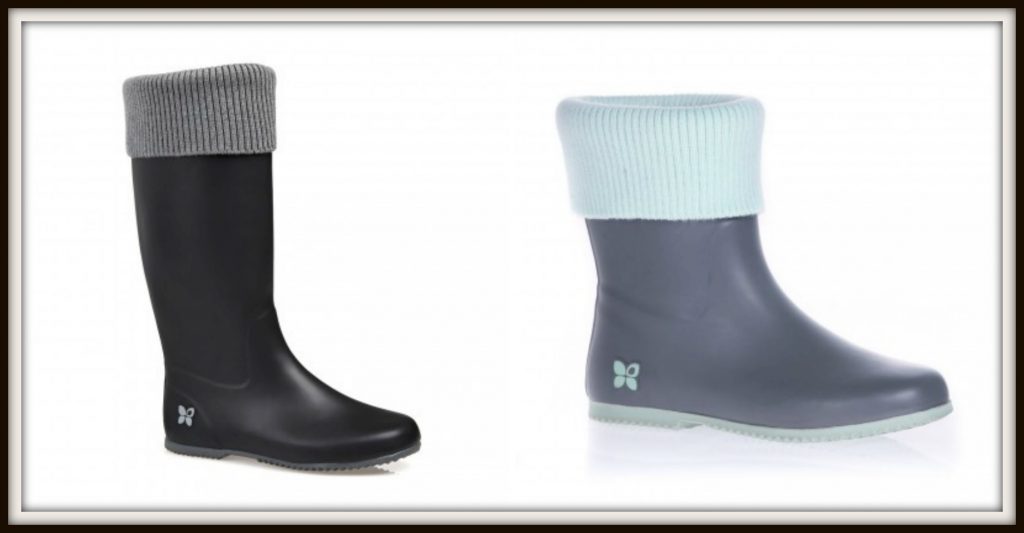 The Windsor is described as great for Festivals and I can see this; it's less traditional in style, more funky and yet offers good protection.
So I had my answer! The Eton wellies, being ankle boots, covered all my requirements:
1) Colour combination:  I chose navy and coral – the nearest to my favourite colour of magenta.
**Note: A check on their website, as of 2017, seems to not show the wellie up in my colour**
2) Town and country style: It's a great wellie for taking long walks in the countryside, yet also fashionable enough to wander around town in.
3) Comfort: I've warn them every day over the Christmas and New Year period, and they've not rubbed, my feet haven't felt like they're sweating (like they sometimes can do in a rubber boot) and to top it off, they do look really funky!  I went sightseeing the other day and wandered around the city for a good four to five hours, stopping for coffee of course.  My point is that my feet, although tired from walking, didn't feet sweaty and the boots are light and airy, perfect for packing or even wearing for travel.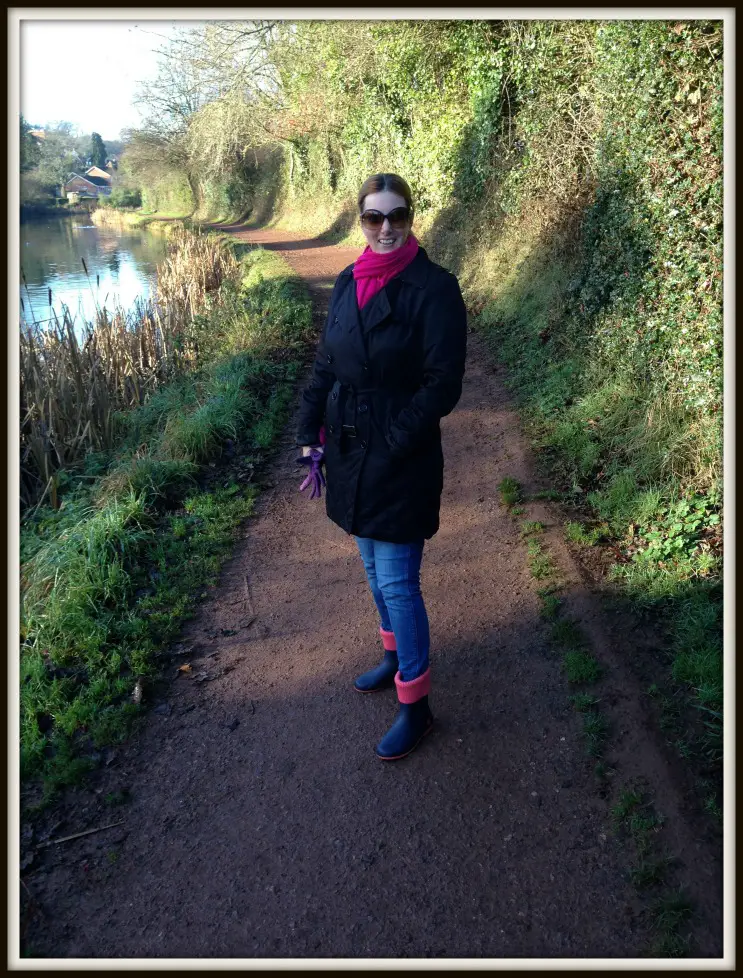 Conclusion
So far, in the two weeks I've had the pleasure of using my Eton wellies/rain boots, I am very happy.  They look cool, they're warm and most importantly for me, I can wear them around town and when walking in the countryside.  Also great and light for packing when travelling or wearing for travel.
They came very well packaged too.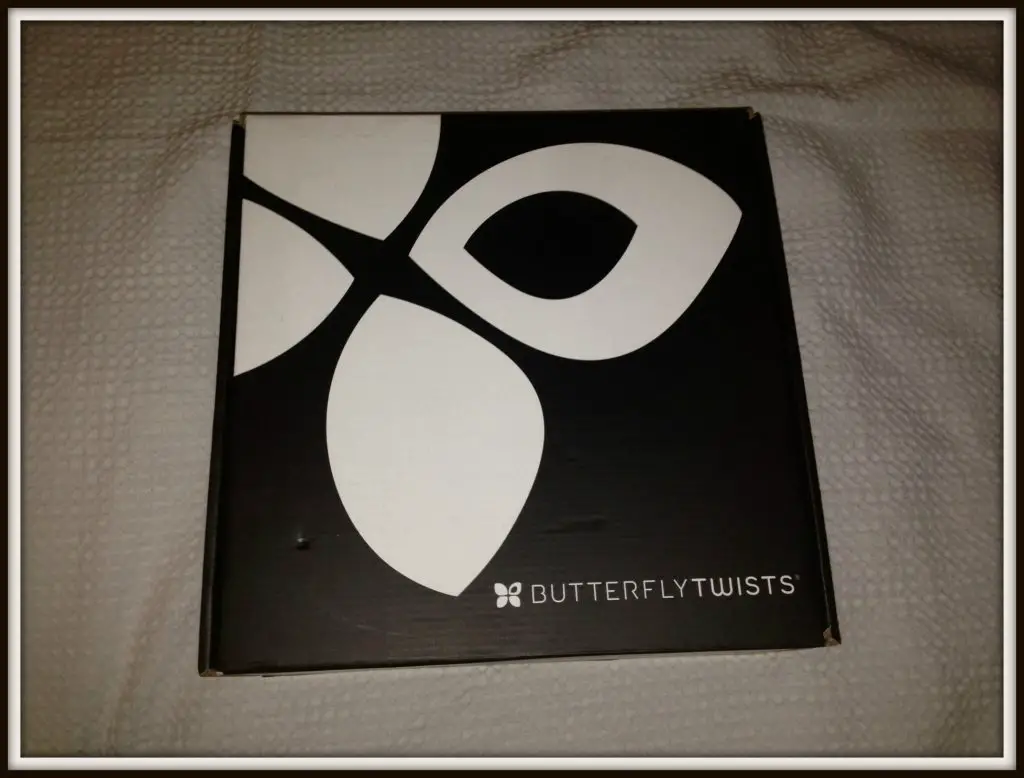 Observations
Whilst they do come with a handy shoe/wellie bag, the wellies are a little bit of a snug fit.  It's useful for putting my smaller shoes in, but when travelling and wandering around town, I'd take a light backpack too that's big enough to store my wellies.
Also, I noticed when the roads are a little wet or icy, the wellies don't have a lot of grip and I slipped one or two times.  Not when walking along a muddy path (which, let's face it, wellies are designed for), but on icy concrete they're maybe not so great.
Facts
Eton Wellies retail on Butterfly Twists's

website

depending on the season
They regularly have offers and sales
Butterfly Twists offers a variety of shoes such as trainers, ballet pumps and sandals.  So you're spoilt for choice!
There is a Store Locator page on their site where you can find your local Department Store/shop that stocks their products. Alternatively, for buying direct from them, their site states:


All international orders: 5 – 7 working days.  Check their site for prices.
Enjoy your Butterfly Twist wellies if you choose to buy a pair.
PIN for later