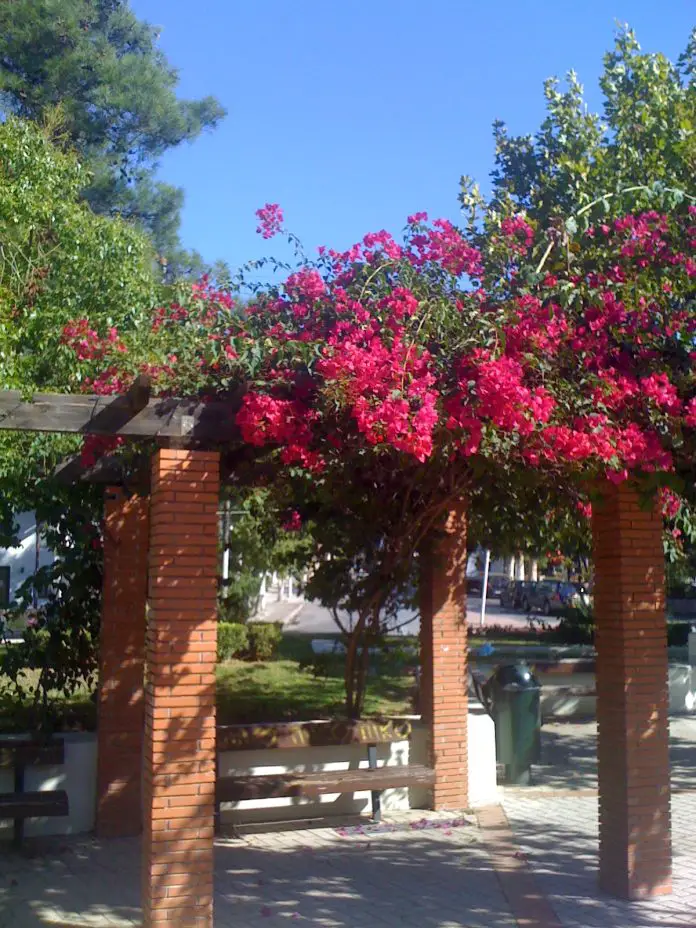 I can honestly say I love going to work.
Not necessarily because I have a job I enjoy (although that's partly to do with it), and not necessarily because that job is in my chosen country to live – Greece (although that is a huge part of it), but because my journey's so nice. I leave my house, situated on quite a busy main road in Athens and I proceed to walk to a metro station not to get the train, but to wait for a colleague who picks me up in her car and we drive together.
The added bonus is that I don't start work until 2:30pm, so I don't have to be up at the crack of dawn…I can potter around, check my emails, Twitter and maybe write a blog post, then meander through my local neighbourhood to the rendezvous point.
And the sights, sounds and smells I get to experience are all part of this favourite time of day…the simple things in life are underrated.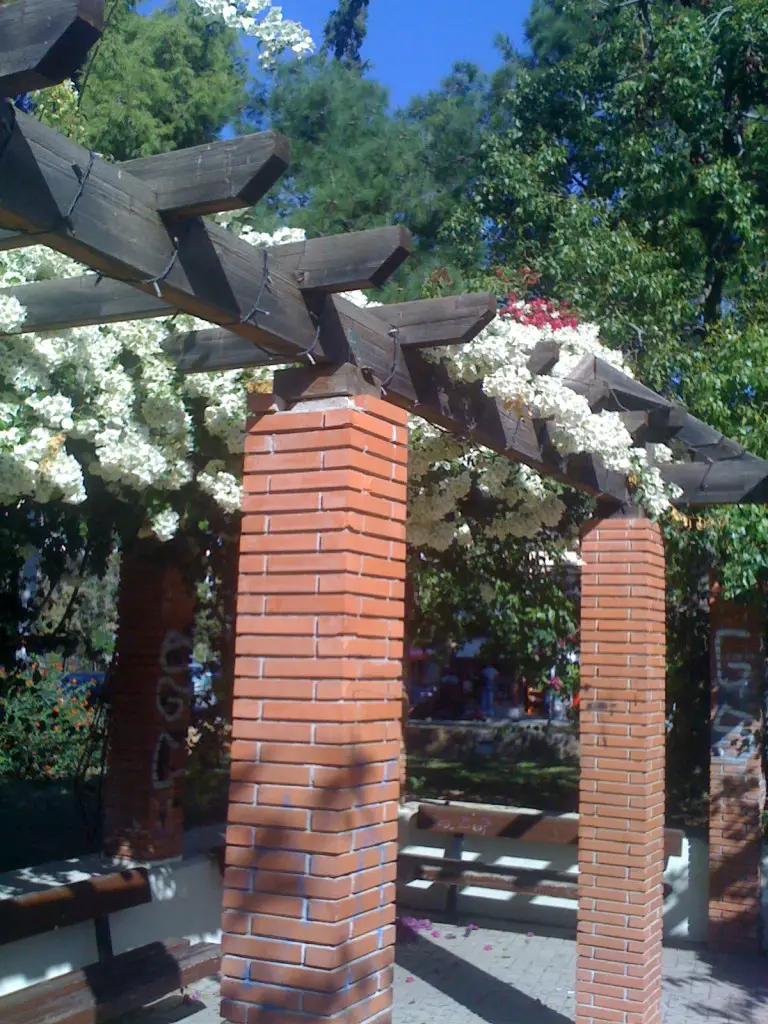 I get to wander through the local Square where locals meet and sit to enjoy the sunshine (of which it is plentiful in Greece, even in Autumn/Winter) and although I am not a church goer, I cannot help but admire the local church I must walk past every day!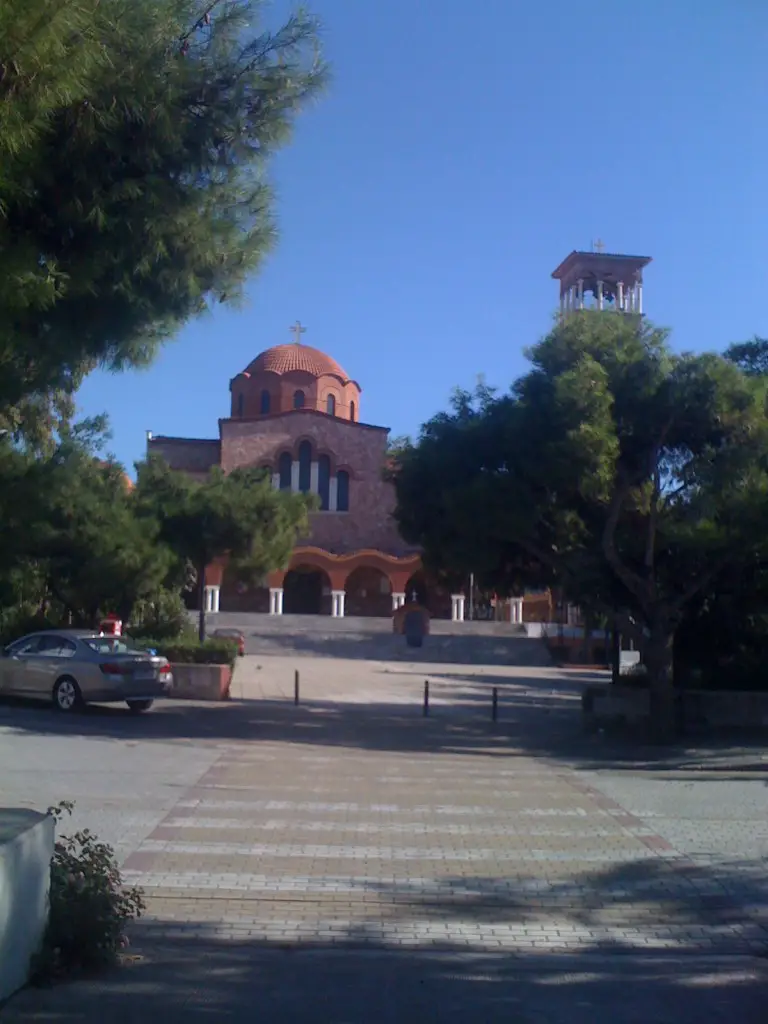 Then it's down some more side streets and past a piece of waste ground where one day I spied a huge tortoise!
He must have been living there for years – unfortunately my iPhone can't capture him…but trust me, he lies there in the sun, basking most days.
I often stop at the same Kiosk to buy water and yes, chocolate for my 'journey' and am greeted by the guy who works there with an enthusiastic "Kaimera kokla mou" (Good morning my doll).  This is not offensive in Greece, to call a young woman a doll – it's a nice thing to do, a term of endearment.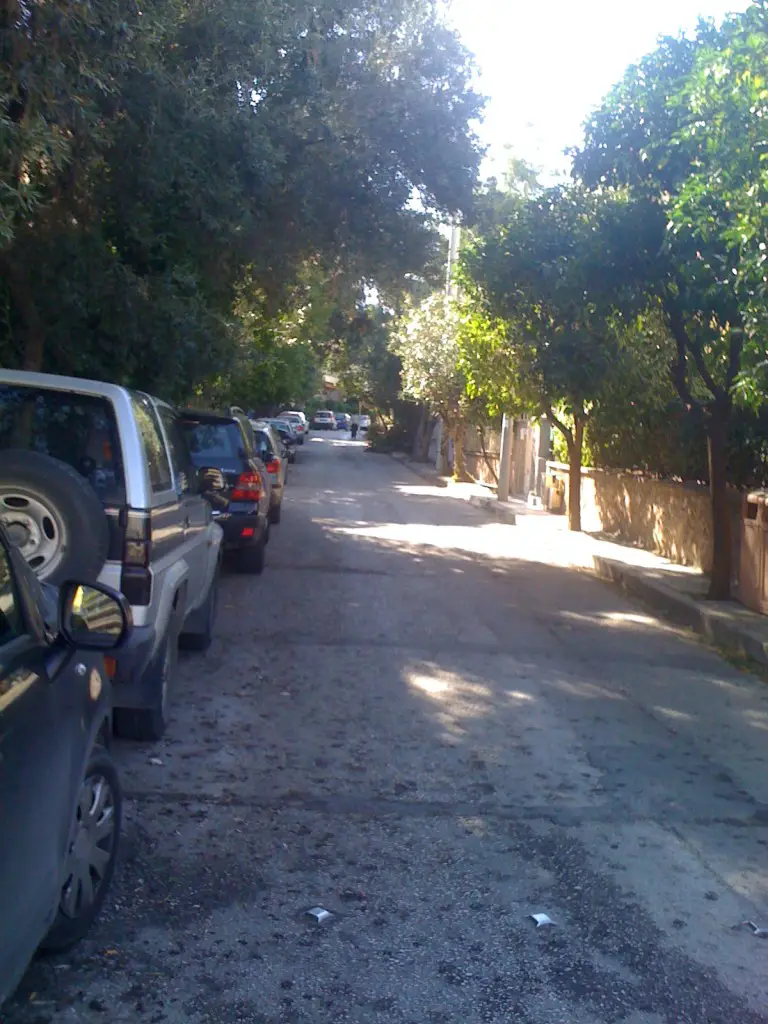 So there you have it – my day starts off nicely even before I get to work.  And if it's raining, well, this is Greece so you know it won't be raining for long.
Kalo vradi everyone!