It struck me that I've been writing this blog for about a year now and followers will have gleaned that I am based in Greece, after having left Cairo.  But, I never mentioned my first 'port of call' in Greece.  No, I didn't immediately come to Athens – I went to a smallish town in Central Greece (nr Mount Parnassos), called Levadia.

Now then, I really didn't know what to expect initially.  I could speak a SMATTERING of Greek, but that was about it.  I wondered to myself, silently as I waved a teary goodbye to my sprightly dad at LGW: 1) what the hell was I doing and 2) would I be all alone, not having anyone speak English?
Well, my year in Levadia taught me one thing – more than one thing actually, but mainly:
Greeks are INCREDIBLY hospitable people.  They are warm, interested in you and go out of their way to help you.  Some can be suspicious of a foreigner, but once I became a regular at the local taverna – then this was overcome.  The best tavernas in Greece, btw, are the ones with no tourists inside, no menu as such and where you just go to the counter and look at their freshly cooked dishes on offer that day.  I tended to do this regularly and just point at what I wanted:
chicken
moussaka
pastitsio (a sort of lasagna, but made with tube pasta – an influence from Italy)
not forgetting gyros! (a Greek fast food of chicken or pork, tomatoes, onion, mayonnaise or tzatziki with chips wrapped in a thick pitta bread – yum!  Even their fast food is healthy!)
Levadia is very well know inside Greece for her meat and Easter Sunday, one finds it difficult to see one foot in front of the other due to the thick BBQ smoke with the lamb roasting on the spit in every garden of every household, as well as in the town square where everyone can gather to partake in a more communal affair.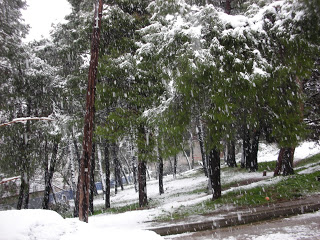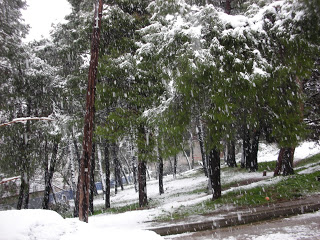 Yes, it can snow in the winter!
Below are some snaps of Levadia – enjoy them and do come and visit Greece soon – she has so much to offer the discerning visitor, apart from the islands and the occasional riots.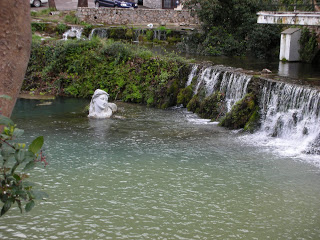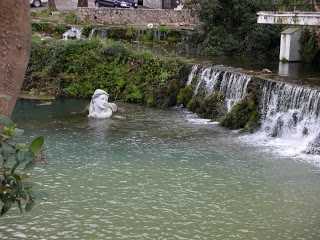 The beautiful waters and the lady of Krya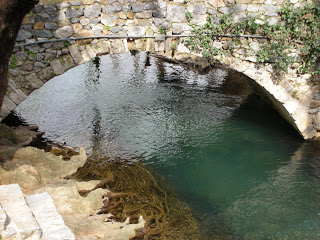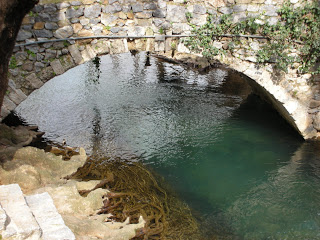 Waters of Krya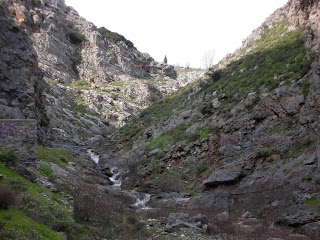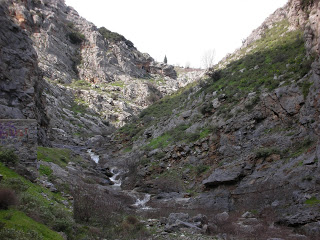 Gorgeous walks through the countryside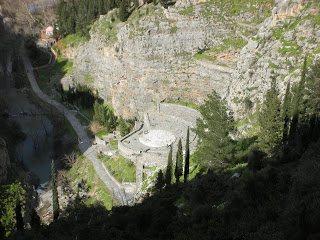 Even Levadia has her own amphitheatre (I never knew of any performances, alas)