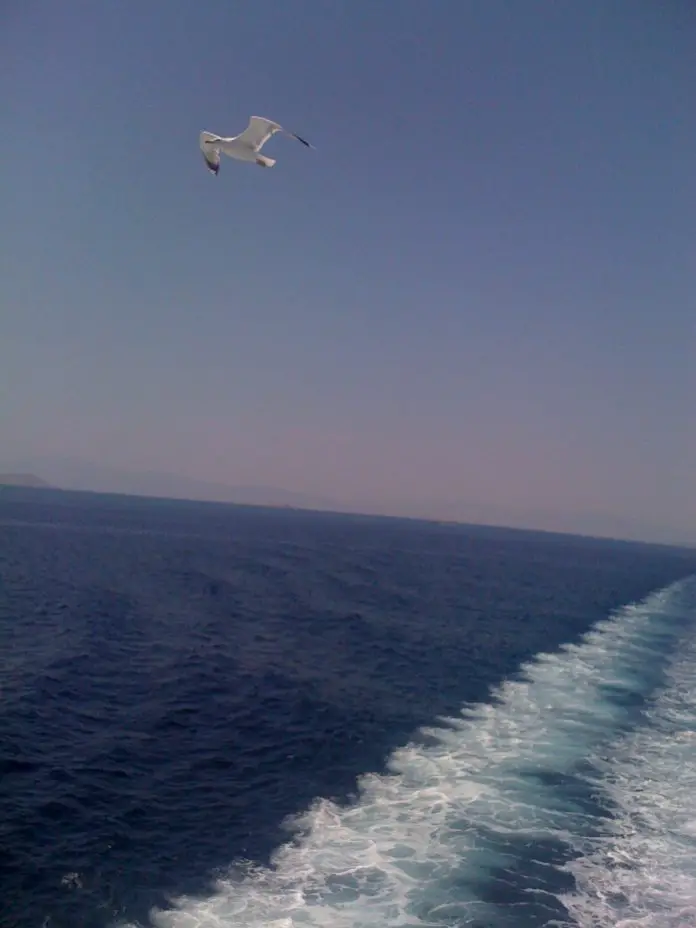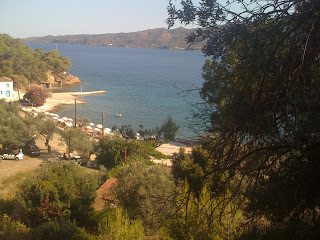 And I ended up in Poros (not PAROS, POROS).
Poros is an island in the Saronic group of Greek Islands, about 58km's from Athens, therefore not very far.
You can choose 2 ways to travel: by high speed catamaran or by 'slow boat.' Personally, I prefer the latter as I have experienced the former on another trip (to another Saronic Island, Spetses – see past Experience) and was violently sick! Yes, it IS quicker (by about 1hr 15mins) – but to me, the journey is all part of the holiday, not just the destination.
I was intending to merely find accommodation when I got there, but I was lucky: a crew member saunters up to me and explains he runs a small place with 7 rooms to let. We agreed a price of…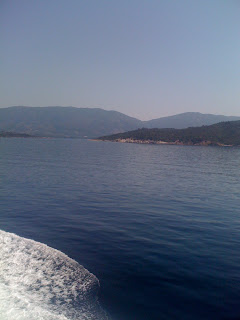 25EUROS a night, and I was set!
The journey by 'slow boat' took about 3 hrs – but as I say, I got to enjoy the scenery on deck (because the catamaran travels at such speed, you have to stay inside) and generally while away the time.
Poros is a pine clad island and the 3 nights/4 days I spent there were very peaceful indeed: hopping on the local bus to take me to the beach – in fact, the bus driver got used to seeing me and in the end, stopped charging me the 2 euro fare! The beaches are clean, a little stony but buying shoes to wear in the water helps overcome this (heck, I'm in my 30's, I no longer care what I look like in the water!).
There IS nightlife in Poros Town, but personally I was in bed by 10 every night after rising at 8 every morning, having breakfast by the quayside and spending all day in the shade of a pine tree, swimming and reading.
What more could you want from a short break?