During my first trip to the Balkan country of Slovenia, where I stayed at the luxury landscape resort of Big Berry, I was afforded the opportunity to explore my surroundings a little more.
With a population of approximately 2 million, as a country Slovenia is pretty rural and is covered in up to 60% forest.  This presents the opportunity to be amongst wildlife such as wolves, lynx and over 400 bears (many of which are exported to other European countries; France, Germany and Spain).  In fact, 36% of the country is protected, the largest amount in Europe.  One of the top things to do in Slovenia is to visit Krajinski Park Lahinja. Discover Slovenia nature at its finest in this stunning nature park, and one of the most beautiful natural sights in Europe.
Discover Slovenia Nature – Krajinski Park Lahinja
As you can see, the Park is pretty much on the Slovenian/Croatian border, actually in the region of Bela Krajina.  With a size of 260 hectares (642 acres), it offers many natural and cultural monuments, two natural reserves with many species of flora and animals such as turtles and frogs, with the River Lahinja ambling through, providing the home for all this.
During my time spent with Big Berry, we were taken on a morning trip to visit the region.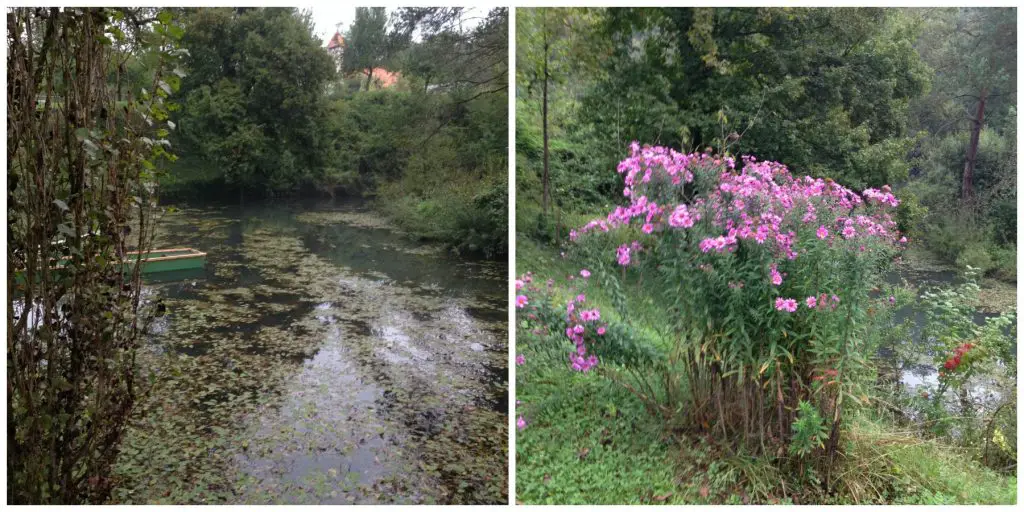 Church of All Saints – Discover Slovenia Nature
We were taken to one of the entrances of the park, at Pusti Gradec.  Here there is a small farmhouse/sawmill where the owner and his wife greeted us and showed us All Saints church with external bell tower typical of the region.   A medieval castle also used to stand in this area, but alas no longer, although we were assured the area holds a special type of 'energy' – possibly due to all of that history surrounding it.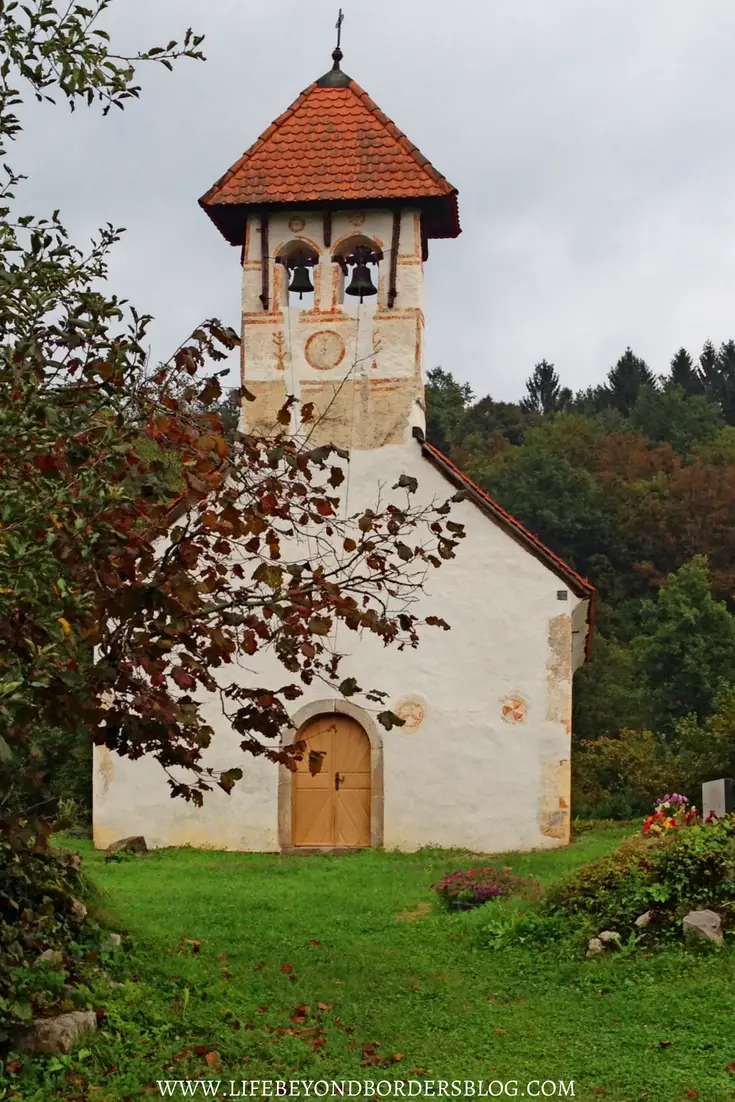 The church is still in use by the community and interesting to note: people in Slovenia really keep the graves of their loved ones spick and span.  Rumour has it that it's so as to avoid gossip from the other people, along the lines of:
Ohhh, have you seen X's grave?  She hasn't scrubbed the headstone/delivered flowers for ages!
It's also possible to rent small canoes from here and take a boat trip along the river.  The day we were there was quite misty, but it certainly lent to create atmosphere.
I'd have loved to have discovered more Slovenian nature and spent longer in Krajinski Park Lahinja; boating, hiking, taking in all the countryside Slovenia has to offer.  As I said, with 60% of the country covered in forest, come and discover Slovenia nature…it's truly a country to come and explore.
More can be found from the Slovenian Tourist Board's site.
I loved the country. I think the Krajinski Park is one of the best hidden gems in Slovenia.
PIN for later