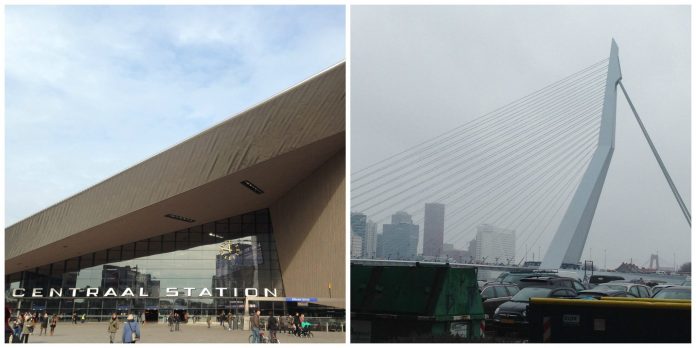 **My visit to Rotterdam was arranged by Rotterdam Partners and I stayed at the Inntel Rotterdam. As always, all thoughts and opinions remain my own, despite any complimentary services received**
---
I'd never been to the Netherlands  As I'm a fan of sunshine, endless coffee and sunny, warm people (hence why I choose to live in Greece) and not cold, rainy weather and dour Northern Europeans who have a language that manages to sound both harsh and as if they want to beat you up or break into song when they speak, I was a little reticent about visiting Rotterdam.  After all, it's just a huge, cold, grey industrial port town – isn't it? Eat your words, Bex, and be prepared to be humbled.
---
Rotterdam – a bit of background.
Lonely Planet has voted one of the top 10 cities to visit in 2016 – Best In Travel 2016.  Holland's second largest city (after Amsterdam), Rotterdam really was obliterated in World War II and, I guess, since then has continued to grow and be rebuilt in innovative ways.  It is a popular cruise stop for many, but as I discovered in my three days of being hosted, it's so much more than just a place to stop off for a few hours.  And so much more than a grey, industrial cold city (although the weather was cold in February…so wrap up warm!)
Transavia
My adventure started when I boarded my Transavia flight to Amsterdam.   Transavia is the low cost carrier of KLM Royal Dutch Airlines.  It offers fantastic fares – the service was efficient, friendly even (a lot of low-cost carriers cut back on the friendliness of staff in favour of efficiency, not Transavia) and the usual applied regarding low cost carriers: be prepared to pay extra to reserve a seat, to put luggage in the hold, etc. My only observation is that the seat pitch seems to be small – i.e.: I felt squashed into the seat (and I am not huge by any means!  I'm a healthy UK size 12) and my knees did seem to touch the seat in front – this is a first for me on a low-cost carrier.  I haven't had this experience on Ryanair even.   Still, it's not as if it was a long-haul flight, so I could overlook this.
Amsterdam to Rotterdam
What's really great about the Netherlands is how efficient everything is.  Amsterdam Schipol is huge, so the Passport control guys meet you as soon as you exit the plane.  They wait for you by the jetty and check your passports, then you're on your way to collect your baggage, and off you go!  In fact, as soon as we'd landed and were taxying to our jetty, the crew announced which baggage carousel number we could collect our bags from.  Super efficient.
I had my train ticket already, so with clear signage I made my way to the station and platform.  There is a direct train from Amsterdam Airport to Rotterdam Centraal – it's nothing special but it's fast and efficient, if not necessarily comfortable (notice a trend?  I am using the word 'efficient' a lot.   You can tell I'm in Northern Europe).
Hotel Inntel
Rotterdam Partners had booked me into Hotel Inntel, Rotterdam. Located at Metro stop Leuvehaven, it's literally only 2 or 3 stops from Rotterdam Central station by Metro.  A three day public transport card costs €16.50 and can be used on Metro, tram and bus around the city – unlimited. Hotel Inntel is right opposite Leuvehaven Metro and is  located by the Erasmus Bridge, the 800 meter long swan-designed structure that links North and South Rotterdam.  My room looked right out over the bridge.
The Hotel was a mix between a business accommodation and suitable for tourists.  It's clean, comfortable and the staff friendly and (yes, you've guessed it), that uber Northern European trait of efficient. It's also well located for a majority of the tourist sites. There are a variety of rooms available; ranging from Design Panorama Waterfront, Design Panorama Top Riverview to a Junior Suite with Private Sauna.  The minimum is €148.50 a night – INC.  wi-fi, taxes AND city tax (this is important: when I went to Rome I was caught out with the city tax as the hotel I stayed in didn't include it in the initial cost, claiming that the government changes the City Tax weekly, so they can't pre-quote it.  Then again, we all know Southern Europe and its LACK OF efficieny, despite its charm).
Bazar
And so, after settling in a seeing that Hotel Inntel had a pool on the 8th floor, I set out for the evening to eat dinner at the Restaurant Bazar (part of the 2* Hotel Bazar which, despite its star rating, looks delicious, at least Reception did).
Incredibly busy with laughing, not-so dour people, I settled back to enjoy my meal and the atmosphere.  The tomato and tofu dish was delicious, to be honest, the humus was a little bland (but living in Greece I am spoilt with food choices).  Overall I would recommend this place though: for the atmosphere, the food and aesthetics.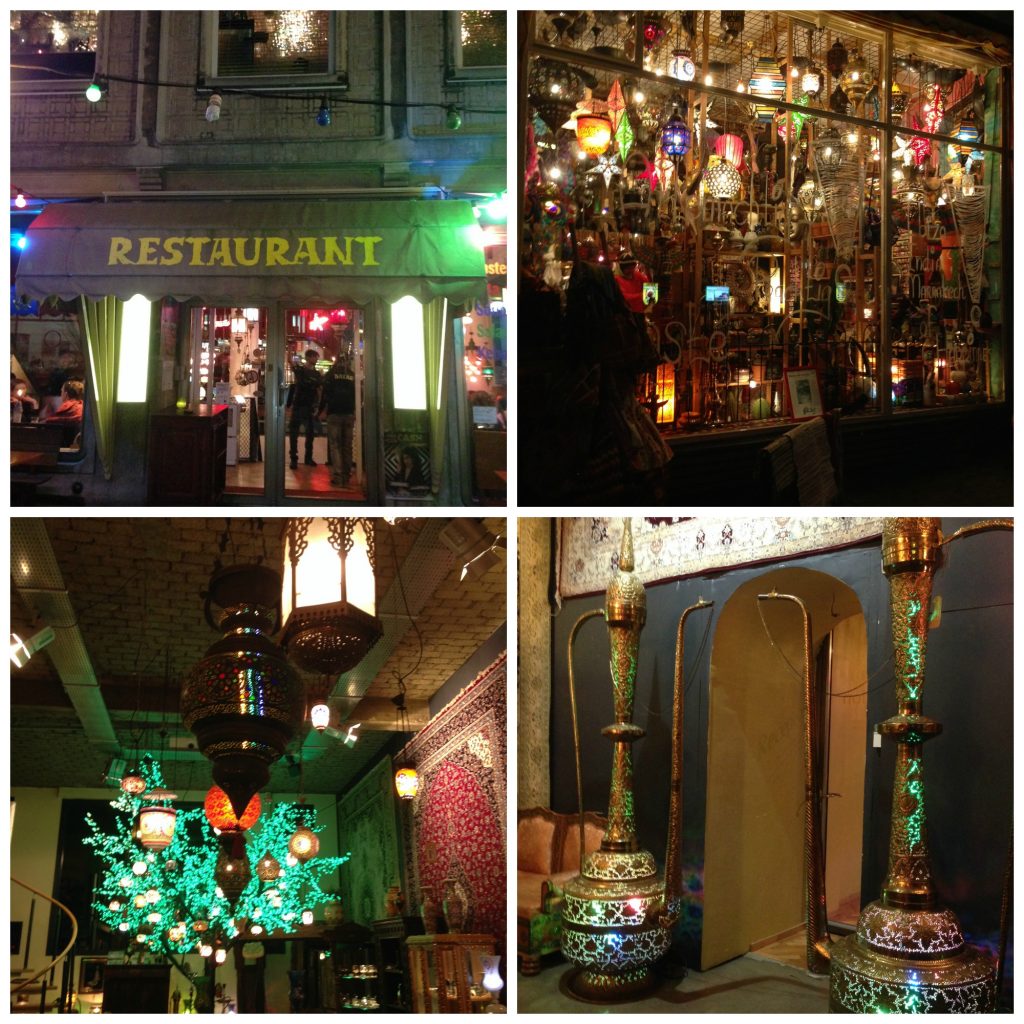 And so, wandering through Rotterdam's streets at night back to my hotel, I looked forward to my first full day ahead – to see what this not-so industrial and dour city had in store for me.
Pin for later