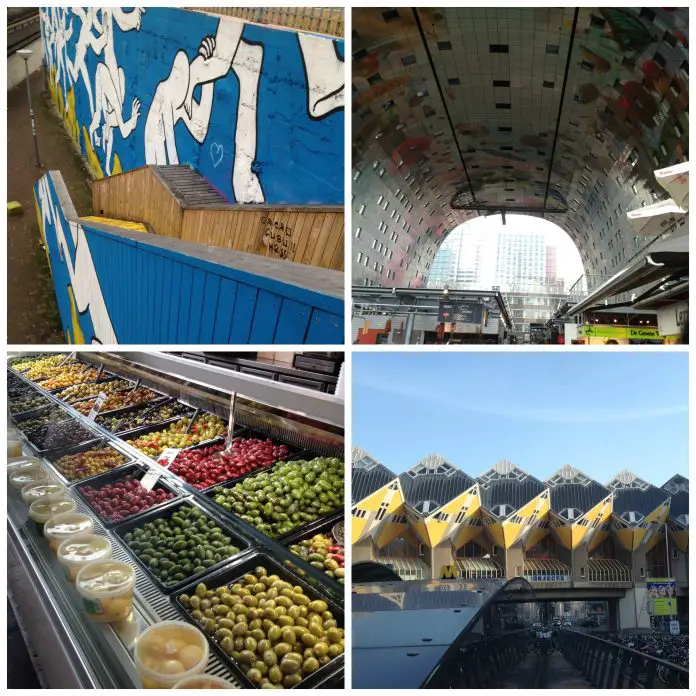 **My visit to Rotterdam was arranged by Rotterdam Partners and I stayed at the Inntel Rotterdam. As always, all thoughts and opinions remain my own, despite any complimentary services received**
---
My first full day in Rotterdam entailed a visit to the Cube Houses, the famous Markthal – indoor market and the Luchtsingel Bridge as well as a lunch date with Rotterdam Partners in Hopper's, North Rotterdam.  Luckily the sun was shining and the day, whilst very cold, made it nice to wander around wrapped up and sample the delights of Rotterdam.
Cube Houses
Architect Piet Blom designed the Cube Houses and construction was started in 1982, completed in 1984.  They're distinctive for their treehouse look.  Blom's thought process was to:
…create a kind of village within a town, a safe oasis where several functions could take place: small scale businesses, shops, a school and a children's playground downstairs, with housing upstairs. Source.
And like a treehouse it certainly did look!  Not really knowing what to expect, with excitement I made my way to the waterfront area of Rotterdam (the 'treehouses' are located by Metro/Tram stop 'Blaak' and almost opposite the Markthal).  I walked from my hotel – near the Erasmus Bridge – and it took me about 15 mins to reach my destination.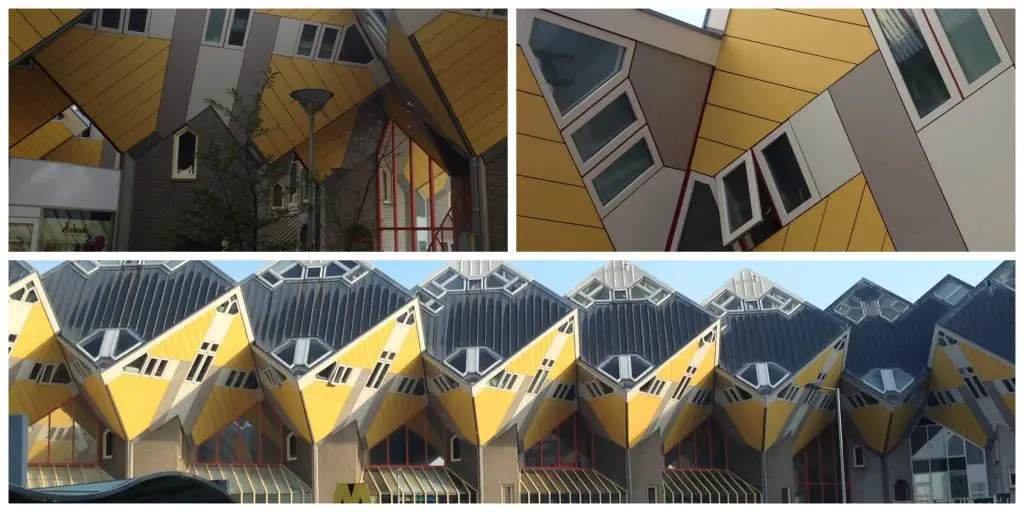 There are 38 Cubehouses in total; 36 are lived in, one is a Museum and one on AirBNB.  The Museum costs €2.50 for Adults and you can wander around and see what an interior looks like – more like a show home.  The show home was created because the residents of the Cubes were fed up with the general public wandering around outside, trying to catch glimpses of life inside!
Inside
The inside of a Cube has three floors: Lower = living space in the shape of a triangle with a built in kitchen in one corner, a toilet and shower space (like a cabin shower) and space for a sofa and desk for computer/T.V., etc.  Middle = two separate bedrooms and then a mezzanine level in the 'roof' of the Cube (accessed by ladder) with room for a small mattress – a three-sided pyramid with windows all around.  Great for a sunroom.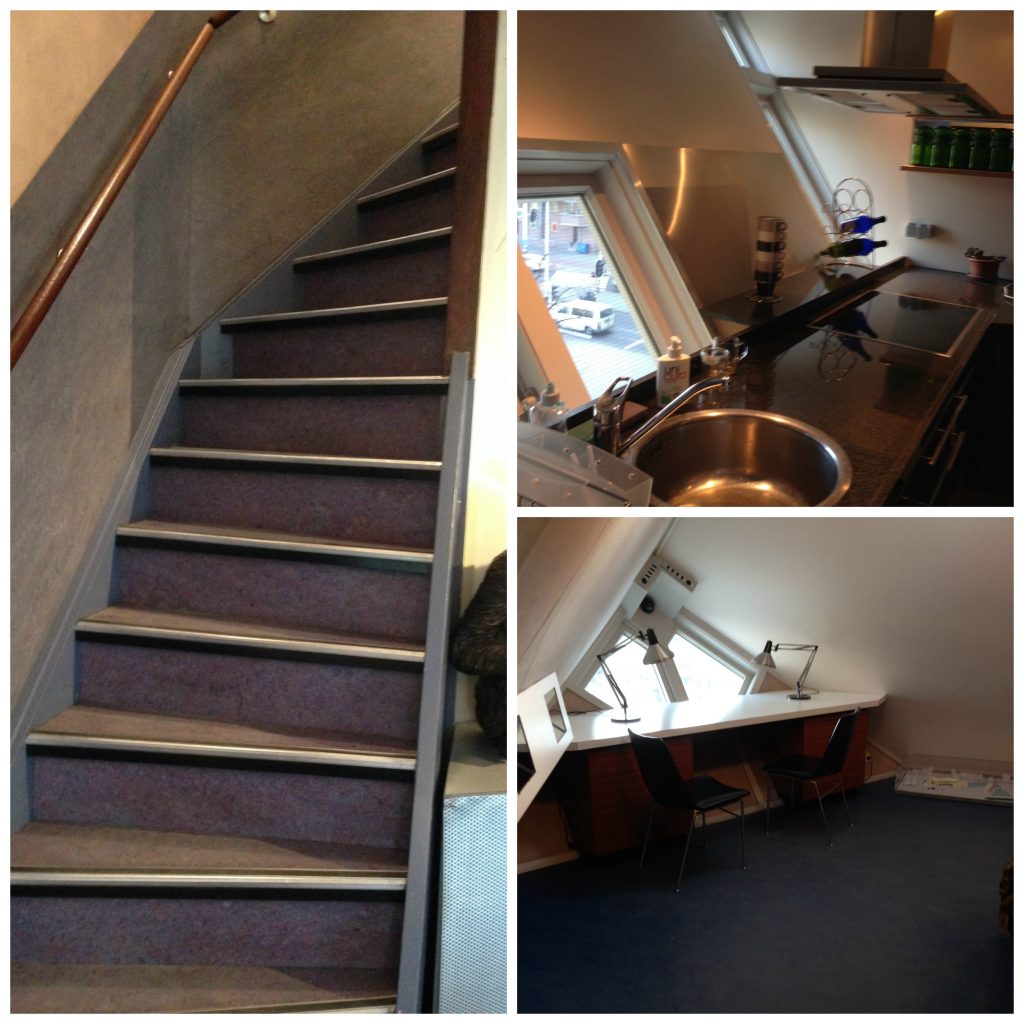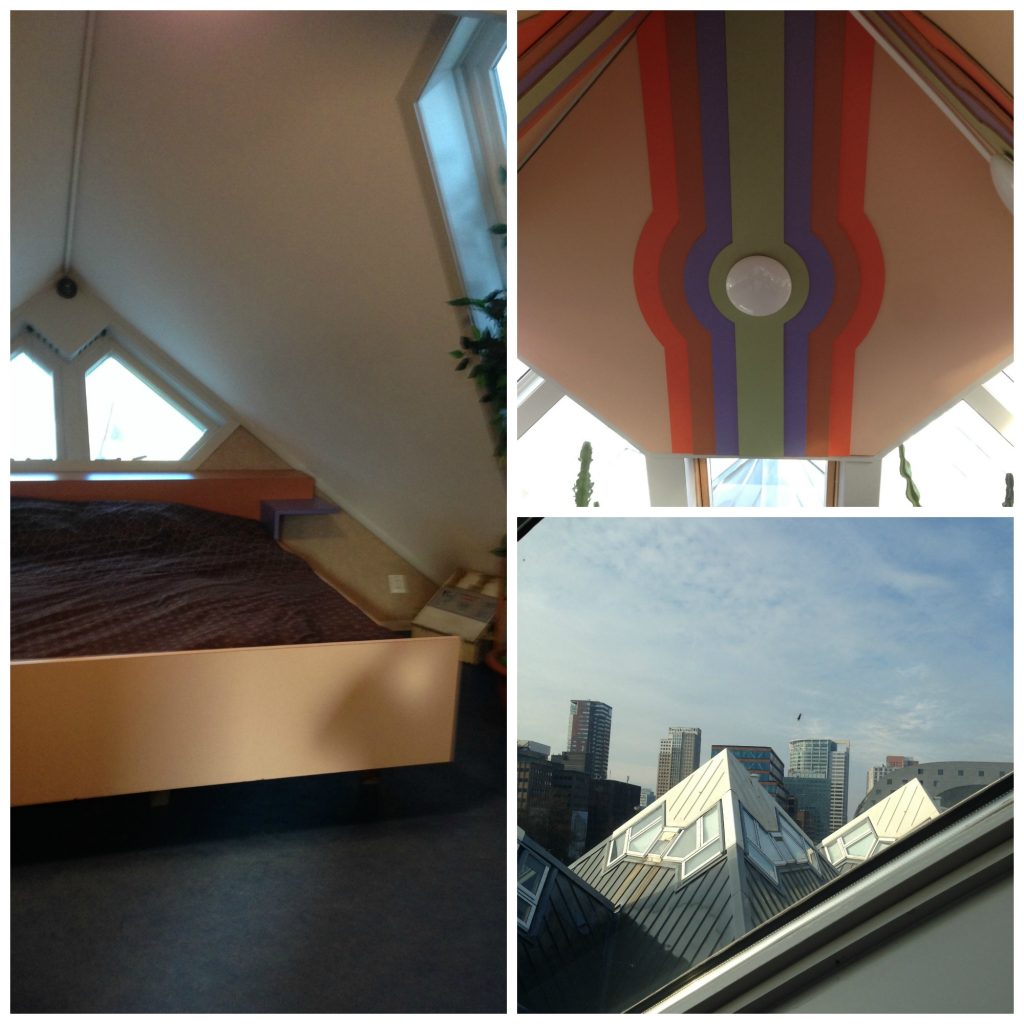 I would love to stay in a Cubehouse and might look at the AirBNB option next time I come to Rotterdam!  Do read more about the Cubehouses and their history in the various links above (in blue).  I certainly enjoyed my visit to them and can see that this is one example of how Rotterdam has architecturally improved since its obliteration in World War II.
Markthal
Next stop was the Markthal.  Located a stone's throw from the Cubehouses, I made my way over to the magnificent arch structure with over 4000 colourful tiles inside that forms the largest artwork in the Netherlands.
Open 7 days a week until 8pm, you can park and shop and, most importantly, eat!  There are over 15 food outlets to choose from, and 8 restaurants.  I enjoyed wandering around the stalls and sat down to drink a cup of hot chocolate.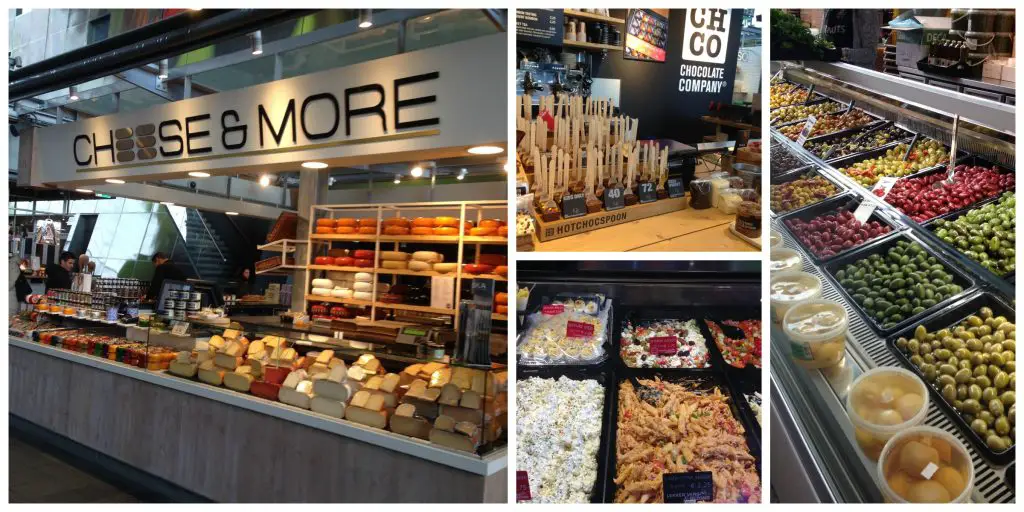 North Rotterdam and Luchtsingel Bridge
A tram ride later to the more working-class district of North Rotterdam (but no less beautiful) and my lunch date with Anne Klapmuts of Rotterdam Partners.  Wandering along the canal to Hopper's – a coffee roaster's and 'artisan bakery', it was lovely to see a swan gliding gently along, and to view the street art in the area.
A delicious homemade tomato soup and mint tea (really mint leaves with hot water) later, I was ready to explore Luchtsingel Bridge.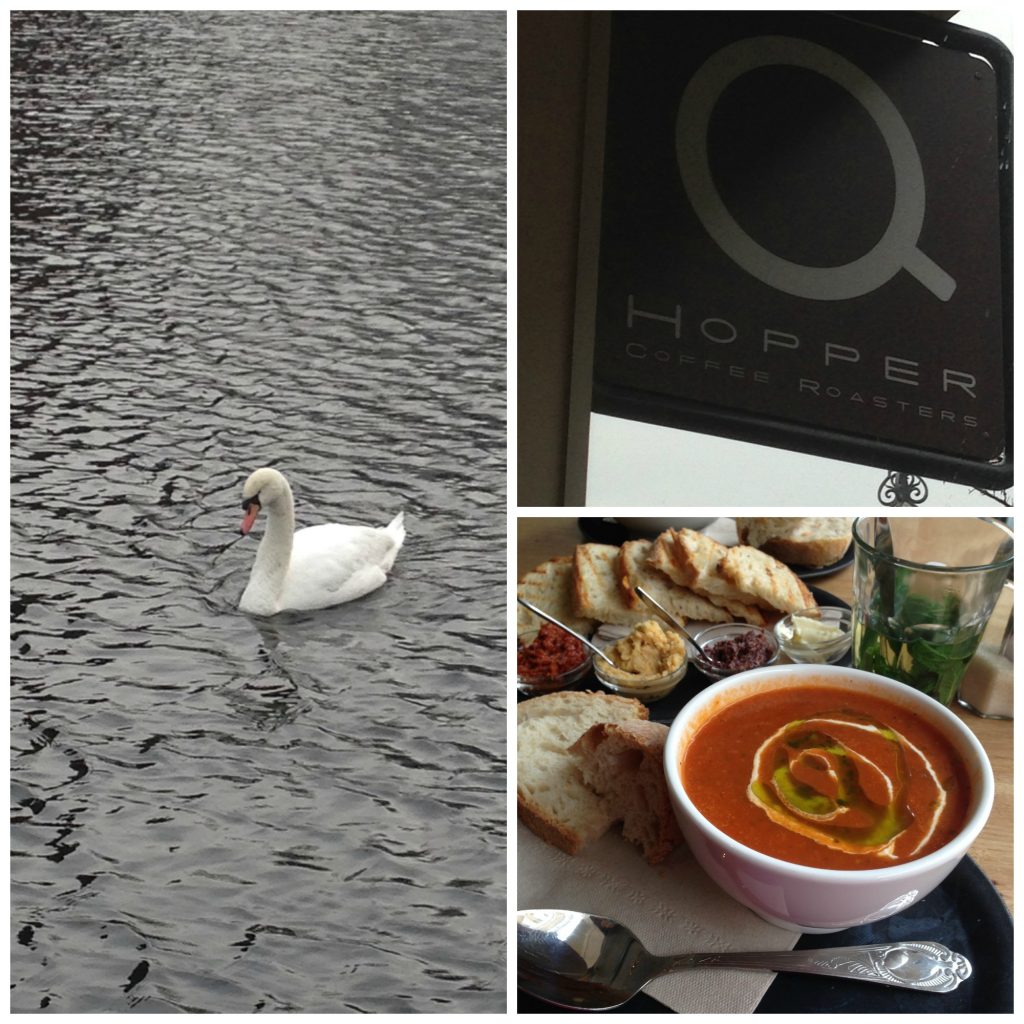 Luchtsingel
The Bridge – a 390 metre pedestrian wooden structure that links North Rotterdam to the Centre.  – is pretty distinctive for its street art design, and 17,000 yellow boards.  It brightens up an otherwise slightly greyish area.  The 'centre' side ends in Station Hofplein, which now houses trendy jazz clubs and trendy shops in its arches.  On a bleak day, it made a colourful walk back to the hotel, where I kicked off my shoes and relaxed for the evening, after a full day exploring.
Pin for later