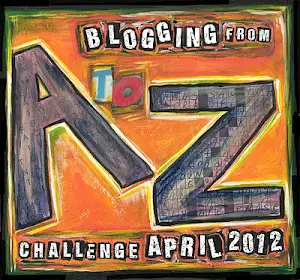 Moving away from mythology for a while now and looking at local happenings in Athens: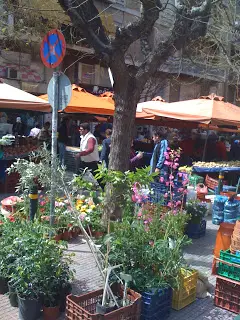 Referred to as 'laiki,' these weekly Farmer's Markets come to a neighbourhood near you on a set day of the week.
Mine comes on a Monday & sets up ready for about 8am, running to about 2 or 3pm (but I have seen them still taking down stalls at 5).
The first part of the market sells the fruit and vegetables, with the odd cheese and fish stall thrown in –
wander further down and you'll see on display clothes, shoes, textiles, perfumes and kitchen ware, plus any seasonal paraphernalia (plastic Christmas tree anyone?)
Many people prefer to buy their fruit and veg here as it offers more selection than the local supermarket – plus can be cheaper.
For example, I needed just one onion and went to buy one from the 'laiki,' only to be given a withering look from the stall holder as if I had insulted him trying to offer him money!
He bagged it up for me and waved me away.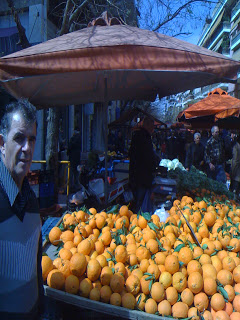 You'll often see people – young and old weaving through the stalls with their shopping trolleys, then all laden up, struggling onto the trolley to return home.
As previously mentioned, markets are held in different neighbourhoods in Athens and bigger Greek cities throughout the week, so many people frequent these places every day of the week, some travelling quite far to do so.
So when you come here, do make sure you find out when your local Farmer's Market is being held and pay it a visit, even just for a wander through to take in the sites, smells and trader's shouts that will enthral you.
P.S. I'm off to Crete for 4 days tonight so will be blogging from there – have a great Easter everyone! Our Orthodox Easter isn't until next week.