One thing I love about the UK is its castles, there's never a time of year not to visit. Granted, winter may be a little miserable but despite this – I think you'll agree that the very 'Games of Thones' eque style of castles in the country make for an interesting day or weekend.  One of these is the Castle in the Dorset village of Corfe.
**There will be links through this post meaning if you choose to purchase, I will make a small amount of commission to support the running of my site, at no cost to you**
About Corfe Castle, Dorset
A long time ago when I was living back in the UK  –  and digital plus camera phones didn't exist – I took myself off to visit Corfe Castle.  It's a thousand year old castle shaped by warfare as the National Trust site claims and was built by William the Conqueror in the 11th Century.
Corfe Castle, Dorset is situated on the Isle of Purbeck surrounded by the Purbeck Hills and dramatically standing guard of all around.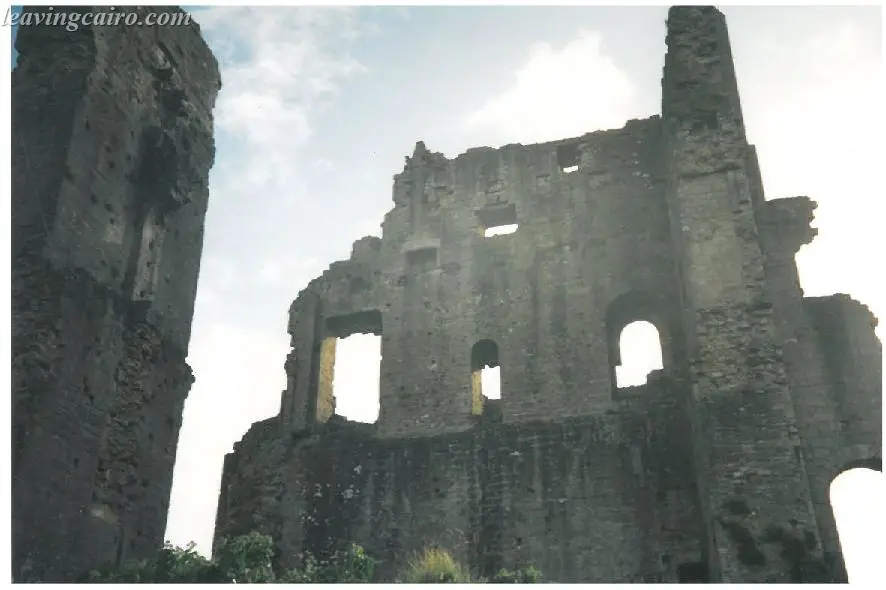 Apparently it was partly demolished in 1646 by the Parliamentarians, but all information pertaining to this fascinating place can be found via the Visitor's Information page of the National Trust's website.  I wanted to share with you what I could remember of the place, and the emotions it evoked.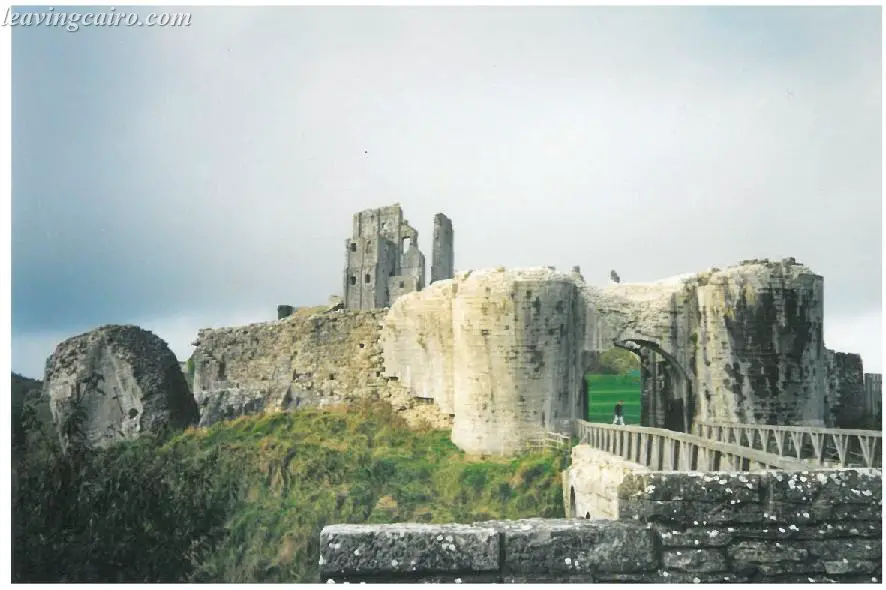 Corfe Castle, Dorset – the village
Corfe is also a village and is very quaint, in a British way.  I adored it!  I spent ages wandering around the ruins.  A sensitive soul, it felt spooky with the history all around. You won't find 'McDonaldisation' has filtered into this quaint place – it's all independent shops, some traditional pubs, restaurants, the quintessentially British teashops (scone and cream anyone?), bed and breakfasts and small hotels.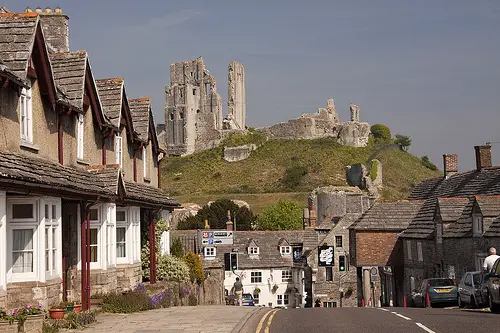 Years later, going through old prints, I found my Corfe Castle Dorset ones, took them to a local shop and had them digitized. I share my 'Corfe'  with you here and hope I've tempted to you visit Corfe village, and the atmospheric Corfe Castle.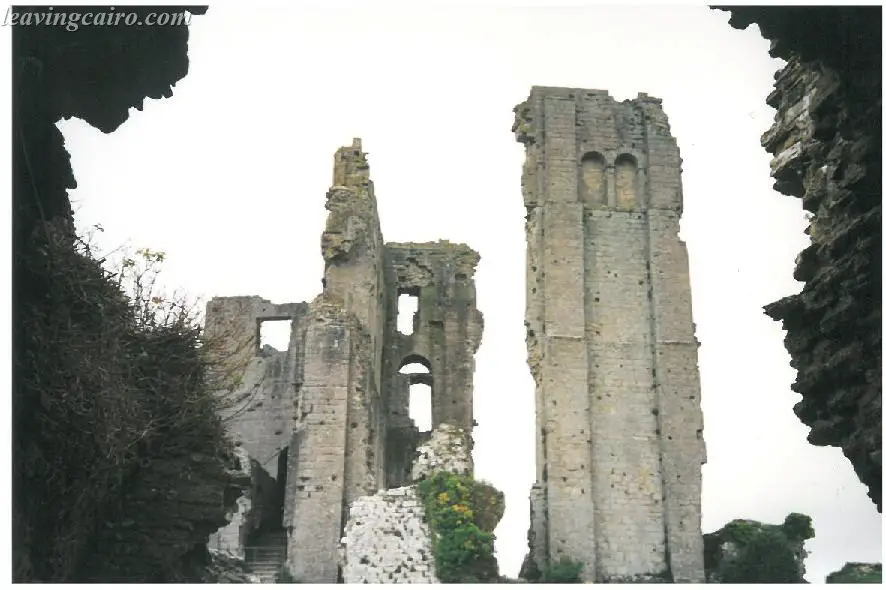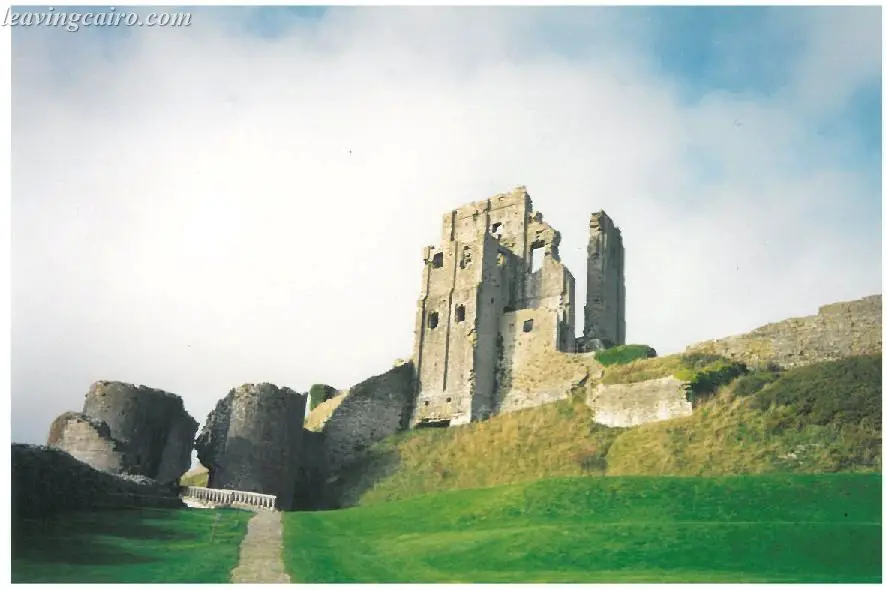 Where is Corfe Castle specifically?
Purbeck is a peninsular in Dorset, surrounded on three sides by water.  Corfe and Corfe Castle sit here and the area offers so many activities to make a great family holiday after spending your time exploring the castle: horse riding, hiking in the Purbeck hills or brisk walks/strolls along the beaches of the area. There are two free museums in Corfe Village and the whole area is part of the World Heritage Jurassic Coast, a 96 mile coastline running from South Devon to Dorset offering stunning views and discoveries such as fossils – as the name indicates.  Great for the budding palaeontologist of the family!
I have to go back again and spend more time in this region.  I can't wait.
Getting to Corfe Castle, Dorset
It's possible to travel by train from London Waterloo to Wareham in Dorset, then take a bus. The total journey is approx 3 hrs 9 mins.  There are two trains every hour, hourly on a Sunday from Waterloo.
Sit back and let the train take the strain.
Have you been to Corfe Castle and the village in Dorset? What was your opinion?
PIN for later