My luxury tour of Greece Out Of Season continued.   Read all about Greece Out of Season – Mount Parnassos and a visit to a bread museum.  We continue with a look at 'Greece Out of Season' through wine tasting in Central Greece and experience local culture through weaving – although in reality, Greece is never out of season…it's a 365 day destination with many different activities.
**There will be affiliate links through this post, meaning that if you choose to book through them, I will receive a small amount of commission, at no extra cost to you. Despite any complimentary services received, all thoughts and opinions remain my own**
Wine tasting in Greece – Hidden Natural Gems
From Mount Parnassos I was driven to a secret location.  It is such a hidden gem that Elena of Fly Me To The Moon travel has specifically asked me not to disclose it!  All I will do is tantalise you with some fantastic photos of the fountains and ancient site – and you'll just have to book your tour through Fly me To The Moon if you wish to discover more about this gorgeous natural gem.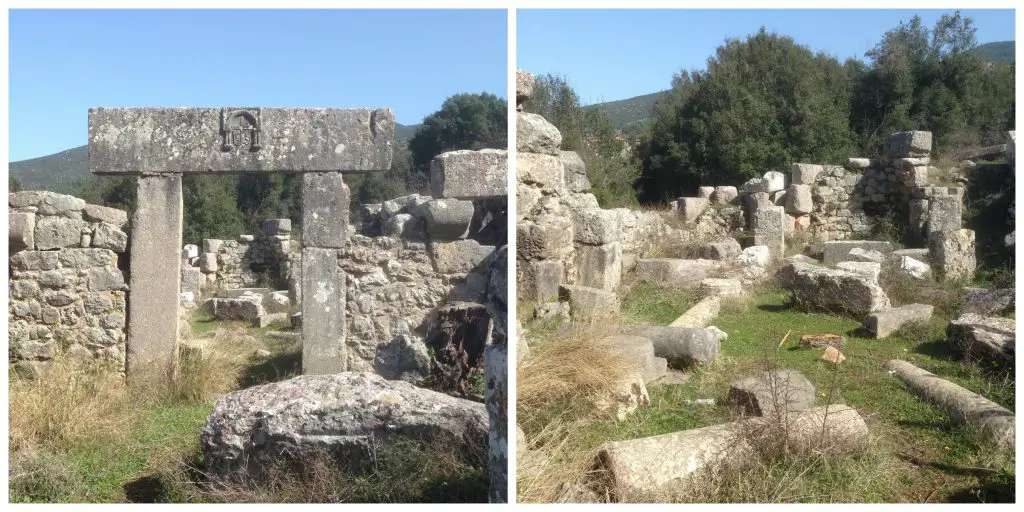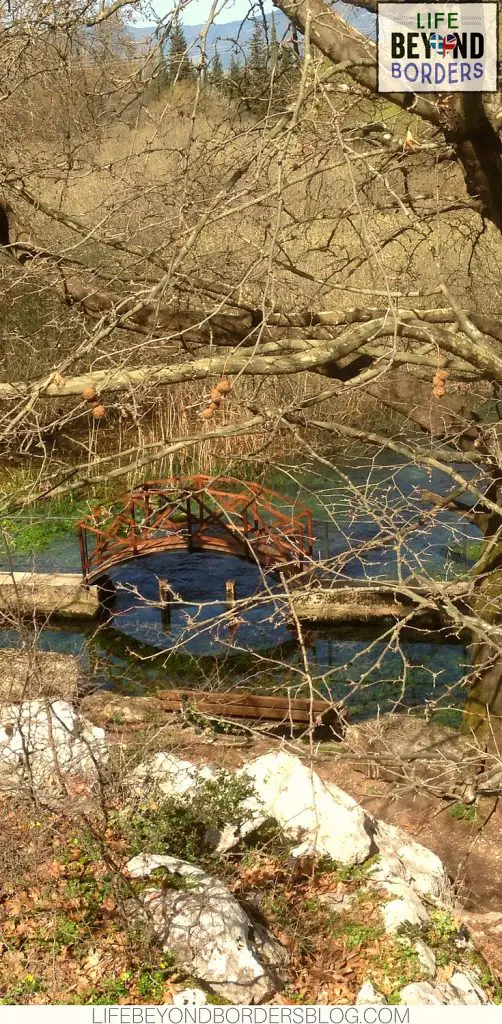 Wine tasting – Greece out of season
Near Mount Parnassos in central Greece you can find the Argyriou Winery and Guesthouse in Polydrossos.  Run by the Argyriou family, whose wines are exported to China (big market for red wines), Cyprus (big market for white and red wines) and supplies hotels locally and in the islands, you can rest assured when sampling one of the many on offer, you're supporting a local company, not a big chain – a family who cultivated their land into vineyards in 1995 and turned their home into a winery in 2001.
After a delicious taste of three white and three red, I came away with a bottle of my favourite: Manteio White.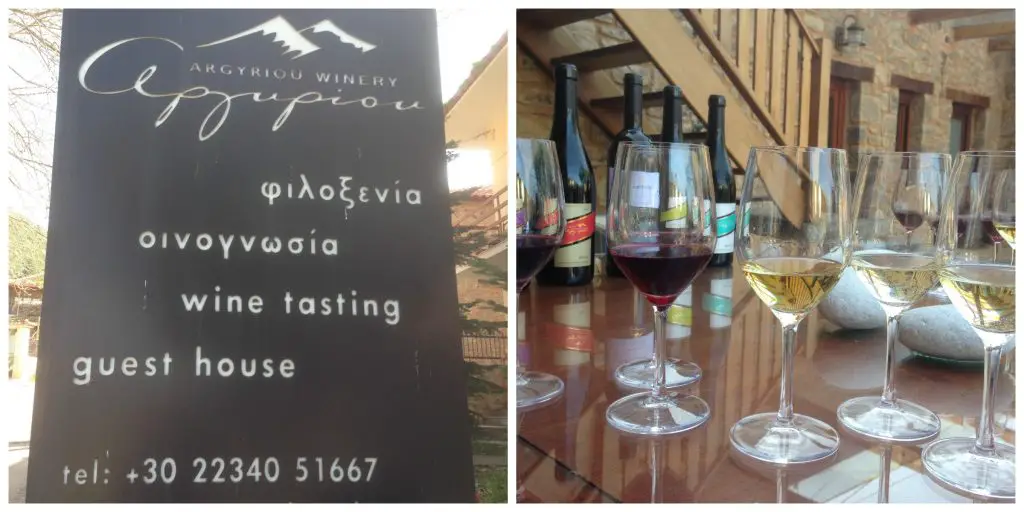 And after a delicious lunch at Nikos's Taverna in the square of the local village of Eptalofos, we headed to our final destination of Arachova, our base for our two days and our last port of call for the day, the Weaving Museum.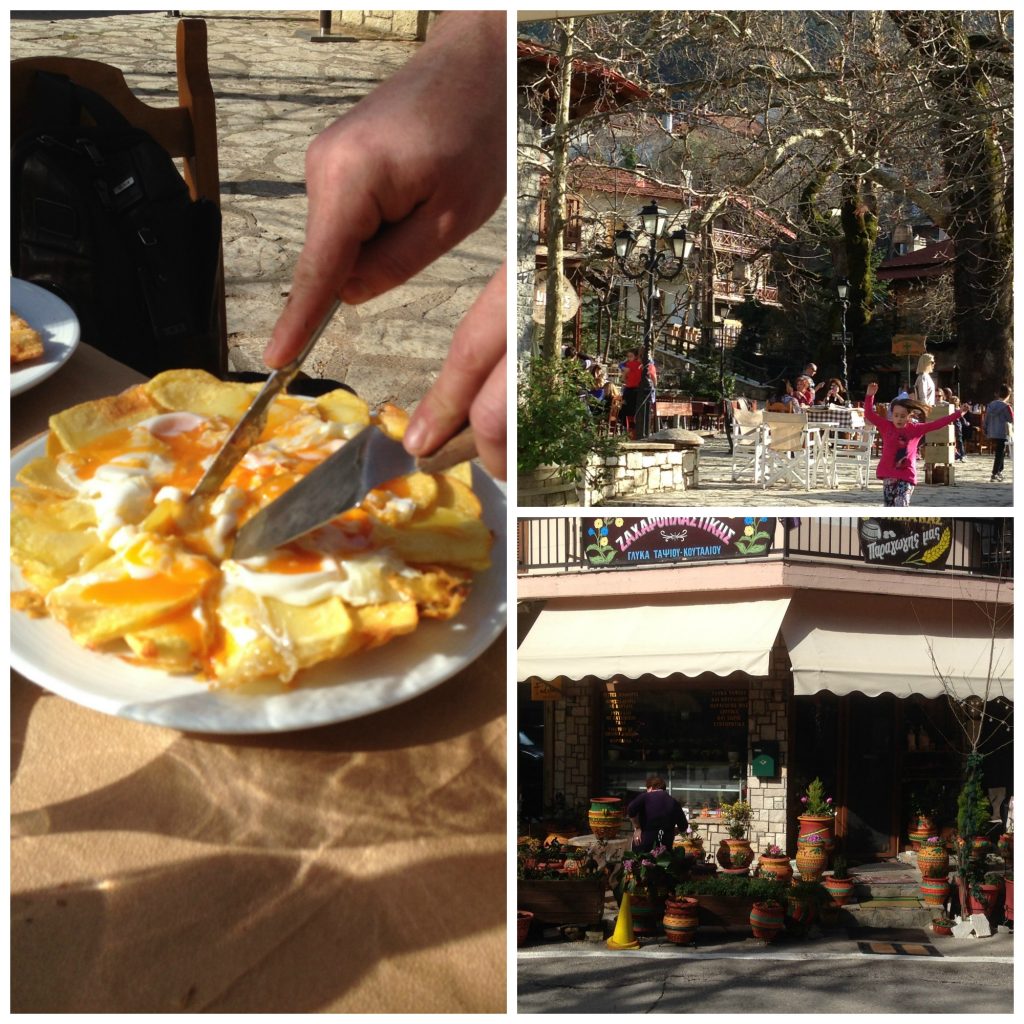 Arachova Weaving Museum – Greece
It's actually the Ethnographic Museum of Arachova and offers a permanent exhibition of local costumes and weaving of rugs from the area, plus a variety of looms – and a temporary exhibition.  When we visited, it was a rather bizarre (but fun, nonetheless) exhibition of robots, all made by a retired local as his hobby when he worked in the telecommunications industry.  All parts that were no longer needed, he would collect and made a variety of gadgets from them!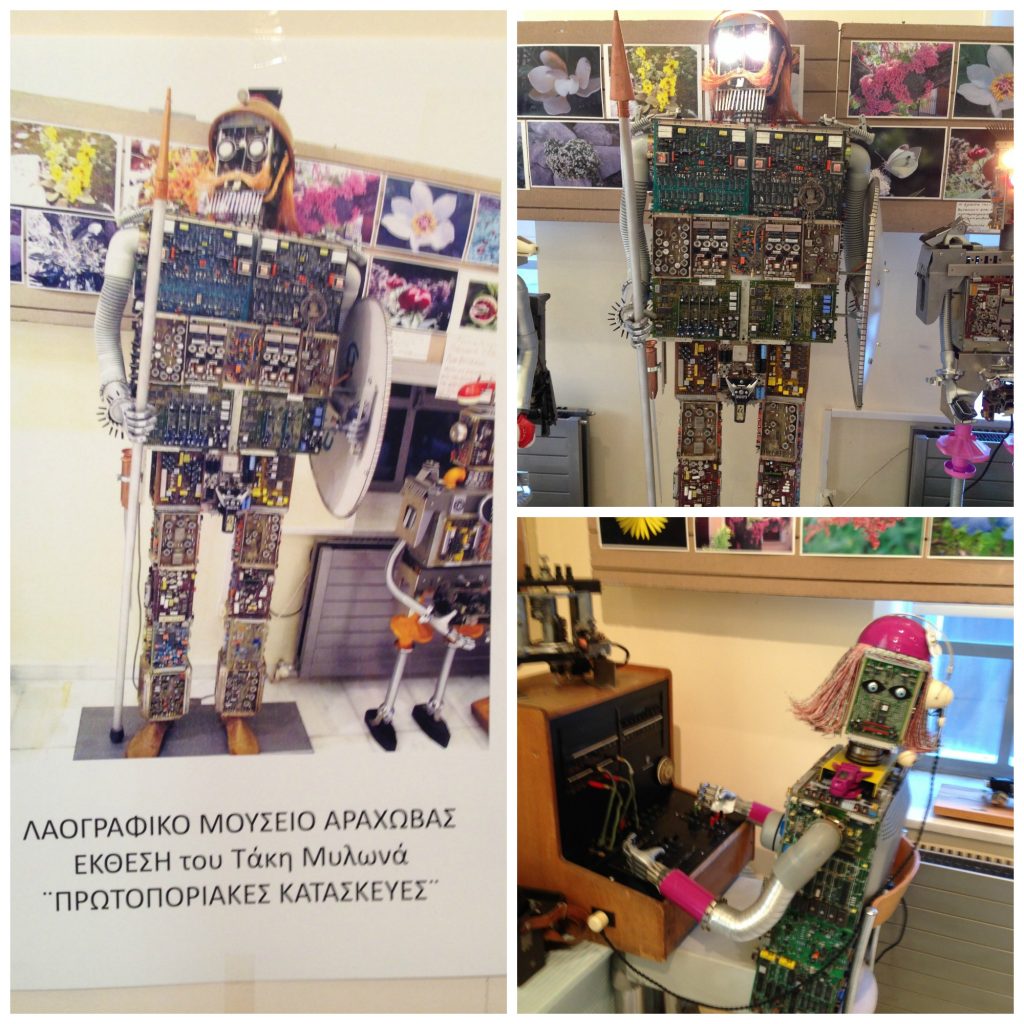 The Weaving Museum itself also hosted workshops and classes – and every day in the evening, a variety of age groups and levels of ability would come and take weaving classes.  To me, this was nice to see as it showed that:
People wanted to keep the traditions alive
Even young kids and teenagers would come to classes – meaning it was a good hobby to encourage, rather than watching tv all the time.
I got to try my hand at weaving, on the 'very basic' loom (apparently) and trust me, it requires patience which I don't have.
You pass the loom through the strings of the machine
You pull the weave tight
Repeat the process
If a different colour is required, you need to weave in a different colour.
Nope – not for me, I will leave it to the professionals.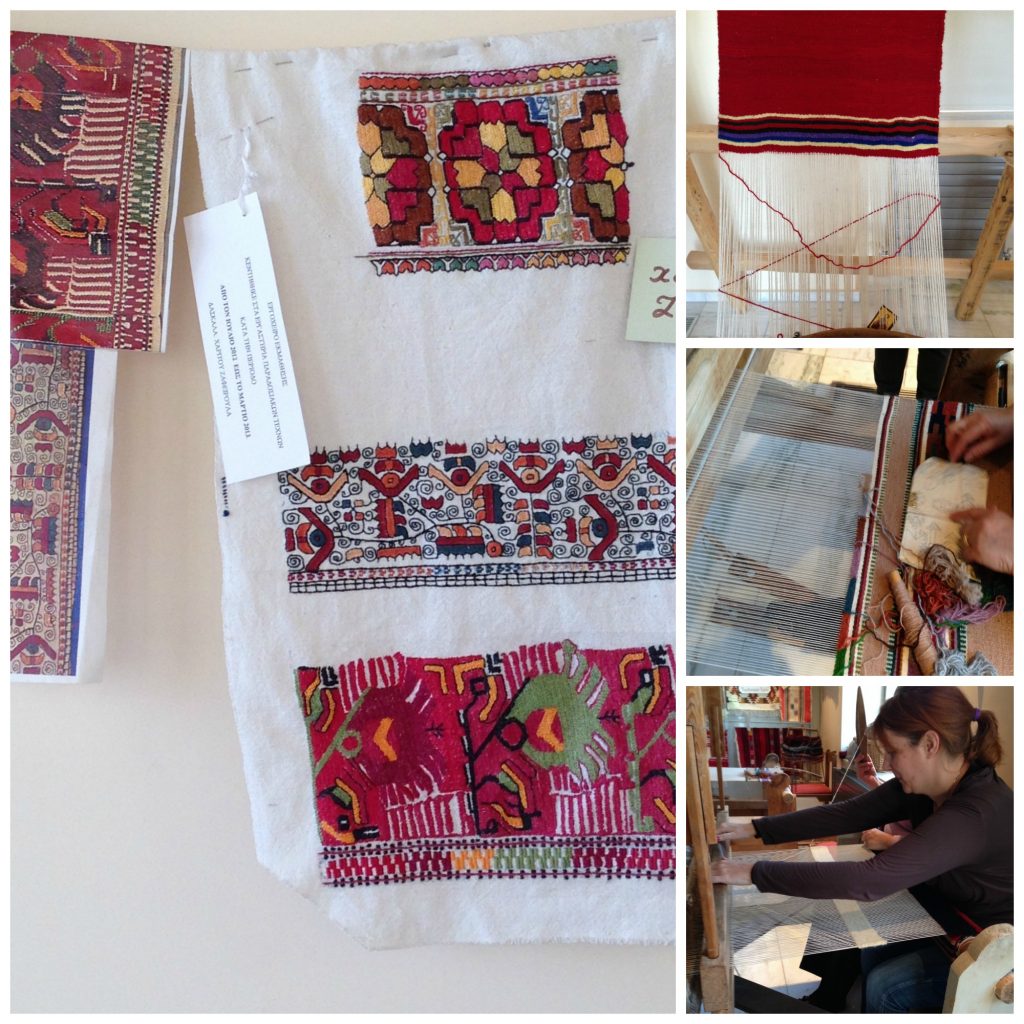 Hotel Elafivolia – Wine Tasting in Greece
And then finally we checked into our beautiful hotel for our stay – more like luxury apartments – located just outside of Arachova.
The Elafivolia Suites and Apartments offer 6 private apartments for guests, ranging up to approx. 120 sq m with private bedroom, kitchen, living room and bathroom.  Some suite have two bedroom – perfect for families.  I stayed in the Junior Executive suite – well, I think I'll leave you to see the photos and judge for yourself.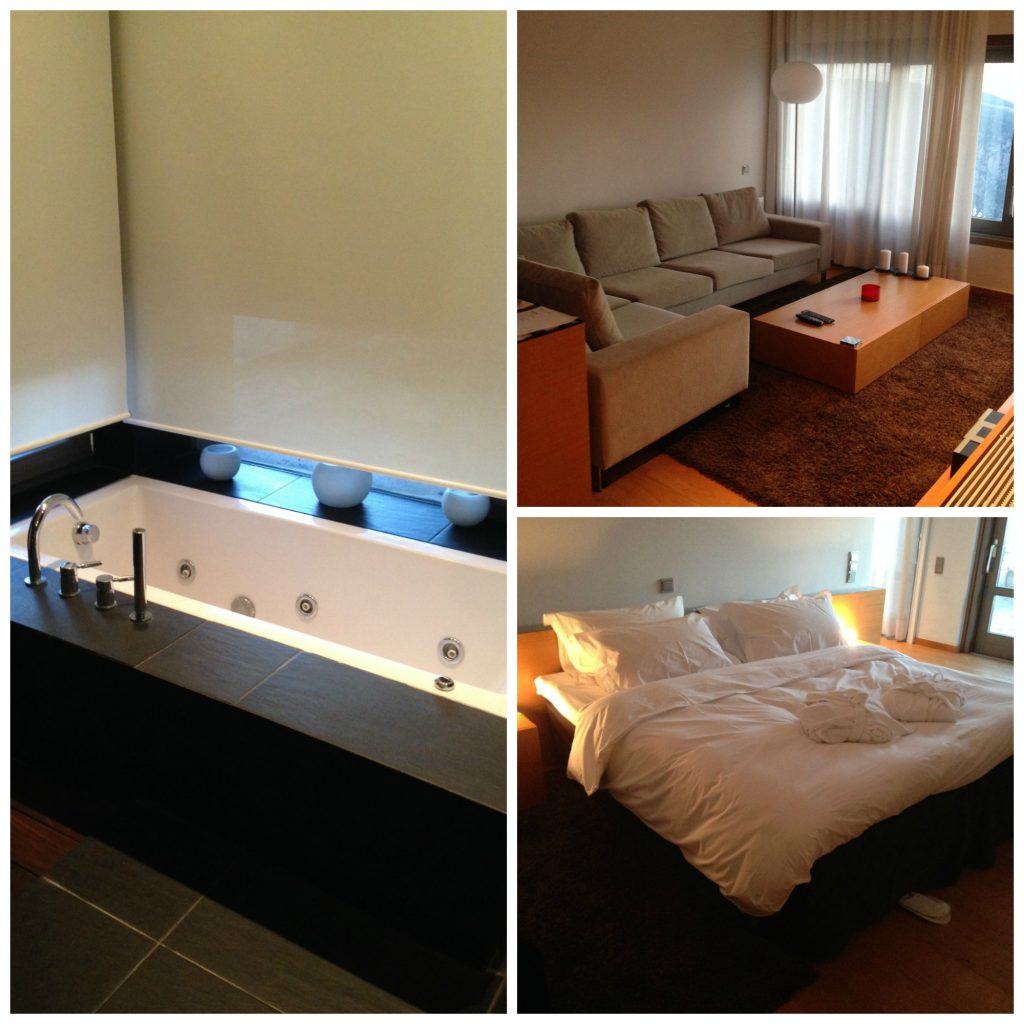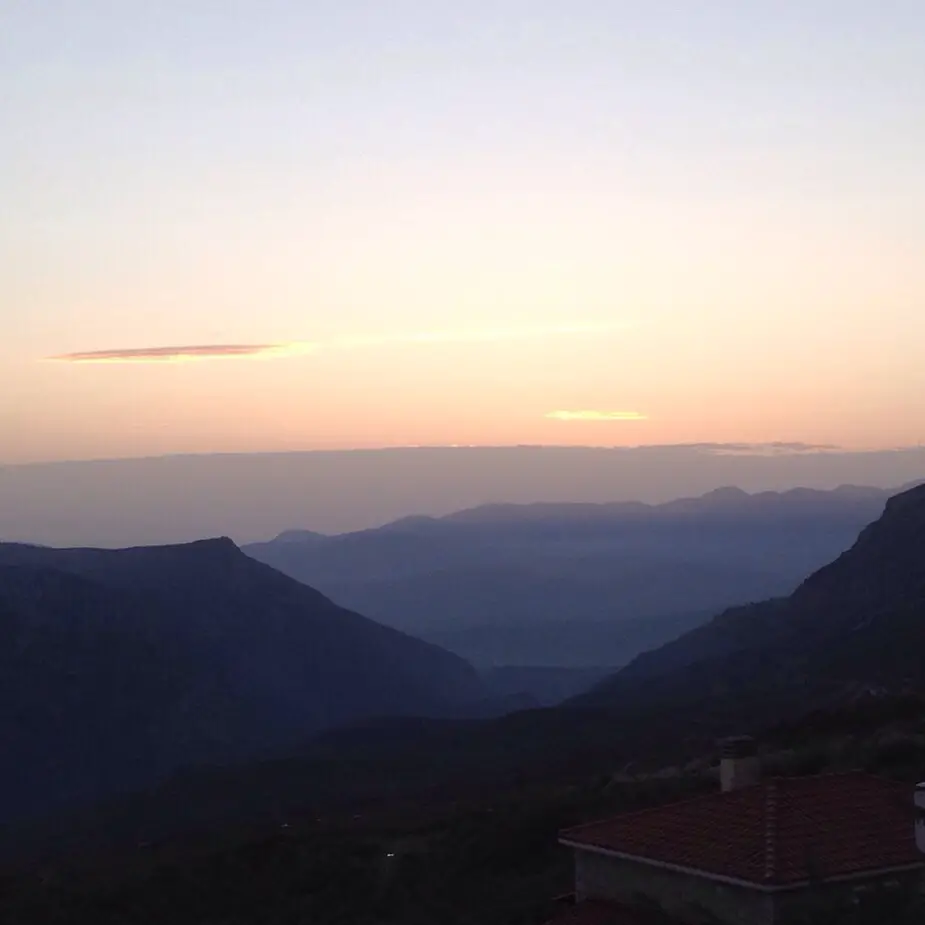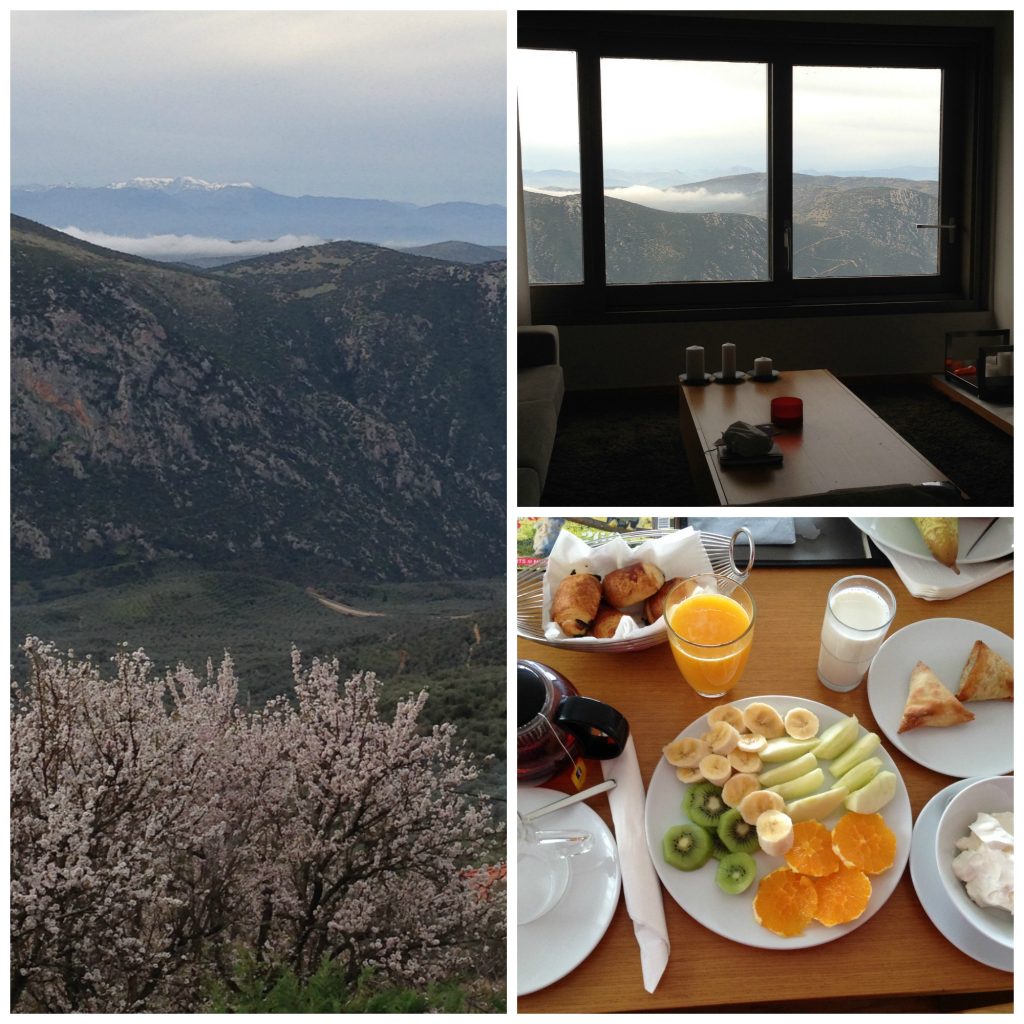 And so my day came to a close – what a wonderful place to fall asleep.
As you've seen, Greece can be very interesting 'out of season' – and offers so much more than just beaches, islands and sea.  I hope you'll consider Greece at any time of the year, and come and experience the mountains and traditions and the wine tasting.
Pin for later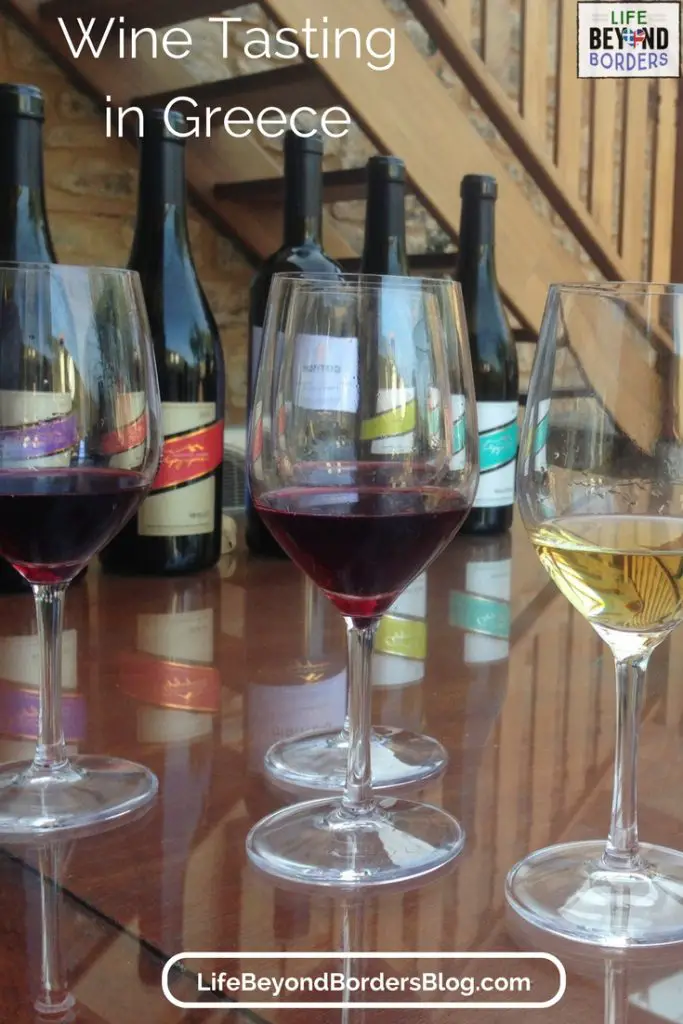 Header image wine glasses © Unsplash