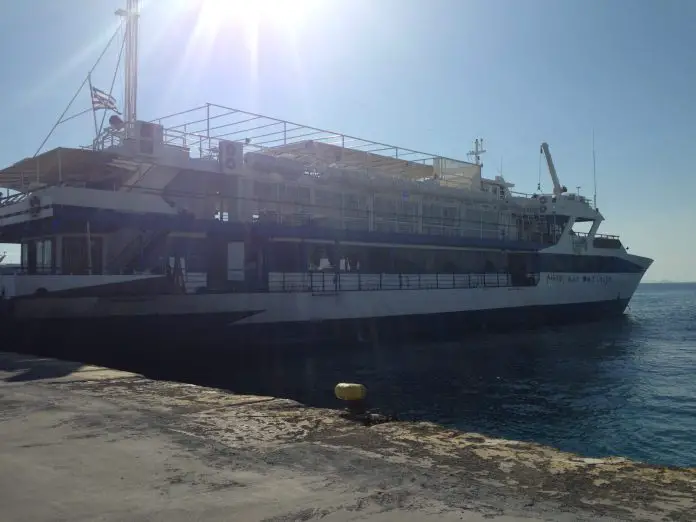 Friday 17th April 2015 loomed bright and early for me.  Those that know me will know I'm not an early bird – at all. However, today was special:  a dear acquaintance and fellow author was visiting from the U.S. – it was Sonia Marsh's first  ever visit to Greece, and to make the experience even more memorable, Elena Sergeeva of Passion For Greece arranged for us to be hosted by Athens One Day Cruise.
What's an Athens One Day Cruise?
You may well ask!  In the past I've not really been a fan of organised trips (remember my preference to travel by container ship over a cruise?) but Athens One Day Cruise offers exactly what it says: a cruise lasting most of the day from Athens to three Greek islands: Hydra (where no cars are allowed, only donkeys as transport, or get walking!), Poros and Aegina.  It's a great idea actually, especially for people who don't have a long vacation in Greece, are staying in the capital and want to make the most of their time here – without travelling 5 or more hours to the further islands like Paros, Naxos or Santorini.  It gives a taster of the Greek islands.
This is why, at 7:45am, myself and my new friend Sonia Marsh found ourselves at Flisvos Marina on the South Coast of Athens (Athens One Day Cruise has a separate departure point…it doesn't depart from Piraeus, like all the other commercial ferries and cruise ships).
The vessel
We sailed on the Platytera Cruise ship – the capacity is for well over three hundred people.  They have a sun deck, a 'cafeteria' area with the chance to purchase duty free goods from the shops, and then the 'a la carte' dining area below.
Our Day
After locating the ship, we boarded – accompanied by a saxophonist playing on deck – and posed for photographs with two traditionally dressed Greek men and women.   So far so good – if not a little 'staged' for my liking…but I can see how tourists would find it interesting.
Settling onto the deck, my friend and I marvelled at the scenery around us and viewed the rising sun, whilst waiting for everyone else to board.  It was a good job we arrived 45 minutes early (you can tell we're not Greek!) as pretty soon after we were on board, the queue to get on was huge.
We couldn't sit outside all the time as we gently cruised out – it was very cold still at 8am.  So we took ourselves inside the top deck and and hour and a half later, we reached Hydra.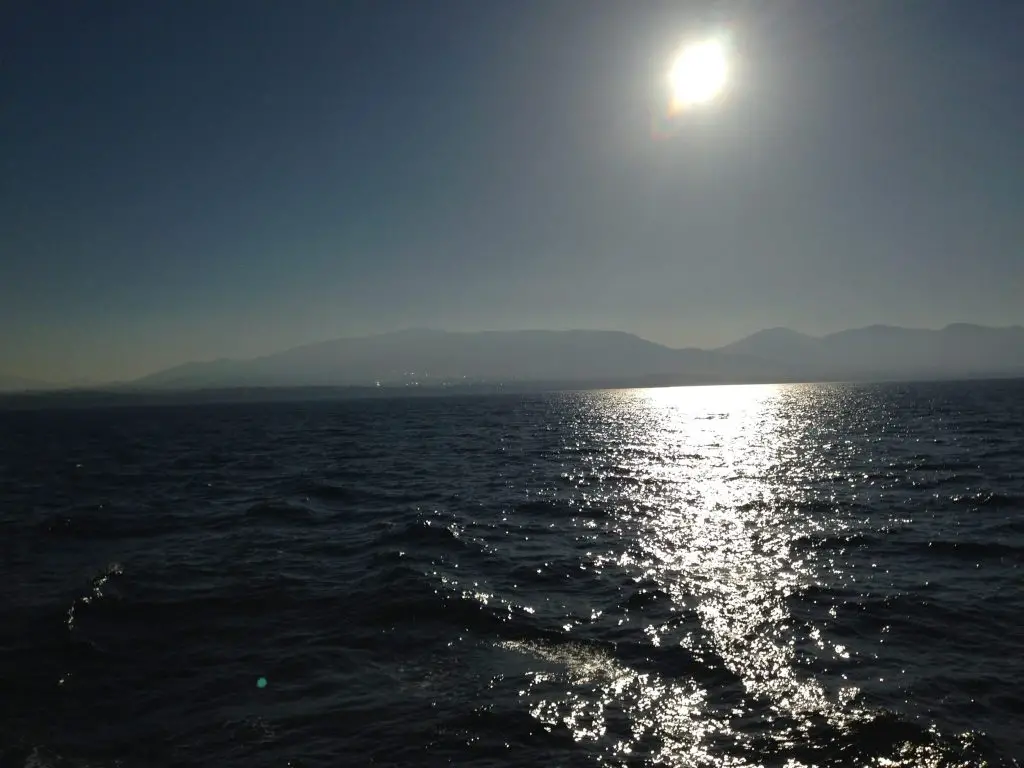 Hydra
Hydra is in the Saronic islands of Greece, very near the Peloponnese.  The main town is Hydra Port which caters to the tourists and offers small hotels, restaurants, tavenas and the ubiquitous donkeys that transport the locals, goods and also the occasional tourist who wants a ride (Hydra allows no cars).  Mandraki is another tiny town on the island, population in 2011 – eleven people.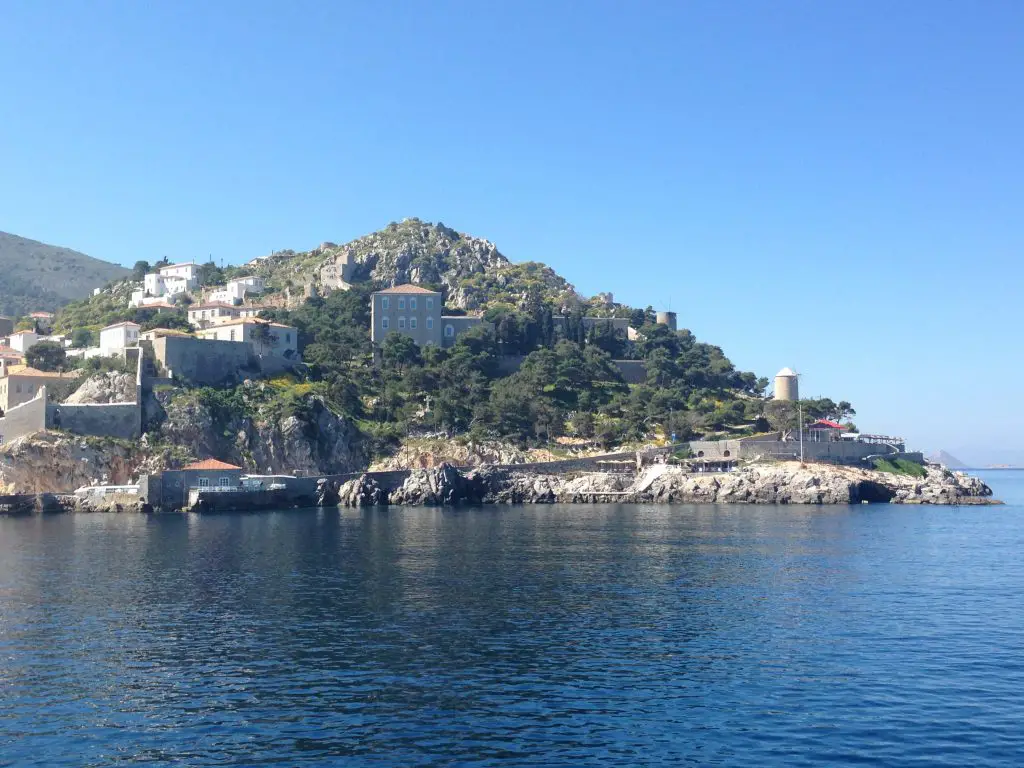 As you'll see from the photos, we had a great time just chilling and drinking coffee. We had about an hour and a half on the island, no long – but enough as a taster.
Next stop: Poros
Lunch
A buffet lunch was served in the a la carte dining area on the way to Poros (which took just over one hour).  As you can see, the food was delicious.  We were acompanied by a two man band playing and singing a medly of tunes.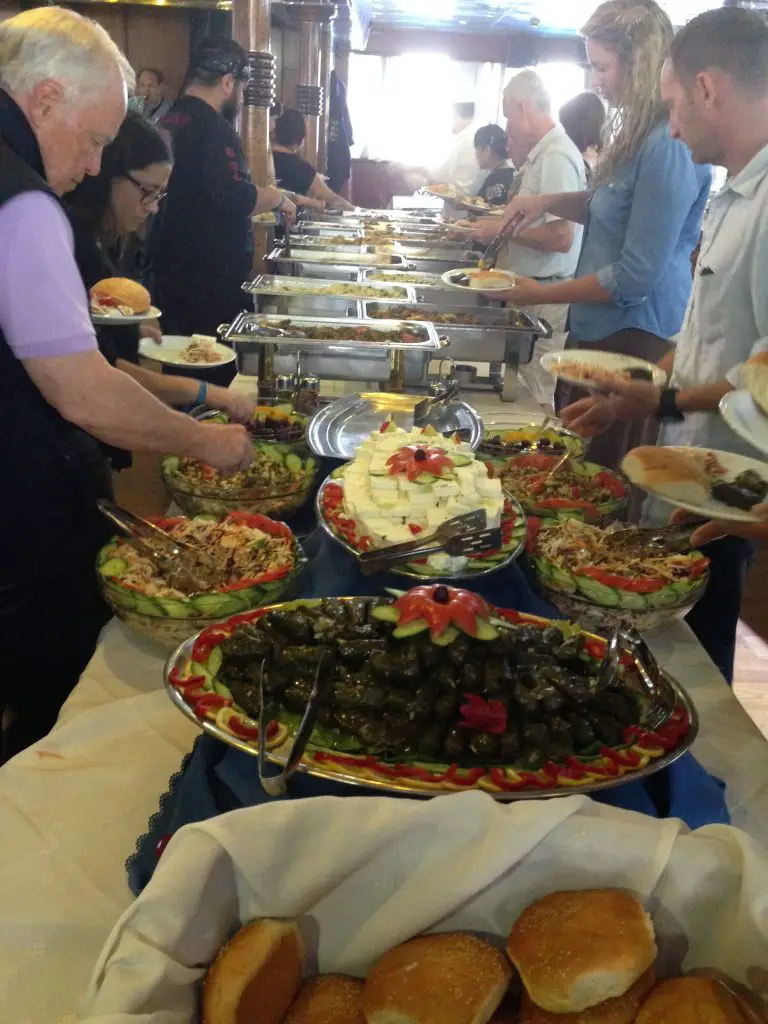 Poros
Slightly disappointingly we only spent about 55 minutes on Poros – it didn't matter to me because I've been here before, and will come back again in the future.  Read more about it here.  But there was enough time for another frappe and gaze out to sea.
Aegina
Aegina was our third and final island.  We had longer here and passengers had a choice of two optional excursions on the island: nature or historic.  Again, Aegina is an island I've been to in the past and so I chose to relax with yet another frappe, and gelato!  Read more about Aegina here.
We then slowly cruised back to Athens at about 5pm, after a long day.  The weather had warmed up somewhat, but still, being out in the open can be a little chilly.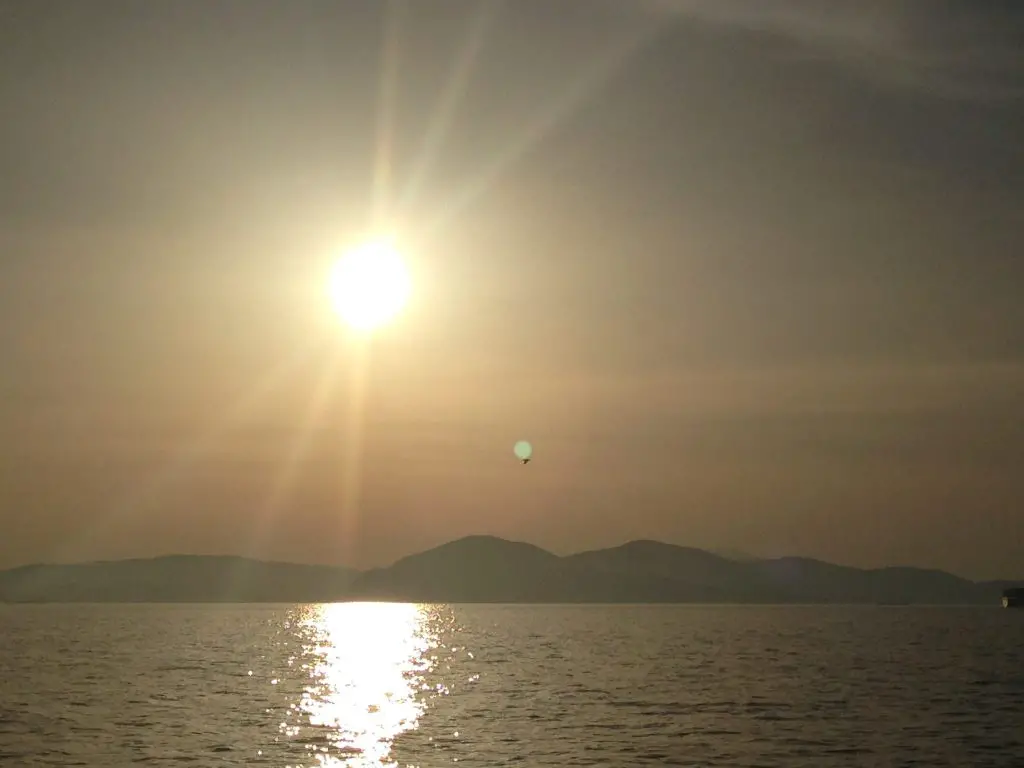 Facts and advice
Don't wear summer dresses (unless in August – but even then take a pashmina or wrap scarf).  It gets chilly.
The One Day Cruise costs €99 euros per person for one day from 8am to approx. 6pm.  It includes:
Live music throughout the day
Greek traditional dancing on the return journey
Buffet lunch
Pick up / transfer from any Athens Hotel
Visit to three islands
My only observation – being familiar with Greece – is that I think it should concentrate on quality time in two islands, namely Hydra and Aegina and cut out Poros.  There seemed little point in going to this island for approx. 55 mins.  Also, the Athens One Day Cruise website does not provide any idea of costings.  You only get this once you go through the reservations procedure online.
All in all, I would recommend the cruise for those of you staying a short time in Athens and want a taster of what the nearby islands are like.
**A special thanks to Athens One Day Cruise for hosting us for the day. As always, all thoughts and opinions remain my own, despite any complimentary services received.••