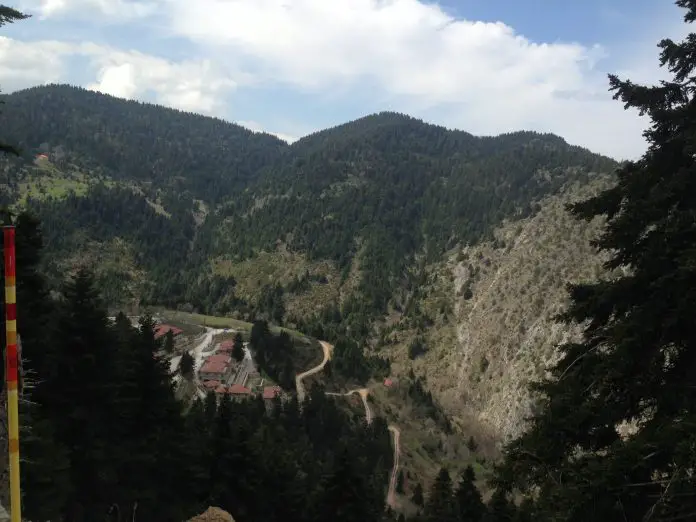 Many of you will know that I belong to a great travel blogging network – Travel Bloggers Greece.  We're a group of bloggers who aim to share our knowledge and help promote Greece to the international market.  Recently, we all took part in our inaugural trip to do just that – members of Travel Bloggers Greece were hosted by Montanema Handmade Village in the Agrafa Mountains, part of the Pindos Mountain Range near Lake Plastira in Central Greece, not far from the town of Karditsa.
What is a 'handmade village'?
Montanema Handmade Village is nestled in the green-clad gorge of Anthohori – a magical spot in the heart of the mountains,  just 4.5 kms from Lake Plastira.  Keen hiker and mountain lover Christos Athanasiadis discovered the peaceful area in 1999 and teamed with his friend Dimitris Panagopoulos, together they planned and designed the village that you see today: completely ecofriendly, each of the thirty-three stone cottages (ranging in size to accommodate one person, a couple up to a family) have tiles roofs, fireplaces or woodburning stove and intricate woodwork carved into the stone walls, and antiques.  Privacy is guaranteed.  All cottages are linked via pathways – making the whole experience very Little Red Riding Hood!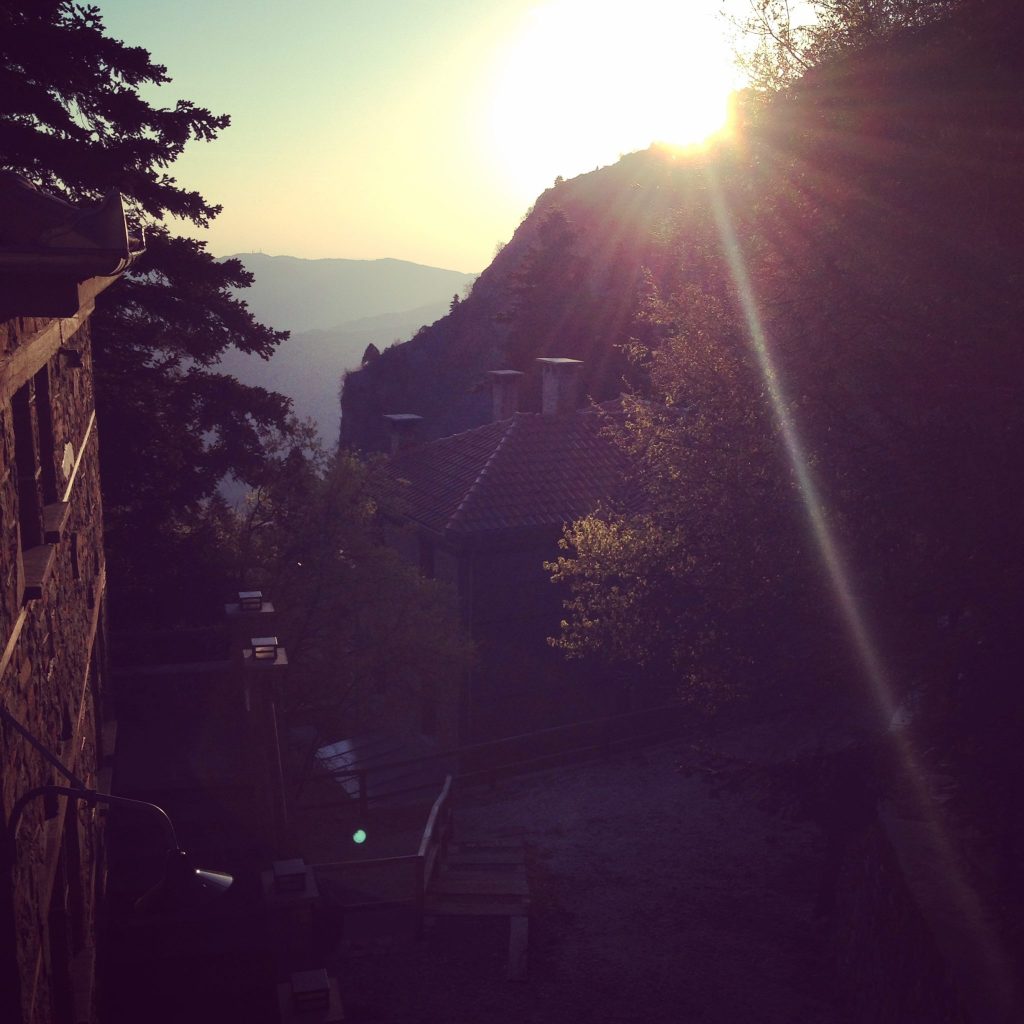 Meals and food
Meals were taken in the Fournia Dining Room – with its panoramic vista of the valley below.  All the food was locally sourced and homemade – including the bread, honey from local bees and even ingredients needed to make pasta such as eggs, sheep's milk and local flour.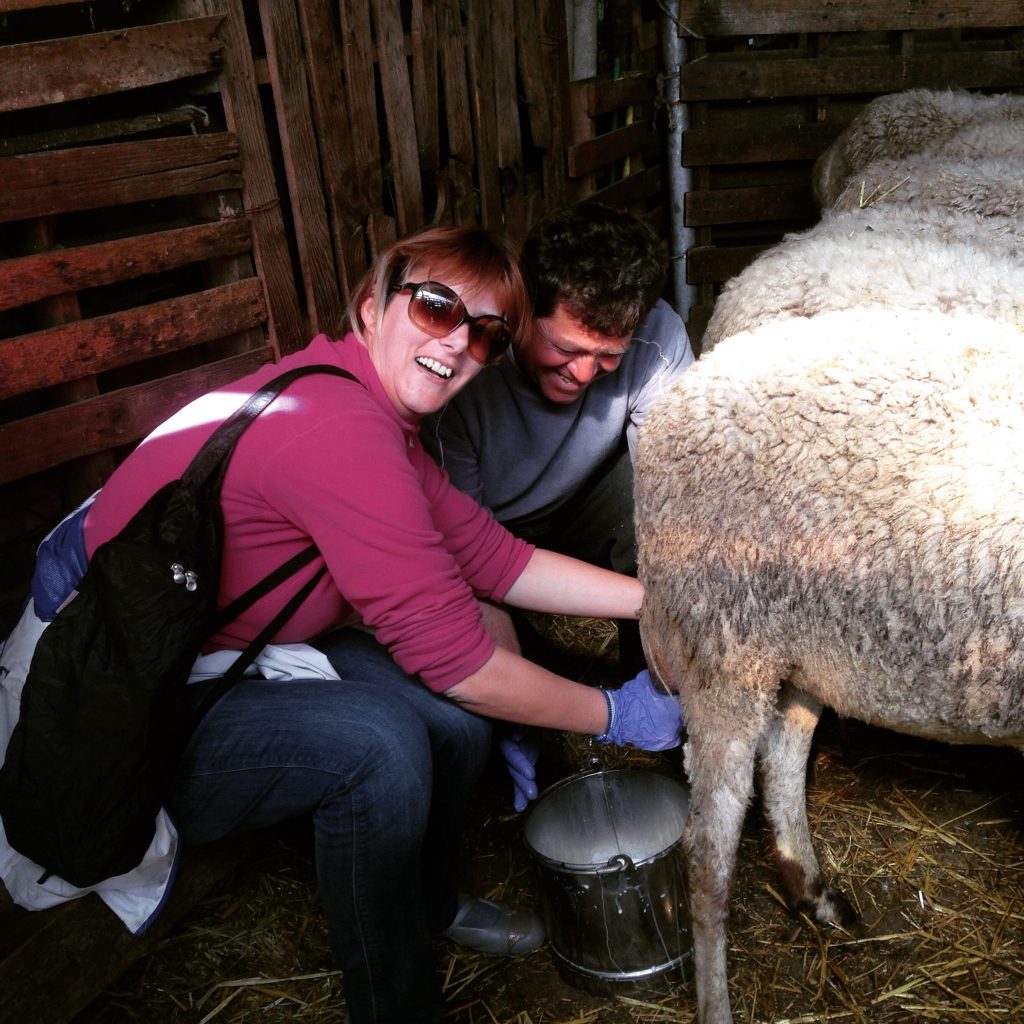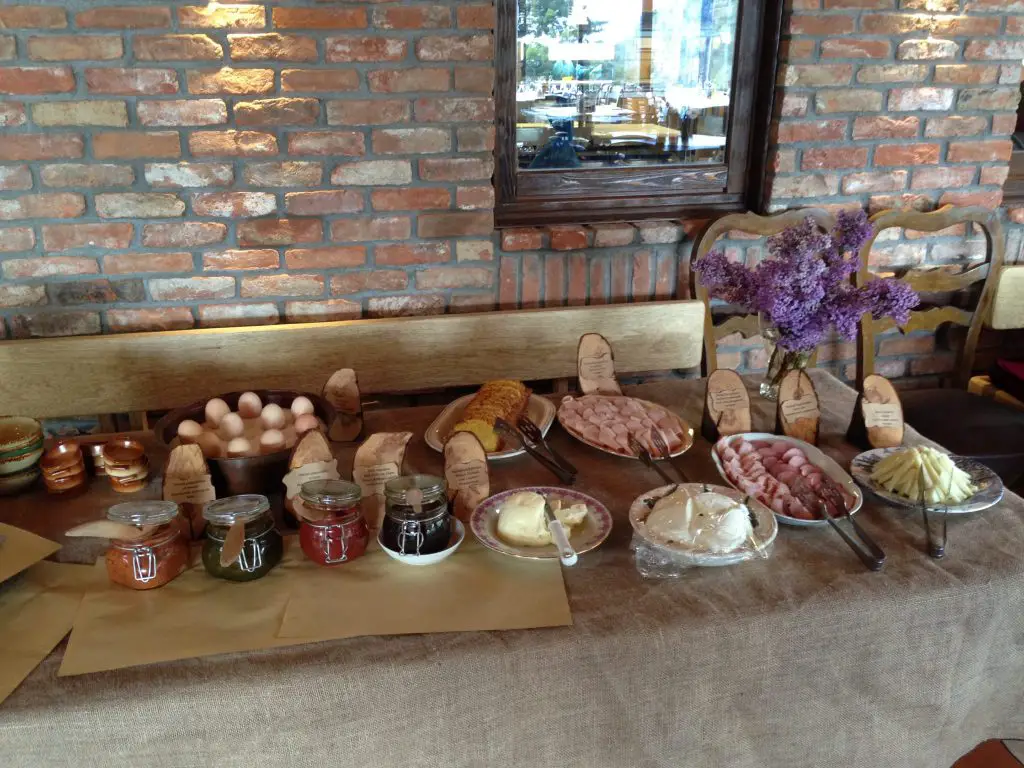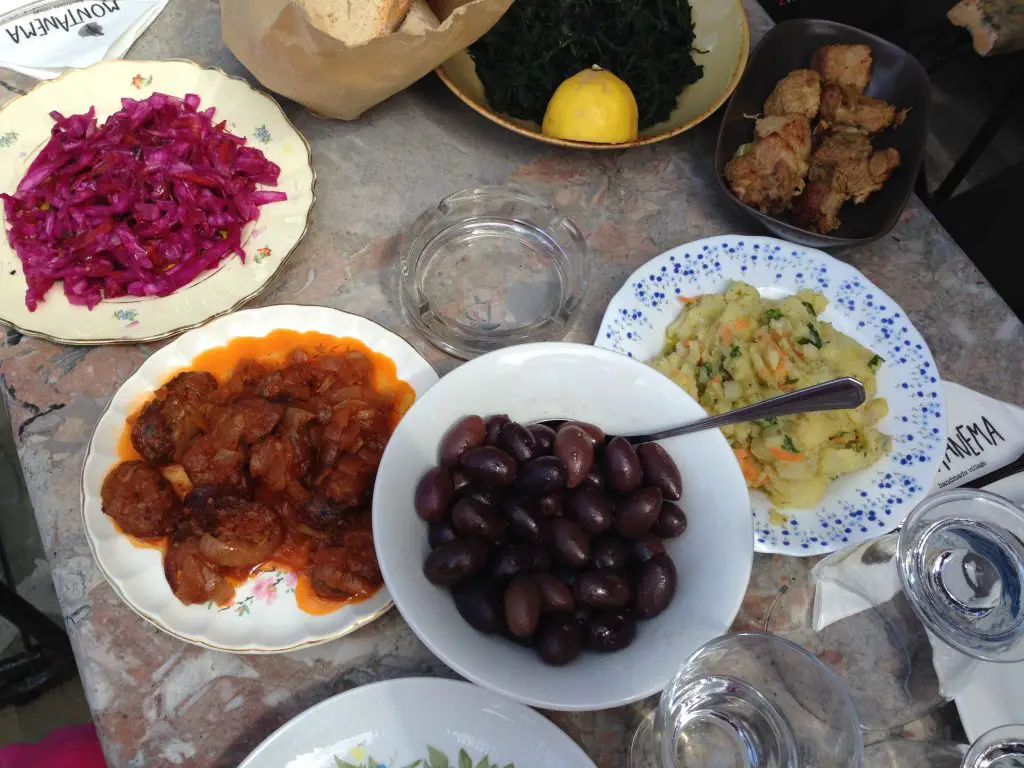 The Resort is also in the process of opening their Cellar Hedos which will sell local wines and local produce.  Also the possibiliy of hosting wine tasting!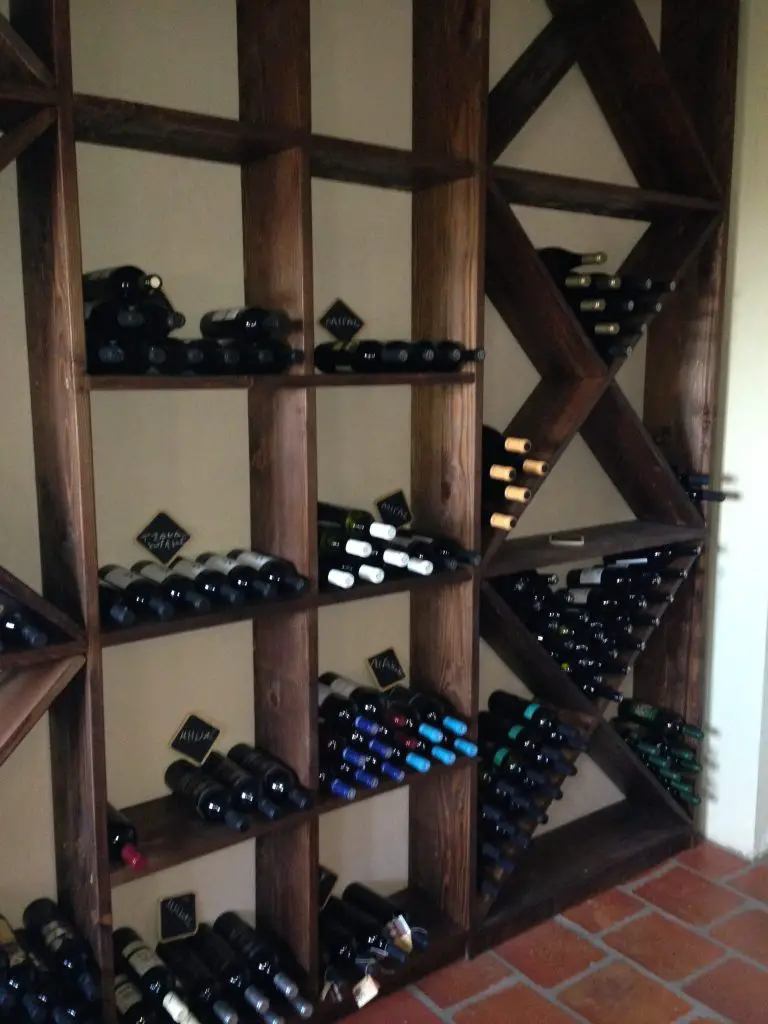 Peaceful night's sleep
With no white noise such as passing traffic, the only sound that lulled me to sleep was the whisper of the wind through the surrounding forest.  Spooky?  Not at all.  Tucked up in my duvet in my kingsize bed, watching the fire crackle I truly felt as if I was in a Disney cartoon.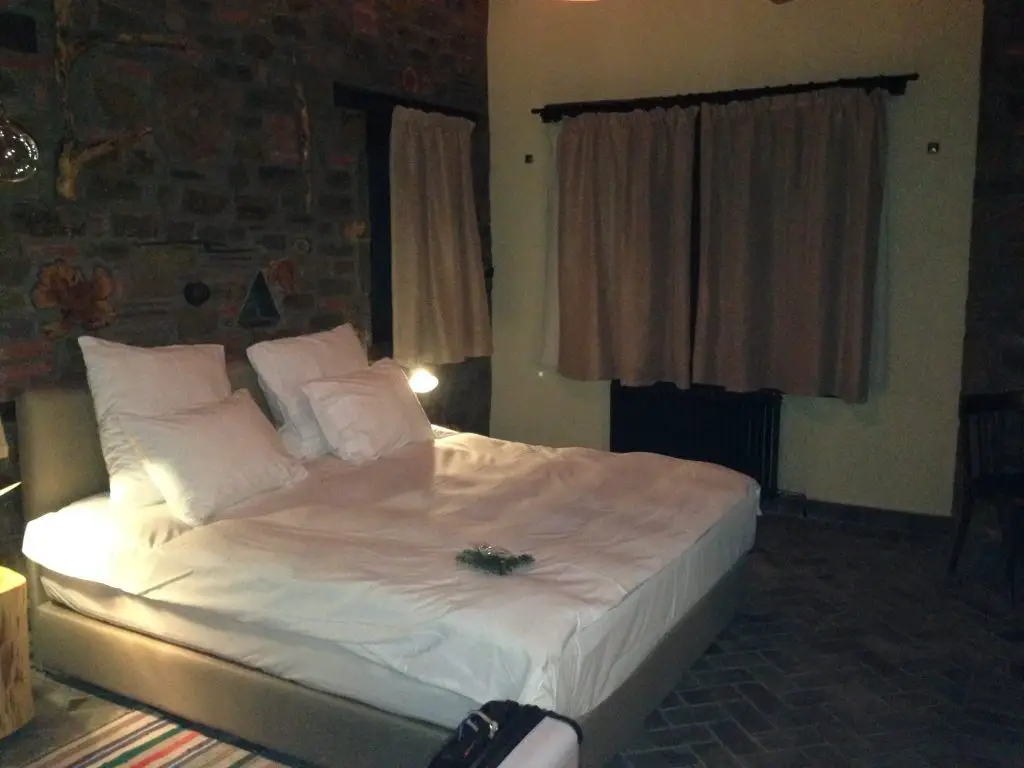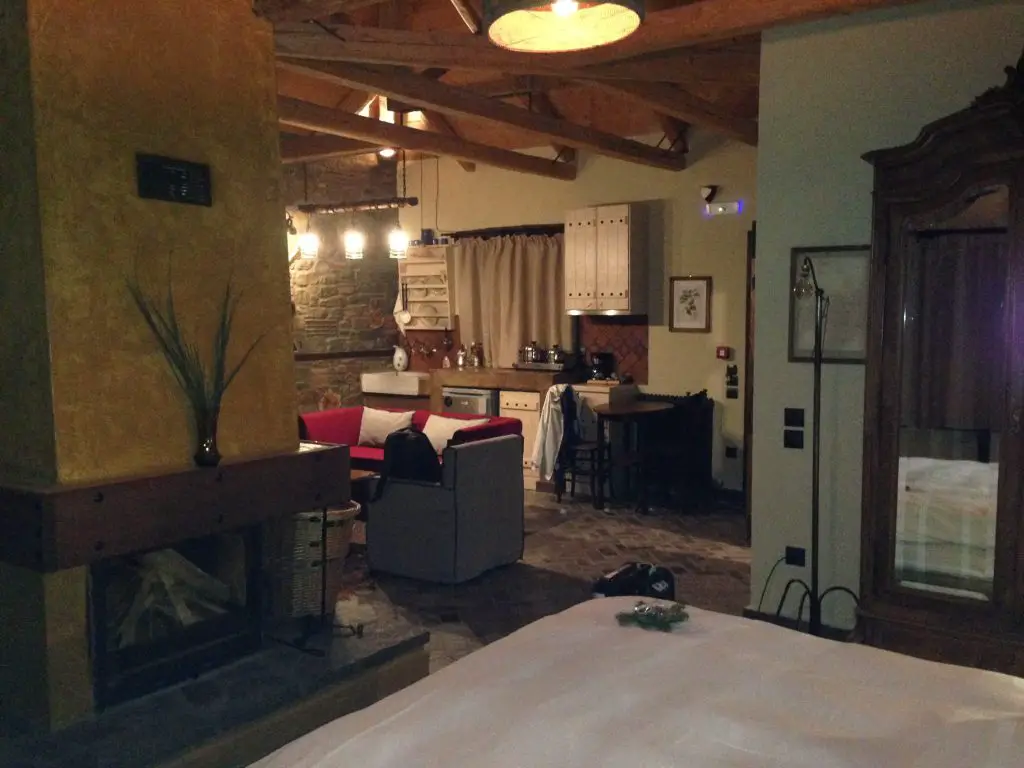 Travel Bloggers
As mentioned, this was the inaugural trip of Travel Bloggers Greece whose aim was to experience this beautiful place, and to bond.  The location provided the opportunity to do just that – to get to know each other and our area of expertise, to offer advice and another member, Dimitrios Asithianakis of Photography Traveler ran a really helpful workshop You and Your DSLR Camera, helping us to improve upon our images.
Other travel bloggers present – all offering a different aspect to travel blogging in Greece include:
A Greek Adventure – Travel blog for adventurers, sports and trips in Greece, but not only. Be sure to check them out
Family Goes Out – Specifically look at family holidays in Greece
Meet Culture – A Chinese couple that promote Greece to the Chinese market.  This link is in English
Passion for Greece – Founding member of Travel Bloggers Greece – Elena Sergeeva – shares her passion for Greece through her personal site
My Greece My Travels – Founding member of Travel Bloggers Greece – Marisa Tejada – shows us her Greece and other destinations
Montanema Facts and Advice
Montanema Handmade Village is a brilliant place to come as an individual – especially if you want to lock youself away and write, for example!
It's very romantic for a couple – even maybe an alternative honeymoon destination if you're into the outdoors ie: hiking.  Think of coming back to a log fire in your little cottage every night.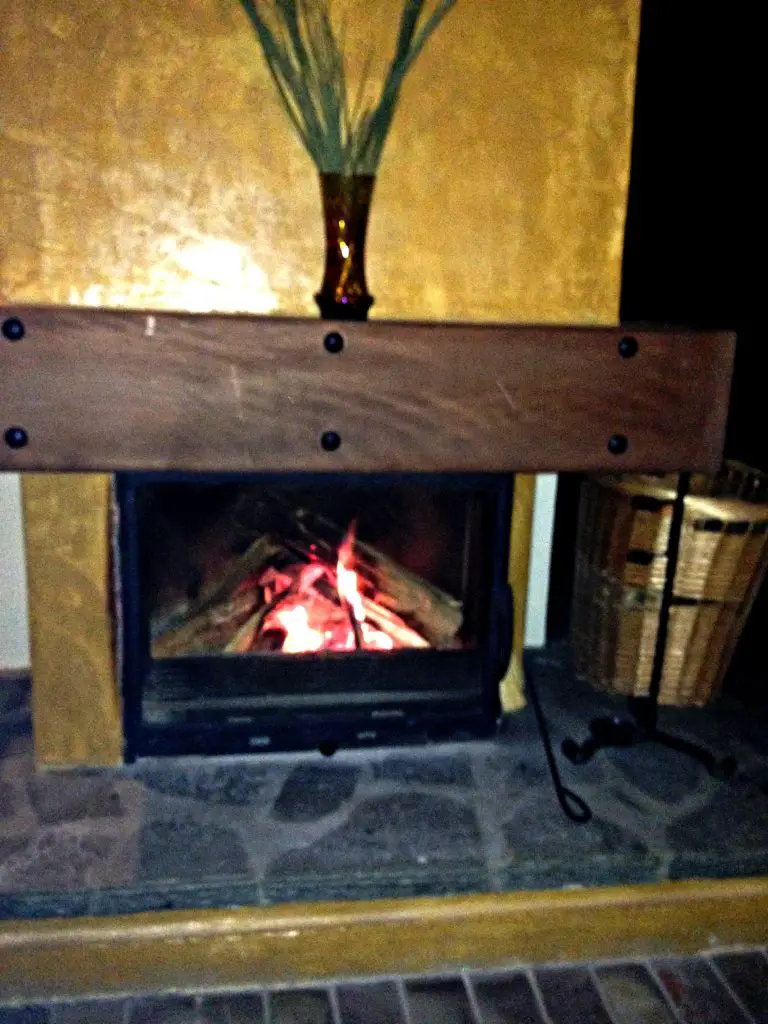 The Village is in the process of developing a spa (the local mountain water is beautiful), and also building a Conference Centre.  I cannot think of a better place to host a conference.
Family Goes Out can offer you  more advice on families coming to Montanema.  In my opinion, it's probably suitable for slightly older children as opposed to very young kids – but there may be those that disagree.
The Village is approximately 4.5 – 5 hours drive from Athens.  It is near Karditsa, and whilst it may not seem a long way by the map, BE WARNED: the road from Karditsa up to the village itself is barely a rough track, so this takes time to drive.  Once off the highway, the road can become very twisty/turny as you navigate the Pindos Mountain Range.
It's possible to travel by train from Athens to Karditsa.  There are two a day, at an approximate price of 24 Euros one way.  The journey can take nearly 4 hours.  Please note: You may have to change trains once – direct trains are minimal.
By bus (to Karditsa) there is one every 4 hours from Athens and the journey takes up to 5 hours.  Prices from 18 – 19 Euros one way.
Cost: Prices range from 100 Euros per night to 260 – depending on the size of the cottage and time of year.  You have a choice of whether to include meals or not, and there are reguarly special offers.  Check out Montanema's

Online Booking

service

for available dates.
*All prices correct at the time of publishing this post*
Be sure to contact Montanema to arrange a pick up from the bus or train station.  When we were at the Village, it had literally been open only a few months.  I asked the Manager if a pick up from the station was possible and she assured me that if people give the Village/Resort plenty of notice, then it can be accommodated.
My advice:
Hire a car and drive from Athens.  Plan a day either side for the journey and stop at Lake Plastira to partake in their horseriding or paddle boat activities.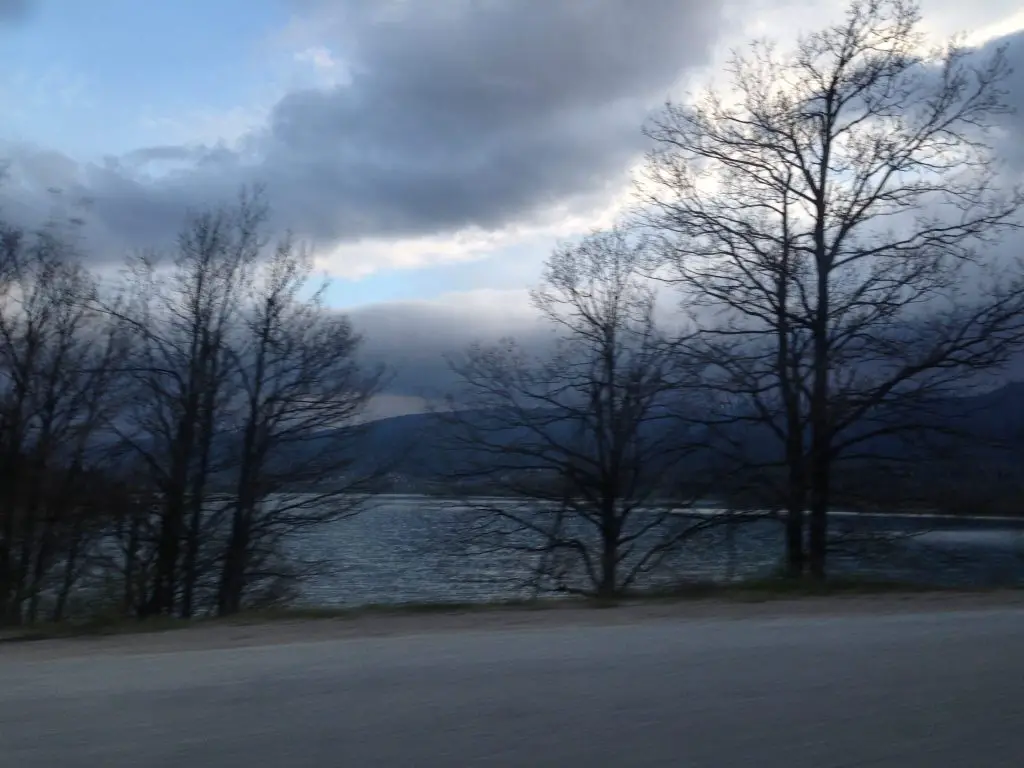 ****The Village is nestled in a valley and the road to get to it, once turned off from the Lake is pretty hair raising and not particularly well paved.  Be aware of this – and make sure you're a confident driver****
Would I go back?
Yes – although I would go with someone who drove!  I wouldn't feel particularly comfortable driving myself.  Or I would go for a full week and travel by bus, ensuring the hotel could meet me at the station.  Once there, I felt completely immersed in nature and felt anxieties and stresses slip away – so I know that if I had longer, I would be totally Zen!
Thank you, Travel Bloggers Greece, for arranging this experience, and to the other travel bloggers who helped make the trip memorable.
**A special thanks to Montanema Handmade Village for hosting us during our stay. As always, all thoughts and opinions remain our own, despite any complimentary services received.**