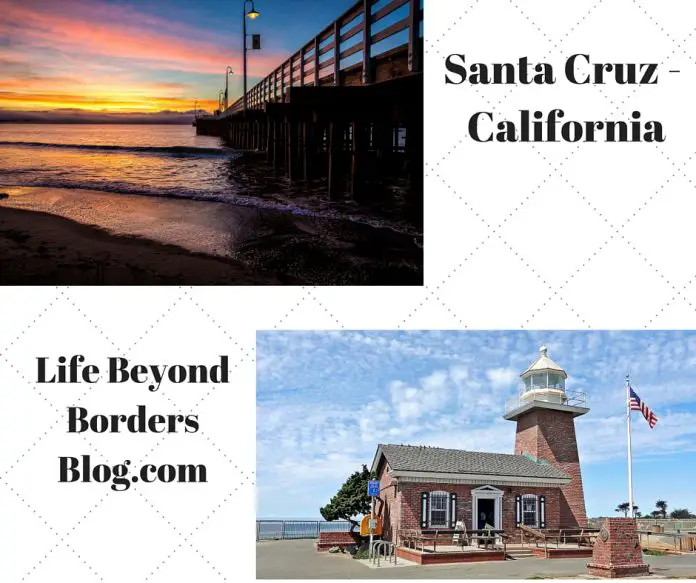 I've been fortunate enough to travel to various places in the U.S; New York, Seattle and a Green Tortoise trip way back in 2004 – from coast to coast (west to east). There are other places I'd love to visit – America is such a diverse country.  Santa Cruz, California, I have to admit, was not on my initial U.S. Bucket List of Destinations, until I started digging.
Santa Cruz California – Location & Climate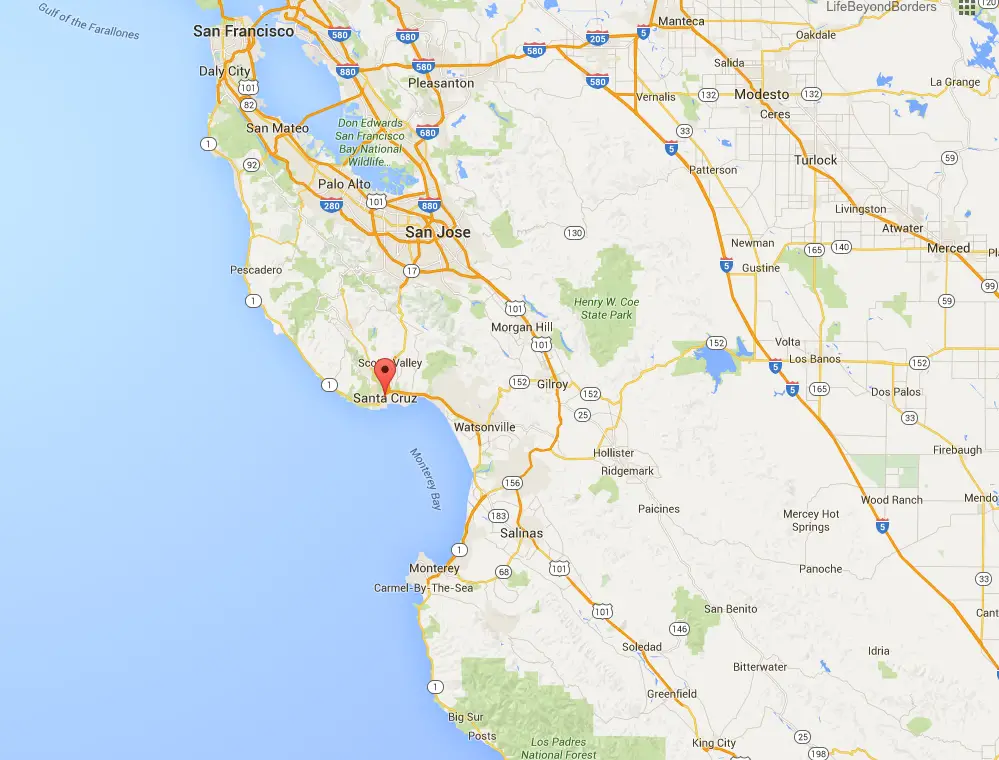 Located approx. 51km (32 miles) south of San Jose, 120km (75 miles) south of San Francisco and on the northern edge of Monterey Bay, Santa Cruz means Holy Cross in Spanish and enjoys a mild, Mediterranean climate throughout the year.  July to September averages at about 23 degrees C whilst in January to March, you're looking at about 15 to 18 degrees C.  So far so good – the temperatures sound moderate to me; not too hot or cold.
Apparently, due to its location on the Monterey Coast, fog can roll in during the night/early hours of the morning, especially in the summer.
Santa Cruz California: a little history
Apparently, before the 18th century (when the Spanish soldiers, missionaries and colonists came), Santa Cruz was inhabited by the Awaswas Native American tribe.   More information about Santa Cruz's history can be read here. Find out about the Santa Cruz Mission, how Santa Cruz, in recent history (2011) was affected by the Tōhoku earthquake and tsunami and the city's stance and efforts on Social Activism.
Nowadays, tourism plays a big role in the income source for Santa Cruz (along with agriculture and high technology), with Pacific Avenue – the main thoroughfare of the city – offering a variety of shops and home to many eclectic arts such as street musicians and performers.  Lest we forget the beaches, Broadwalk (the major seaside amusement park on the Pacific Coast), hiking in state parks, whale and bird watching – let's take a look at what to do in Santa Cruz; you'll see why this city has whetted my appetite to visit.
Things to do in Santa Cruz California
Outdoors
Having stumbled across the comprehensive site of Things to do in Santa Cruz, I learnt all about Santa Cruz County's 29 mile stretch of beaches, many offering a variety of wildlife such as elephant seals (Ano Nuevo State Park), Greyhound Rock Beach which offers bird and whale watching opportunities as well as hiking and scuba diving among many others.  Take a look at the list of beaches and their activities.  All offer amazing sunsets.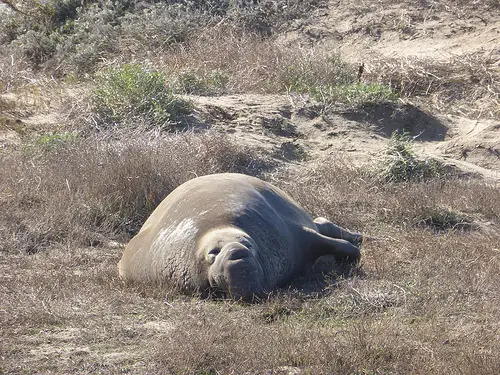 I'm not much of a hiker, but even the 80 miles of trails offered in Big Basin Redwoods State Park sounds amazing.  I've seen pictures of the amazon Californian Redwood Trees, and this state park's 2,000 year old Redwoods offer, as would be expected, ample opportunity to view bird and wildlife.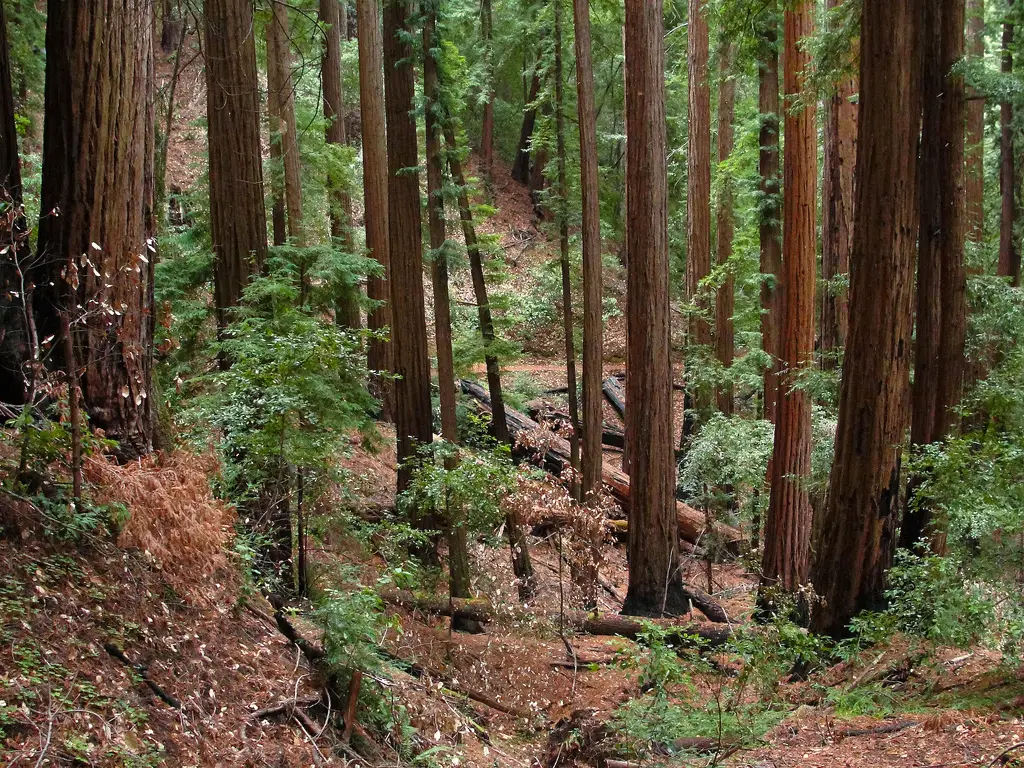 Shopping
As mentioned above, Pacific Avenue offers a wealth of eclectic shops.  These include homemade jewellery stores, antiques, vintage stores, household furnishings, natural hemp clothing (yes, truly!) and art galleries. Here is a comprehensive list of shops you can expect to find if shopping is your thing.
Attractions
From the surfing museum, famous Broadwalk and Santa Cruz wharf, I really don't think I'll be short of attractions to visit when I eventually make it to this neck of the woods.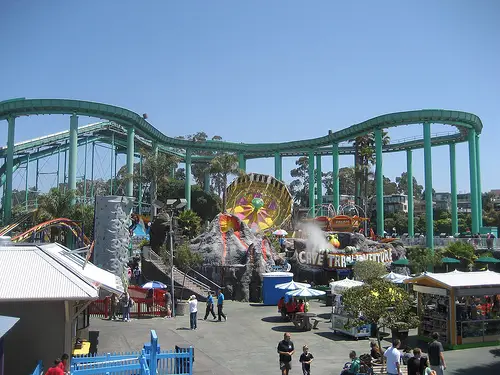 As I said, Santa Cruz California wasn't necessarily on my bucket list – I preferred the rather more obvious San Francisco.  But having researched, I can honestly say that as it's only a (roughly) 75 minute drive from San Francisco down the coast, why not make a road trip of it one day.  Anyone with me?
---
Thank you to Things to Do in Santa Cruz for allowing me to craft this post.
Featured picture image credits:  © Davide D'Amico and Dennis Jarvis of Flickr – CreativeCommons Commercial Use Allowed Licence.