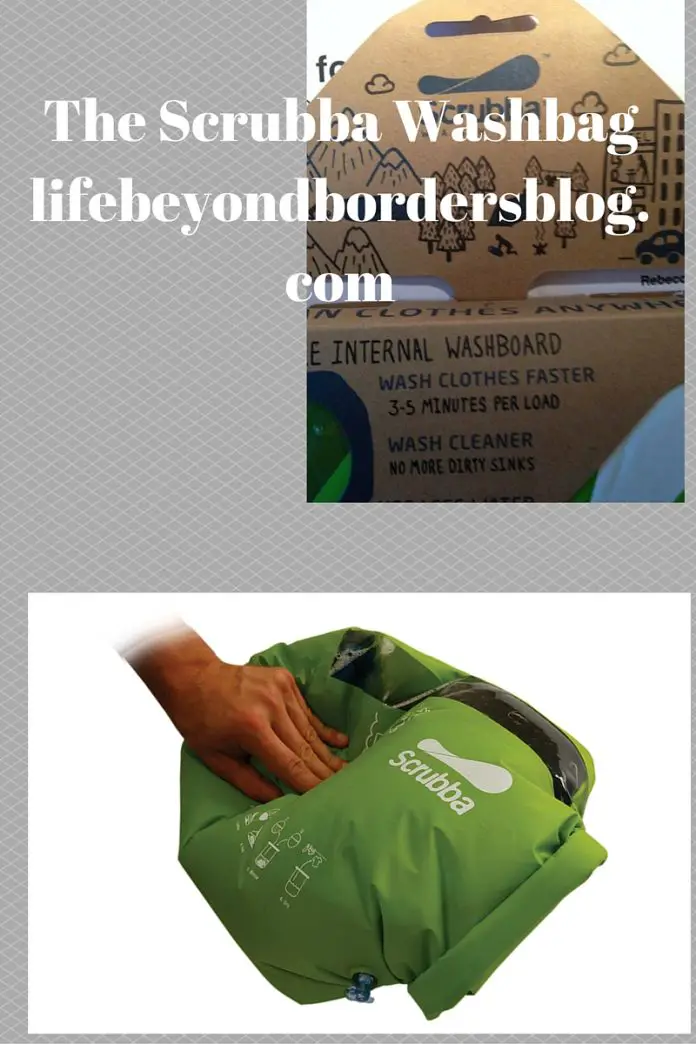 **This item was provided to Life Beyond Borders for a fair and honest review.**
As a traveller, it means I'm on the road a fair amount, whether for a long(ish) or short time.  However long I'm away for, I like to try to pack the minimum amount of clothes as it saves space. Doing so means having to wash clothes a little more often than I'd like to – and rather than take a shower with my clothes on (yes, it's been done in the past before) or ruin my knuckles in a sink, or spend a fortune on hotel laundry or waste time trying to source a laundromat, I saw the Scrubba Wash Bag© and decided to give it a go.  More specifically, I used it on my trip to Rotterdam in the Netherlands, and Portugal.

Demonstrating how to use the Scrubba Wash Bag ©
What makes it so easy to use?
What makes it so effective is the flexible internal rubber nobbles that act like a scrubbing board, literally. As you've seen from my demonstration above:
Fill the bag with clothes
Fill the bag with water and liquid soap
Roll and clip together
Release any trapped air
Scrub / wash away!
The longer you scrub, the cleaner your clothes will be.  The Scrubba site recommends about:
three minutes for a machine quality wash.
I actually found a more fun way to wash – this time using my feet.  It was like a reflexology massage:
Scrubba Wash Bag©  – ideal for camping
Back in the summer of 2015 I went to the Pacific Northwest of the U.S and went 'glamping.'  Oh how I wish I'd had the scrubba then!  it's a really useful item to take camping with you as it doesn't take up too much room in your suitcase.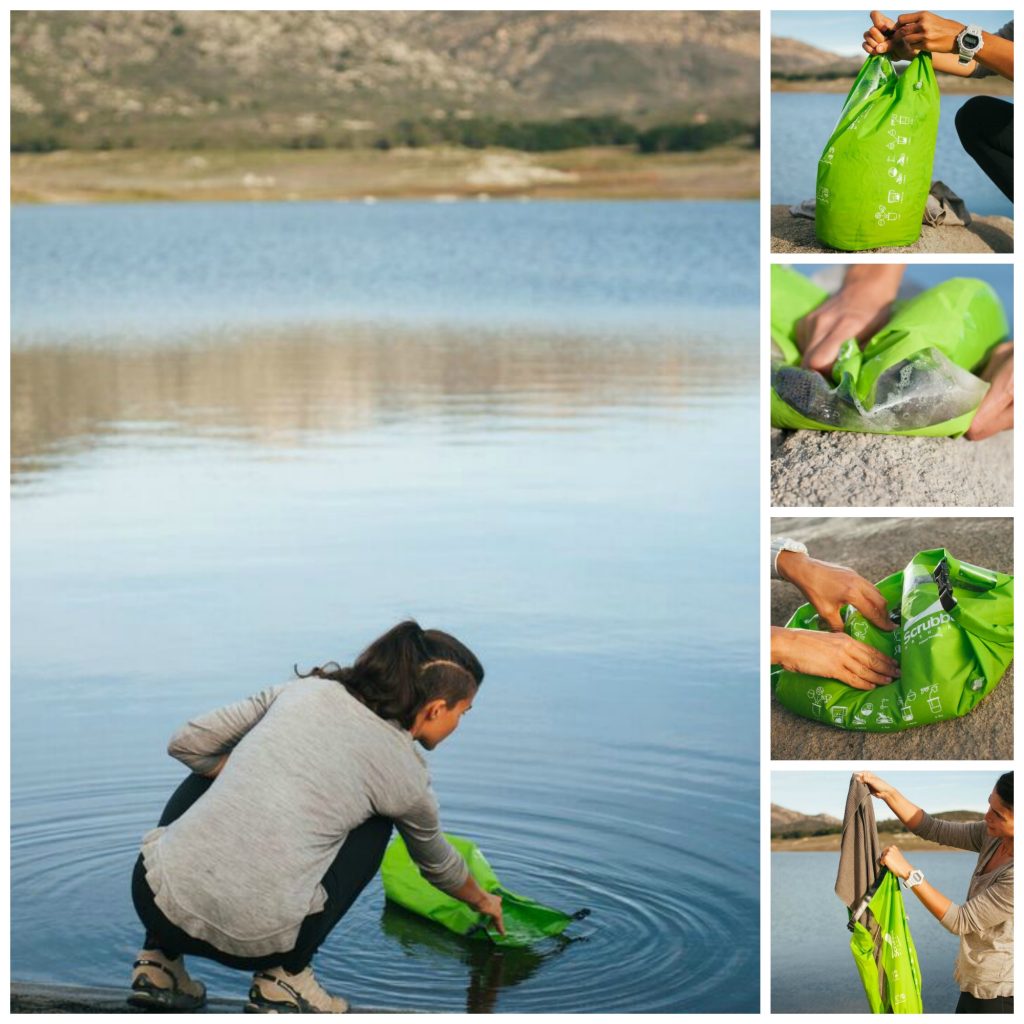 Comments about the Scrubba Washbag ©
My only observation would be is that it takes quite a while (and a little effort) to squeeze the air out.
Tip: Squeeze from the top of the air piece – it goes slightly quicker
You'll also note from my first video I didn't clip the bag together properly, so the water came out.  It's easily remedied, if you roll and clip it the correct way (not like I did at first, but hey – we're all human!)
The Scrubba Washbag © comes with detailed instructions anyway, so you can't go wrong.  I take it with me everywhere I go now, even on weekend trips.  And it's even good for washing thick clothing like jeans.
The Scrubba Washbag retails at USD$55.00 and details of how to order one from their site can be found here.