Paris, France is always a good idea, right? It's one of the most visited cities in Europe and oh la la! People fall in love with its joie de vivre, not to mention the Eiffel Tower and Arc de Triomphe.  There are other ways to experience a city though, so when I recently visited and was offered the opportunity to explore the city through food by taking a Paris Food Tour with Eating Europe, I jumped at the chance.
Disclosure: I was a guest of Eating Europe and all opinions remain my own
Where to stay in Paris – 25 Hours
It could be said that the City of Lights is, indeed, a 25 hour metropolis as it appears to never stop – it's so alive.  The reason for this heading is because I was staying for a writing assignment at the beautifully renovated 25 Hours Hotel Terminus Nord.
It's right opposite the breathtaking Gare du Nord station – incidentally the biggest in Europe and one of the busiest outside of Japan.
Located in what could be considered the slightly gritty 10th Arrondissement district of Paris, it is in fact a cosmopolitan mix of everything – and made the perfect starting point for my Eating Europe Paris Food Tour.
Note: Have a read if you're looking for some advice on Wonderful Day Trips from Paris
Paris Food Tour – Eating Europe Food Tours
I'd already take a food tour of London with Eating Europe, of the East End. My East End Eating London Food Tour gets your mouth watering for more – so I sort of knew what to expect. Our Paris Hip Eats and Backstreets was no exception.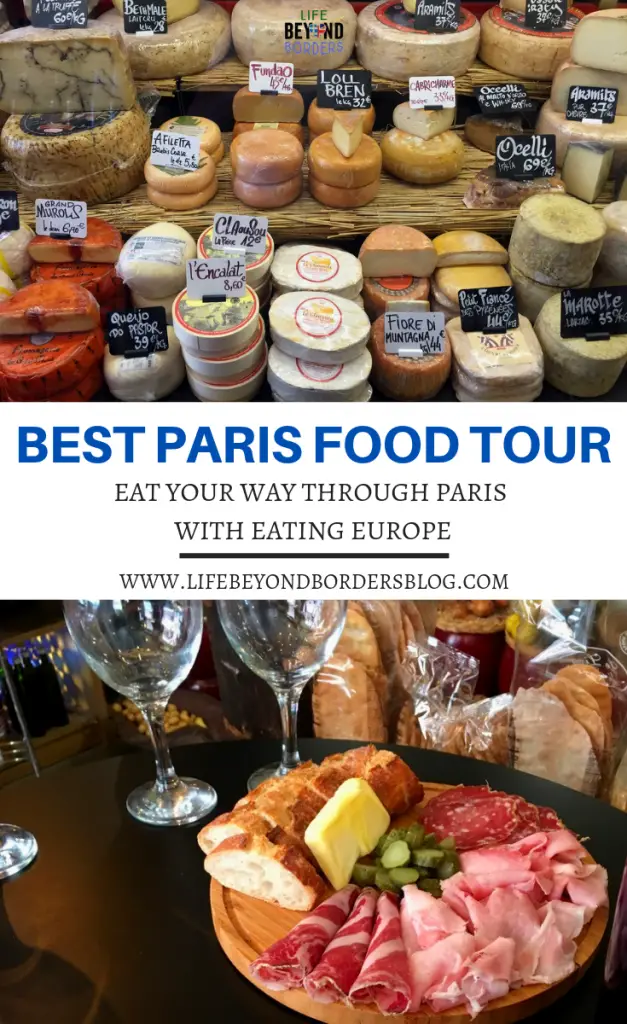 Best Food Tour of Paris – off the beaten track
Our starting point with Eating Europe was in the Jardin Villemin – deeply embedded within the 10th Arrondissement and in the 1870's during the Franco-Prussian war, home to a military hospital established in a former convent.  Now you can find locals sunbathing, children playing and community vegetable plots.
Our friendly guide Dakota was actually an American student in the city, yet her knowledge was immense due to the length of time she'd lived there.
The 10th Arrondissement – a brief history
I learned more than the food that we sampled, I also learned about the area.
Paris is divided into 20 districts – or 'Arrondissements'. The first 7 are the most expensive and very touristy as it's where the landmarks can be seen.
The 10th is traditionally very working class and home to immigrants – evident around the Gare du Nord station.  2007 saw a start up revolution in France and with the 10th having many unused warehouses from the past, this district started to become big for hipsters as they located here to for their start ups.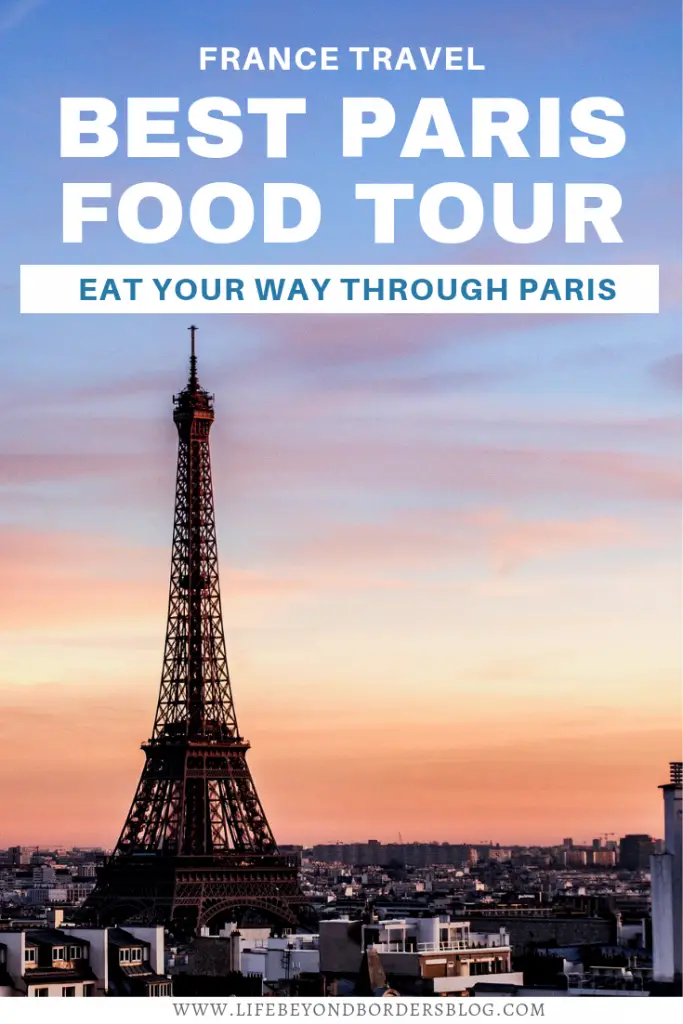 Paris food tour – what you'll eat
Croque Monsieur at the canal side eatery of Fric Frac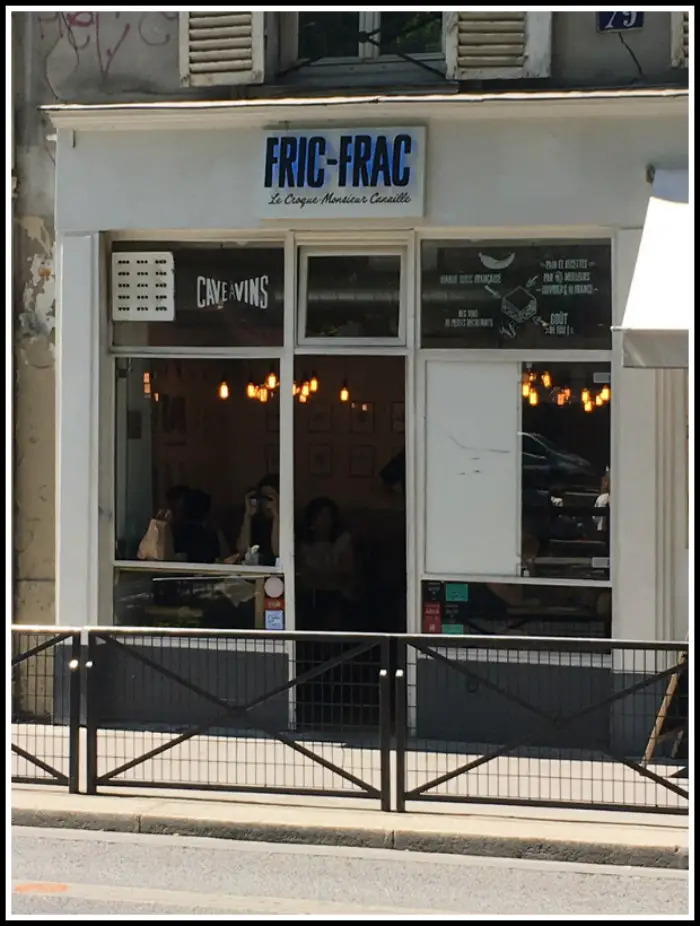 A Croque Monsieur is a melted ham and cheese sandwich and you'll have the opportunity to try out two versions:
Emmental cheese, ham and béchamel sauce (my favourite – and the original) and a sightlier more upmarket version with goats cheese, nuts and honey.
Many Parisians can be seen here at the Canal Saint Martin, sitting by its banks eating away in their lunch breaks.  I loved it – a real slice of Parisian life.
TSF Epicure
A slightly hippy delicatessen that serves you a charcuterie board with pickles, fresh baguettes, traditionally smoked and cured meats.  The decor here alone made it worth a stop.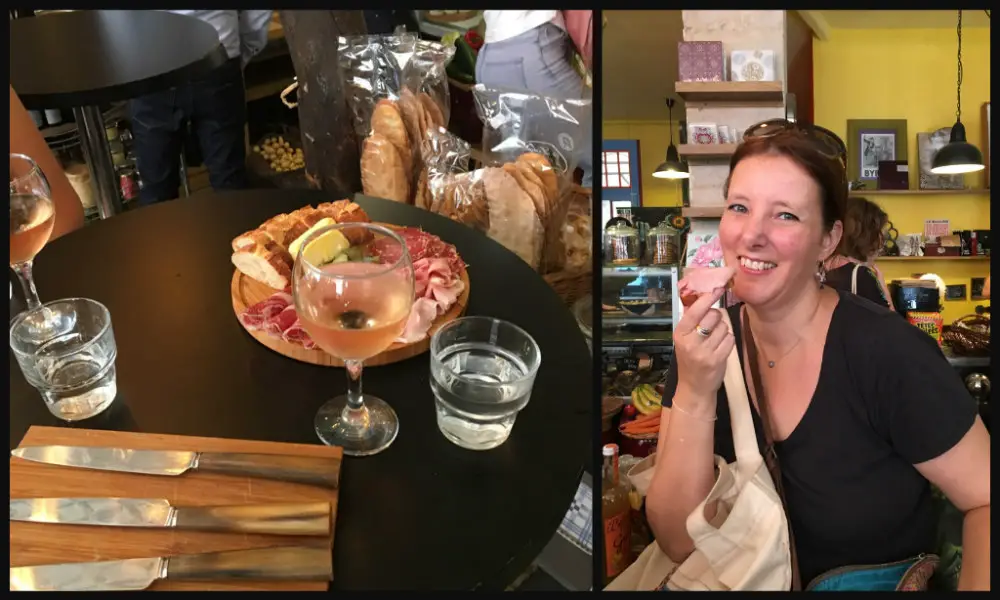 L'amalgame
The 10th Arrondissement is popular, as suggested earlier, is very cosmopolitain and this North African/Algerian spot served us delicious hand made semolina with raisins and cous cous, vegetable stew with parsnips and carrots and flame grilled Mergeuz sausage, topped off with delicious mint tea.
You could see it was a staple of hard working people who would stop off here as a social spot too.
Yann Couvreur
We didn't stop to eat in this renowned patisserie – Yann himself having opened the chain after making sweet creations for the likes of Park Hyatt.  Instead we waited for our guide to purchase some sweet surprises for us to eat after our tour.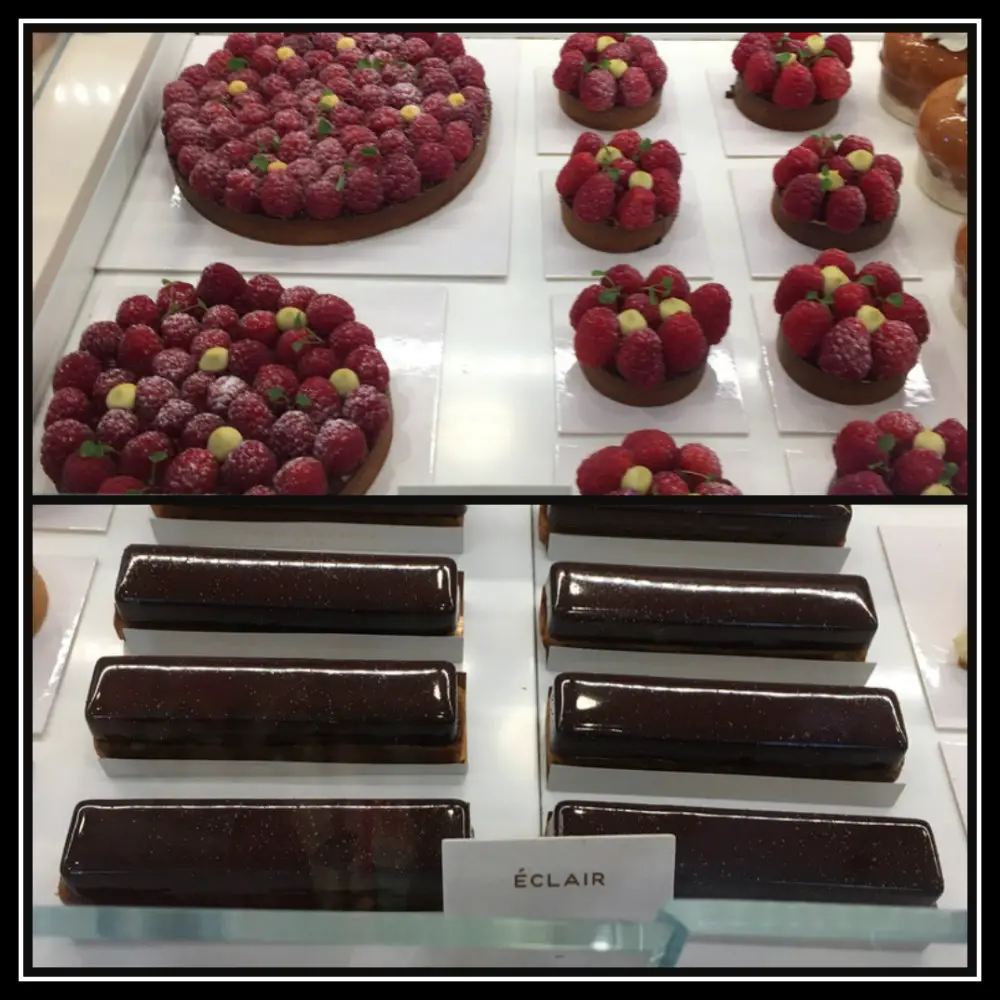 Paroles de Fromangers
Those of you who speak a little French will know that 'fromanger' is cheese, so yes – we had the opportunity to stop in this 17th century cheese cellar tasting goats and sheeps cheese as well as crisp wines to accompany it.  The place also arranges cheese making classes if you're in town for longer.
I love cheese, so this was the favourite part of my tour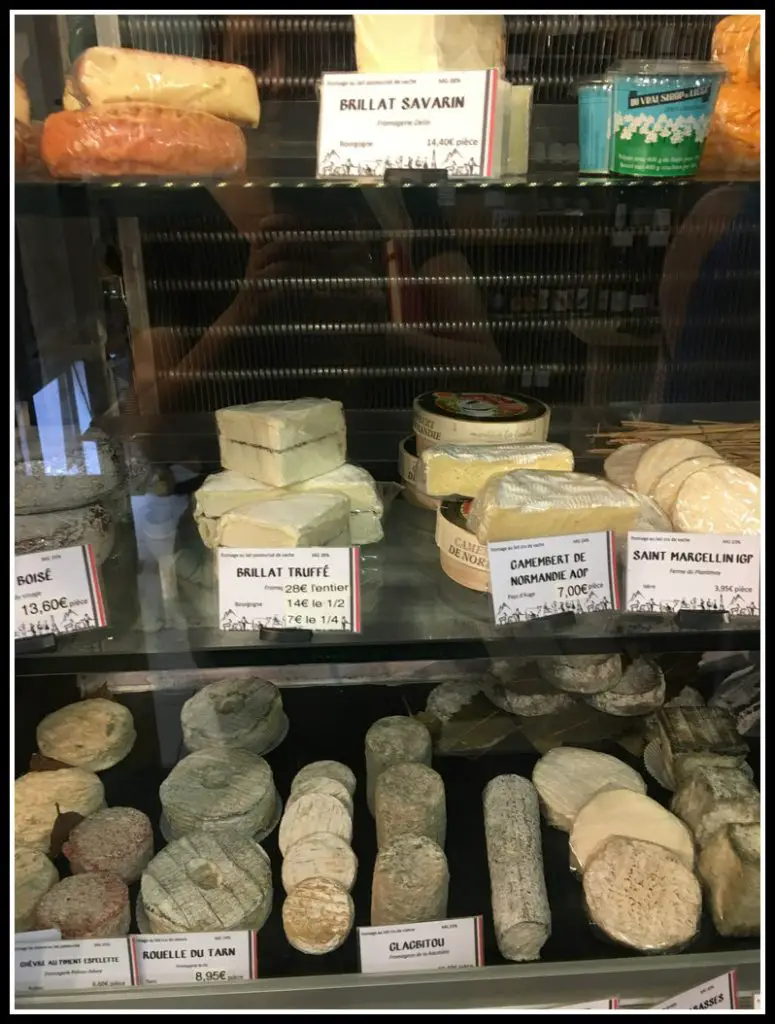 Place de la Republique
We completed our tour just around the corner from here, sitting to eat our pasteries (eclairs and the like!) from Yann Couvreur and learning the historic importance of the Place de la Republique. Named after the French Republic and located between the 3rd, 10th and 11th Arrondissements, it's a place where people come together to celebrate and mourn – for example the 2015 terrorist attacks in Paris brought about an estimated 1.6 million people who gathered from the Square onwards to express their solidarity.
See my map below (blue) of the route taken and also see the description in red with some images:
Best Paris Food Tours – Eating Europe – Conclusions and tips
Cost: Adults €95  Adolescents 13-17 years €76  Children 4-12 years €60
Duration: 4 hours
Bring: Bottle of water, suncream and wear trainers/comfortable walking shoes and a hat in the summer, especially as it's getting warmer and warmer
Good value?: Yes, in my opinion. Admittedly I was hosted, but for the length of time and amount you eat – OK you will not stuff yourself but you will get to sample a large selection of food in an interesting part of the city.  And not only this – your Paris Food Tour also teaches you some history about the area, which I found very interesting.
Have you been on a food tour of Paris?  Where did you go?  What's your favourite European Food tour city?
PIN for later