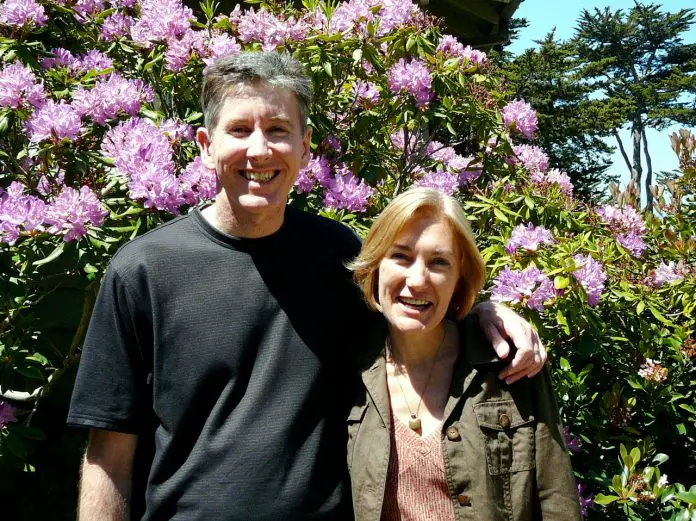 This week, the League of Expat Writers' is privileged to feature South African Belinda Nicoll who moved to the U.S in 2011.  Here, she highlights what one can expect when re-locating abroad and fills us in on her story.
---
Expatriation is a concept that has been scrutinized by many.
A lot has been written about the risks and rewards of global relocation. It sure is not for the faint of heart, and culture shock should not be underestimated. Living in a foreign country and engaging with an exotic culture can be a great adventure, but strange situations can be challenging, to say the least. Just like a marriage, you cannot expect the 'honeymoon' phase to last forever—the contrast between familiar and unfamiliar becomes obvious very quickly and causes great anxiety as you find yourself in the 'negotiating' phase weighing the pros and cons of your home and host countries. The 'adjustment' phase may take as long as a year, before 'mastering' new surroundings that require specific skills to navigate, like laws and traffic signs, often a foreign language, weird body language and gestures, as well as differences in food, water, and bacteria.
My husband and I moved from South Africa to the United States in 2001, arriving at JFK International airport minutes before the terrorist attack on September, 11th.
It was a stressful time in our host country. We knew right from the start our adaptation would be particularly troublesome. In fact, when I now look back on the past ten years, having made several career changes and relocations (including a three-month stint back home), as well as losing more money than we care to admit, it's hard to believe our marriage survived. Our mutual resilience seems almost abnormal. Having said that, I've learnt that difficulties go hand in hand with opportunities. Life is about remembering the good times when you're down; it's about learning from your mistakes; it's about growing as an individual and a couple (if you're in a relationship).
My advice to anyone considering global relocation is to first gather as much factual information about your future host country as you can and to talk to other expatriates living there for an outsider's perspective.
Once there, you must be prepared to commit the odd social faux pas or two as you adapt to your new surroundings and the culture. See it as an adventure no matter how difficult the reality is. Take notes; keep a journal. I wish Facebook had been around during those first few years of my expatriation when I felt terribly isolated and was missing my friends and family like crazy, especially my two young adult children I'd left behind. Fortunately, I'd captured our experiences in regular e-mails, as much for my own benefit as those they were meant for. The result is a recently published memoir—Out of Sync—a story about personal transformation and global change. Having written my story during a time when I doubted I would ever fit in with society again, I trust that it will be a great companion to people, expatriate or not, who have ever felt at odds with themselves or the world. Here's an excerpt:
---
28 October 2001: Dear Family and Friends,
All things may be possible in America, but they are definitely not easy. Fate has dealt us some good luck on our first Halloween, though. The trick was getting credit without a credit record, and the treat was taking possession of our new car. Although I was greatly disturbed to watch my husband being swept off his feet, I'm pleased to announce she's just a Ford Focus and her trunk is not nearly as nice as mine.
An expensive but sure way for immigrants to get credit is from a car dealer. It took Bruce weeks of shopping around to secure a deal at a reasonable rate. The purchase was a ceremony of note. Billy-Bob, a semi-retired car salesman ferried us to the dealer. By the time we got to Marin County, across the beautiful Golden Gate Bridge and through quaint Tiburon and Sausalito, we knew all the details of Billy-Bob's great American life, including his wife's apple pie recipe.
Considering that driving in this city is close to impossible and parking spaces are nowhere to be found, I'm proud to say we got home unscathed and even found parking on the street outside our building. Maybe we're getting our life together, after all.
Lots of love, Belinda and Bruce.
That was not the end to the tricking or treating. San Francisco's Halloween parade is a total cartoon show and a night of adult revelry. Excitement pulsed in the neighborhood from late afternoon as witches, spiders, vampires, magicians, and devils popped onto the sidewalks. The tradition had never caught on in South Africa, making us newcomers to the celebration. We hung out the window to snap pictures of the crowds navigating their transformed characters to restaurants, clubs, and private parties.
Bruce suggested that we watch the spectacle from the comfort of our new car. A colleague had told him the best action would be in The Castro, so we set off for the famous gay and lesbian district. He'd at least driven on the right-hand side of the road when he lived in Saudi, whereas I still had to acquire that cultural skill. Going south on Van Ness, he turned right into the jam-packed Market Street, inching forward to our destination. Minutes later, it was as if someone had opened a phantom floodgate and a ten-thousand-strong carousing crowd gushed out of the side streets and spilled into the main road.
"Wow, that guy's dressed like a telephone pole!" I squealed. "Look—nurses! And marines. Careful, don't hit the prostitute!"
Bruce stalled the car's engine, and we got stuck in the middle of the street by the crush of the crowd—two shocked South Africans with free tickets to the world's spookiest transvestite show. Streams of bizarre characters crossed the street, some clambering over our car. Eventually, Bruce managed to inch the car out of the congestion onto a side street.
We arrived home to another whammy—we'd lost our parking spot. We circled the area for about twenty minutes, uphill and downhill in the dense fog, before deciding to rent a parking spot in the basement. Later that night, in the familiar space of our apartment and each other's arms, we toasted our learning curve and giggled at our escapades.
"Nothing can be taken for granted in a strange world," said Bruce.
America may be a treat, but I wonder what's the trick for getting it right?
---
Author bio: Belinda Nicoll is originally from South Africa. She expatriated to the United States in 2001, became a resident in 2004, and has been a citizen since 2010. She holds a BA degree in the social sciences and a Masters in Fine Arts in Creative Writing. She was a talent agent and drama coach before venturing into the advertising world as copywriter. These days, she works as a freelance writer and creativity coach; she's an active blogger and currently runs a series of my-rite-of-passage stories. Belinda also writes fiction and will soon complete her first novel.
Thank you so much for sharing, Belinda.  If anyone has any questions or comments, do please field them here in the Comments section, or revert to Belinda's website or blog.