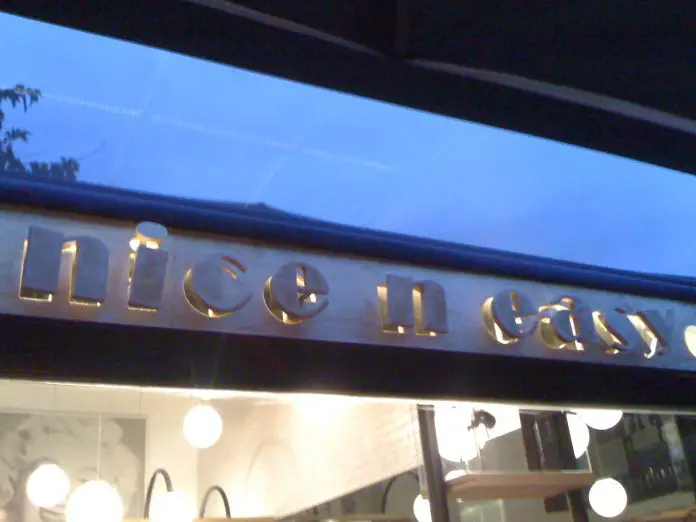 Yes, that is actually the name of the restaurant!  I was invited out to dinner the other night with a good friend and her husband.
It's a bio and organic restaurant – you'll love it!
she enthused.  Hmm, I wasn't so sure.  Not having had much experience of bio restaurants – admittedly – I pictured grass on the menu and raw meat (OK, not literally, but you get my drift).
How wrong could I be?
What's in a name
Apparently, the name nice 'n' easy was inspired by the Frank Sinatra song.  They feel it envoked 'a glamorous era when classic values stated a simple, yet [styalistic] lifestyle – and Frank can be seen, presiding over the every day running of the restaurant (along with Marilyn).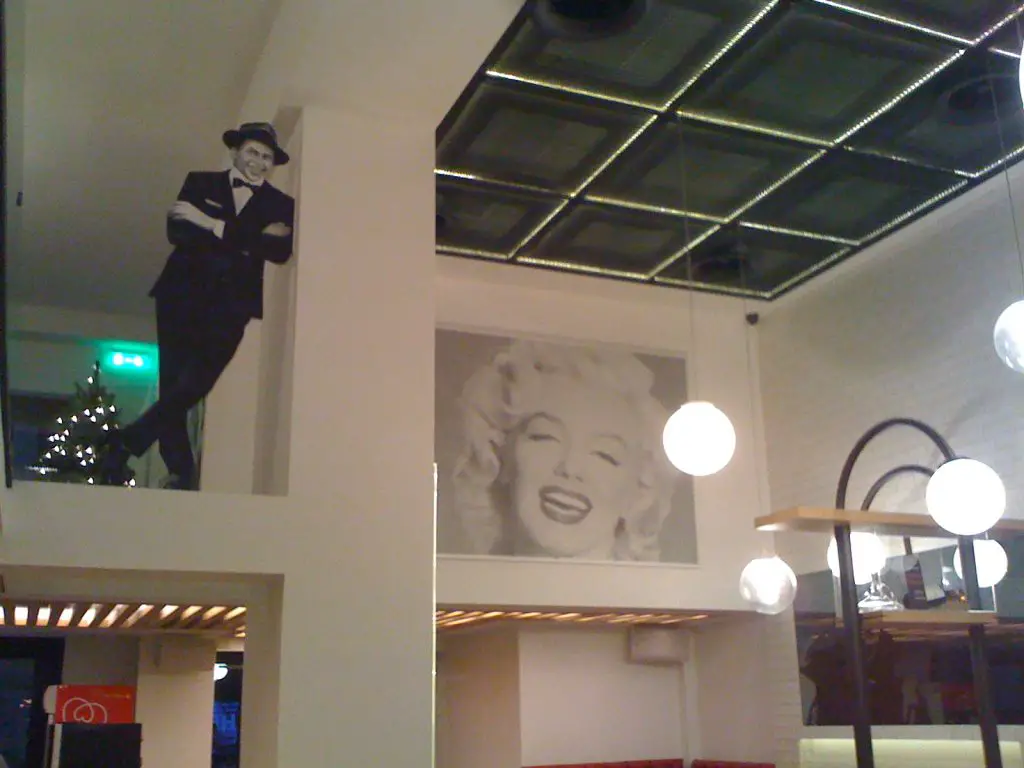 Their food is contemporary Mediterranean cuisine 'with a special emphasis on organic, local, fair trade ingredients and antioxidant recipes.'  In fact, they even breed their own water buffalo for certain dishes in their organic farm in Northern Greece, near Thessaloniki.
Dishes
No need for me to be concerned – not a hint of grass anywhere (except the park nearby).  There are three locations for the restaurant:
Central Athens
The Island of Mykonos
The northern suburb of Athens – Kifissia.
It was the latter that I went to with my friend.  I ordered a Marvin Gaye, gluten free water buffalo burger with a side of mashed potato (organically grown).  Yes, you've guessed correctly, all food is named after a famous person.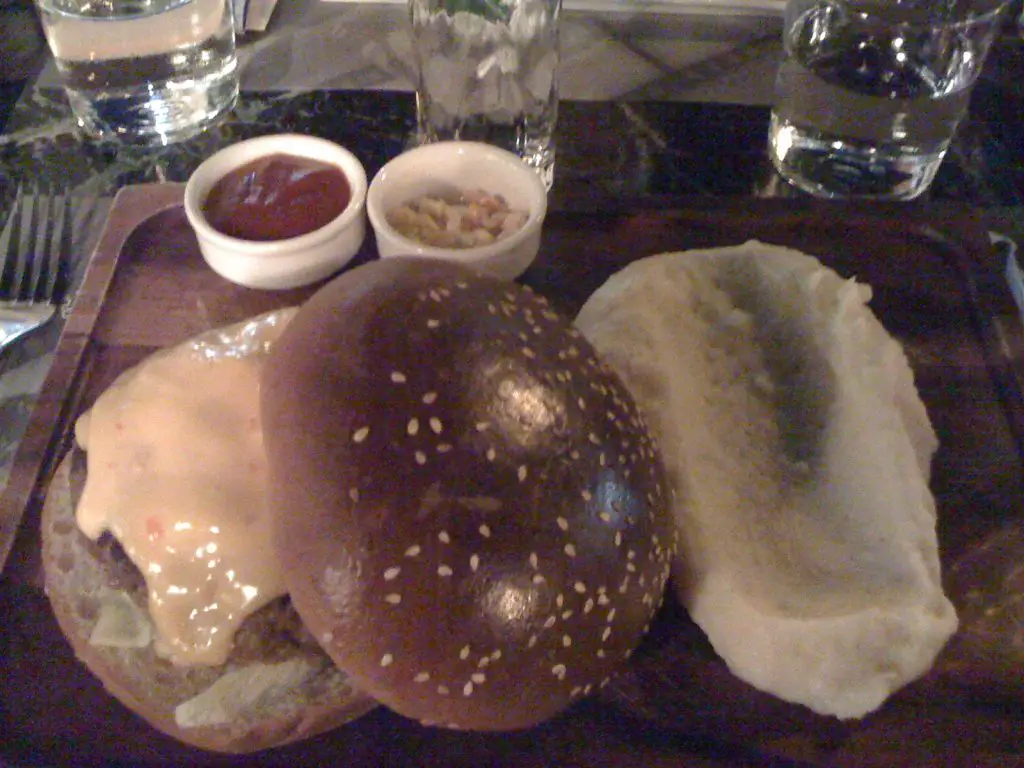 Nope, I couldn't eat all of it – but that's not because I didn't like it, I just needed to leave room for the Banoffe pie (of course!)  Yes, this even had a healthy element to it too – all ingredients fresh.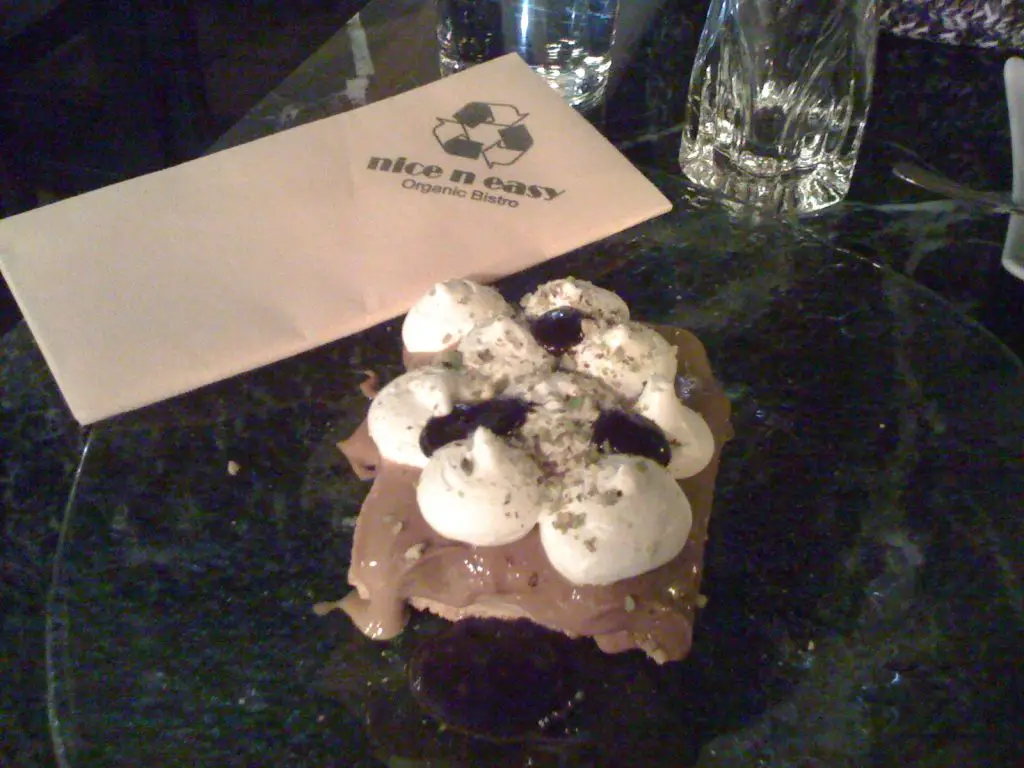 Overall impression? Yes, I'd go back.  Not only is the food good, it's a relaxed and informal atmosphere.
And there's nothing like eating a burger and feeling healthy, not to mention a delicious dessert!
Follow nice 'n' easy on Facebook.  Be sure to visit them in Central Athens or Mykonos when you go.