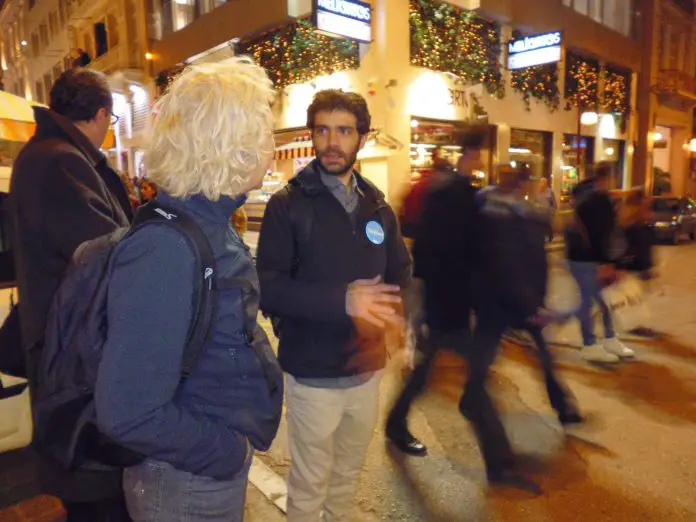 Who are the Athens Insiders?  Their site describes them as
Α dynamic travel company composed of a team of individuals with diverse life stories, interests, and passions, united by their love for travel.
They are keen to offer visitors to Athens – and Greece – authentic experiences of their country, of which they are very passionate about.  Therefore, I was delighted when they offered me the opportunity to join their Tsipouro Tasting & Walking Tour in Athens. 
I would be joining a German couple who had booked the tour – Athens Insiders are very good in that they offer very personalized tours from two to usually a maximum of eight participants.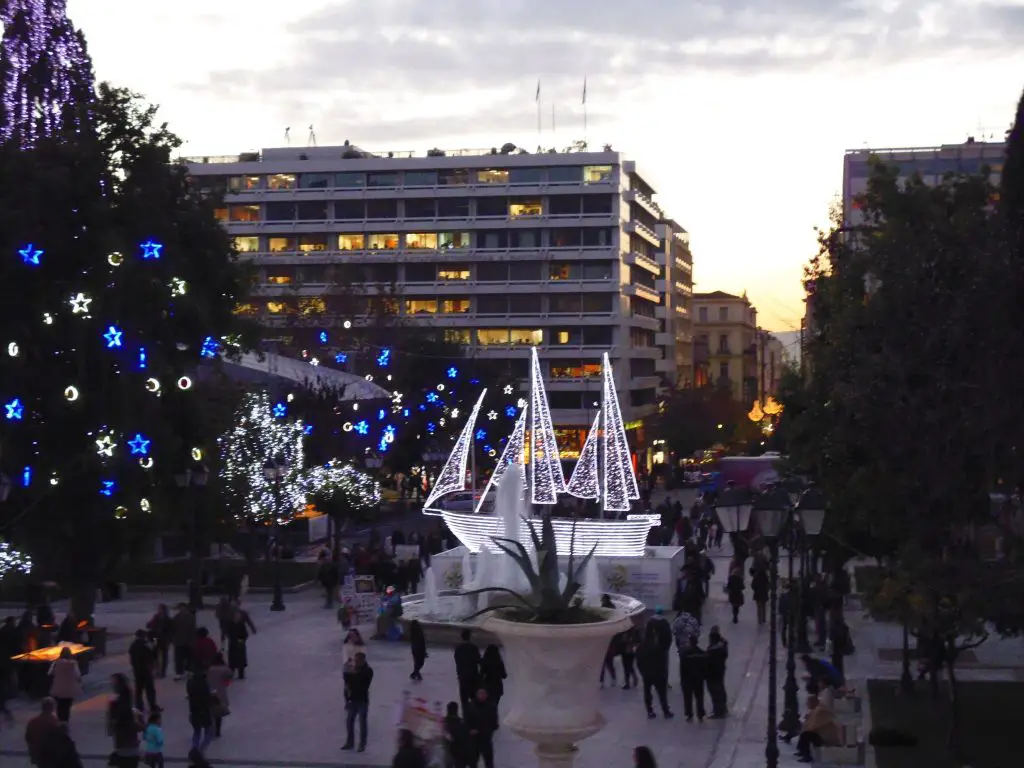 Sitting in the lobby of the Fresh Hotel, bang on 5pm Yannis, our guide, entered Reception.  It was obvious he was our guide as he sported a large "Athens Insiders" badge on his jacket.  Yannis's specialisation is fine foods and wines as he spent the last decade in London, working in the wine industry – our perfect guide for the tsipouro tasting.
Introductions all around with the German couple who booked the tour, and then off we went.
Tailor made
Athens Insiders are unique – in my opinion – as they don't run to a strict, "by the book" schedule.  Yannis ensured that he understood what the needs were of his two guests and we wandered around the Athenian neighbourhoods of Psirri, Thission and Monisteraki.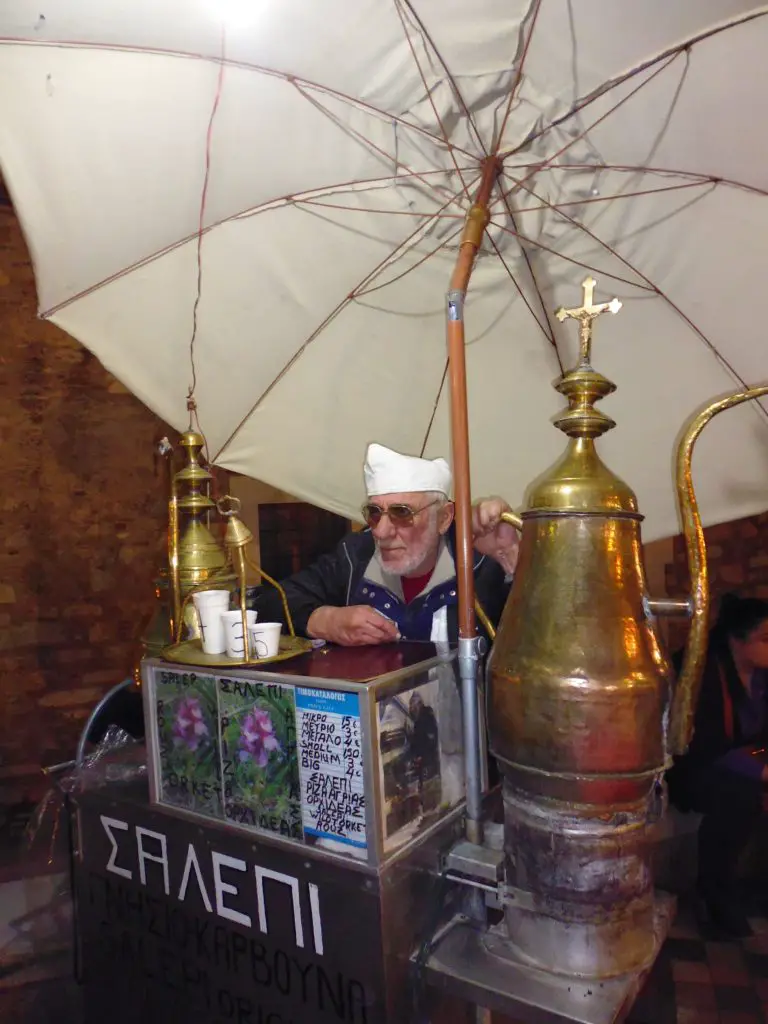 Yannis took time asking the 'right' questions, really getting to know his guests and ensuring they received a visual flavour of Athens, enthusiastic in his responses.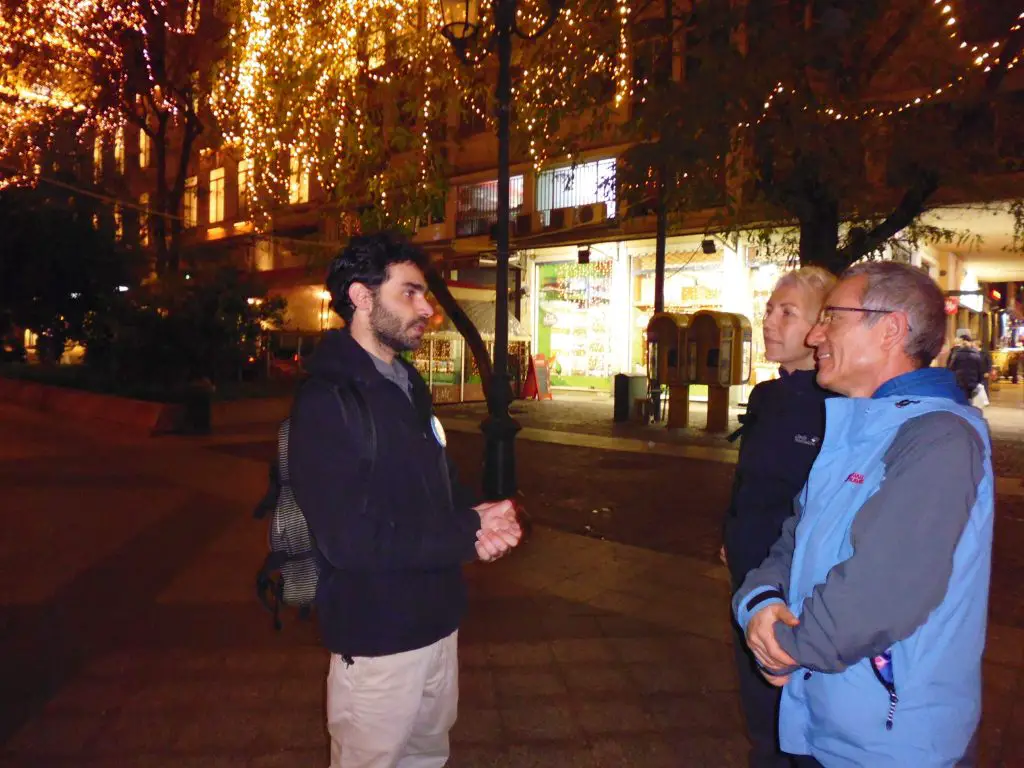 An approx. 2.5 hour walking tour of Athens ended in the tsipouro tasting at Manas Kouzina Kouzina where samples of mezedes were also served.
I actually arrived there early and sat down to a full meal.
More on the Athens Insiders can be viewed here:
Thank you for hosting me on such a tour.  Athens Insiders also operate small group and tailor made tours around Greece.  Don't hesitate to contact them and be safe in the knowledge you'll be receiving a very personalised experience with locals who're passionate and knowledgeable about all things Greek.