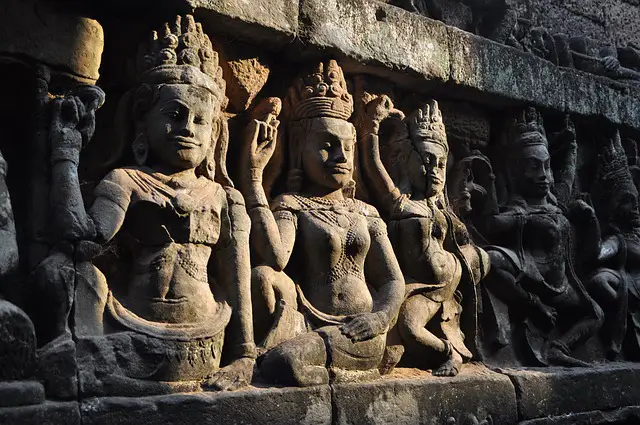 Half English, half American, Lucy is the author of www.lucysmilesaway.com She has spent the last six years travelling and most of that time is spent getting lost and making friends who can read maps. She has spent a lot of time travelling in Asia and Europe, interspersed with trips back to the United States to eat Reeces Pieces and visit family. She only returns to the UK when she's in need of a really good fix of cheese. Aside from the blog, you can see what she's up to on Twitter, Facebook and Instagram.
She shares with Life Beyond Borders what life is like in Cambodia.
---
It was early morning, the sun beginning to creep in through the wooden slats that made up the walls of my rented apartment in the south of Cambodia. The broken fan that I'd superglued back together kept me reasonably cool as I felt my boyfriend's kitten snuggle into my neck. I went to scoop her in for a cuddle before a horrifying thought hit me as I began to wake up.
Lucy, you are in your own apartment, this kitten does not live here. That is not a kitten nuzzling you. This might be a rat.
A second, desperate and pleading thought came in;
Please, please don't be a rat.
It was, indeed a rat. There were many advantages of living in Cambodia. This was not one of them.
I hadn't planned on living in Cambodia when I set off to travel SE Asia in the January of 2014; I'd drawn up a loose itinerary – Thailand, Burma, Laos, Cambodia and Vietnam and then probably on to Australia. But when I stumbled upon an opportunity to work for a school in Cambodia that I cared deeply for, I hung up my backpack and decided to stay.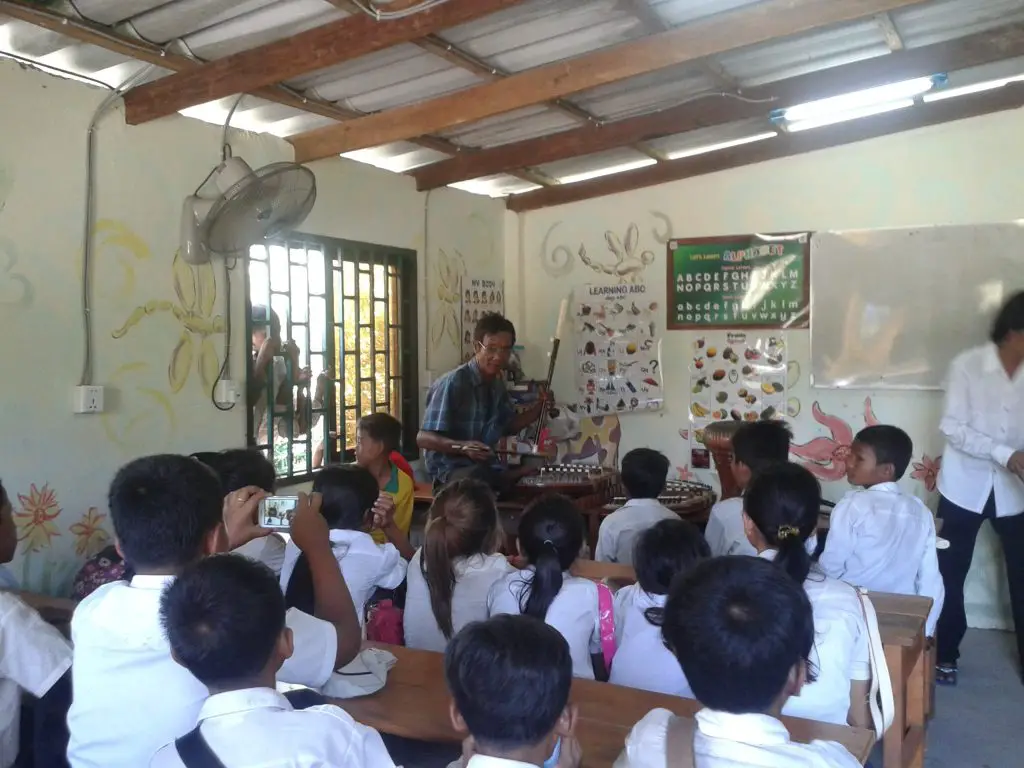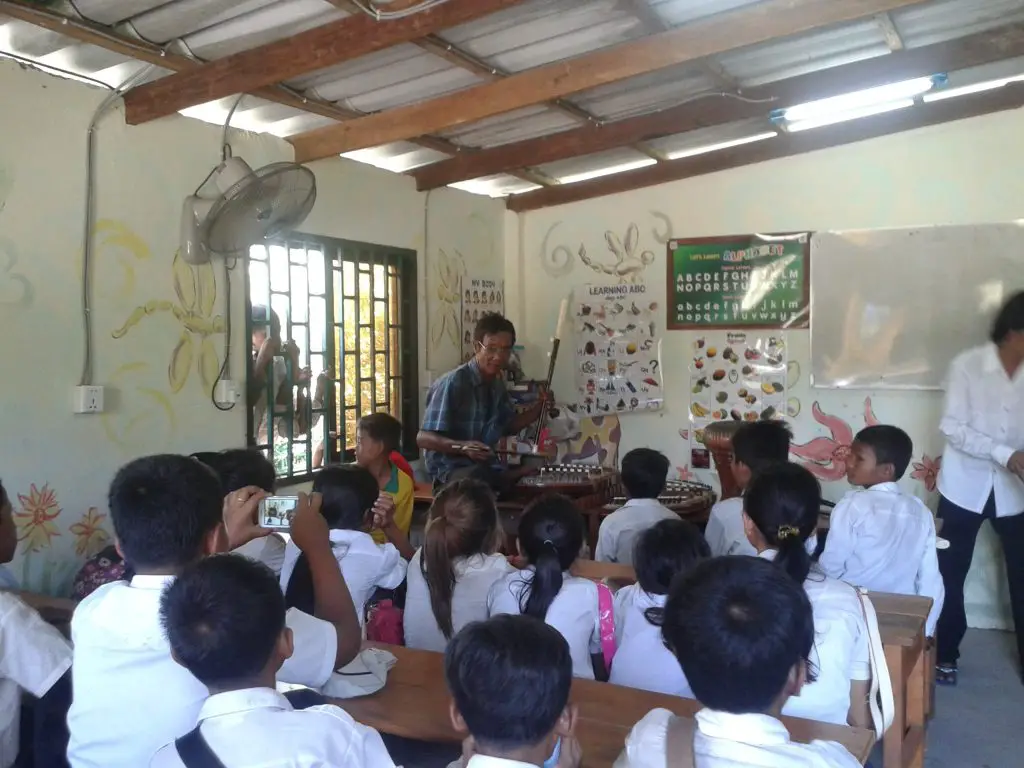 Finding an apartment was an interesting process; I'd roped in the help of one of the local teachers at the school and together we hunted for the right accommodation – me perched on the back of his motorbike as we zoomed around the city of Sihanoukville avoiding stray dogs and potholes.
For around $200-$300 a month, there are some beautiful homes on offer; large apartments with air conditioning, bathrooms and kitchens, no rats. But, I was ambitious; I was determined to keep costs low and had given myself a budget of… $60. We journeyed from dismal apartment block to dismal apartment block, until we stumbled upon a room for rent in a converted barn. It wasn't much more than four walls with a mattress and fan, but I didn't need much. The owner, an Australian nicknamed Salty scrawled the wifi password on the wall: Flatophedz. He grinned.
We shaved my friend's head once. It looked like he had a flat head. We honoured him with the wifi password.
Located in Otres, a tiny village just outside of the city and a ten minute walk to the beach and the school I was working for, it was perfect. It was right on an estuary, which meant incredible views with my morning coffee.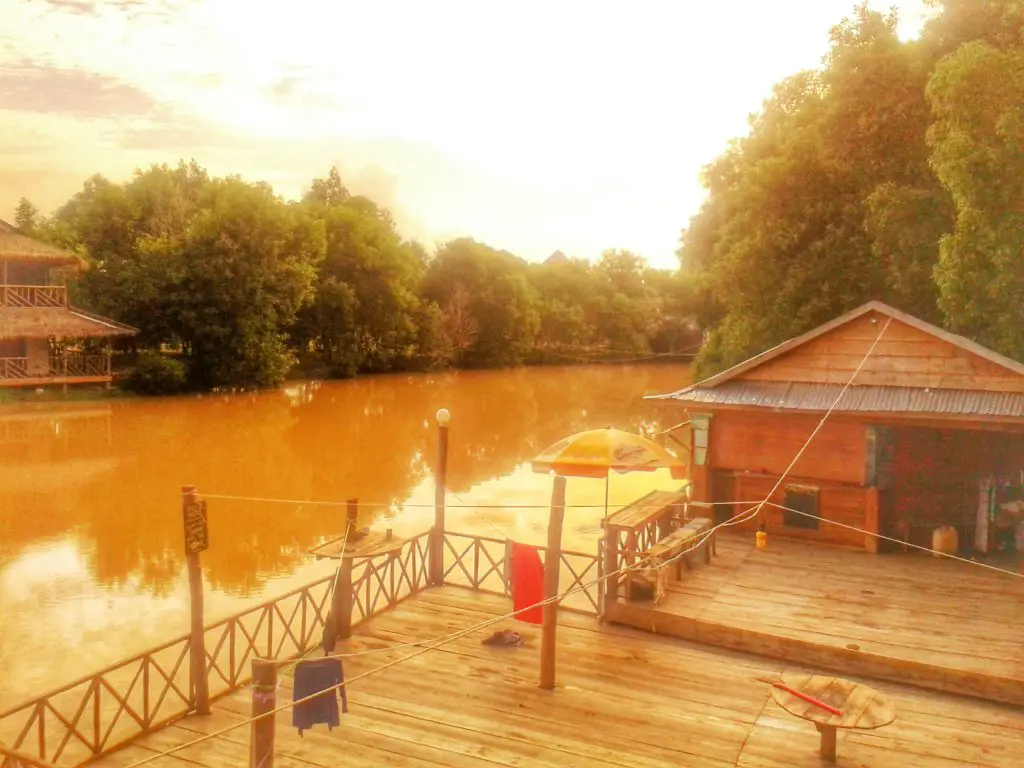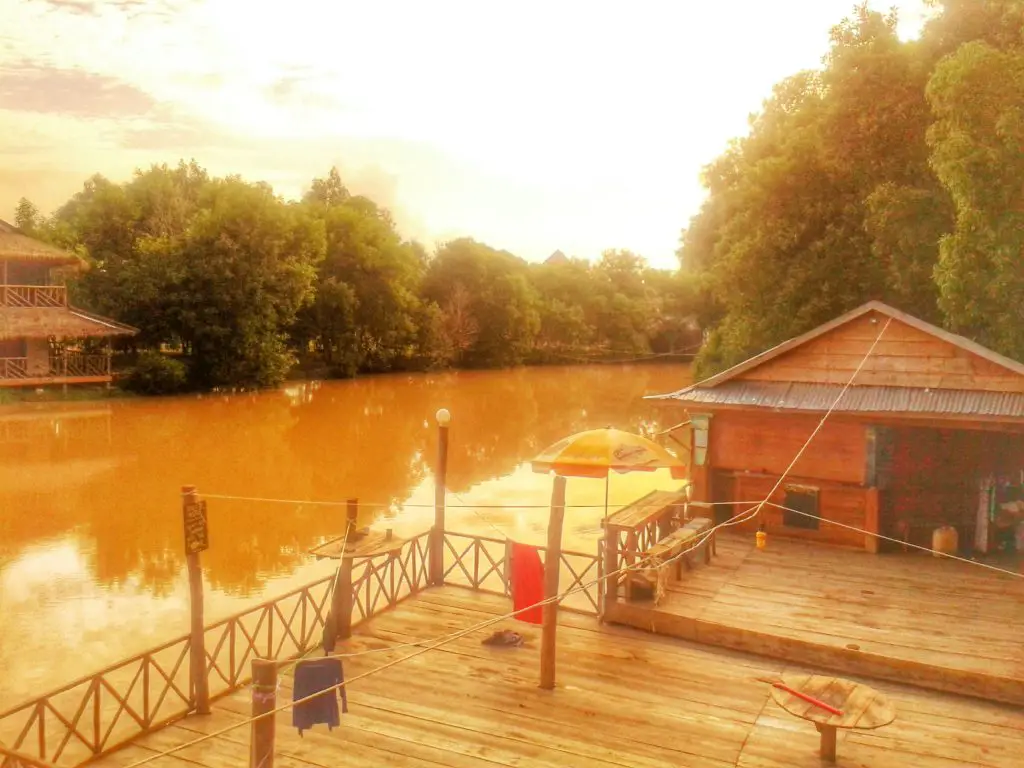 I lived with a Cambodian family. We didn't speak much of each other's language, but most mornings the grandmother and I would start the day with a cuddle in one of the hammocks strung around the deck and chatter with each other in little single-word conversations. One time before school, I took her shopping on the back of my motorbike at the row of little market stalls down the road to buy vegetables and a hammer. I never knew why, I never saw anyone fixing anything. When it broke, it broke. This included the wifi and for some time, the water and electricity.
To my absolute delight, I managed to locate an old blender; the entire family would watch in amusement as I blended up spinach and dragon fruits for a breakfast health kick. I'd watch her in amusement as they caught fish off the deck and barbecued them. I never quite got used to fish for breakfast.
I also never quite got used to watching grandma bludgeon the fish to death, or coming down to find that the sink was a temporary home for the crabs they were eating for lunch that day, but it charmed me to no end each time.
On my days off, I spent the time at the beach, watching bubbler crabs run up and down the sand, leaving intricate patterns, or scheming with the other ex-pats to come up with ways to fundraise for the school. My favourite event was building an arena in the grounds of where I lived and inviting people to buy an egg for a dollar and allowing them to egg us. Yes, it was ridiculous.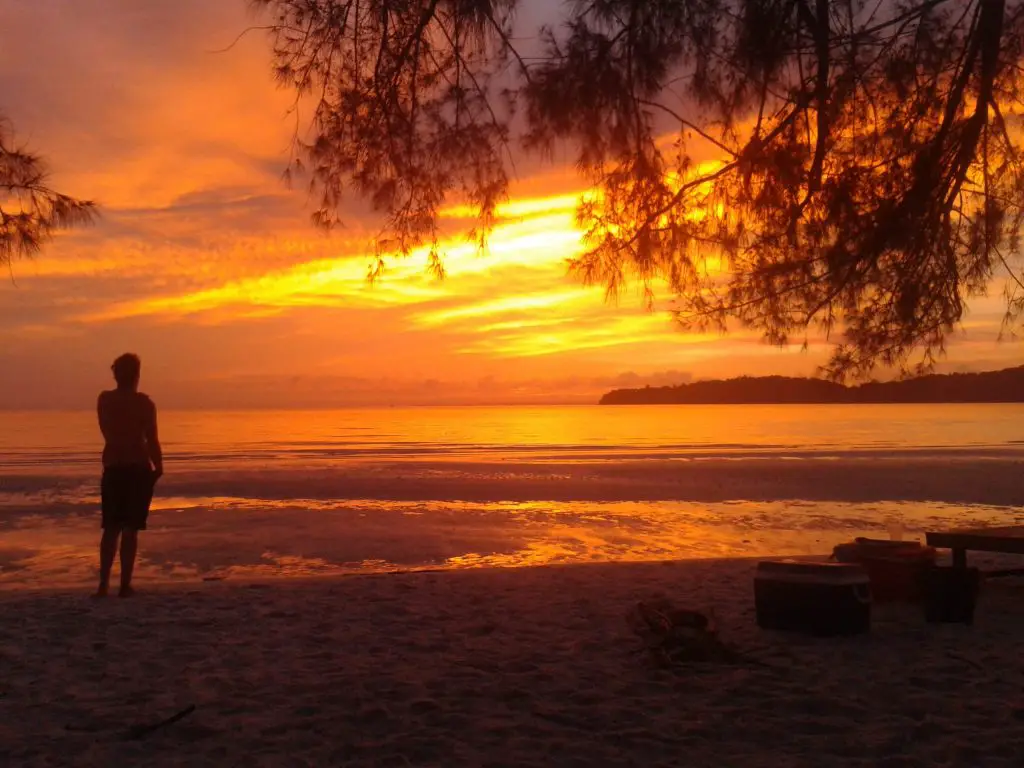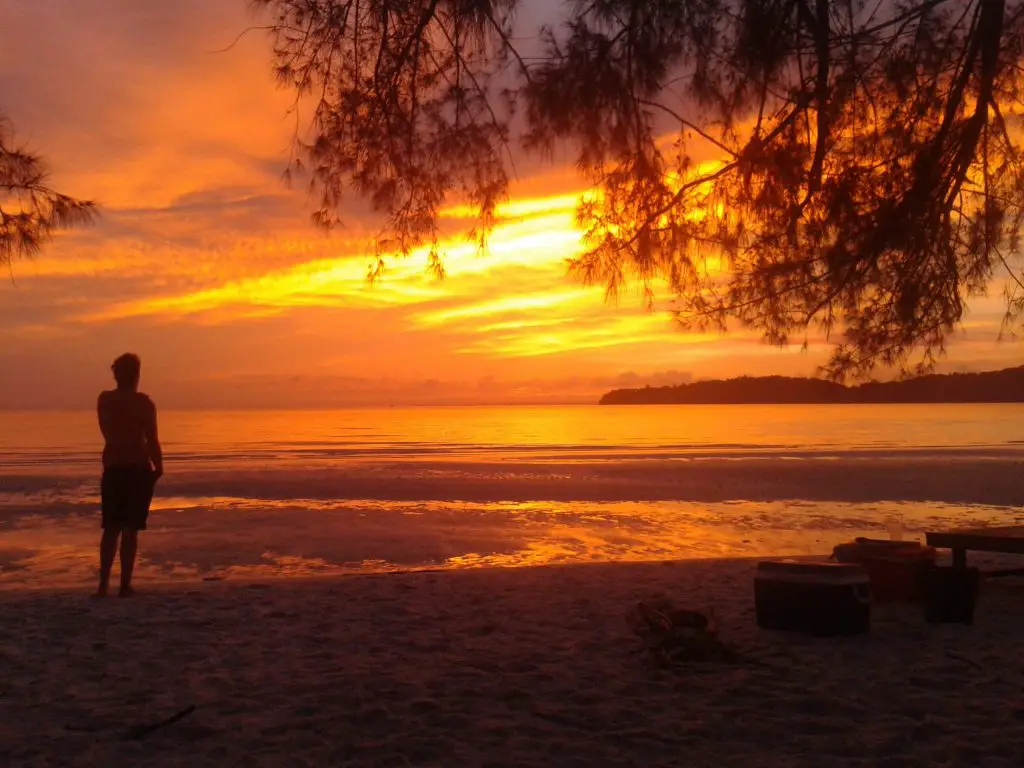 The next morning, grandma was overjoyed, scurrying around and collecting all the eggs that had been thrown but not broken. We had a lot of egg-fried rice that week.
The time came when I had some bad news from home. My own grandma wasn't doing very well and the decision of whether or not to go home was suddenly my main priority. I assessed my options, but quickly reached a decision. If Cambodia had taught me anything, it was the importance of family.
Featured image copyright Lenalsen on Pixabay