Sunday 15th March 2015 saw another Travel Bloggers Greece meet up to discuss and share ideas, how we can positively promote Greece and work together.  This time we were invited to Grecotel Pallas Athena in dowtown Athens, to experience the  Cretan art of Alexandros Androulaks, a Cretan artist.
Alexandros showed us his works of art – my particular favourite being entitled "Despite the Recession," depicting Greeks dancing and having fun, despite what is going on around them.  I felt his Cretan art made an important statement.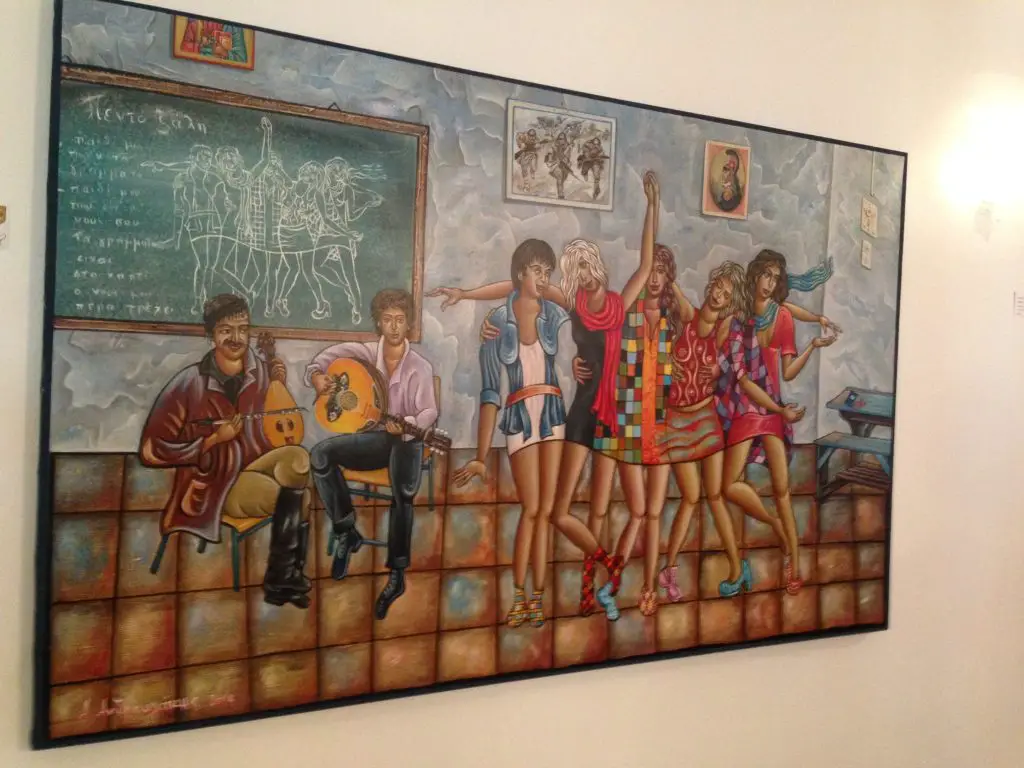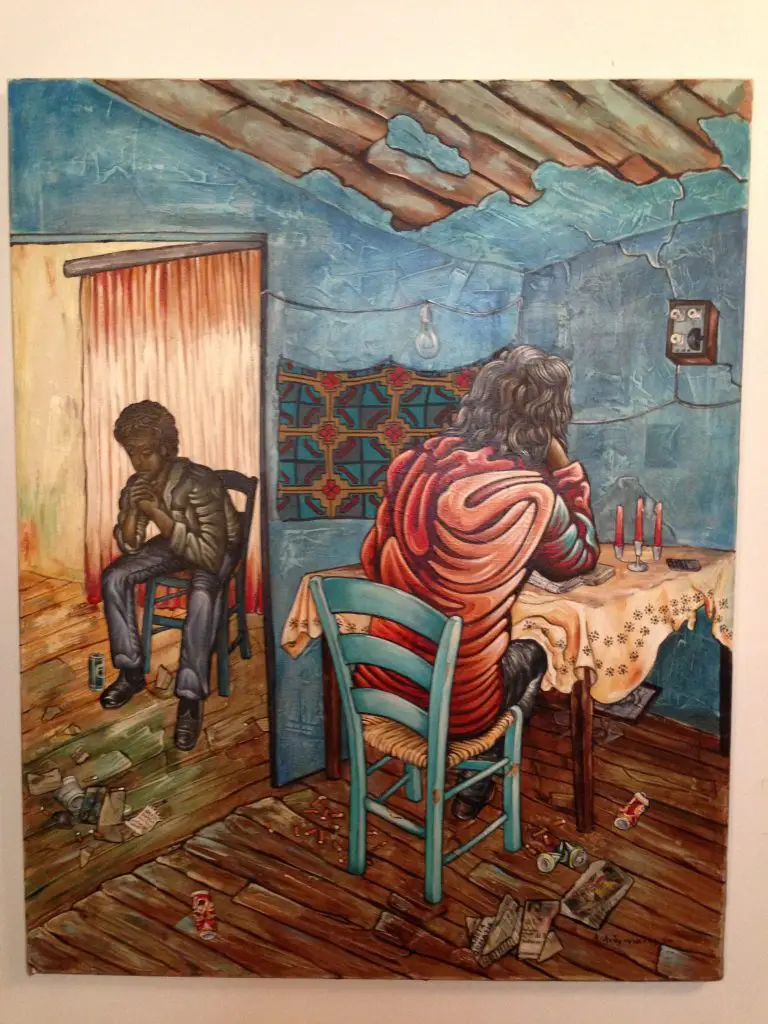 Cretan food
Afterwards we were also treated to a delicious buffet meal of various Cretan dishes.  Where to start?!  With the cheese, olives and bread? Octopus stew?  Or how about gamopilafo, a special Cretan risotto served exclusively during weddings on the island?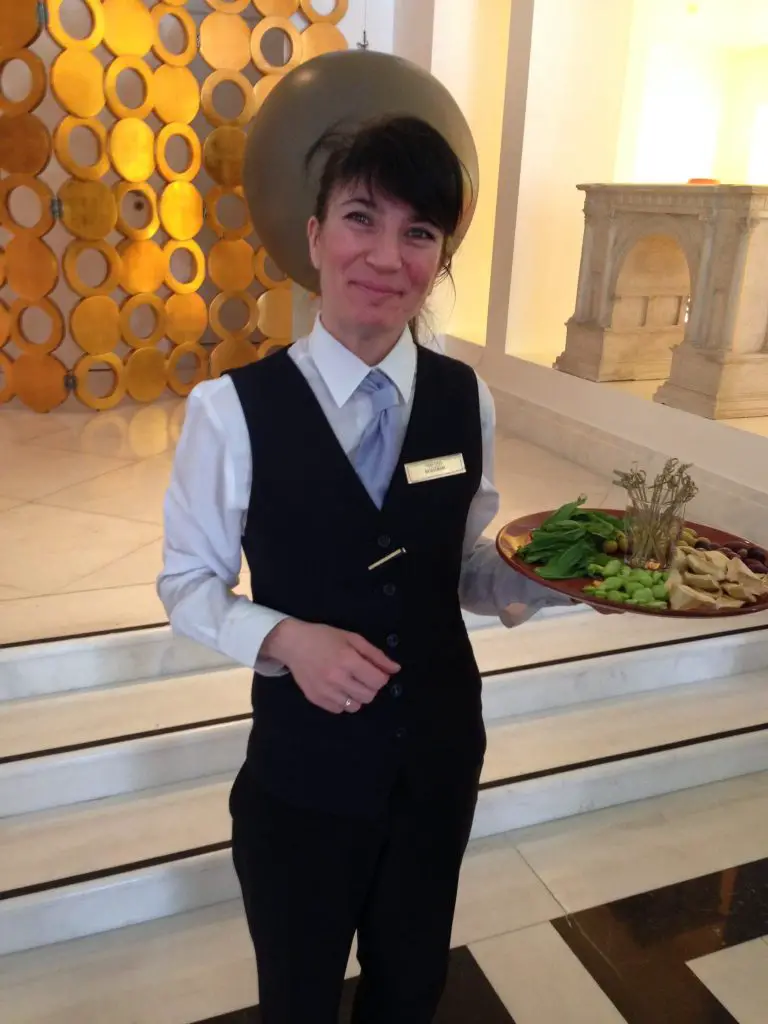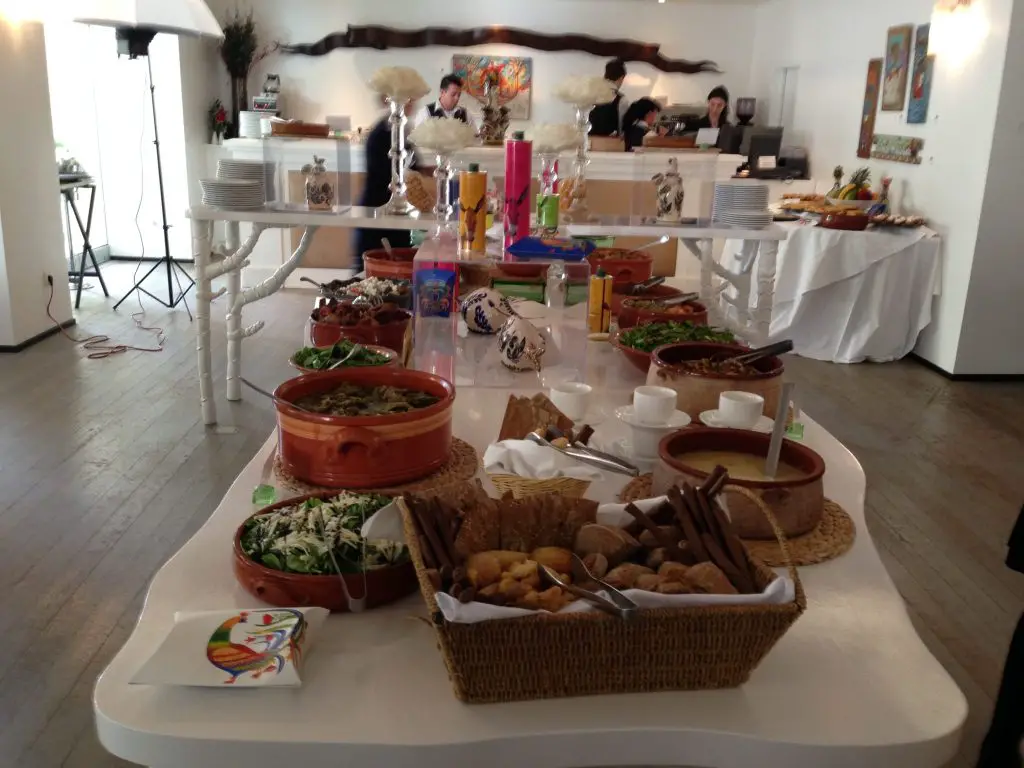 Bloggers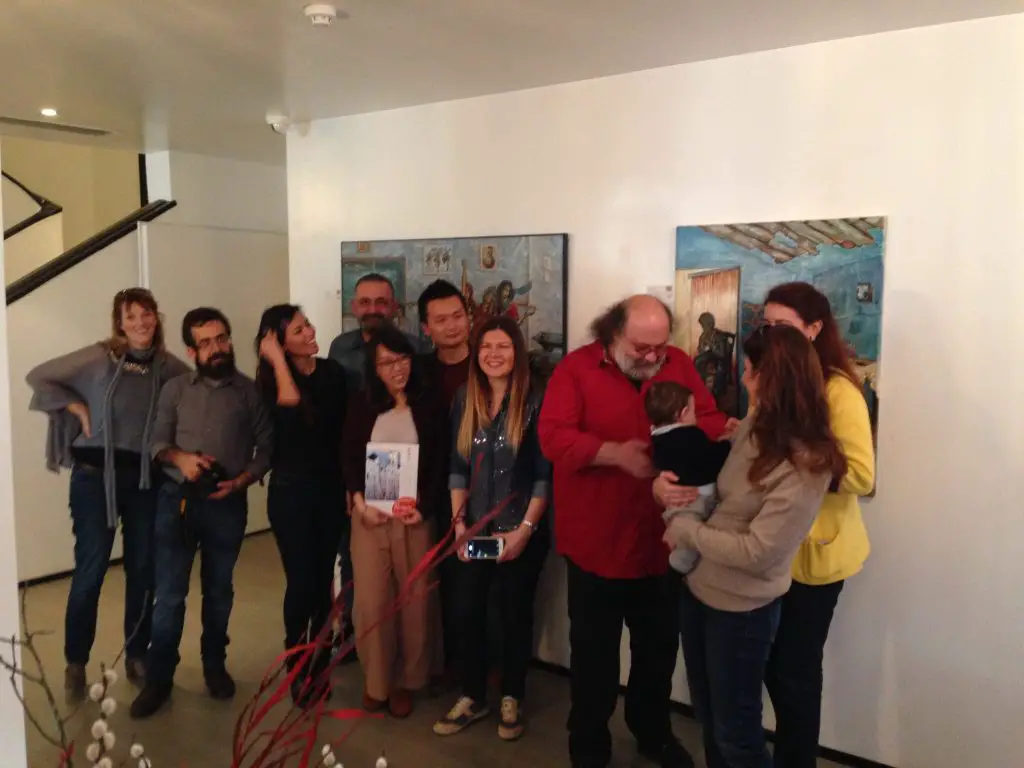 It was wonderful to connect with other bloggers – both Greek and expat – and share ideas and discuss our different blogging styles, and draw from each other's experiences.
Alexandros Androulaks's exhibition will be running until 15th May 2015.  Grecotel Pallas Athena plans to showcase different artists every 2 months.  Check here for my last post where we were hosted by Grecotel – and take a look at their themed rooms!
And take a look here to read about a two week road trip around Crete and gain some inspiration summer holiday ideas.