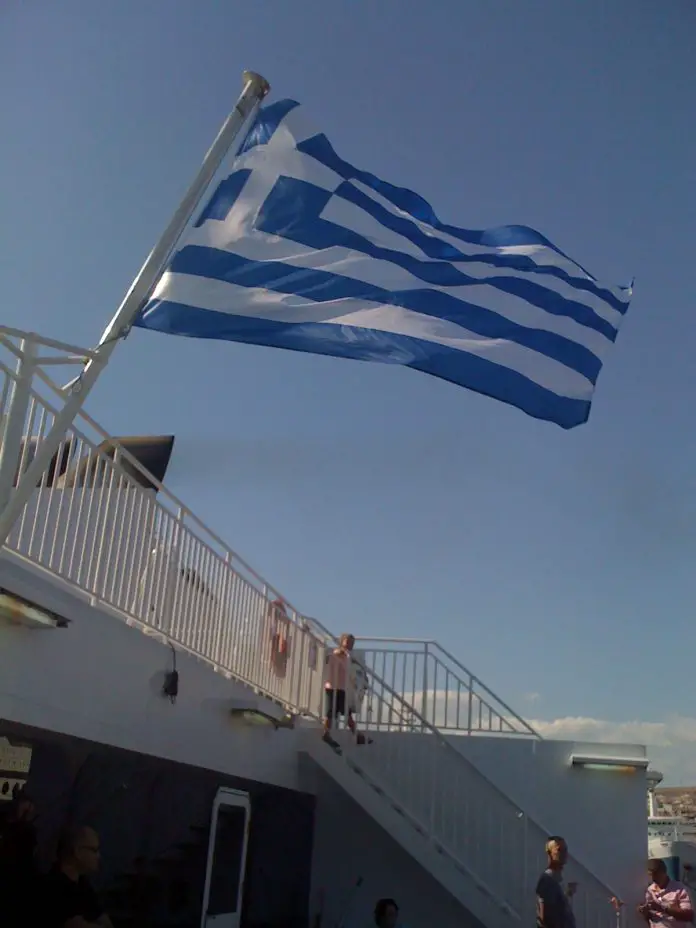 A short post this time.  There are many reasons I love living in Greece, as you'll have read in my post seven things to love about living in Greece/the Greeks.
Spitting yia yia's (grannies) is another reason to love Greece – read about that here and also, today I was reminded that I need to pinch myself to remember that I live abroad.  I doubt you'd see this in a British or U.S. supermarket: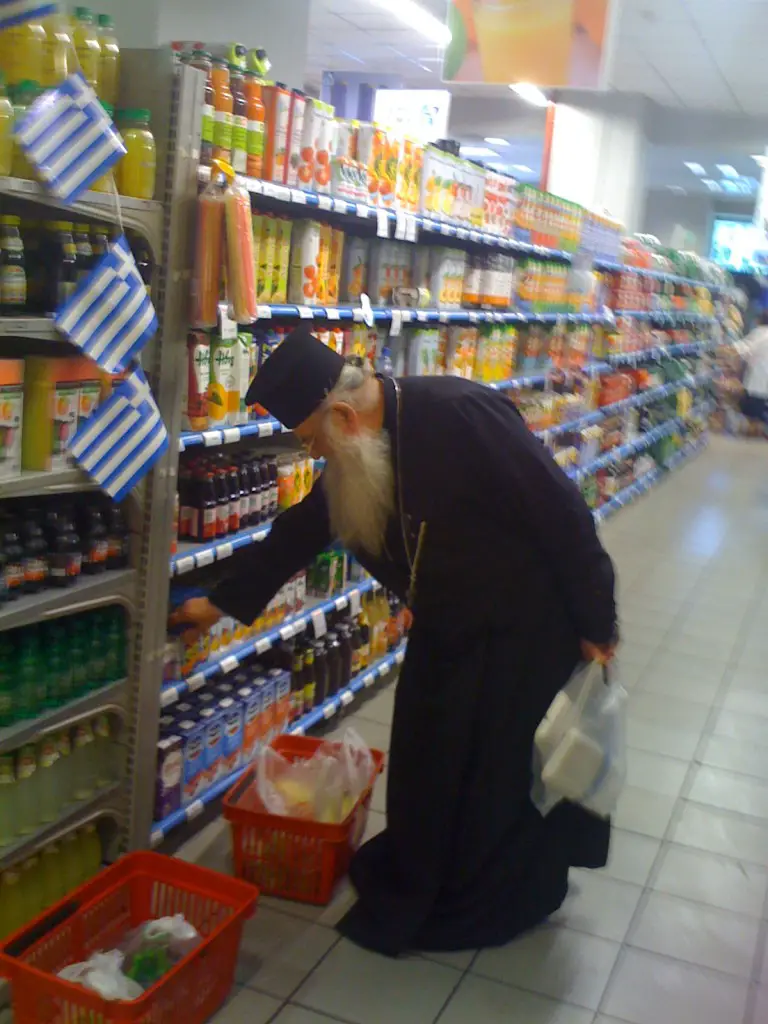 Yes, even an Orthodox priest needs to eat.
It may seem inconsequential, and I've lived here long enough, but small things don't escape my notice and I still smile to myself.
What things make you sit up and realise you're living abroad? Do share.