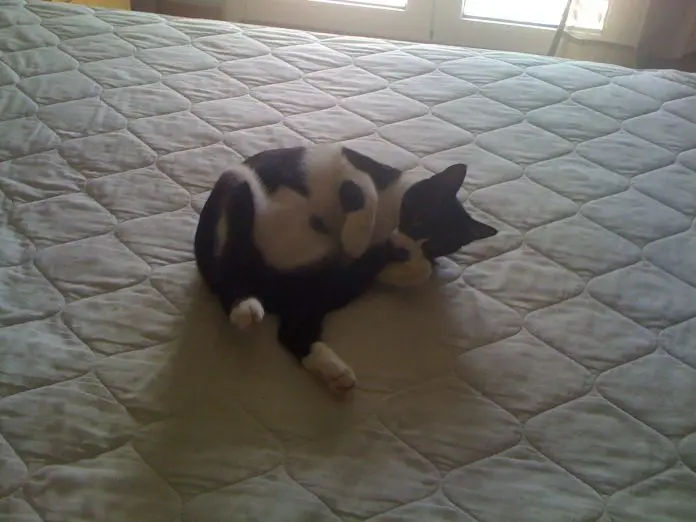 A while back I shared a post here about moving into my new apartment and feeding stray cats in Parliament Gardens.  I mentioned I'd be getting my very first foster cat, on behalf of
Nine Lives Greece.
So, here he is! He's called 'Linguini' and I have agreed to be his foster mum for about 6 months until he can join his real 'mum' back in the UK.
He's only 8 months old and the girl who I am fostering him for literally rescued him from being drowned on Evia, an island in Greece.
He's now been neutered (a concept that horrifies the Greeks – they say 'I wouldn't want it done to myself so don't do it to animals' to which I retort 'So you don't mind being drowned then?') and is with me until his quarantine period is up.
He's already been in the bathtub, the washing up bowl and in places I never realised were possible to crawl under!