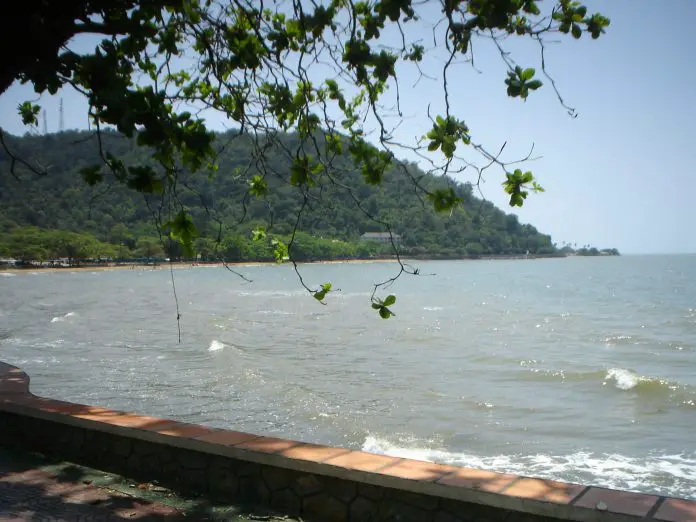 William has recently started blogging and writing online. You can find him and his work at a number of websites, including his blog called Blog About ESL, Twitter, and Google +,
Today he shares with the League of Expat Writers about teaching TEFL in Cambodia.
---
My name is Will and I'm an ESL teacher currently living and working in Cambodia. I'm British (English) and I've been teaching ESL for about 4 years since I left the UK.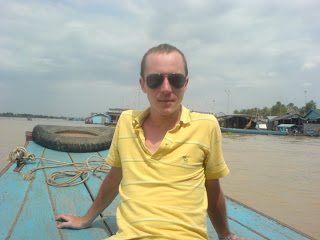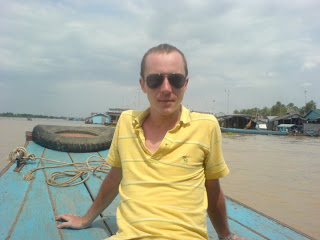 What motivated me to teach ESL abroad?
Well, I'd been thinking about travelling after I graduated from University. I spent 1 year living in West Africa and really enjoyed myself. After this time, I returned to the UK and completed my Master's degree at the University of East Anglia and was working. I always wanted to travel again and continually looked into teaching English as a means to fund my travels. However, the more I worked, the more I think I became comfortable with the 'safety' of working and having a regular income. From this point I guess I slowly gave up the idea of working and teaching abroad, although it always remained in the back of my mind! I went into work one day and was told that some staff members were to be made redundant, but they had not yet made their decision on who that would be. Sensing an opportunity to make my dream come true, I asked for voluntary redundancy and got paid a nice little sum of money in the process. I spend a fair proportion of this on completing my TEFL. Soon after, I sold nearly everything I owned on eBay and bought a one way ticket to Cambodia!
Why Cambodia?
 Well, I chose Cambodia for one main reason: I knew somebody already living there! My father was living in Sihanouk Ville (he has since left Cambodia) and I went to see him. Not really liking Sihanouk Ville too much, I decided to head up to Phnom Penh and find work. I worked in Phnom Penh for 2 years at a few different schools and then relocated up to Siem Reap where I now work at a Lecturer of English at a local university here.
I fell in love with Cambodia, but I would definitely like to work in other Asian countries, Chinabeing the top of my list. I think I have a few more years left in Cambodia before I move on! Cambodiais a truly wonderful country, the people are friendly and kind, the weather is great and the lifestyle is very easy going!
There is a real demand for English teachers all over South East Asia.
Cambodian Food!
I love teaching, but one of my other loves in life is food! Cambodia isn't famous for its culinary delights, but there are some amazing local dishes here. One of the first things that I tried here is the lok-lak. It's a fried beef dish served on top of raw onions, tomatoes and a bed of lettuce. It's serviced with rice and a special sauce on the side that is made from salt, pepper and lime.
Another favourite is called Amok. Amok is traditionally eaten with fish, but if you're like me and don't care much for fish, it is also cooked with chicken. The amok is not spicy and is traditionally cooked inside a banana leaf. The sauce is made from a variety of local vegetables and herbs and then baked with coconut milk. This is by far one of my favourite Khmer dishes.
So, is it worth it?
When you're working as a teacher in Cambodia, you can expect a larger salary in comparison to local salaries.
---
Are you an expat?  Would you like to share your tale with Life Beyond Borders?  Be sure to Contact me.