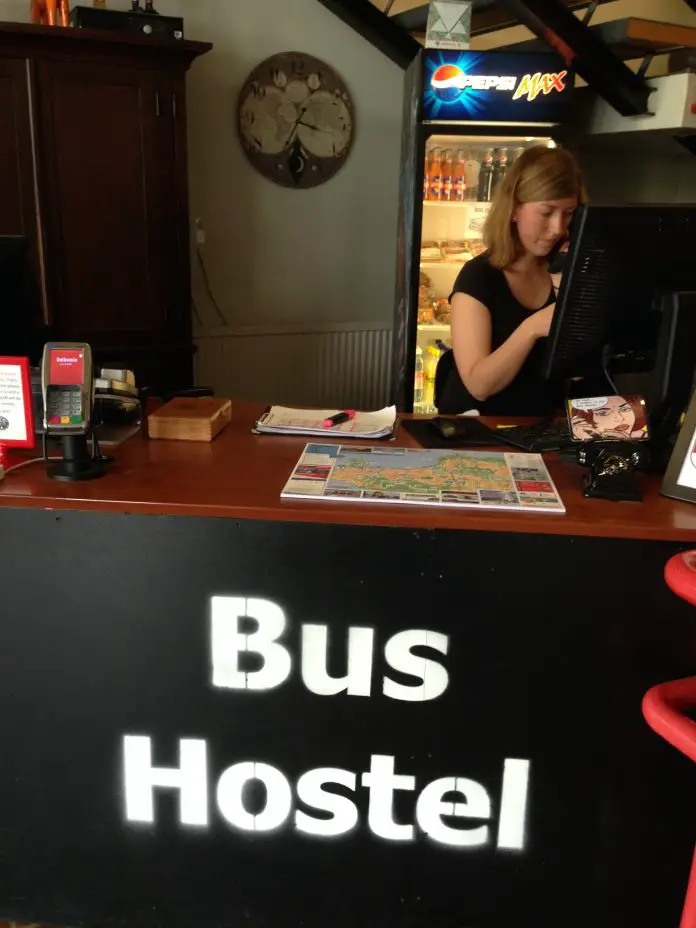 On my return from Seattle, I decided to break my jet lag and do a stop over in Iceland for a couple of nights. Icelandair is a very popular airline from Europe to the U.S (it's a shorter route in time, usually as you're going so far north) and they allow you to break your journey at no extra cost on the airline ticket.
The Bus Hostel in Reykjavik kindly hosted me for one night.  An old physiotherapy training centre and only two years old, the lovely Manager Iah (best way to pronounce her name and spell it I was assured.  Have you ever seen full Icelandic names?!) and I sat down in the quirky common area for a quiet drink to talk about the facilities.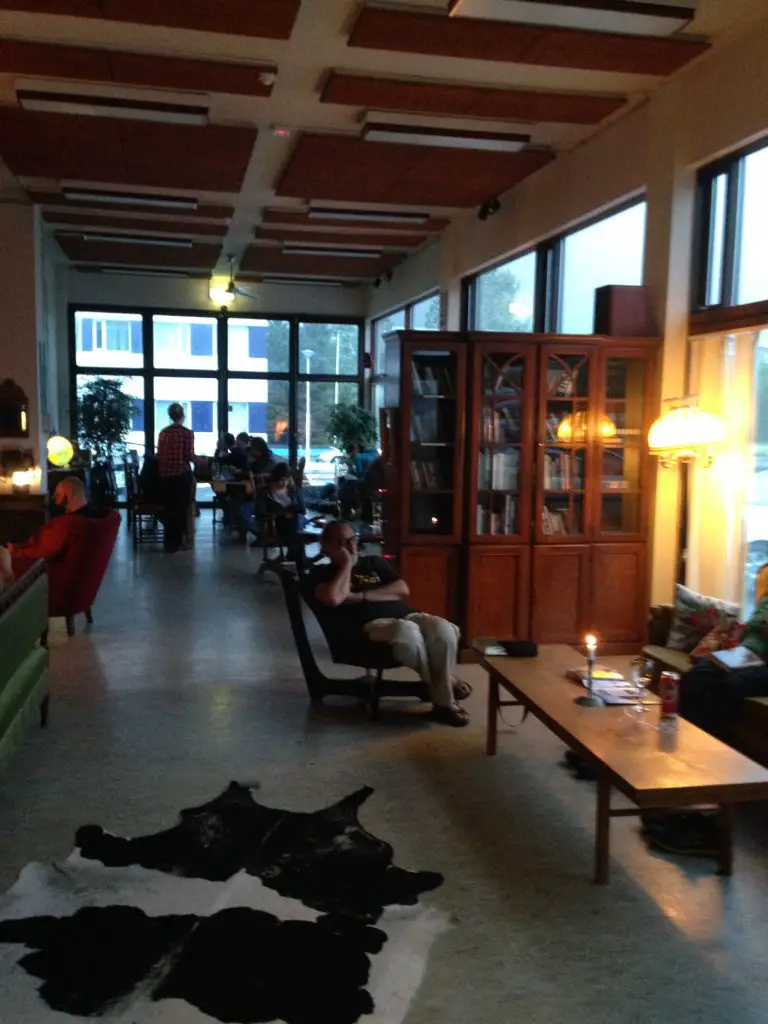 Reception
Manned 24 hours and located next to SAD Rent-a-Car desk, as well as check you in they can book excursions, order delivery food for you and book your airport transfer.
Getting there, to and from the airport
It's easy, it really is.  The Flybus operates from Keflavik Airport either to the BSI (Bus Terminal) for ISK3,500 (GBP17.50 return) – but as you have to walk to the Hostel from the Bus Station  – not far, but with bags, etc it could be a pain.  So why not take up the option of paying roughly ISK5,000 (GBP25.00 return) for the bus to take you straight to the hostel?  They have buses that serve all arriving and departing flights, so you're guaranteed to get one.
Location
Located on the outskirts, the hostel isn't exactly central, admittedly – but it takes about 10 minutes to walk into town, if you know where you're going.  Unfortunately I wasn't too familiar with the area and got somewhat lost – and was assured that I was probably the only person who had done that they knew of! (Or maybe I'm the only one who admitted I did – or maybe I'm just directionally challenged).
Despite this, it's actually quite easy to find your way into town: look out for the landmark spire of Hallgrimskirkja (no, I can't pronounce that either) and walk in that direction.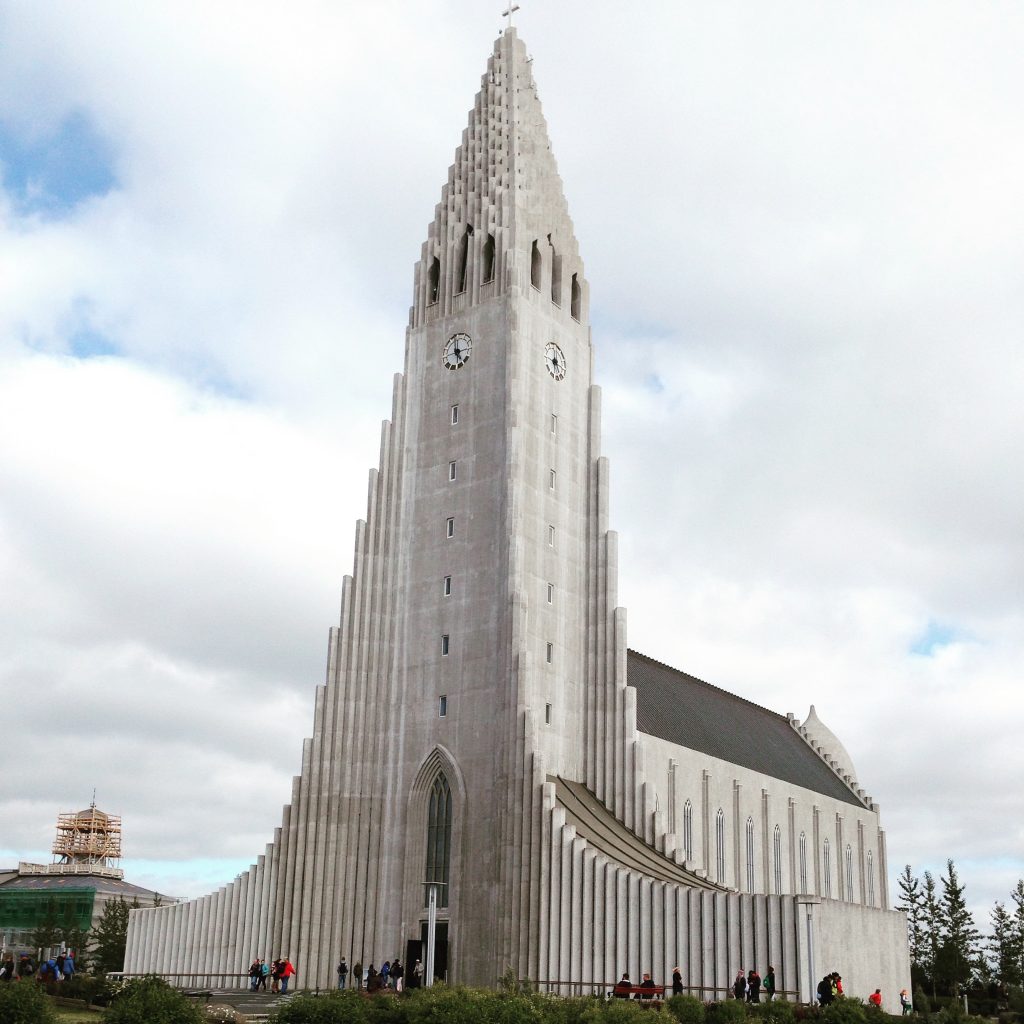 The advantage of not being 100% central is that it's quiet – very quiet.  No street noise to keep you awake at night.  And I slept like a baby!
Rooms
BUS Hostel has three floors of either:
4 bed: Mixed or Girls Only
6 bed: Mixed
6 bed: En-suite
10 bed: Mixed
16 bed: Mixed
24 bed: Mixed
Check their website for details of prices.
They also offer a private double room, where I had the luxury of sleeping.  Amusing for  me was the two duvets on the double bed.  On my enquiry as to why two duvets are offered,  Iah laughed:
Can you imagine sharing one duvet all night with another person?!
I guess she has a point…maybe it's an Icelandic thing, but in retrospect yes, who doesn't have issues with their partner nicking the duvet every time they turn over.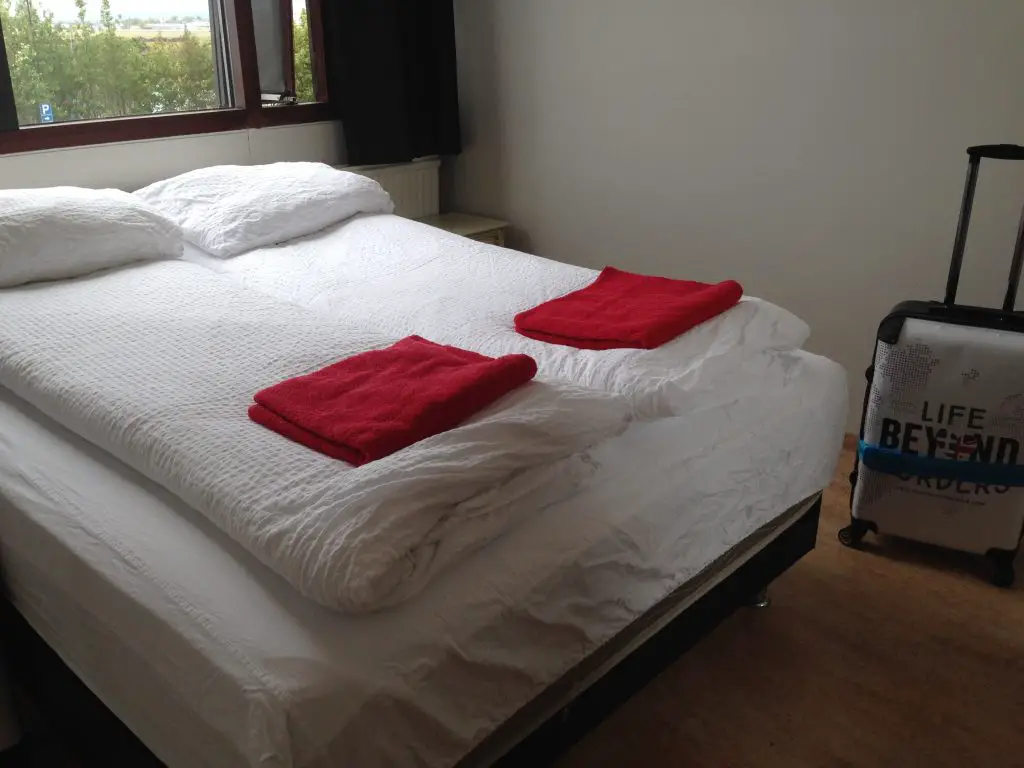 Bathrooms are ridiculously clean – obviously that's a positive thing…and both toilet and shower are located in the same room, so you get the whole place to yourself.  The added bonus is that BUS Hostel is not a party style. Yes it's sociable, but not party, so it makes for a great night's sleep – and appropriate for people of all ages (unless you're into hardcore partying obviously).
Facts
Free bicycles to use (you might want to take them up on this, in good weather, given its distance to town)
06:30-09:30 they offer free toast and jam.  NOTE: don't expect a full on breakfast, it's  just to sustain you
Door locked 1am-7am, but possible to use your keycard to enter
Even though it's on the outskirts of town, the friendly staff will more than happily discuss food delivery options with you, if you don't want to head into town and just want to relax
No laundry on site (at the time I stayed = AUG15) but I've been told this is about to change and they will introduce some machines
There is no minimum stay. People have been known to book a dorm bed for 5 or 6 hours in between flights, and this is entirely possible due to its good links to the airport with FLYBUS
So if you're looking for somewhere not too noisy with friendly service and a relaxed atmosphere, you can't go wrong with BUS Hostel.
You can book here (please note I will receive a small commission if you choose to, but at  no extra charge to you).
**A special thanks to The Bus Hostel for hosting me during my stay in Iceland. As always, all thoughts and opinions remain my own, despite any complimentary services received.**
PIN for later