I've never been to Germany before, even though it's effectively on my doorstep.  I had reason to when I attended the ITB Berlin Travel Conference, dubbed as the:
World's Leading Travel Trade Show.
I only had about 4 days there, three of those actually at the trade event.  But I allowed myself a mere one day to take an, albeit brief, look around the city and for this, I used the Berlin Welcome Card.
Disclosure: Thank you to Visit Berlin for providing me with a Berlin Welcome Card during my stay.
What is the Berlin Welcome Card?
Most cities have some sort of travel card for tourists, and Berlin is no exception. In short, it's a card that has a variety of validity days and gives a:
Transport Ticket (unlimited depending on how many days you spend in the city)
Up to 200 discounted offers to tourist places around the city (ie: Berlin Zoo, Hop On-Hop Off Tour and Berlin Tower entrance)
A map of the city
The cards run as follows:
48hrs  Berlin City Centre inc. TXL airport = €20 Berlin City Centre inc. SXF Airport = €23
72hrs  As above = €29                                     As above = €32
4 days As above = €34                                     As above = €37
5 days As above = €38                                     As above = €42
6 days As above = €43                                     As above = €47
This is a basic idea. They all cover one adult and up to three children. More information can be found at the Berlin Welcome Card site.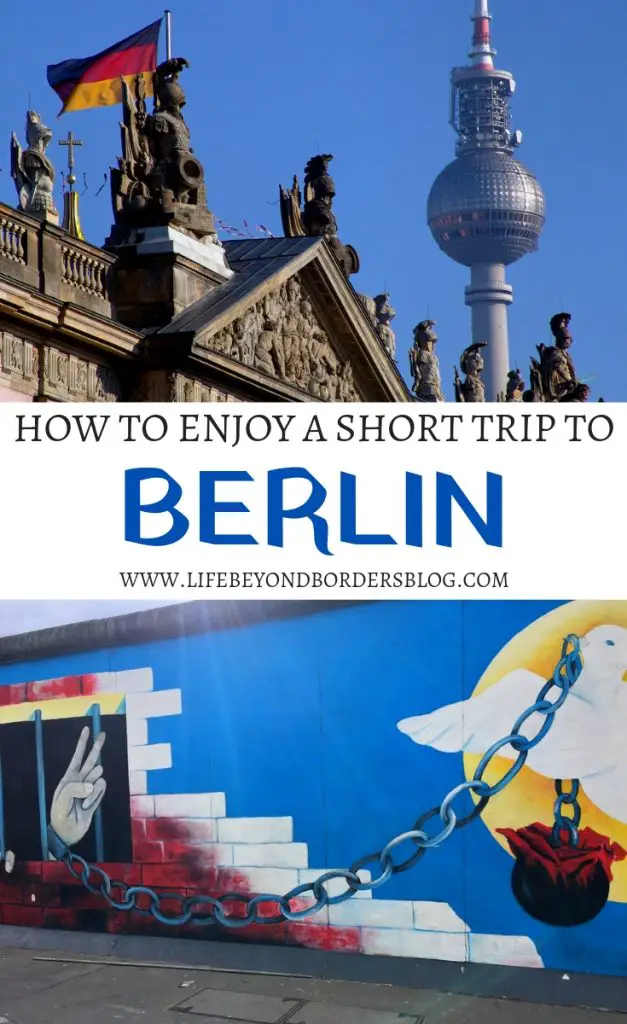 Where can I pick up my Berlin Welcome Card?
I was emailed a voucher by the Tourism Office and when I reached TXL airport, found my way to their office at the airport (Terminal A, Gate 1) and exchanged the voucher for an actual ticket.  Basically, you stamp the ticket the first time you use it and it puts the date and time on it, then that's it!  Wizz your way around Berlin unimpeded and don't worry about buying tickets! (Just remember to keep it with you and don't loose it).
Here you can find out more information about Berlin Tourist Info Centres at the airport.
I was quite content on my one day to jump on the U-Bahn and S-Bahn train system to find my way around and sightsee.

Berlin East Side Gallery
As I am a huge fan of street art, I loved taking in this longest open air gallery in the world.  It's famous as being the old Berlin Wall (1.3km) and has murals painted from over 118 artists from 21 countries who started their project as soon as the wall came down.  It opened in 1990 and in 1991 was given a protected status.
Find out more about the East Side Gallery.
How to get there using the Berlin Welcome Card:
With my Berlin Welcome Card I travelled to Berlin Ostbahnhof and walked the short distance to the wall.  It was a pretty chilly day and as the wall is outside (opposite a lovely park and river), I spent some time but not as long as I'd have liked.  I can see I'll have to go back!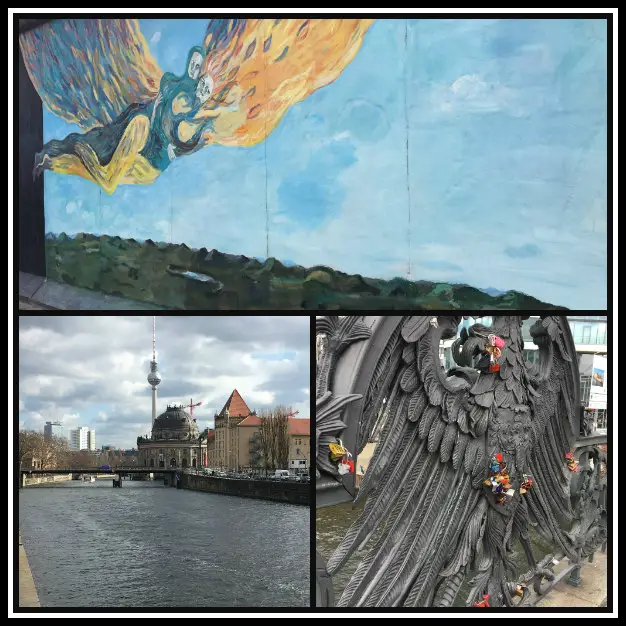 Berlin Television Tower
I didn't have time to go here – the 368 metre symbol of Berlin city.  It has the highest viewing platform in Europe open to the public – but I saw it from a distance from my stroll through the city centre.
Nearest station: Alexanderplatz
And of course, bear in mind you get a discount with your Berlin Welcome Card.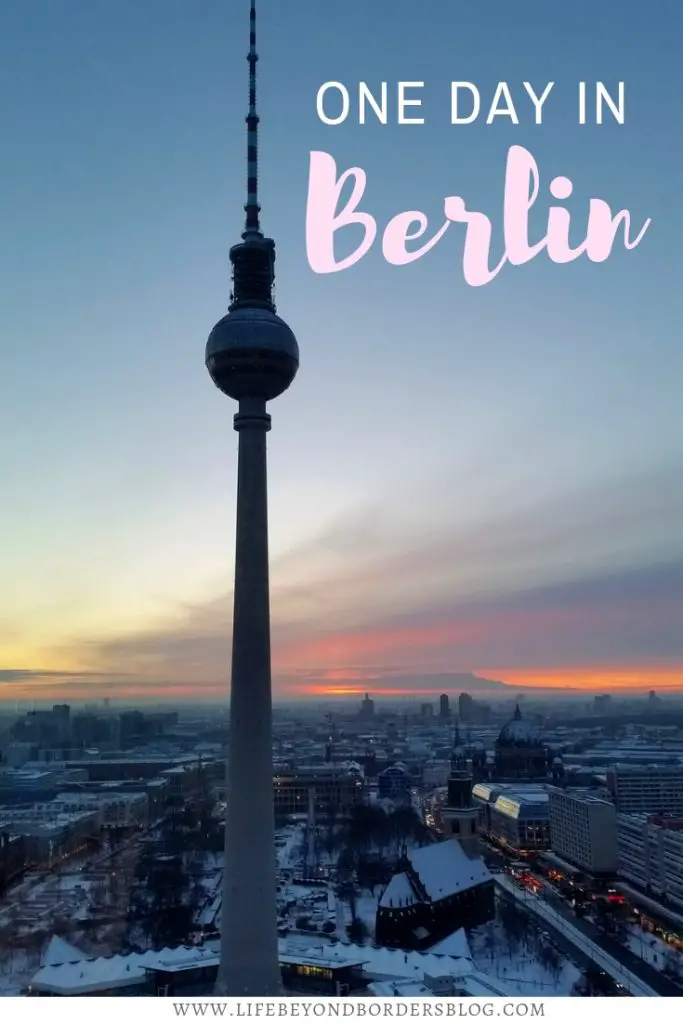 The rest of my time was spent at the ITB Conference.  I can see I will have to come back to Berlin as a tourist this time to make the most of the Berlin Welcome Card and all the attractions the city has to offer.
PIN for later