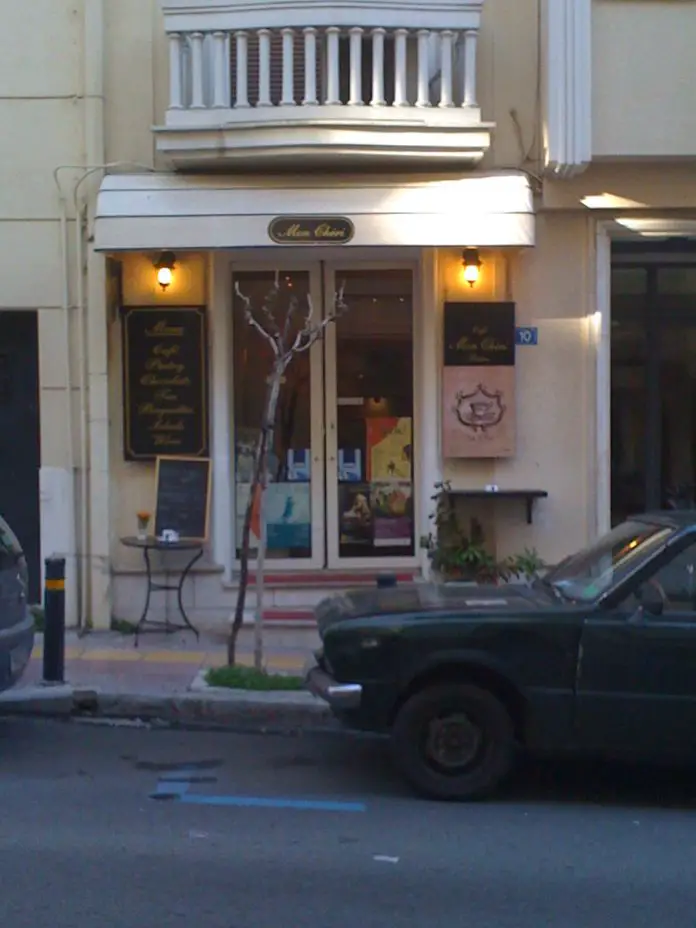 Walking home from work the other night, I deviated slightly from my usual route. I was so glad I did as tucked away in a side street, I discovered this little gem: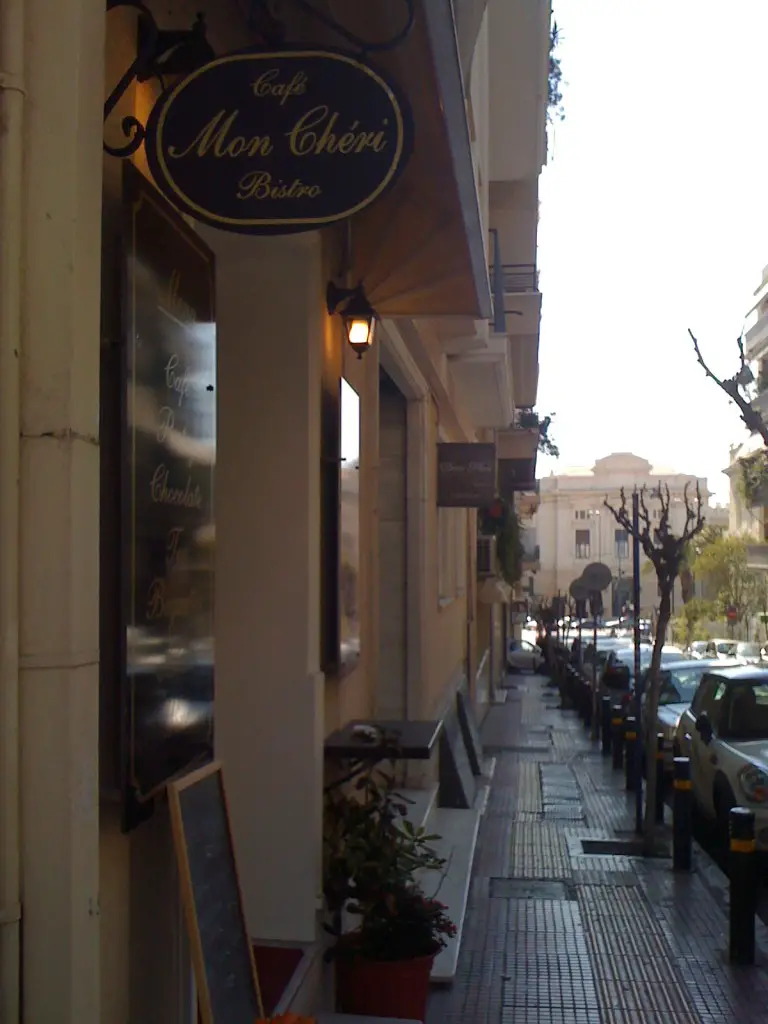 I didn't go in immediately, vowing instead to come back today – and so I did. What a joy!
Inside I found it to be warm, inviting and tastefully decorated. with Carnival decorations (yes, Carnival season is upon us). Tired from work, I settled into a corner sofa seat and ordered a cappuccino (3.50 Euros) and a strawberry cheesecake – delicious!
I noted with relief that people went outside to smoke
(a rarity in Greece, even though 'officially' no smoking is allowed) and whiled away my time composing this and listening to Marvin Gaye lamenting about how he wished you could have told him yourself, that you loved someone else.
In fact, when I met a couple of friends later I bought them back there – and at the next glance of my watch, it was 2 hours later (this time a lady was singing about how her baby just cares for her – Nina Simone maybe?)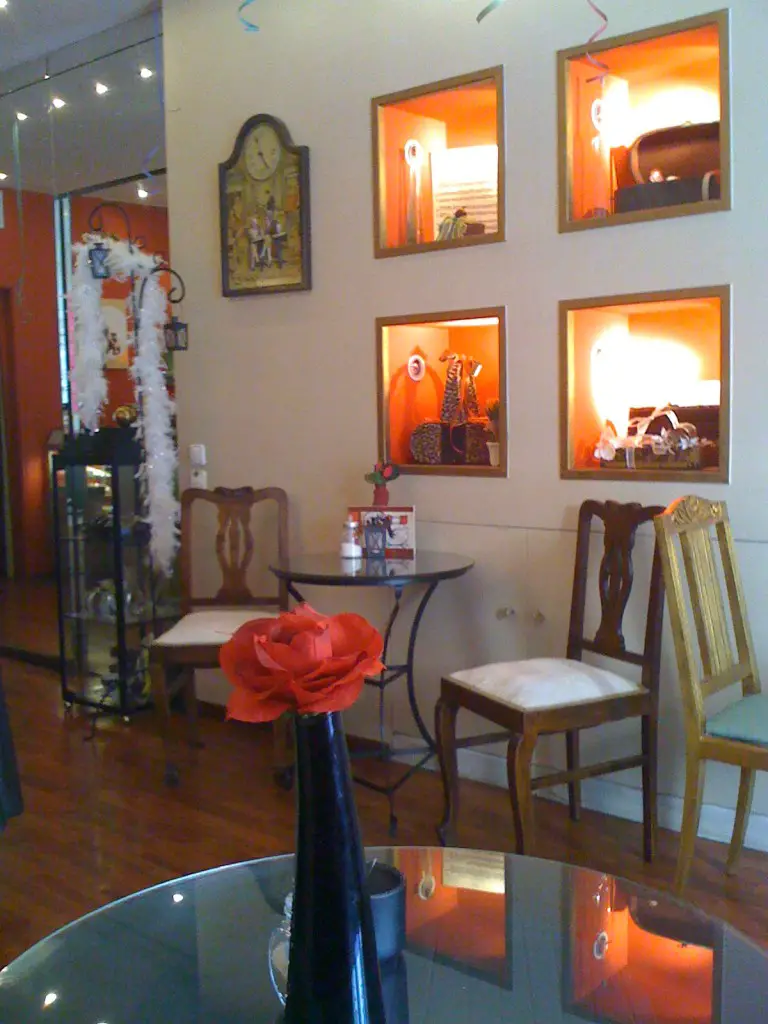 I can safely say I'll be going back – and if you're ever in the neighbourhood, try it yourself.
As you must know by now – coffee is a national pass time in Greece  – what better place to while away the hours?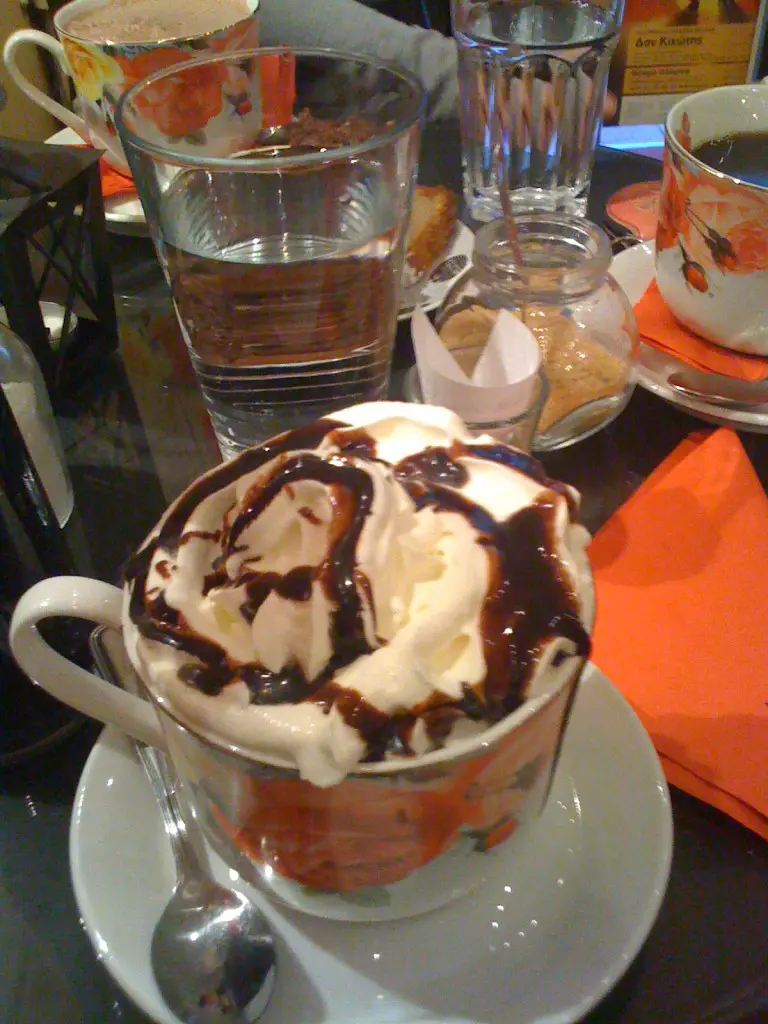 ---
Have you enjoyed this post? Then why not share it on your Twitter, Facebook and / or Google+ account? It'd mean so much to me! You can also follow me on Facebook and Twitter