Apart from the Space Needle, and a day trip to Mount Rainier – Seattle's other prominent destination (and landmark) is the Public Market Center – or Pike Place Market. I'd seen it many times in various T.V shows (Grey's Anatomy for example).
Overlooking Elliot Bay waterfront and opened in 1907, Pike Place Market Seattle is one of the oldest continually running Farmers' Markets in the U.S.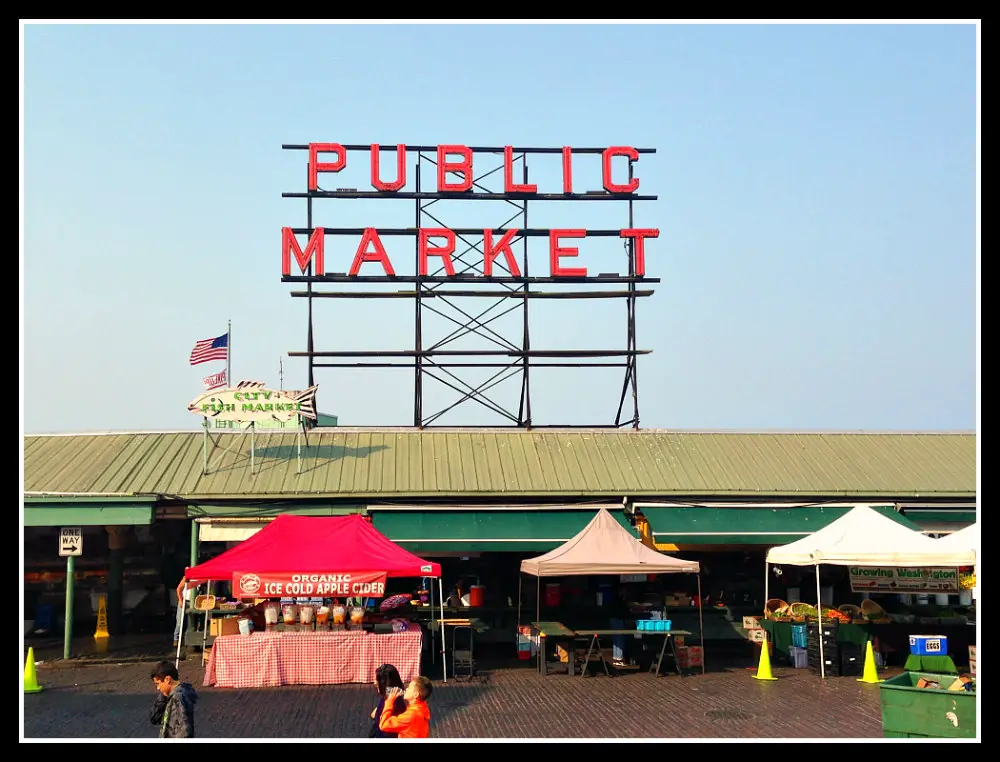 What to expect from Pike Place Market – Seattle
On about three different levels, you can expect to purchase fresh fish, flowers, farmers' produce, crafts such as hand made jewellery, hats and lavender gifts (I bought several lavender soaps and room sprays) as well as find retro shops such as a rare vinyl music store on the lower level.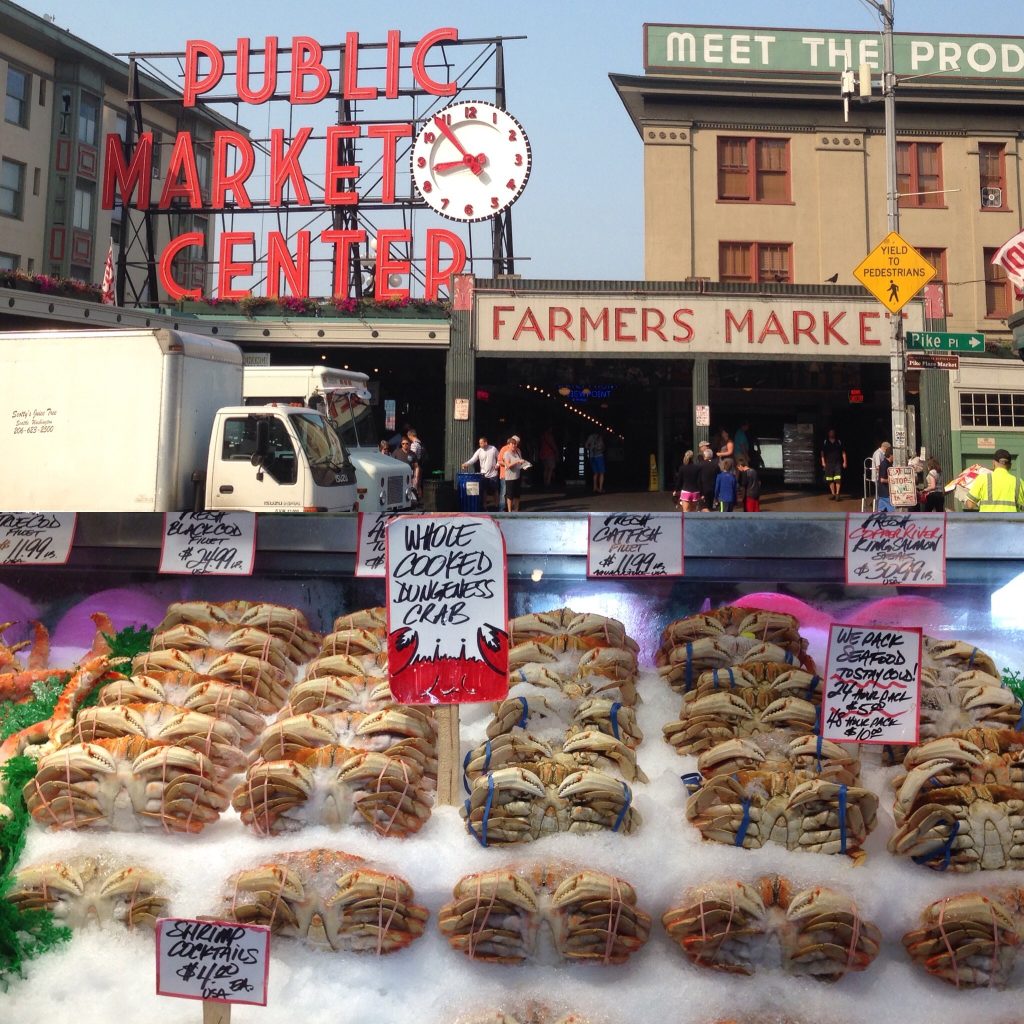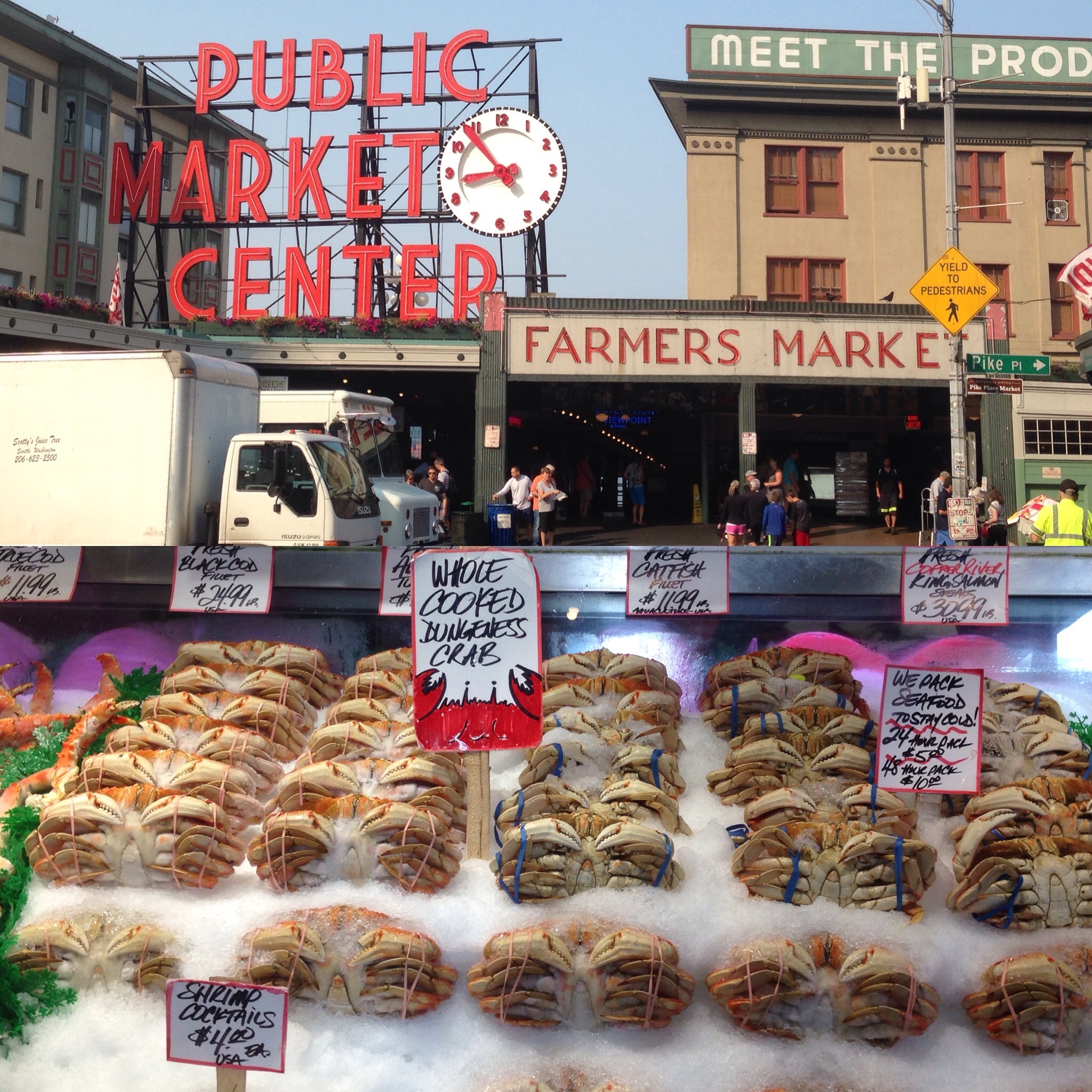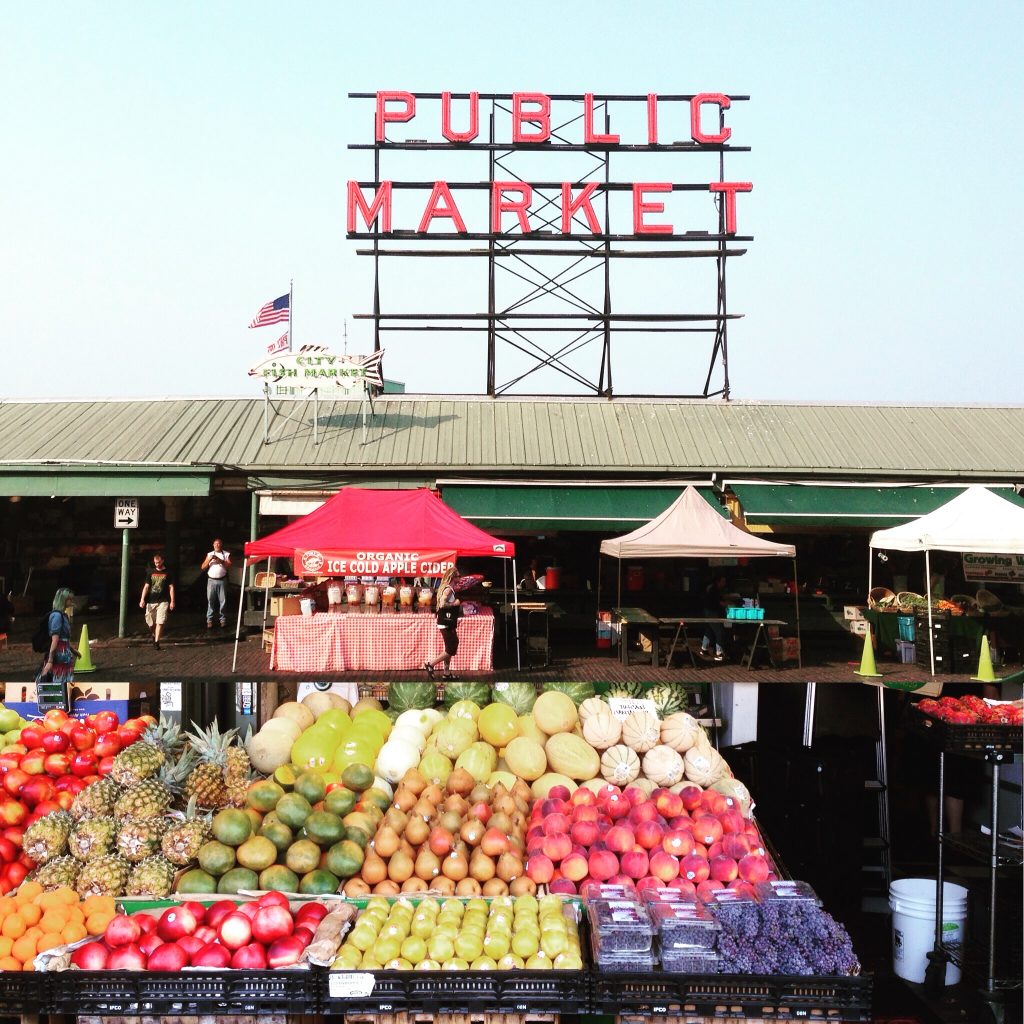 And once you've exhausted all those options, why not choose from one of the various eateries on offer to unwind, have some lunch or a drink, overlooking the gorgeous Bay, watching the Seattle State Ferries come and go, and maybe the occasionally container ship.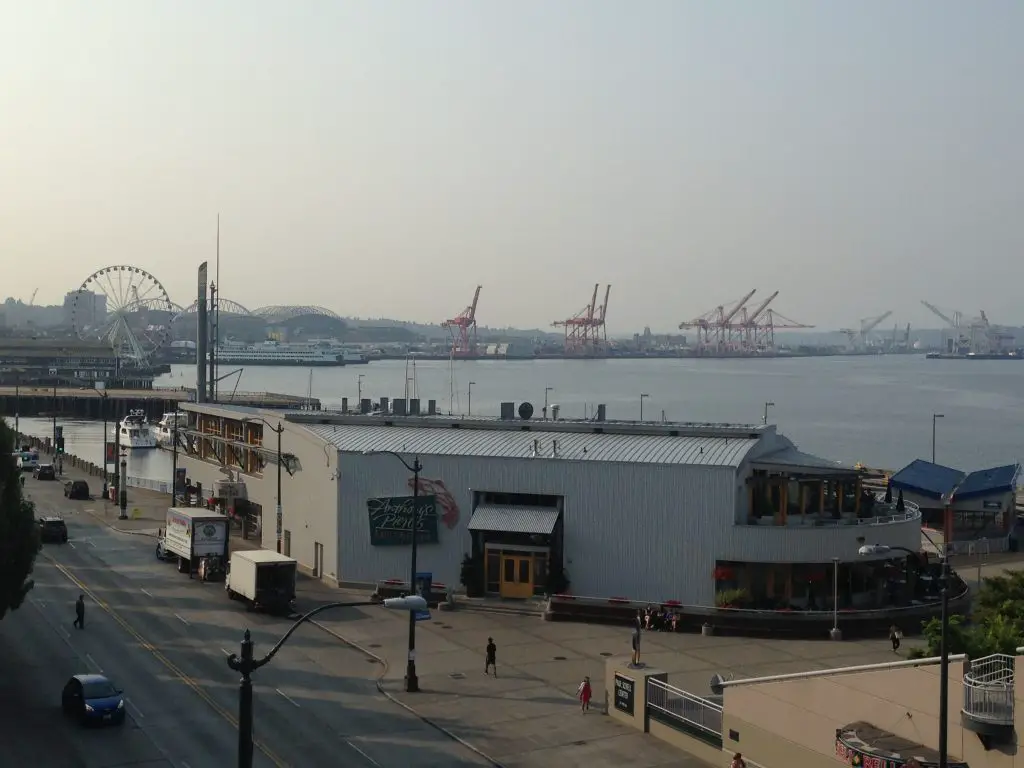 Interested to know how to fly to Seattle from Europe? Look at my Icelandair Review – flying budget from Europe to the USA
Rachel the Pig at Pike Place Market, Seattle
Located just at the Main Entrance, Rachel is the market's unofficial mascot and at 550lbs, this bronze cast pig has been there since 1986 and receives, annually in her piggy bank, roughly US$6,000-$9,000 in all sorts of currencies.  The money is used to help fund the Market's various social services.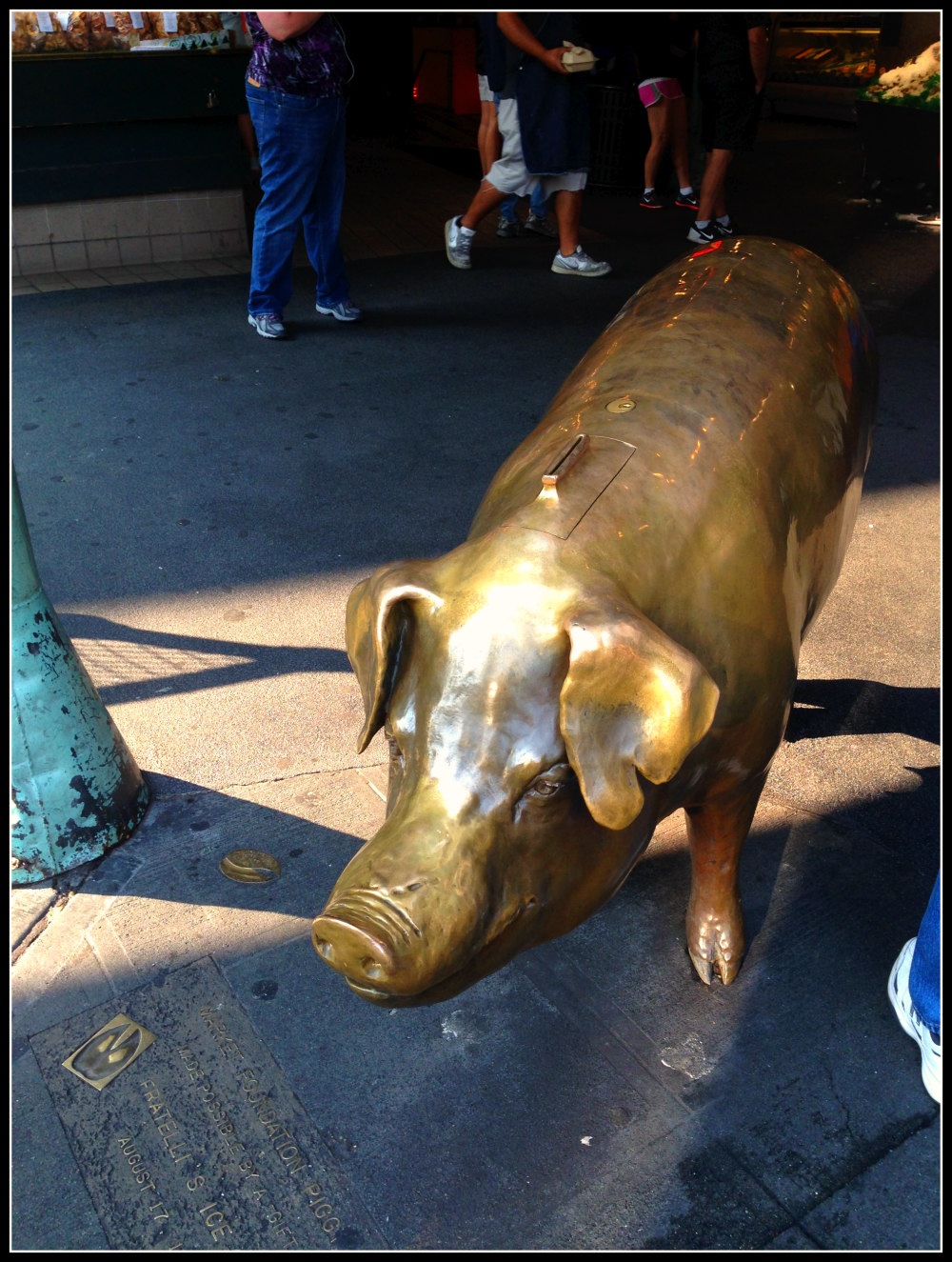 The Gum Wall at Pike Place Market, Seattle
Running under Pike Place Market in Post Alley, you'll come across a very Dickensian cobbled street – leading to The Market Theatre where Unexpected Productions regularly hold performances.  By the Box Office, you can't help but note not only the huge amounts of chewing and bubble gum stuck to the walls, but also the sickly sweet smell of strawberries!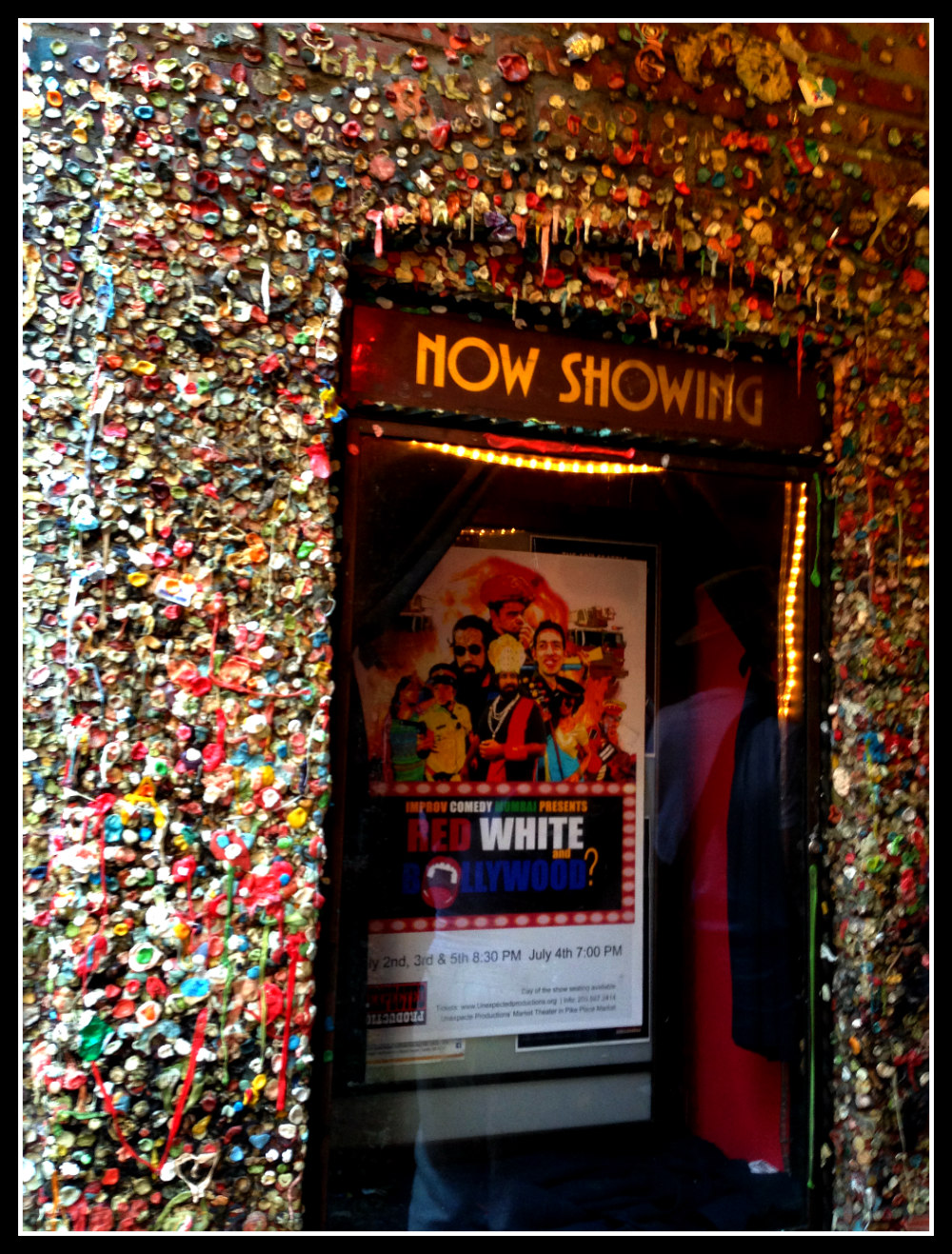 In 1993, audiences of the theatre started to stick gum to the wall after performances with penny pieces in them.  The theatre workers would scrape it clean, only for it to keep being replaced.  In the end, to this day, it has become an unwitting tourist attraction.
Interesting facts about Pike Place Market and the Gum Wall Seattle
Pike Place Market receives over 10 million visitors a year
It's Seattle's most popular tourist destination (yes, more so than The Space Needle)
It's the 33rd most visited attraction in the world
A scene from the 2009 film Love Happens with Jennifer Aniston was shot at the Gum Wall
In 2009, the Gum Wall was in the top 5 of the Germiest Tourist Attractions in the world, second to the Blarney Stone (yes, I cringed when I saw Asian tourists place their hands on the wall for photos)
The Gum Wall is a popular place to have your wedding photograph taken (apparently!)
PIN for later