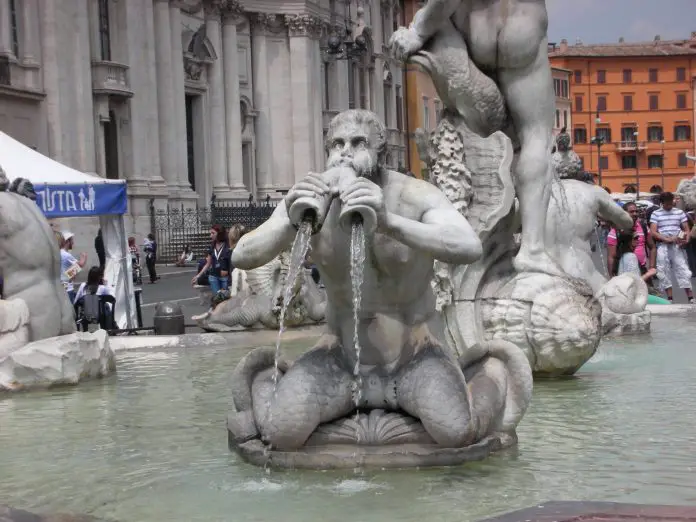 **This post contains affiliate links which means if you choose to click and ultimately book or buy anything through them, I will receive a tiny amount of commission, at no extra charge to you.  More can be read in my Disclosure and Privacy policy.**
Having never been to Italy before, I was looking forward to the pasta, tiramisu and panacotta yet also frustrated as my sense of taste had disappeared with a cold that was still hanging around.
Oh well, Rome is the Eternal City and there's no way I was going to miss out on this trip – even though the cabin pressure in the aircraft made my head feel like it was going to implode (note to everyone:  really, flying with a cold is NOT a good idea – never mind the other passengers tut tutting and giving you daggers in case you infect them…think of YOUR head and how it feels like an elephant's taken up residence on it – ears desperate to pop but can't quite get there and eyes watering).
Such was the start of the trip for me to the Eternal City.
Oh, another warning:  be careful of these low budget airlines – specifically easyjet.  Easyjet = very good on the Athens to Rome flight ie: allowing my (tiny!) trolley bag into the cabin – also my friend's rather larger trolley bag…hence we could just walk straight through upon arrival at the other side.
And thank God for that!  Another word of warning: Fiumicino airport (FCO).  OMG!!!!  What a DISASTER area!  Athens Venizelos airport is a DREAM: smooth entry/exit processes, baggage area not resembling a shack,  Arrivals (unlike FCO) with bigger space.
We get the train from FCO to the centre of town.
This is where we discover another strange thing about Rome: the underground system.  In most cities at least in Europe (London, Paris, Athens) there is the opportunity to change onto a different line at various stations: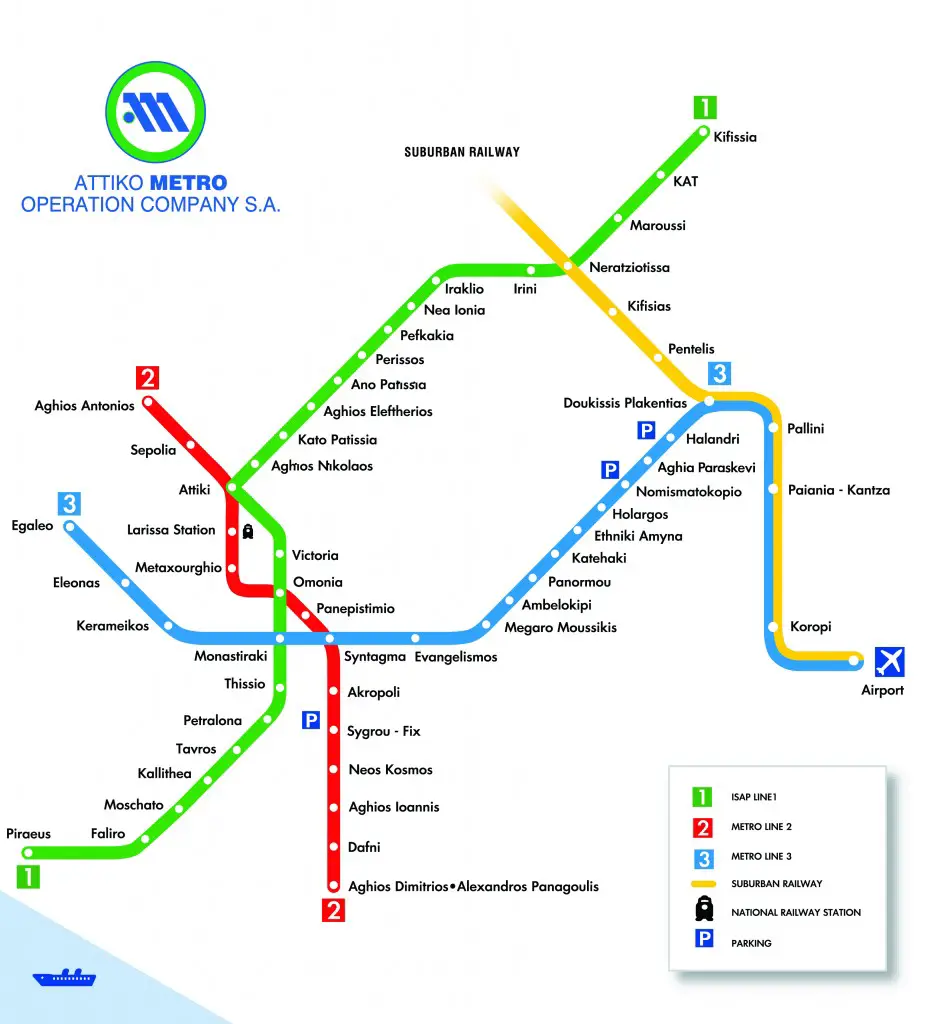 Can you see this example of Athens metro (above) – only 3 main lines (blue, red and green) and various interchange points.  Now, Rome: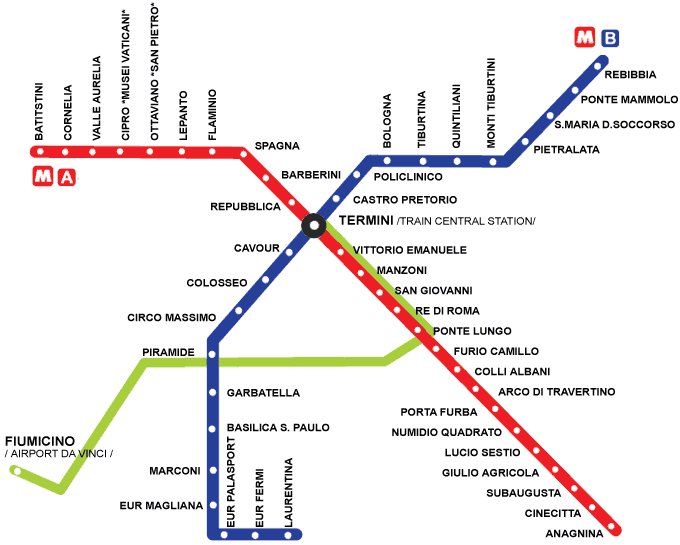 Forget the greenish line going out to FCO airport – there are only two lines and ONE INTERCHANGE POINT (Termini).  Can you imagine how busy this Termini station was?
But I am getting a little ahead of myself here – I haven't been too positive so far about Rome and we are still on the train from the airport.
I notice how GREEN everything is and upon checking into our hotel (tiny room in an old, old building that is boiling hot) and then going about a city tour (there are various bus companies that operate the hop on/off tours and all seem pretty good), we commented on how much greener in general the city seemed – not just on the ride from FCO airport (which seemed stuck out in farmland), but also around the city).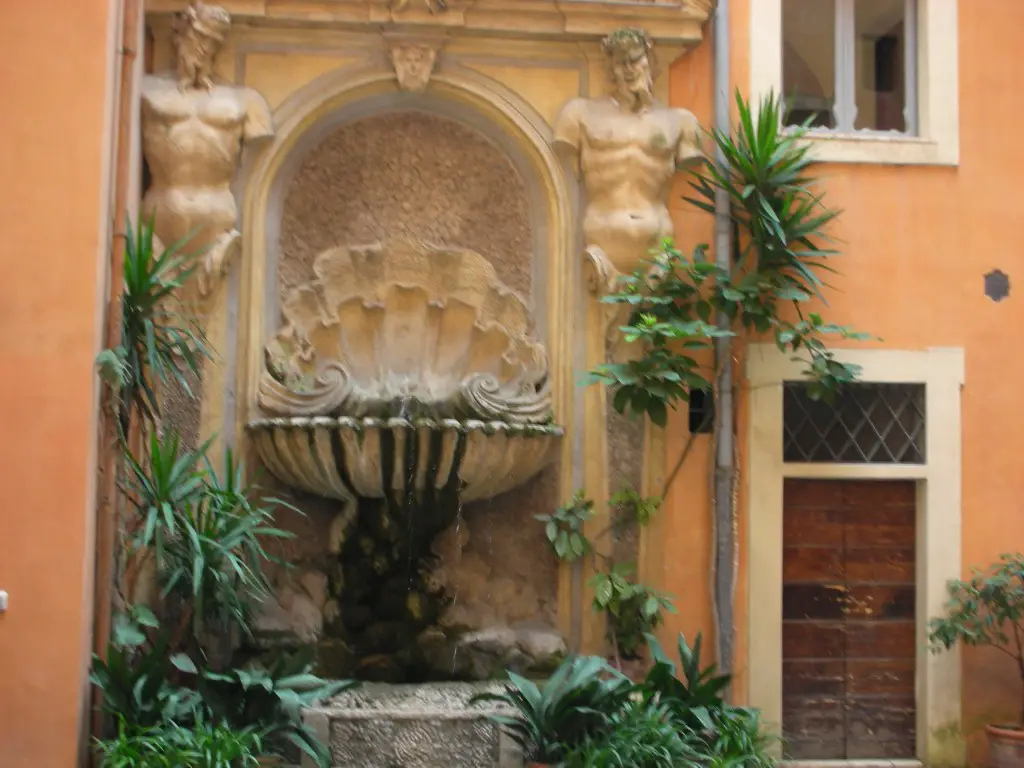 The hotel was a bit of a laugh:
Now, do not be lulled into a false sense that the rooms are as big as depicted in their pictures – they are NOT, or at least, ours wasn't.  Still, it was clean and also in a very, very central area.  Oh, you also get charged 2 euros 'city tax' per person per night and have to pay this upon check out.  It never gets pre-charged and don't ask me why they charge it locally – they just do.
What's the #1 hotel in Rome? Read reviews & find hotel deals on TripAdvisor!
I wanted a shower after we'd sort of settled ourselves.  But could I get the hairdryer to work?  Nope.
So, finding a plug that works in the corridor – topped off by the fact I have no shame – off I trot with a towel around me and start to dry my hair in the corridor.  Queue Luca, the nice man from Reception, to open one of the bedroom doors and see me, semi naked in the corridor.
"Is there a problem uh?" he asks.
Upshot is, he fixes the plug in the room (we just needed an adaptor plug) and marvel at how he seemed more embarrassed when my friend asked what his name was when she thanked him, rather than seeing a semi naked girl in the corridor of his hotel.
I should also point out that he didn't actually say 'eh?' – it is my way of portraying to you that Italians have a really enduring of saying 'eh' or  'uh' at the end of every sentence.
So 'Are you OK?' sounds like:
"Are you OKuh?"
Skipping quickly on – the Colosseum was beautiful and then we get to St Mark's Square and the Vatican.
The QUEUES!  Luckily one of these bus tours includes tickets to go into the Vatican and the Sistine Chapel without the need to queue, otherwise the queue would LITERALLY have taken us about 6 hrs, I am NOT kidding.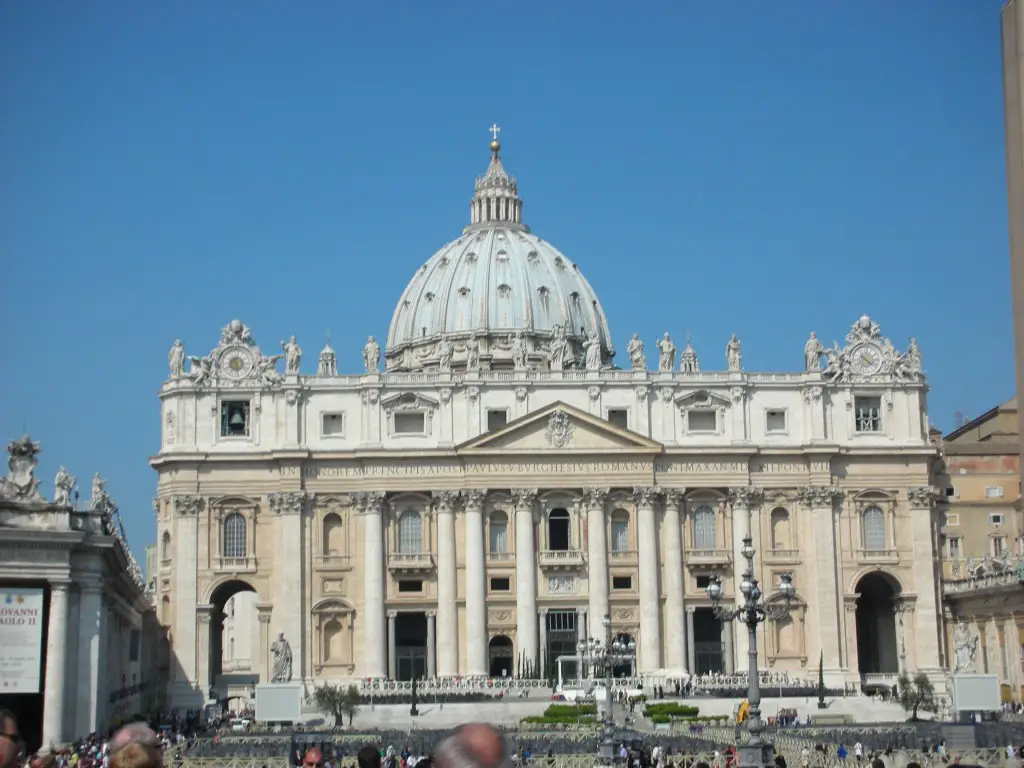 The Sistine Chapel was somewhat spoiled by the sheer amount of people and also the 2 guards – Tweedledum and Tweedledee.  They took it in turns…
1 = "Shhhhhhhhhhhhhhhhhhhhhhh"
2 = "No photo"
and visa versa.  Ironically, the only ones making any noise were actually THEM!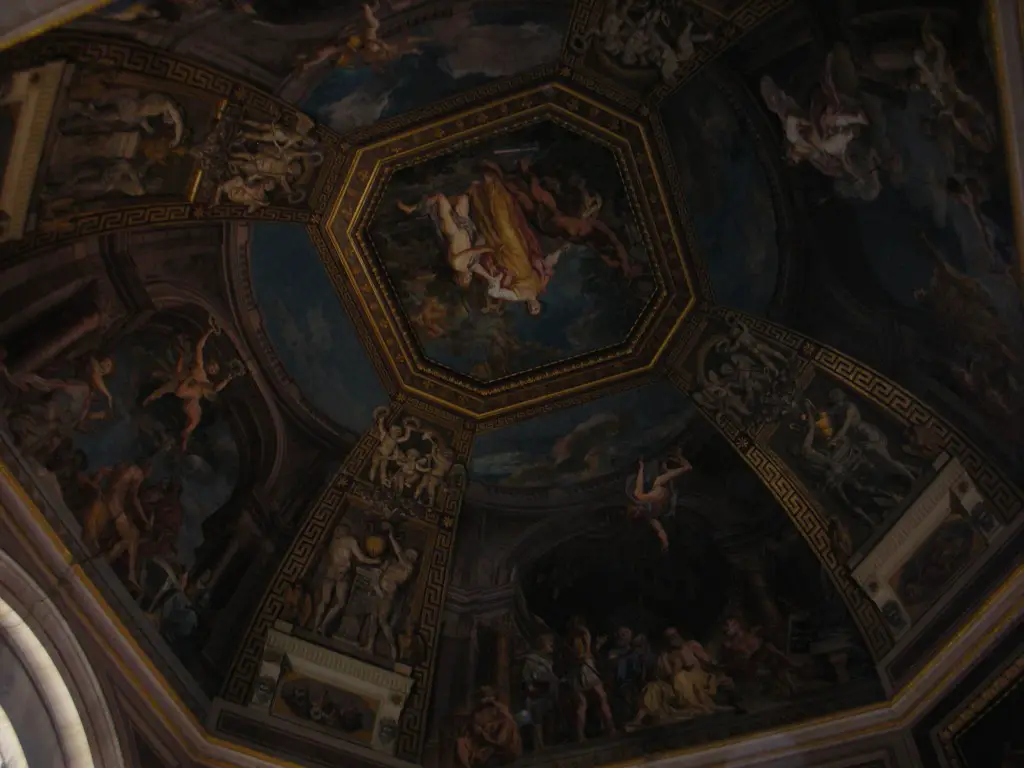 One thing I loved there was their hot chocolate…none of this watery rubbish – just LOOK at it: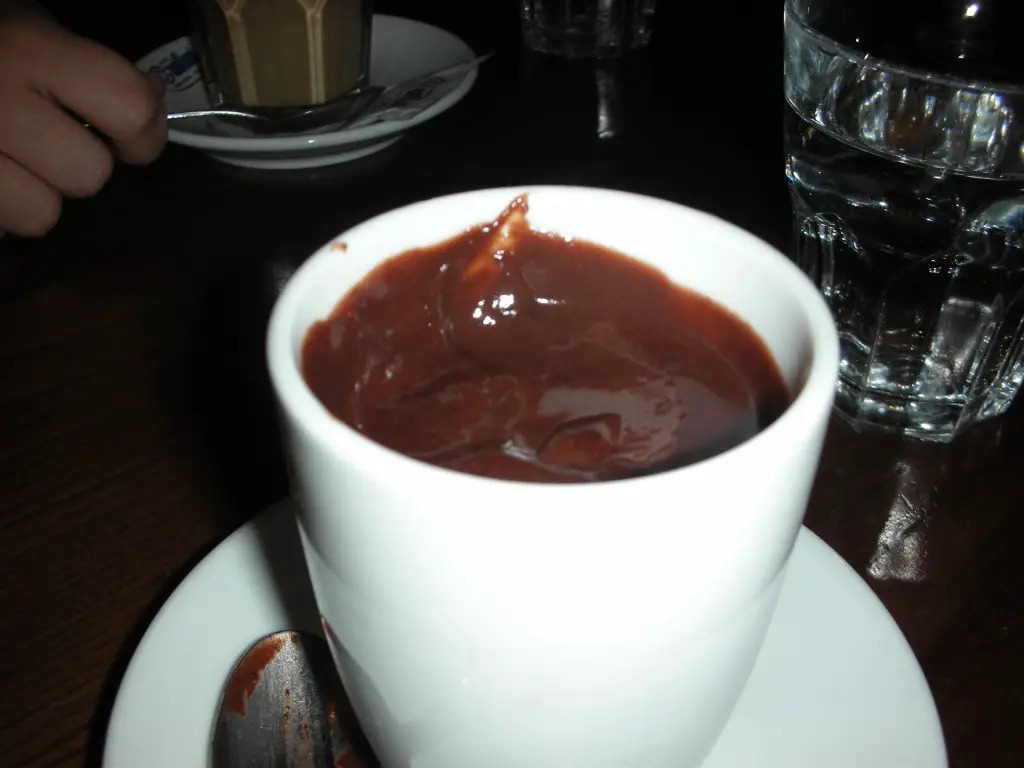 This is the proper stuff!  You could stand a spoon up in it.  I think dipping a donut into it might also be a reason to celebrate!
Finally – the fountains.  I've never seen so many of them!  Again, here is one of my favourite's: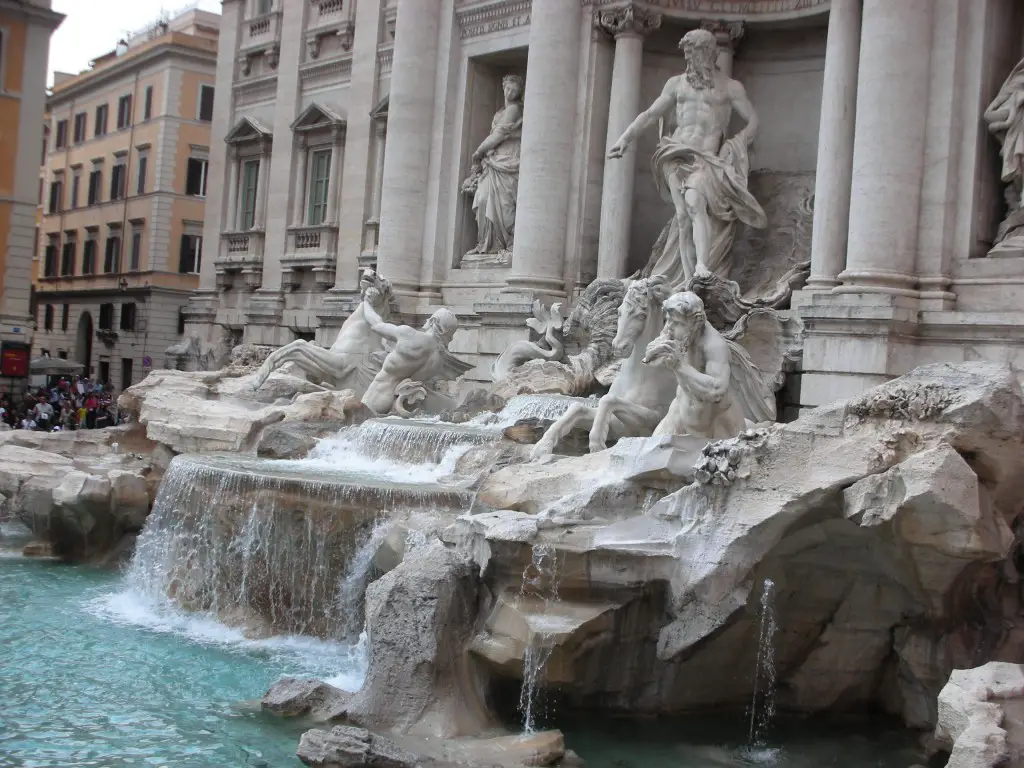 Now the question:  Athens or Rome?
Well, Rome has many, MANY monuments, a lot of greenery and is no doubt a beautiful city – but I have to be a little biased when I say I still think Athens wins.  Here are some reasons why:
Metro system
Easy to use and SO much cleaner/less smelly (but it was raining like mad the day we used Rome's one).
Friendliness of the locals
Despite the enduring 'uh' at the end of each sentence, Rome seemed to be 'tourist weary' and almost bordered on rude to tourists at times.
Airport
SO much more efficient than Rome FCO.  If I every fly easyjet again, I am flying it one way only out of Athens as the airport staff there are so much more relaxed.  FCO easyjet staff were AWFUL, I mean AWFUL.
Safety
Whilst I didn't feel unsafe in Rome, I could sense that it had more crime.  My friend commented on this as all over even our small hotel were security cameras.
What about you? Where's your favourite destination out of the two?
PIN for later