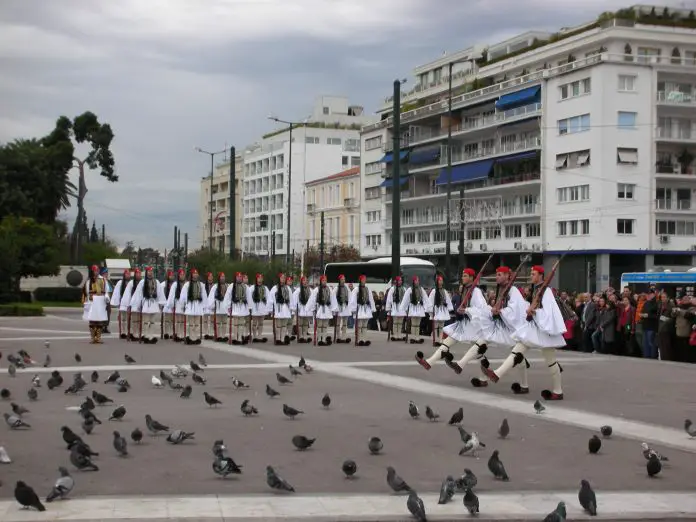 Photo of the Week this week looks at the Evzones, or Greek Presidential Guards.  I actually managed to interview some former guards here.  It's one of my most popular posts on the blog; an insider's look into their life.
They guard the Tomb of the Unknown Soldier outside the Presidential Palace in Syntagma Square, Athens and also the residence. Rather like the British soldiers guarding Buckingham Palace, these guys are not allowed to blink, smile, let alone speak.
The soldiers are those on their National Service, most feel it's an honour to serve in this role.  Their training seems quite brutal, yet instills in them a sense of pride and integrity.
The header picture shows the big changing of the guard event that happens every Sunday in Athens outside Parliament at 11am.