Location
Paros is in the Cyclades chain of Greek islands, in the central Aegean sea.  It takes roughly 4  hours from the Athenian port of Piraeus by normal ferry, at an approximate cost of €35 one way (for a deck seat.  Normal ferries also have cabins available if you wish).
You can also travel by Highspeed ferry or catamaran, and this takes half the time, 2.5 hours at a cost of approx. €50 one way.
To be honest, I am a fan of the journey being part of the adventure, so much prefer the 'slow boat' option of meandering around on deck, breathing in the fresh air, watching the seagulls swoop.  The high speed means you sit inside it the whole time.  Yes you can walk around, but where's the fun of not being able to go outside on a beautiful day at sea?
It's been three days of finding beaches on Paros & Antiparos to go swimming, chatting to the locals and being given free sweetbreads and things to eat by Greeks who seem to feel it's strange for a woman to be travelling alone.
Travelling alone on Paros
And besides, travelling alone REALLY has its advantages:  the opportunity to meet people, chat to them yet obscurely never find out their name!  Take for example my new friend who I have started to meet for breakfast every day on Paros. She's Greek/Canadian and owns a Greek restaurant in Toronto.  She comes to Paros every year to visit her brother for a few weeks over the summer and has told me loads of places to go and visit, I think I need to come back!  I must ask her her name tomorrow, but sometimes it gets to a point where you've moved past the name asking stage.
Spooky mannequins on Paros
It's so relaxing here that even the shop mannequins seem to be happy!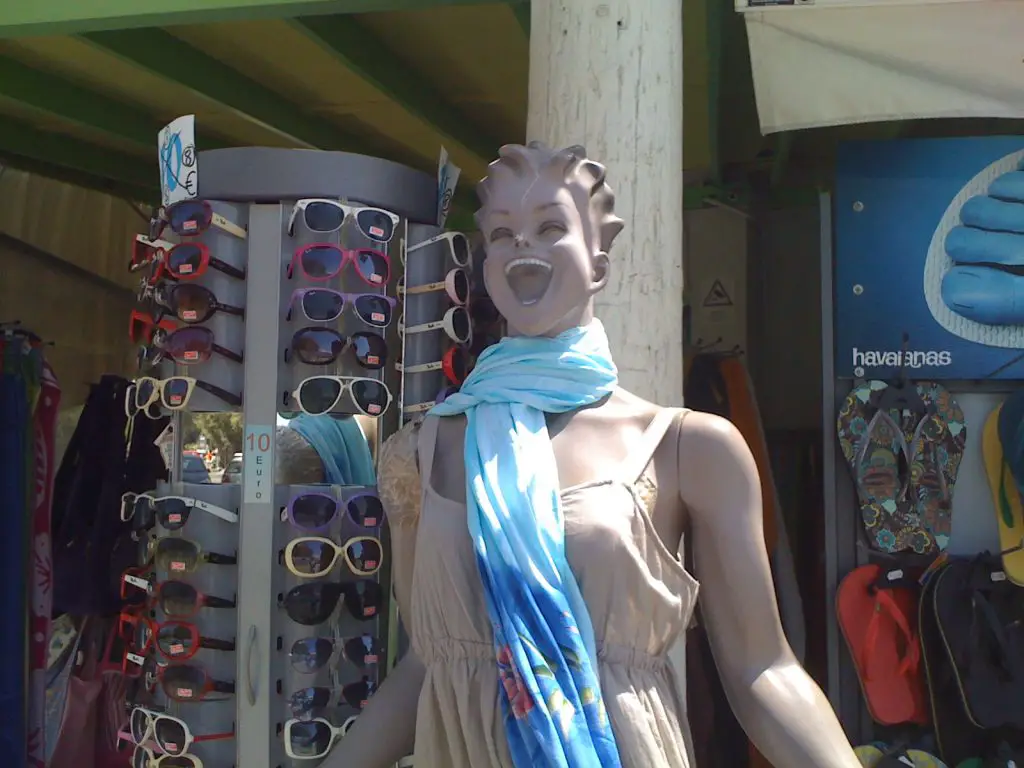 Having had to purchase a beach towel from a beach shop, it came as a bit of a shock to stumble upon these lovely 'people', seemingly killing themselves laughing (especially the guy, look closely:  he's even got his hands clutching his stomach) at me.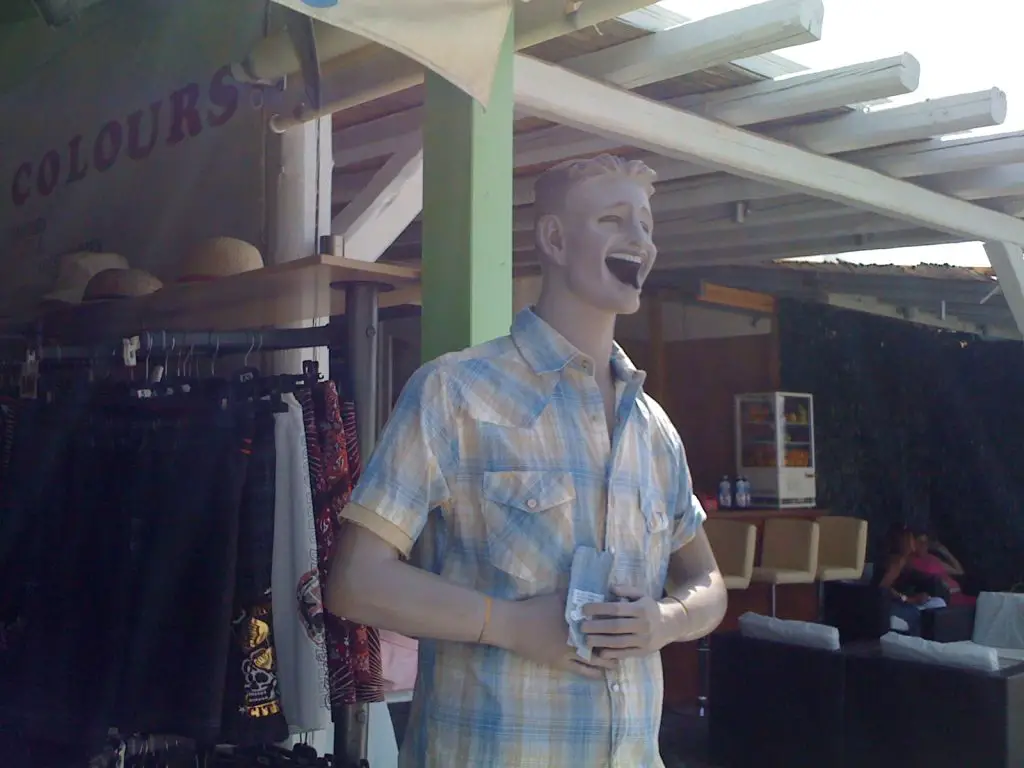 Then I figured they're either laughing at the unwitting tourist, having to fork out 15 Euros for a beach towel (like me) – or they're just blissfully happy looking out to sea every day.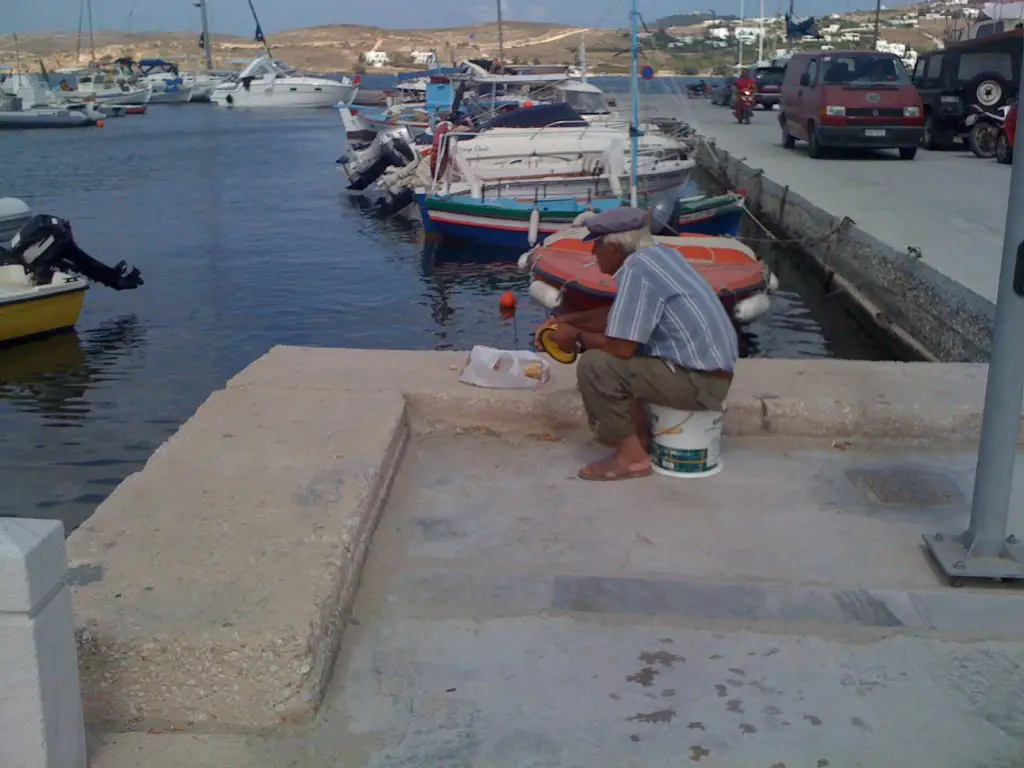 Accommodation
Like any Greek island, there is a whole host of accommodation that can be found on Paros.  Ranging from cute family run places that you can literally pick up when disembarking the ferry (just look for the host of people vying for your attention with their placards advertising their accommodation).
Or why not treat yourself and your friends to a villa?  The Luxe Nomad believe in offering quality accommodation without necessarily charging high prices.   Their Greek villa accommodation section can be found here.  With a selection on Paros, Crete, Santorini and Mykonos (amongst others), check them out, you have plenty to choose from.
Enjoy Paros!