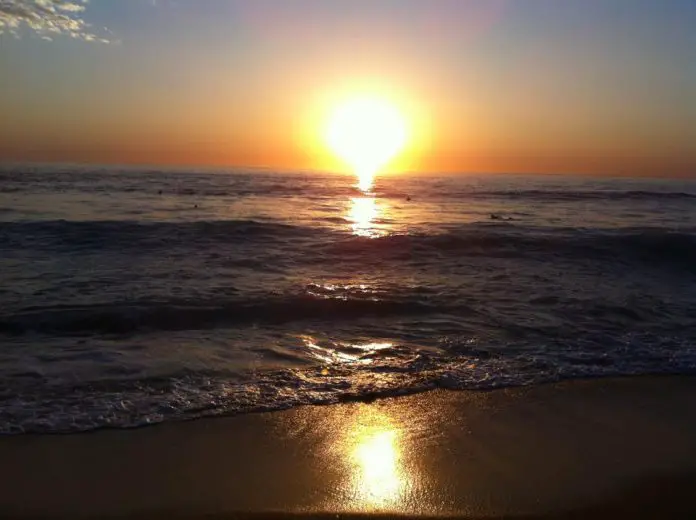 Tamzin Jackman  left her hometown of Yorkshire in England back in June 2012 and ended up living as an expat in Perth, Western Australia, she never looked back. She's working on getting her blog up and running, but for now you can follow her adventures on Twitter.  She shares her expat experience with the League of Expat Writers here.
---
I never came to Australia intending to be an expat.
In fact, I actually ended up in Perth by accident. The flight was cheap; I mean super-budget-traveller-don't-want-to-miss-this type of cheap. So, with a backpack and about £1000, off I trotted to Perth, the city named the most isolated in the world. I'd told myself I'd stay a few weeks then head off around Australia. The plan was to work and travel around till my money ran out. Well turns out in Australia your money can run out very fast! I had done my research and I was expecting expensive, but nothing can quite prepare you for $25 Mojitos! I had come with my boyfriend and before we knew it, he had a job, I had a job, we had leased a flat and we were applying for residency. This journey started in June 2012, its now December 2013 and we have no intention of going "home".
Despite Australia being an English speaking country I've learned (the hard way) that doesn't quite mean you are sparred the embarrassment of the foreigner faux pars. For example shortly after arriving and a few days into my new job I was asked "How are you travelling?" A little bemused I explained how I'd got to work that morning. After explaining in great depth my bus route and the advantages of public transport I noticed there were a fair few grins spreading across the room. Turns out "How are you travelling?" just means, "How are you?"
So why Australia? Well it wouldn't be hard to list all the many factors that make it a great place to live.
The weather, the scenery, the outdoor lifestyle, the Ozzie love for a good beer and BBQ! But for me what sums up the country is the people. You tell a local you've just moved to Australia and you'll be met with a torrent of suggestions for things to do, places to see, and reasons you're going to love being here. It doesn't take long to realise where this enthusiasm comes from. In my first 6 months in Australia I'd seen long red dusty roads, rolling hills, dense bush land, sand dunes and breath-taking coastline. I'd swum with Dolphins and sea lions, sampled wine at local vineyards, surfed and camped in stunning national parks. And these experiences weren't part of a long trip around Australia; they were squeezed in on a Saturday afternoon or on snatched long weekends away. Nothing in that list was more than a 3-hour drive from Perth. I've seen less than 1% of this diverse country and already experienced so much. It certainly makes me excited for a future here.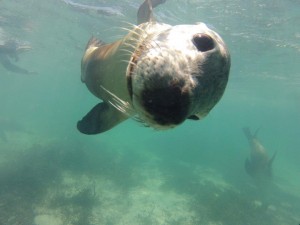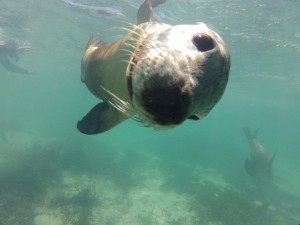 Australia is famous for its wildlife and you only have to go a few miles out of the city to experience it first hand.
Kangaroos, Koalas, Dolphins, Parrots, Pelicans and Whalesharks to name a few. Definitely worth a visit if you are in Perth is the beautiful Rottnest Island. With no cars allowed on the island the most common way to explore is by hiring a bike, which is great fun if you are prepared for the hills! Coined by the locals as "Rotto" and sitting around 20km off the coast from Perth the island is home to some of the most spectacular snorkelling, wildlife and fauna in the region. Rottnest is also one of the only places in the world where the Quokka can be found.  About the size of a cat these 'mini kangaroos' can be seen rummaging about all over the island and certainly aren't afraid of human contact. Be warned, give one of these little guys any food and you will have an extra companion for the rest of your meal!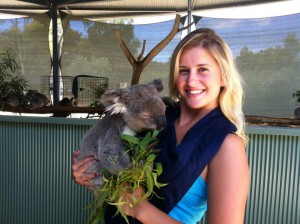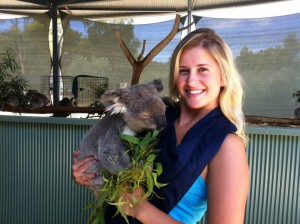 Unbeknown to many, Rottnest Island was actually used as an aboriginal Prison for nearly a century – until 1904.
The prison still stands on the island today, however it's off the main cycle route and many visitors wouldn't know it was there. It's a dark reminder of the hidden history of the conflict between the aboriginal population and the settlers.
A 40 degree Christmas!
At the end of the day I think there will always be some things that as an Expat will never feel "normal". Such as 40 degrees on Christmas day or January being the hottest month of the year! I think I will always get frustrated when air cons are blasted on so cool you need a jacket to sit inside on hot days! But despite the quirks and the challenges I know this is the right thing for me. And although there is still so much of the world I'm planning to see, I think I'm happy to return to Australia after each adventure. I guess you could say Australia is now home…