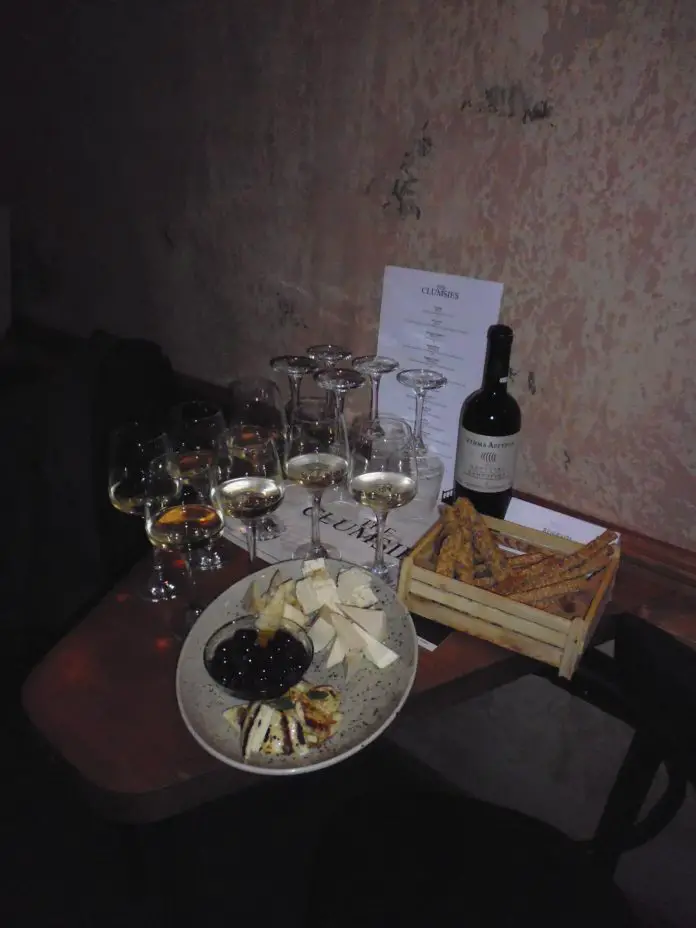 Nikos Bakoulis is the co-owner of The Clumsies – a newly opened, prestigious bar housed in an old 1919 neoclassical mansion, located in central Athens near Monisteraki and Panepistimio metro stations.  It's actually hidden off a small square in Praxitelous Street, #30.
[A] bartender is not only judged by the impeccable execution of a recipe, but also by the way he connects with customers.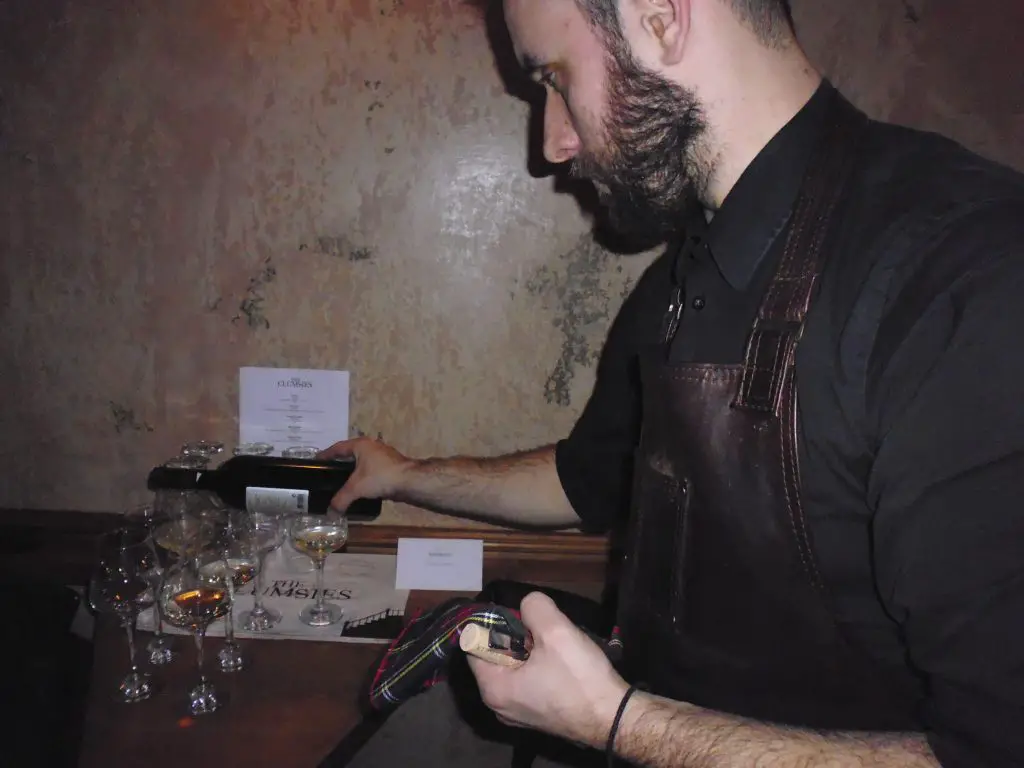 Nikos used to bartend in 2012 with fellow co-owner Vassilis Kyritsis.  This was their philosophy – and the Clumsies was born as follows:
…bring them [Vassilis and Nikos] into contact with three industrious businessmen in the hospitality sector: Lefteris Georgopoulos, Thanos Tsounakas, and Giorgos Kaissaris. Stir gently, then serve.
Friday, 27th March 2015 was Travel Bloggers Greece's second networking event – held at The Clumsies, and it was with pleasure to attend.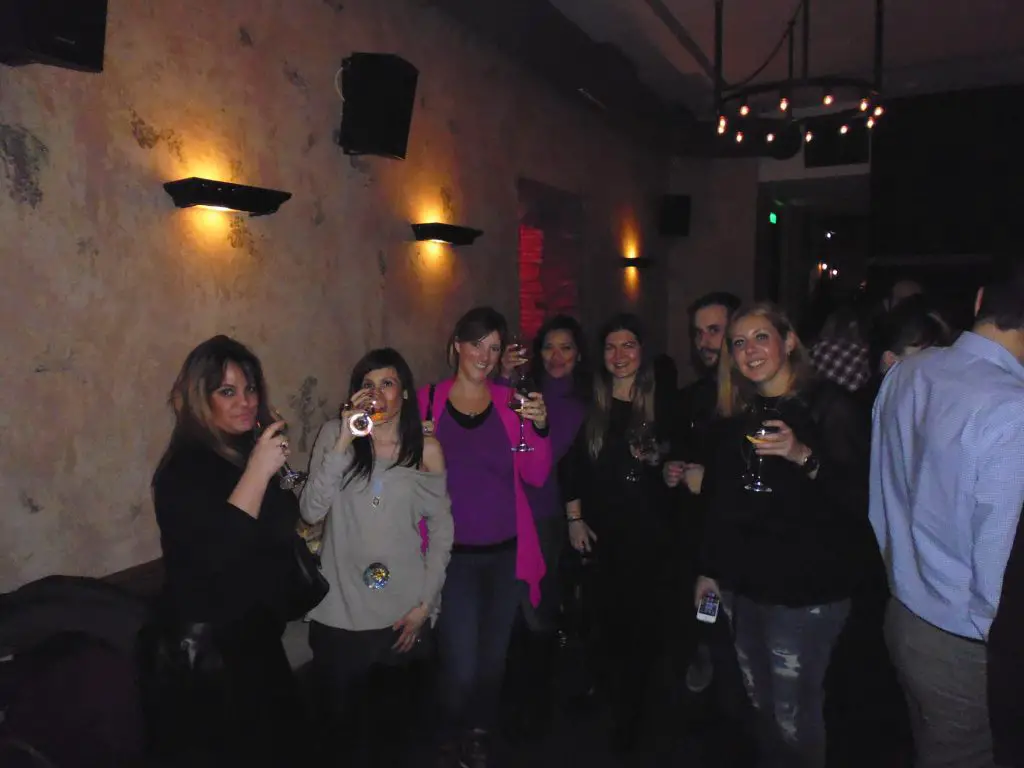 Food and wine tasting at The Clumsies
We were treated to wine tasting with small mezes (meat, many specialities of cheese and olives) by Nikos – himself an award-winning bar tender. Among the crowd were Tresor Hotels and Resorts and Living Postcards.  We kept oursevles busy networking, whilst Nikos ensured we were kept up to speed with the Santorini white and red wines on offer.
"The Room" at The Clumsies
The highlight of the evening was then being led upstairs to a private area.  Sounding quite sinister – "The Room" is anything but.
The two roomed private area is like stepping into a 'Gentleman's Club' and can host up to ten people for an evening.  Decked out with feature  fireplace, bookcase,  billiard table and vinyl LPs, the mood here is somewhat more formal.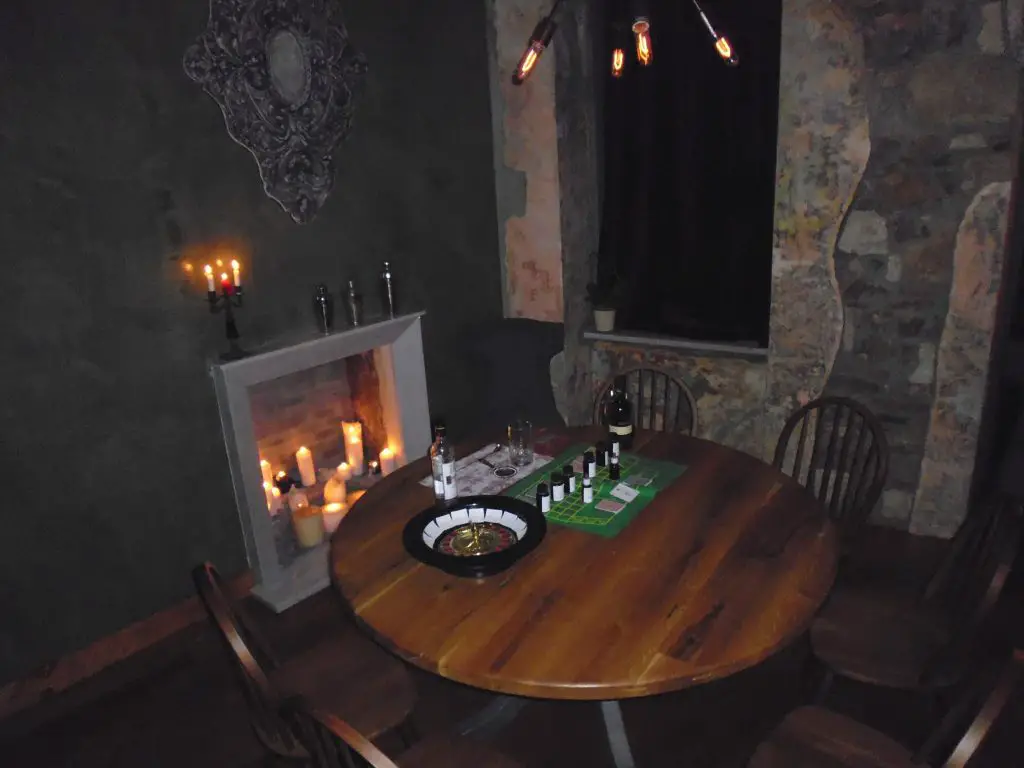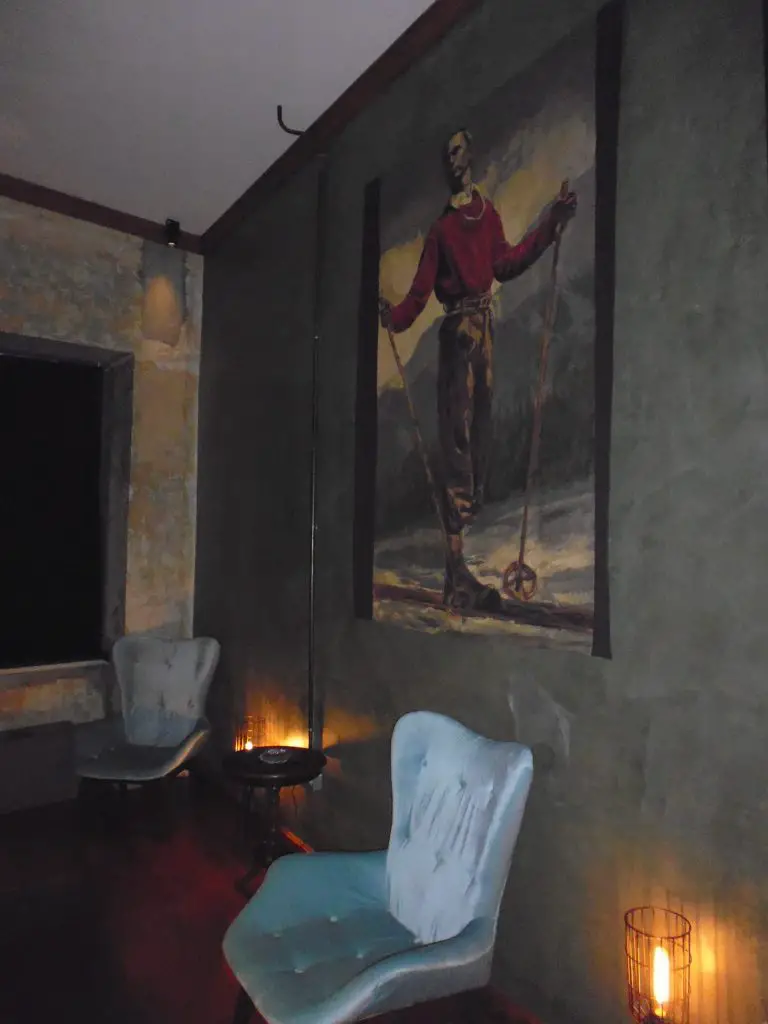 With jazz music accompanying us in comfortable seating, Nikos proceeded to create a concoction of cocktails, tailor made to suit the individual: rum, vodka or gin based with a variety of ingredients.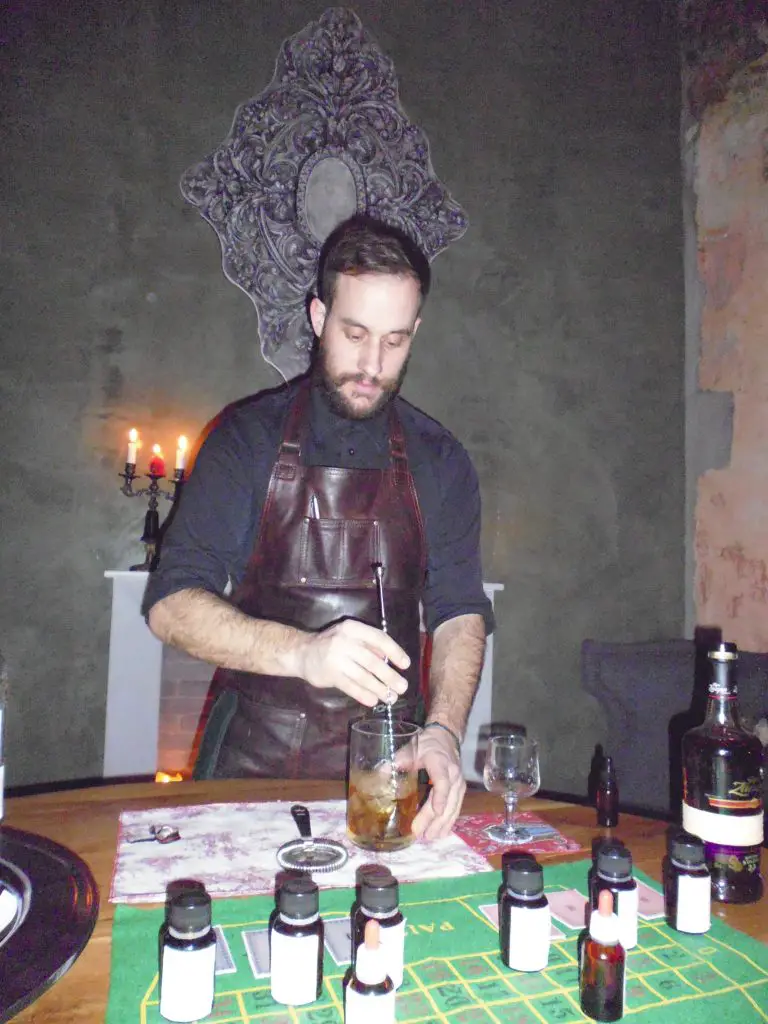 "The Room" can be hired out for 100 Euros a night and includes your own cocktail waiter (that's 10 Euros each for ten people!  What are you waiting for?!).  Cocktails and food are extra.
---
Many thanks to the Travel Bloggers Greece team for organising – once again – an interesting evening with great company.
Check The Clumsies website for reservation information, opening times and special events.